Thanks to a disposable SMS number, receiving SMS online in a totally anonymous way becomes easier and easier. In some cases, the need for anonymity is indeed present. Not only to avoid some personal information leaks, but also to protect the privacy of all.
We then talk about using solutions such as disposable phone numbers for example. It is to be noted that at Octopush, we do not propose any. However, this solution can be useful in some situations. So, we would like to present it to you.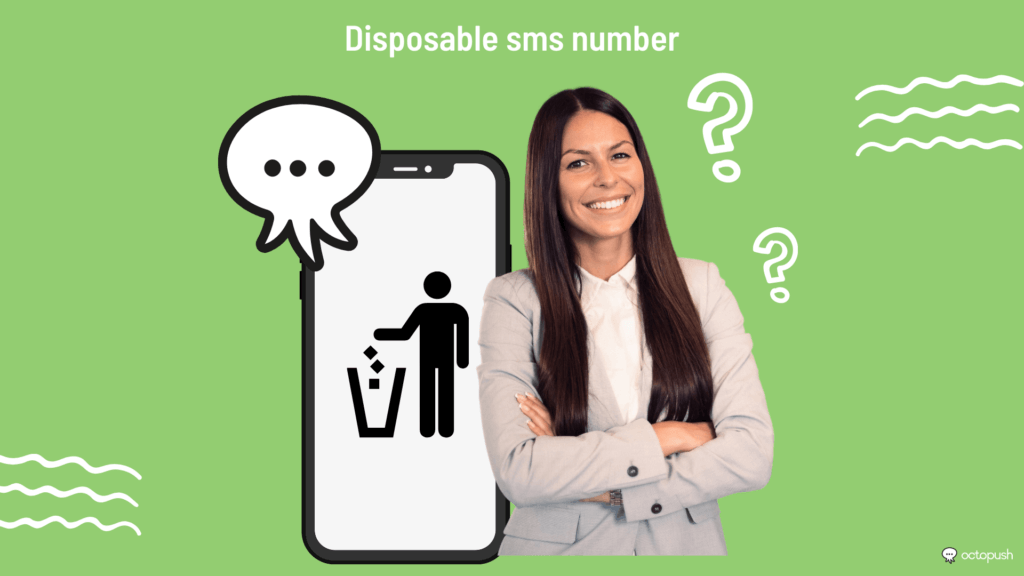 What is a disposable number?
When we refer to a disposable number, we are talking about a temporary phone number. In other words, a number available for a certain period of time, depending on the needs of its user. The availability of the number can vary from 10 minutes, to a few days, or even several weeks.
Currently, the use of disposable phone numbers is extremely popular. Indeed, this solution often allows its users to protect their private lives and to separate the professional world from the personal world.
However, although this protection of personal information is effective, it should not be forgotten that temporary numbers are not as secure as that. First of all, because through a disposable number, all phone numbers are shared. But also because when a person uses this kind of number, everyone has access to their incoming messages.
Why get a disposable phone number to receive SMS?
If you find yourself in one of the following cases, you certainly need to receive SMS via a disposable phone number:
You want to register on a merchant site. For your registration, you absolutely have to provide a phone number, but you don't want to end up with an SMS box full of spam and ads.
On the contrary, you want to receive regular SMS messages about promotions and special offers from stores and stores. But without mixing your normal SMS messages with spam.
You need to create professional social media accounts (Facebook, Twitter, Instagram, etc.), but you don't want them to link directly to your personal accounts.
You want to avoid any leakage of personal information to risky sites. This includes gambling sites, shady deals, dating sites, etc.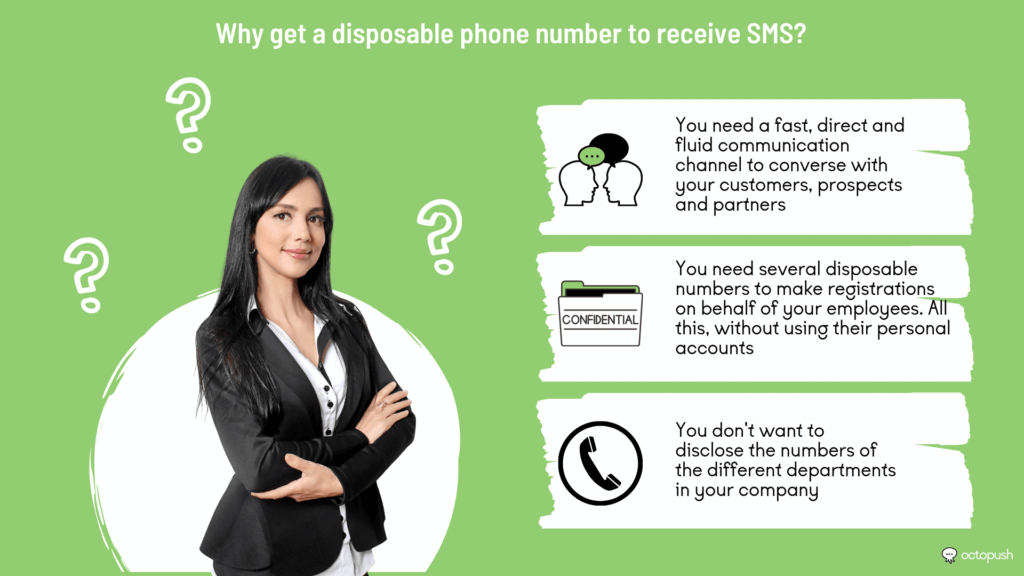 In business, some of these cases may also arise:
You need a fast, direct and fluid communication channel to converse with your customers, prospects and partners.
You need several disposable numbers to make registrations on behalf of your employees. All without using their personal accounts.
You don't want to disclose the numbers of the different departments in your company.
As you can see, there are many reasons for the need to receive SMS on disposable numbers. But the main reason is obviously the need for anonymity and privacy.
Where to get a disposable SMS number in France ?
In France, getting a disposable phone number is extremely easy.
In addition to the applications that already exist to create your disposable numbers, several websites also offer this kind of service. So, whether you need to receive an SMS online for an anonymous registration or you need a professional account on such or such a network, a few clicks are enough.
Otherwise, you also have at your disposal the providers of virtual number rental. These phone numbers can perfectly fulfill the role of disposable phone numbers, but with some advantages.
At Octopush, we do not rent disposable numbers, but only virtual numbers!
Although we have decided to talk about this subject today, at Octopush, you can't rent disposable numbers. Indeed, we only rent virtual numbers, numbers that give you even more advantages, especially in business.
A virtual number at Octopush to benefit from even more advantages?
To get a disposable number, you can as well use our virtual number rental services. Indeed, the virtual numbers that we put at your disposal can also be used as disposable numbers. They will be able to help you in all your registrations and will be able to carefully protect your privacy at the same time.
You need several phone numbers for a whole team? At Octopush, you can rent as many as you want. A single registration on our platform is enough for you to rent as many virtual numbers as you want.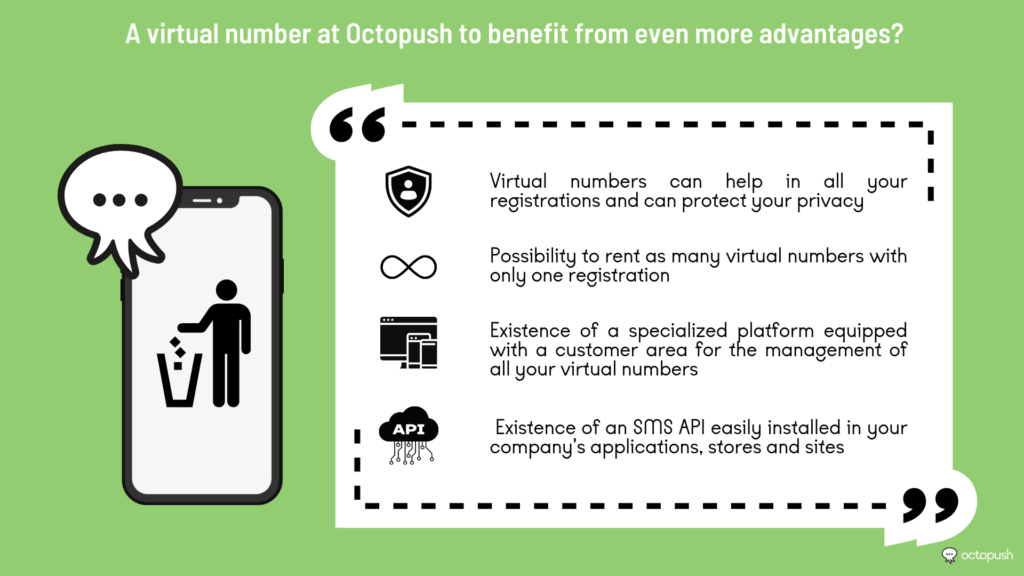 Are you worried about the management of all these temporary numbers? No need to panic. Our specialized platform equipped with a customer area is at your disposal. You will be able to manage all the virtual phone numbers you have rented without any problems. Also, for your convenience and if needed, our SMS API can be easily installed in your company's applications, stores and websites. Not to mention that the prices we offer for our virtual number rentals are extremely competitive. Especially when you consider the quality of the services offered.