Aware of its numerous advantages, companies are currently rushing to rent an online phone number. Thanks to a virtual number, it is indeed possible to ensure fluid and lively exchanges with your customers. First, when they need help and additional information. But also, when you want to build customer loyalty.
In business, customer loyalty is of paramount importance. Nowadays, there is no lack of competitors. This means that, without concrete loyalty actions, you risk losing your best customers quickly. It is true that to prosper, a company must attract new customers, but it is also necessary to succeed in keeping its current customers.
You too, are looking to retain your customers thanks to a virtual phone number? Octopush gives you the instructions.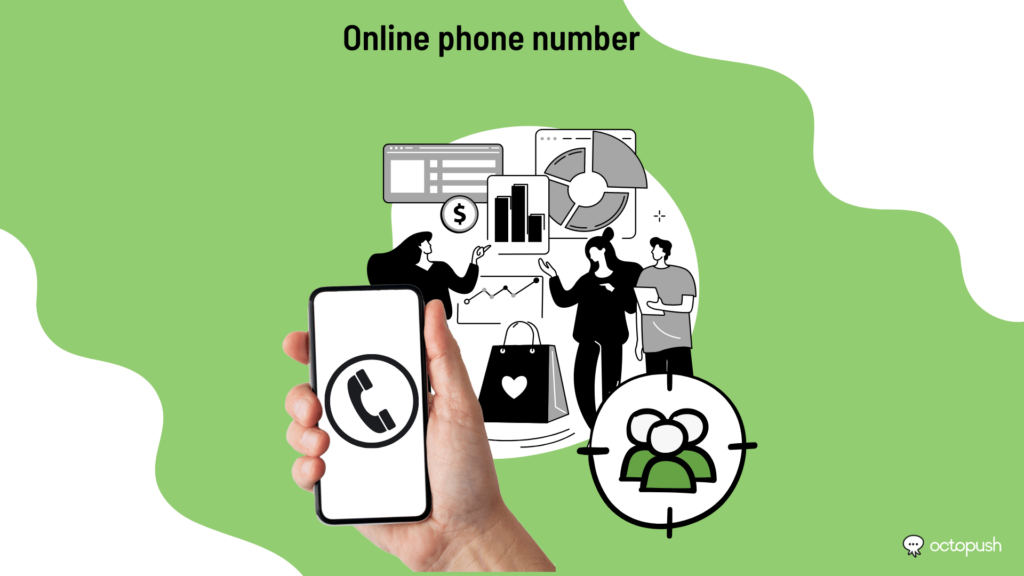 What is an online phone number and what are its features?
To keep it simple, note that a virtual phone number is a phone number that is not directly associated with a fixed phone line. On the contrary, with this type of number being attached to an information system, it is possible to use it on several devices connected to the internet. In particular smartphones, tablets, computers, etc..
Note however that the functionalities of the online phone numbers differ according to the providers who propose them.
At Octopush for example, we only send and receive sms via a specialized platform. The platform in question allows you to ensure a fluid and lively exchange with your customers, but also with various third parties, including partners. And this, not only in France, but in all of Europe: Germany, Switzerland, Poland, United Kingdom; and also in the US and Canada.
In short, with a virtual phone number you can :
Respond to all your customers: they can easily contact you and send you messages in case of problems or when they need more information.
Contact your customers in order to keep them loyal: with the right customer database, you can send sms to ensure a good after-sales service or to make sure they are satisfied.
How to get the phone numbers of your customers in order to keep them loyal?
To collect as many phone numbers as possible, you need to convince your customers to give them to you. This is logical since you can't force someone to give you such personal information. You can't give a number to just anyone, and for no reason.
That's why, to succeed in convincing your customers to give you their number, they must be able to get something out of it.
Promoting future products or offers
In order to get your customers' numbers, using the pretext of informing them of new offers can be a good idea. Indeed, if they are customers who are interested in your products (who have already bought in the past), they might want to be notified by text message when a product is out of stock or when a brand new product is available.
In this context, asking them for their number is perfectly appropriate.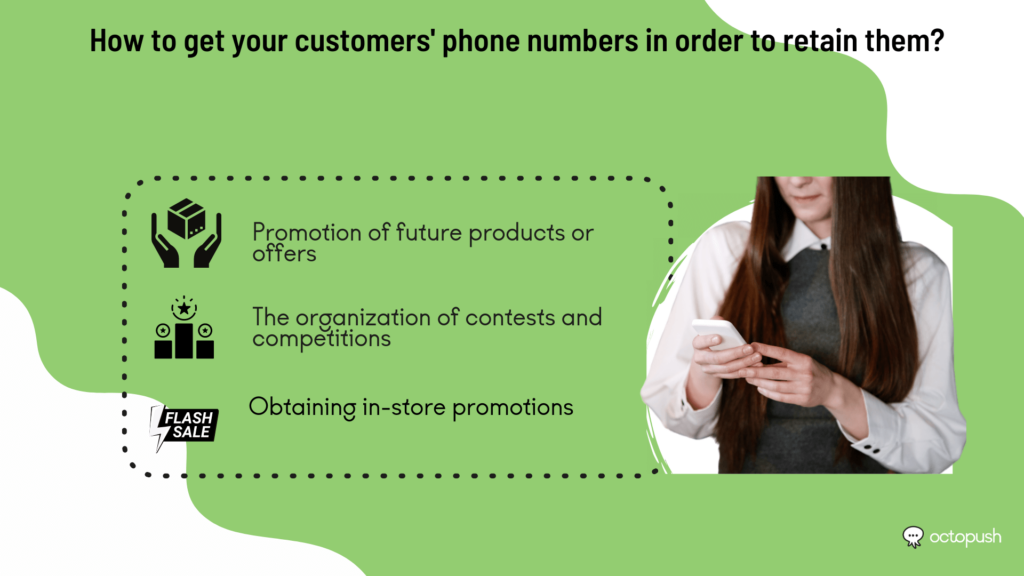 Organising contests and competitions
Otherwise, to collect even more phone numbers, nothing prevents you from organizing various contests and competitions. Here, the idea is simple: before being able to participate in the game, your customers will have to fill out a small form (virtual or physical) providing some essential information, including the phone number.
For customers, there is nothing more exciting than the idea of having a chance to win a prize. So, it would be a waste not to try this method. At Octopush, we strongly recommend it. Especially if you want to have enough contacts to use your online phone number in an optimal way.
Obtaining promotion in store
Last but not least, to convince your customers to give their number, you can also talk about in-store promotions. Indeed, you can explain to your customers that if they agree to give their phone number, the luckiest ones will be able to benefit from discounts and exceptional promotions.
In the same way, to make sure that your customers are reactive in sms, during online conversations via the Octopush platform, this tactic can work perfectly. The most reactive ones will indeed be rewarded, which encourages others to do the same.
How to get an online phone number via Octopush ?
Now that you know how to collect a maximum of customer contacts with your online phone number, we suggest you register on our platform to get your virtual number.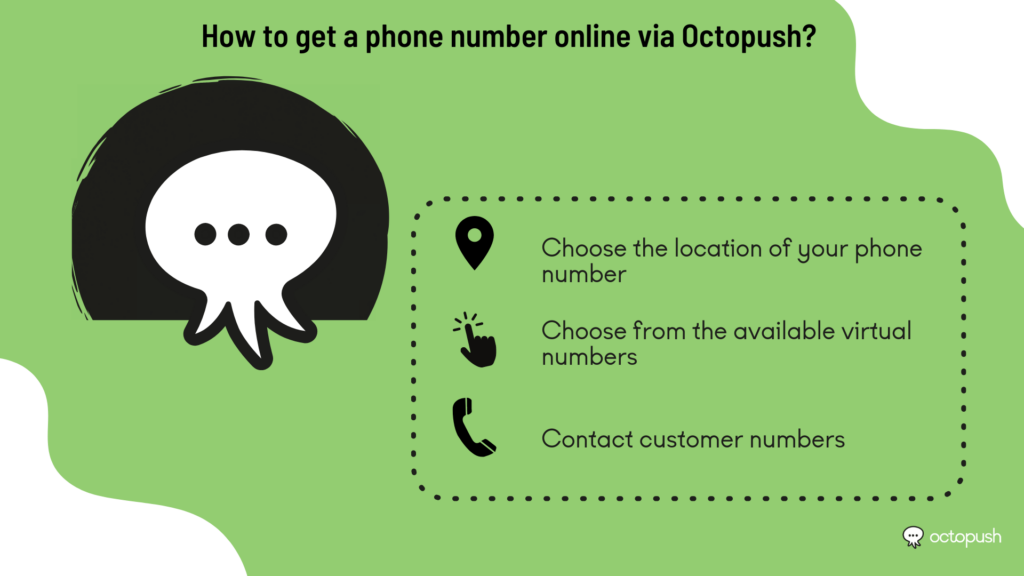 The steps to follow are extremely simple once your registration is validated. First, you have to choose the location of your phone number. Keep in mind that at Octopush, we have no less than 33 locations or countries at your disposal. Then, you just have to choose among the available virtual numbers. Finally, all you have to do is to contact the customer numbers you were able to obtain earlier.