Among the various instant messaging applications, WhatsApp has managed to stand out from the rest. Easy to use, this platform is becoming increasingly popular in the professional world. But to create an account, certain conditions must be met. One of them is to provide a phone number to authenticate your account.
At first glance, this condition seems harmless, however, in business, it can quickly infringe on the privacy of your employees.
So here is a short report on some of the advantages of using a WhatsApp virtual number to create a business account.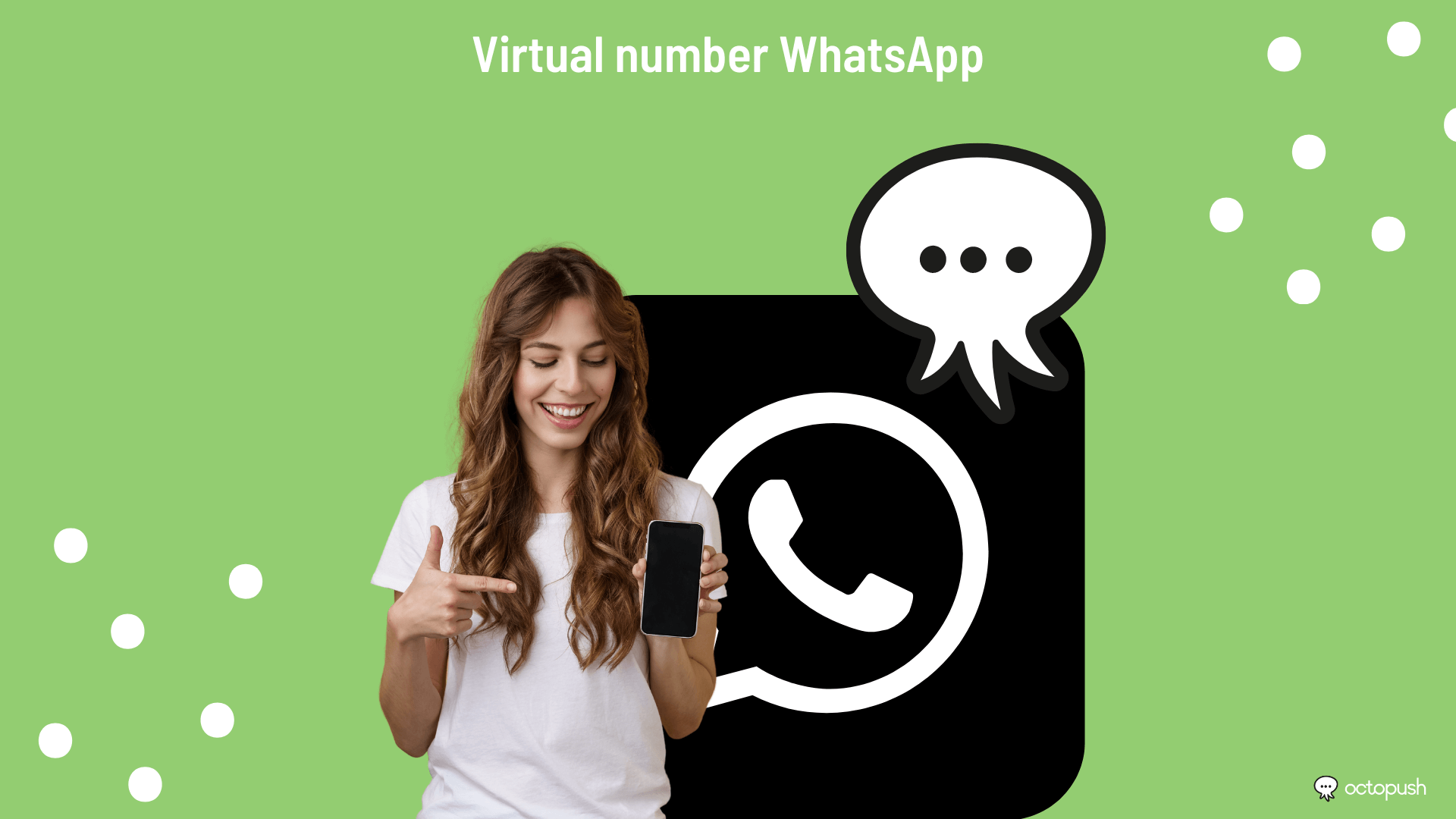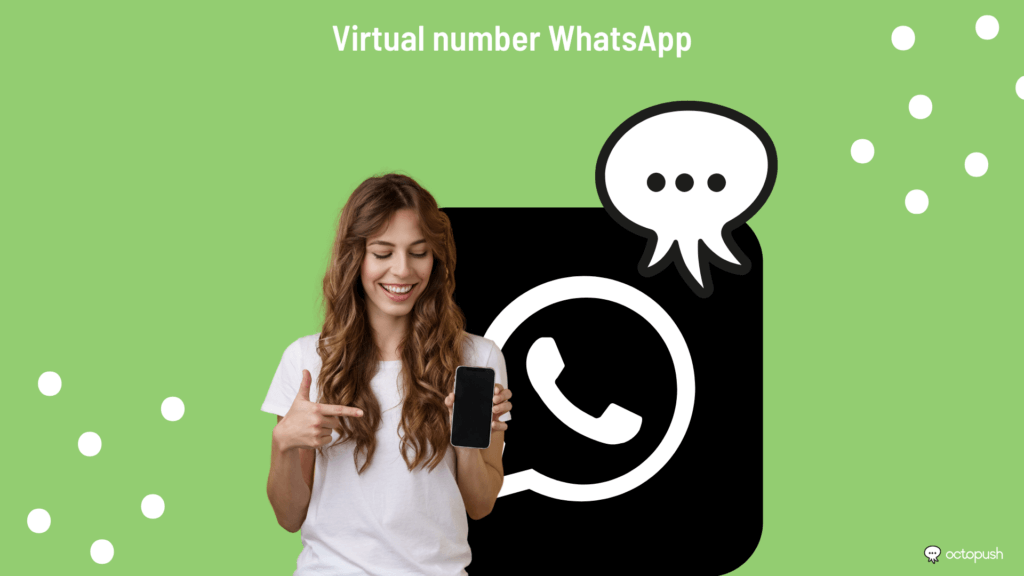 Can you use WhatsApp without a phone number?
The answer is simple, yes, it is perfectly possible to use WhatsApp without a phone number. There are several ways to do this. However, the most convenient in our opinion is the use of temporary or virtual numbers.
As you probably know, creating a WhatsApp account requires the use of a phone number. However, you don't have to provide your personal phone number to create one. As a subterfuge, you have the option to rent a virtual number to use for authentication of your account.
Often companies use this solution to allow their employees to have their own WhatsApp account. But without disclosing their real phone number.
But what exactly is a virtual number?
A virtual number is a number that offers almost all the features of a traditional number. However, it is different because it works only on the internet. Unlike traditional numbers that need phone lines and SIM cards to work.
In business, the virtual cell phone can be used for several things. In particular, as mentioned earlier, to authenticate your WhatsApp account and have a second account, which you can use for business purposes.
How to get a virtual number for WhatsApp?
The interesting thing about virtual numbers is that they are extremely easy to get. In fact, there are several virtual phone number providers that regularly offer virtual numbers for rent. In fact, with some providers, you can even use their application to activate even more WhatsApp virtual numbers.
In any case, be sure to note that there are several types of virtual numbers. In order to activate your WhatsApp account, you will have to opt for a phone number that is compatible with the WhatsApp business account. Therefore, the best choice of number for this solution is the mobile virtual number. A number that is much more advantageous than local virtual numbers that don't have enough mobility for you to manage your business properly, even when you are on the move.
Opt for Octopush rental services! 
At Octopush, with a single registration, you can have as many virtual numbers as you want. These different virtual numbers can easily be managed through our customer area or through our SMS API that can be integrated to your applications.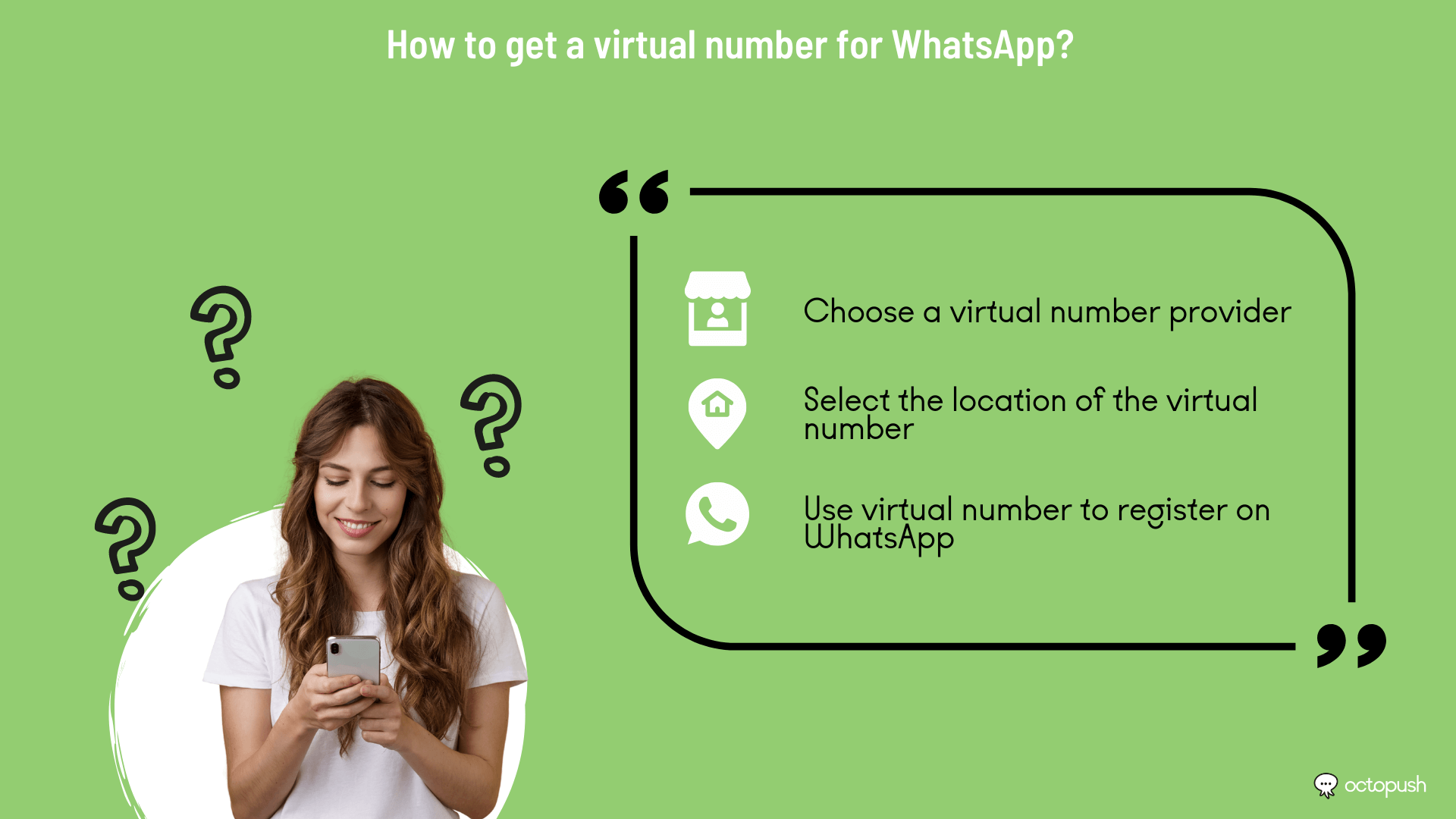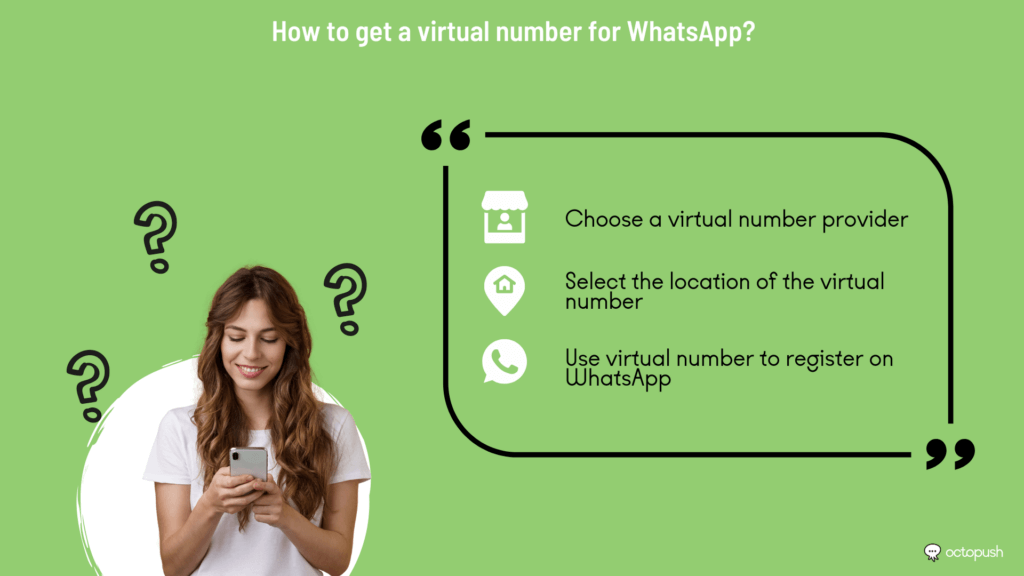 By opting for our services, you will have access to an unlimited number of WhatsApp phone numbers. And all this at extremely affordable prices when you consider the quality of service we offer.  
Once you have obtained your virtual number, all you have to do is use it to register for WhatsApp. To finalize the registration, you will have to provide the country and the virtual phone number. And that's it! You should be able to receive your verification code in a few minutes.
Please note! Don't expect to receive the ID code on your phone, but rather on the platform of your virtual number rental provider. In this case, the Octopush customer area. All you have to do is enter this verification code to start using your brand new WhatsApp virtual number.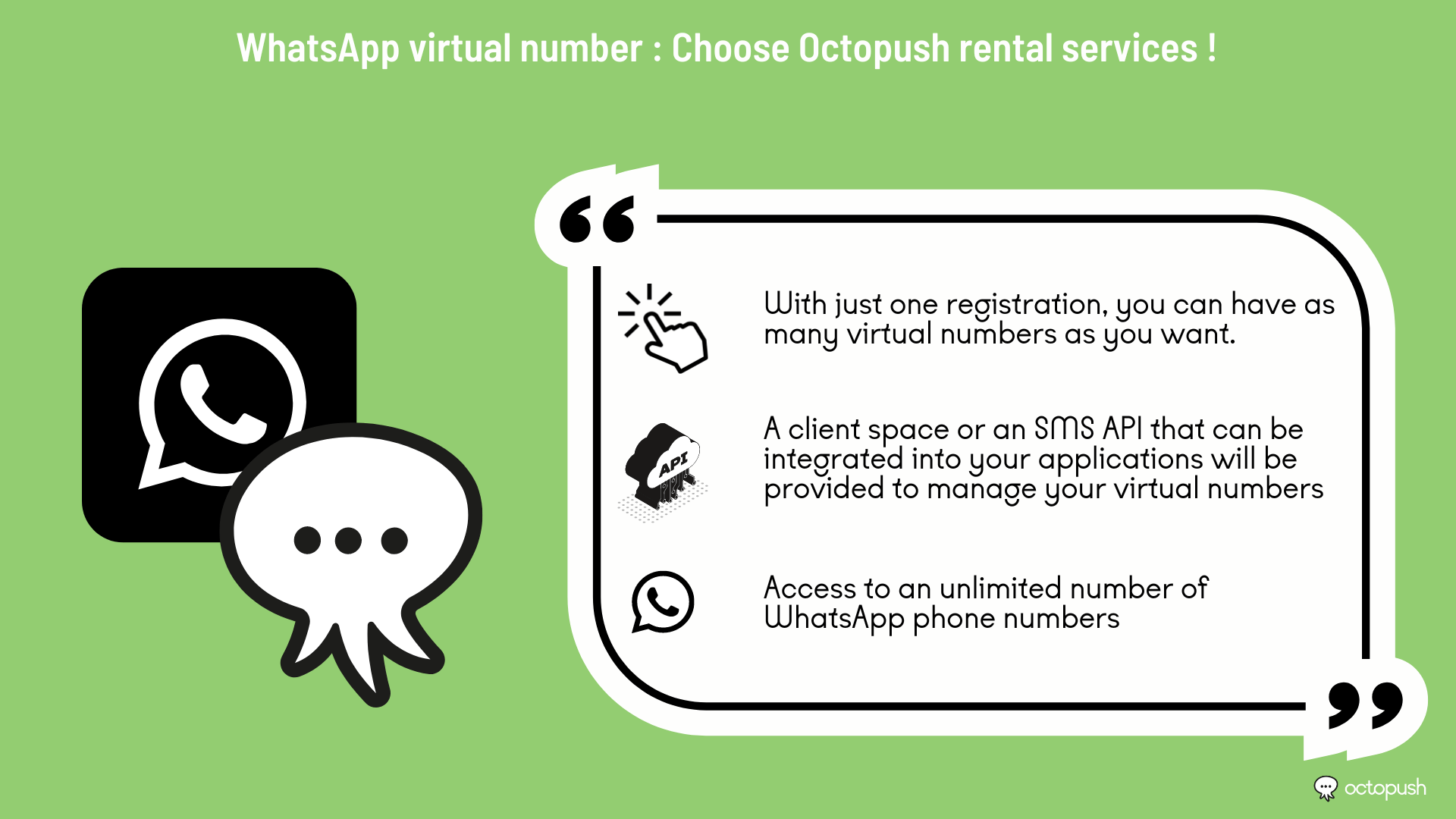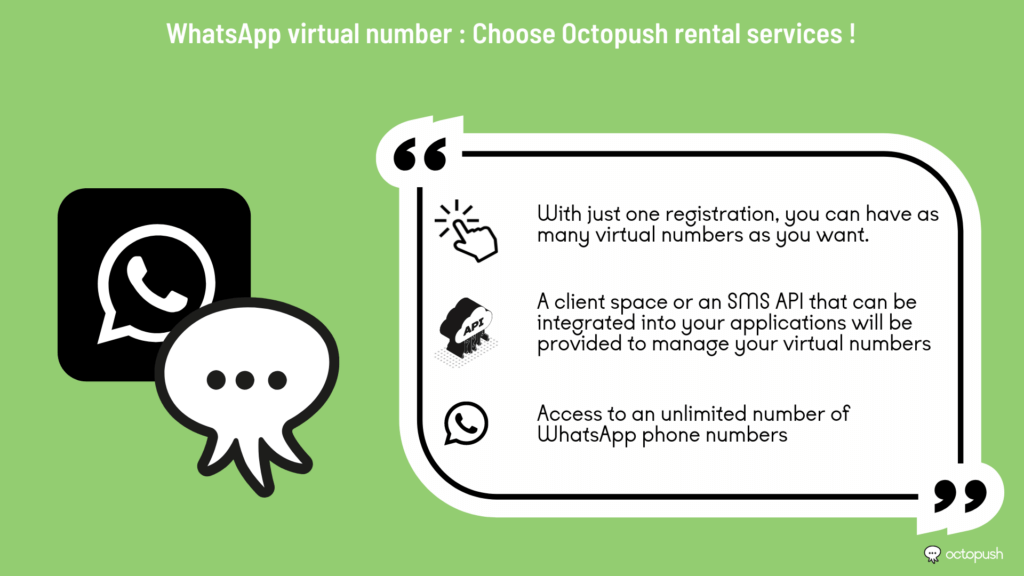 Use a WhatsApp virtual number or send SMS via a virtual number?
Currently, many companies prefer WhatsApp Business as their main channel of communication with their customers. Thanks to WhatsApp Business, creating a direct and convenient contact becomes much easier. Thanks to the instant messaging system, information flows extremely smoothly and quickly. In this sense, to create a good customer relationship and conversational service, the use of WhatsApp Business is not to be neglected.
However, it should not be forgotten that the use of virtual numbers does not stop only with the authentication of a WhatsApp account.
On the contrary, for companies, virtual phone numbers are real trump cards in customer relations and conversation. In fact, in addition to being a fluid and direct communication channel, sending SMS via virtual numbers ensures a much higher derivability and readability rate.
That's why, even though the use of virtual numbers on WhatsApp as a communication channel is interesting. Sending SMS via virtual numbers should not be neglected.