Octopush SMS Integration and ActiveCampaign
Send SMS
Send Bulk SMS
Use Virtual Numbers from around the world.
Automate conversations with your contacts via SMS
Easily trigger text messages in your automation workflow and drip campaigns.
Personalize SMS messages with merge fields
Receive SMS and Send SMS using Two ways SMS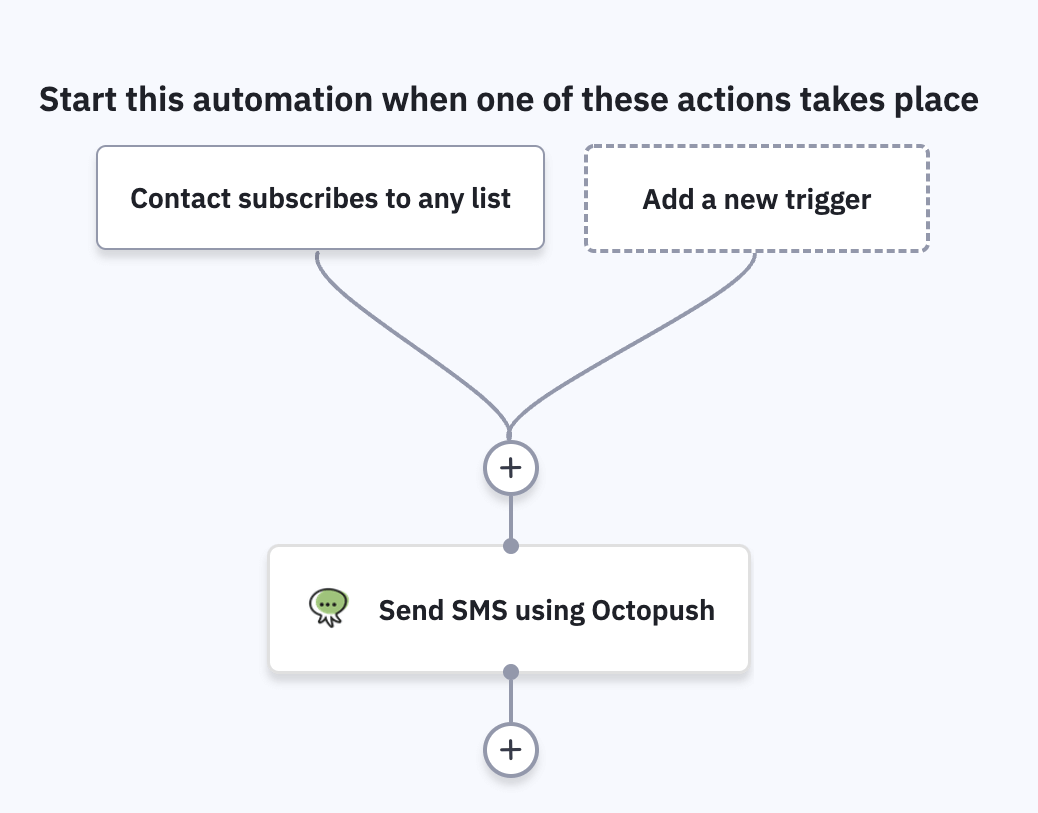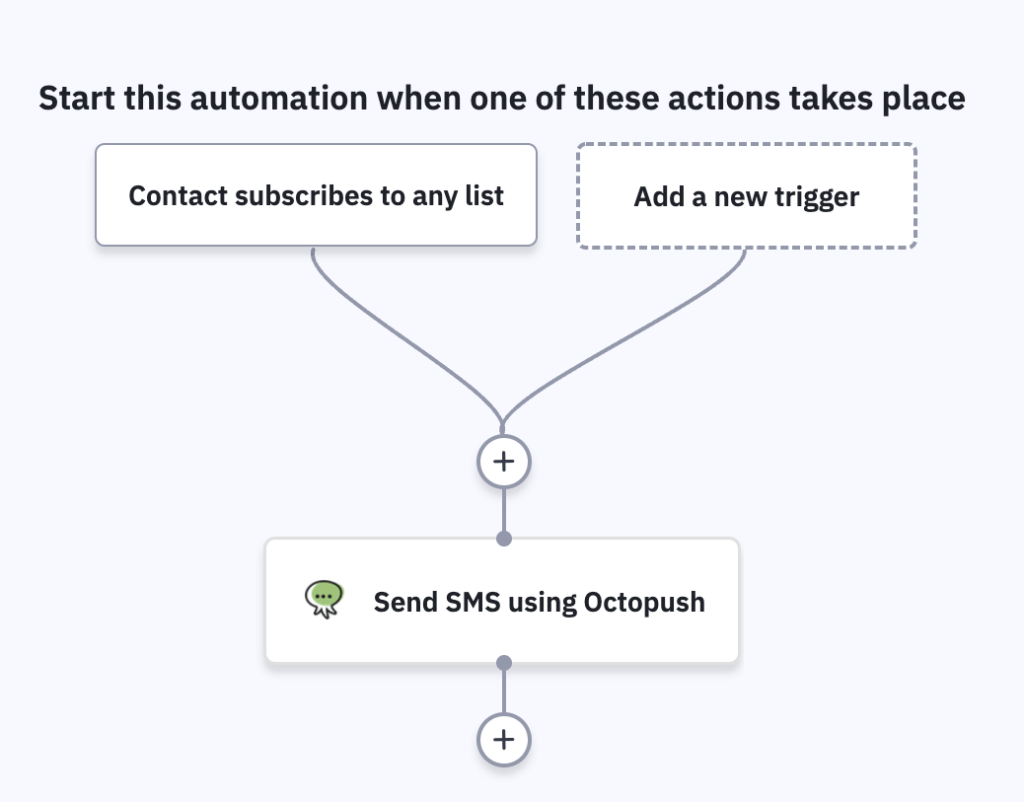 Launch an automation workflow using SMS
Keep an eye on each of your contact's behavior. Depending on their action, deliver support, campaign updates, promotions, alerts, reminders, chat messages, and more. Everything from one central location.
Manage all your conversations from one place
Push your live chat conversation data into fields for quick action on automation, followed by an easy export. Keep track of all your customer inquiries automatically through auto-generated tags in ActiveCampaign.
Assemble your own customer communication flow for success by integrating Octopush in your ActiveCampaign platform in just a few easy steps!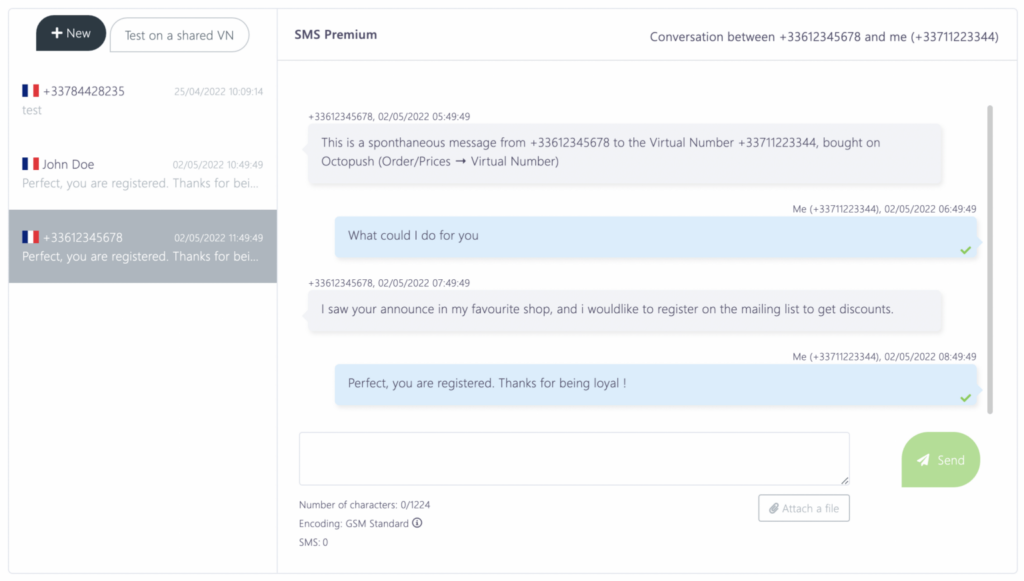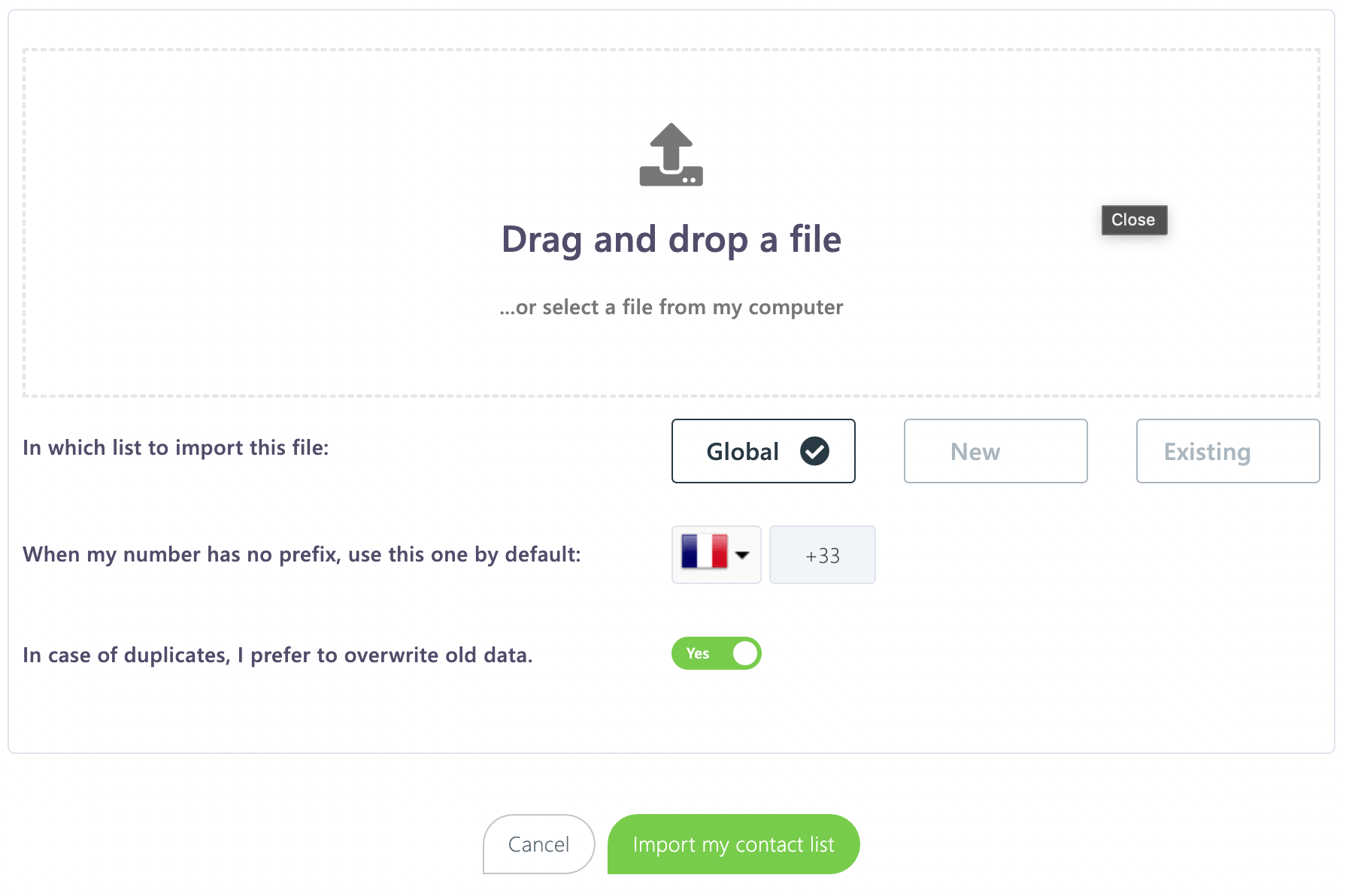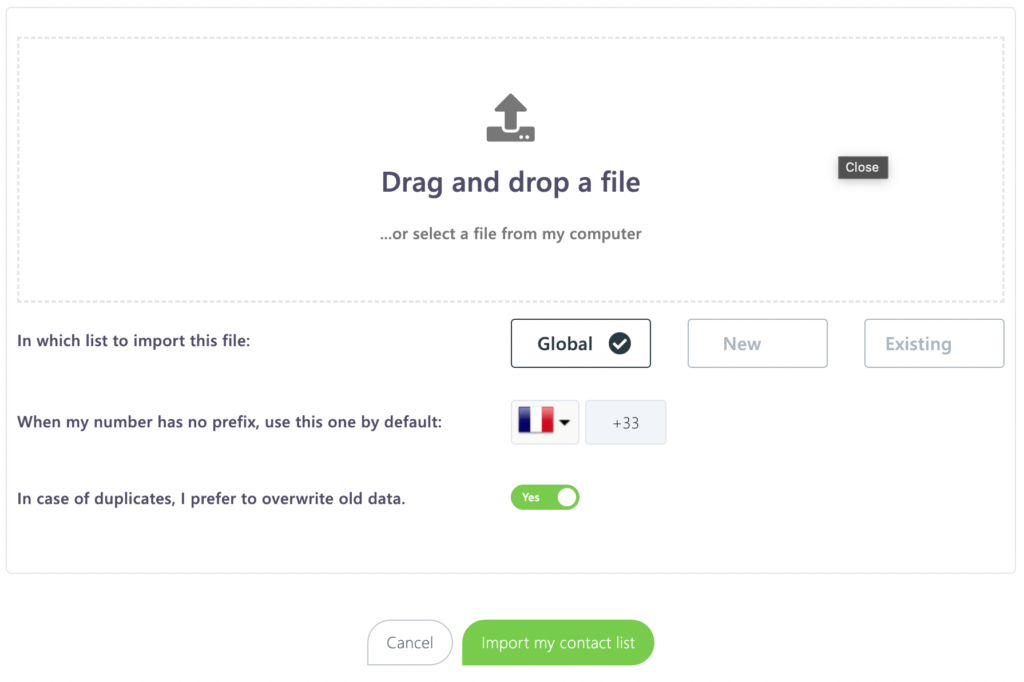 Sync your ActiveCampaign contact list
Collect seamlessly contacts' information via text message or landing page, and add them instantly to your ActiveCampaign and Octopush lists. You'll have instant access to contact names, tags, emails, phone numbers, and much more.
Stay close to your customers by using Virtual Numbers
Combine the Octopush virtual number feature to deliver your SMS messages across Europe.
Give a sense of closeness to your customers by sending text messages from local numbers, and allow them to respond without international messaging fee restraints.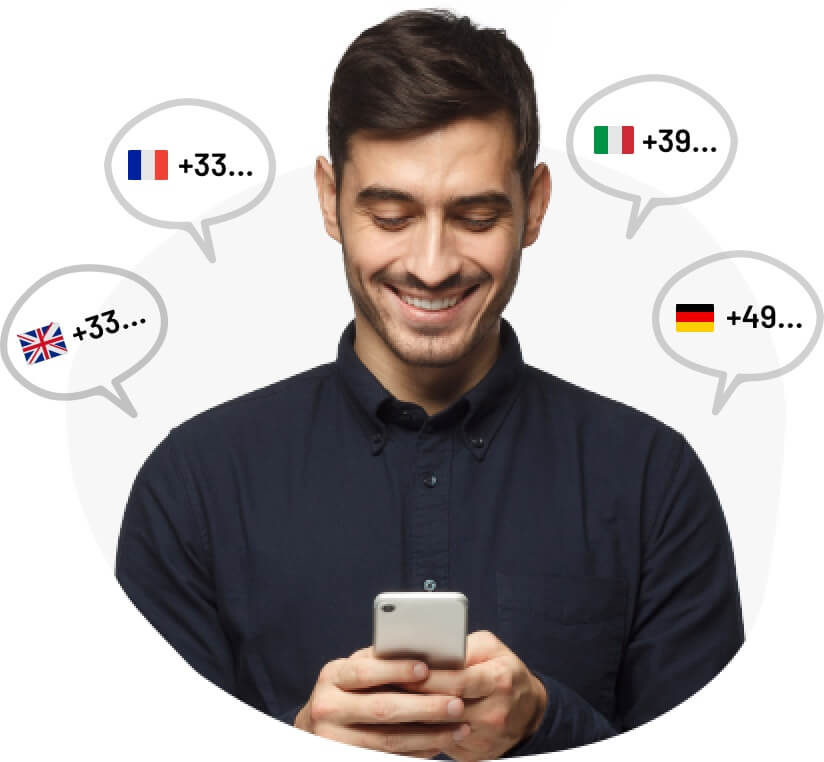 Documentation
Learn how to integrate ActiveCampaign and Octopush with our simple step-by-step guide.
Read our documentation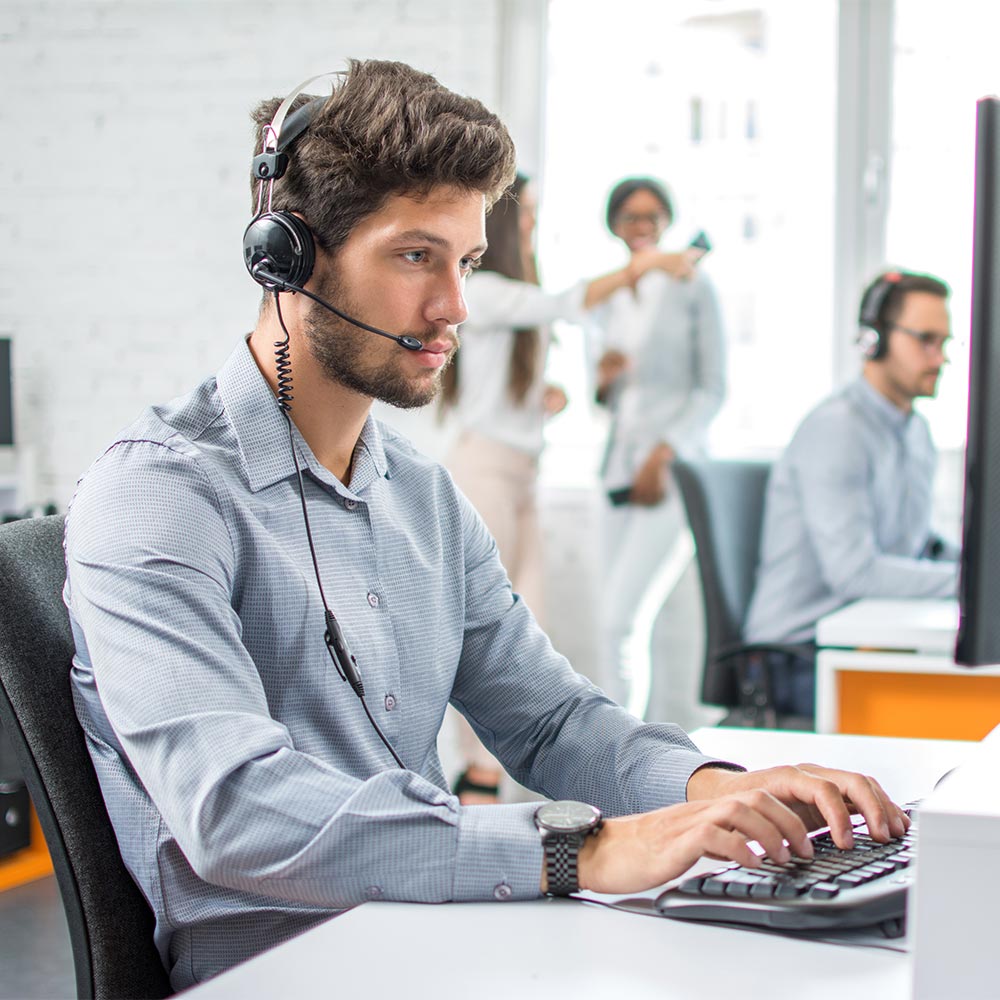 Our customer support is always there to help you
Our team provides you with permanent support to assist you in answering all your questions.
1 to 1
Calls or Personalized consultations with an expert
5 min
Live chat response time