If the use of virtual numbers is so popular nowadays, it's because everyone can benefit from it. And this, both on a personal and professional level. It's not surprising that more and more operators are offering to create virtual numbers.
But today, the question is simple: How to have a virtual number? Is it difficult? Is it expensive? Octopush proposes you to discover it right now through this complete file.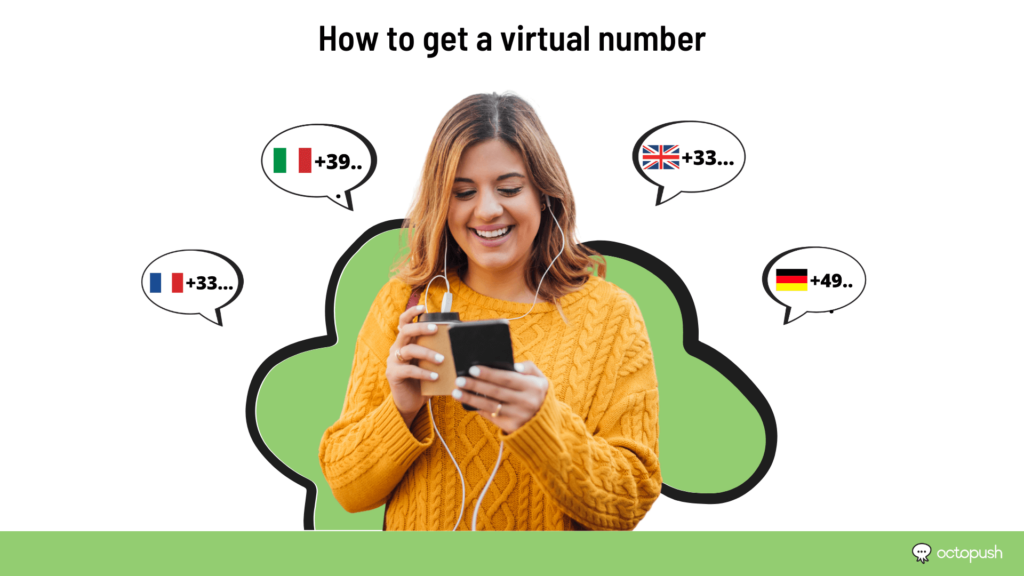 What is a virtual number ?
To make it simple, a virtual number is a phone number that is not assigned to any particular fixed line. On the contrary, its operation is based on the use of an information system.
However, it is important to note that even if the concept of virtual number is unique, its functionalities differ depending on the providers and operators you choose.
At Octopush for example, virtual numbers are mainly used for sending and receiving sms. And this, based on a unique cell phone number with a local country code. All this, from a certain destination in the world. Allowing Octopush users to reach anywhere in the world the cell phones of its customers. A great asset for companies looking to ensure international coverage.
How to get a virtual number?
Whether you are looking to use your virtual number for personal or physical reasons, the process is the same. There are four distinct steps that are relatively easy to follow.
Step 1: Choose an operator
In order to get your virtual phone number, the first thing to do is to choose your provider. Indeed, as it was said earlier, there are currently many providers. Some are much more popular than others, however it is in your best interest to choose according to your needs.
Step 2: Choose a virtual phone number
Once you've managed to find the right provider, all you need to do is choose the local number that suits you. This step is certainly one of the easiest since you just have to choose from a list of proposed phone numbers. Moreover, at Octopush, you will be able to have premium options in order to help you to have a unique number.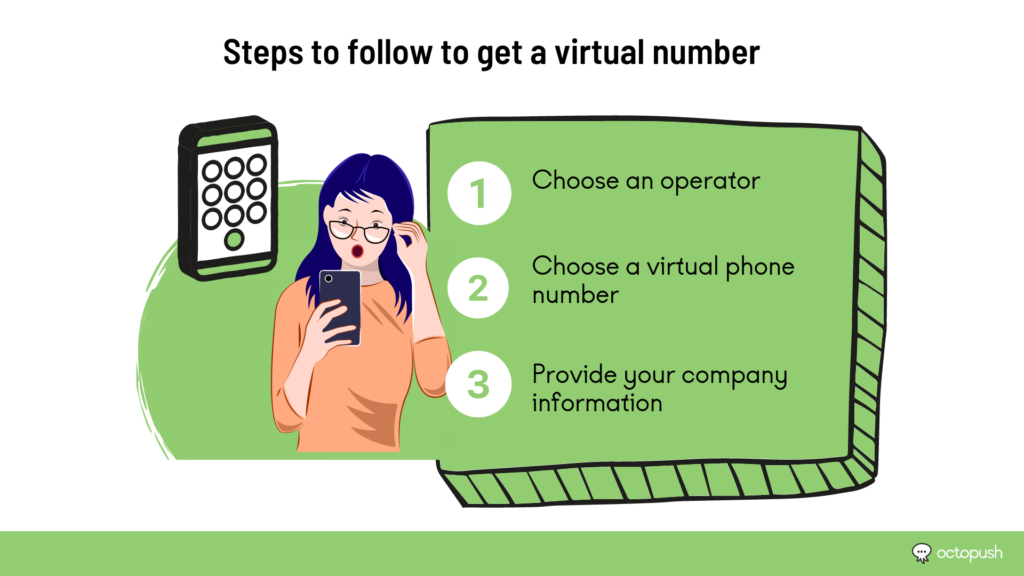 Step 3: Provide your company information
The last step to benefit from a virtual phone system is to provide your provider with some information about your business. Again, the information you need to provide differs from provider to provider. However, in general, it is your company number and your greeting message.
At Octopush, the information to provide is your business hours, your welcome message and the various greetings.
Once this last step is completed, receiving and sending sms communications from your customers will be a breeze. You will no longer need a normal local SIM card and you will be able to offer a great conversational service. Not only to get closer to your customers, but also to attract new ones.
Why choose Octopush as your virtual number provider?
For a better proximity with your customers
At Octopush, we consider that customer relationships are a key element for the prosperity of a company. This explains why we propose the virtual number to ensure a better proximity with your customers.
Indeed, the use of this communication solution will allow your company to always answer presents when your customers need you. Especially since thanks to our dedicated platform, you will be able to hold a lively and fluid conversation with your customers. As a result, they will feel listened to and will take much more pleasure in buying products or services from you.
To ensure an international coverage
Note also that at Octopush, we allow you to have no less than 33 locations. This means that if your goal is to provide a global presence at local prices, you won't find a better deal than ours. Whether you're looking to get a local virtual number in France, Switzerland, or anywhere in Europe, Canada and even the USA, think of us! One registration allows you to rent as many virtual phone numbers as you want.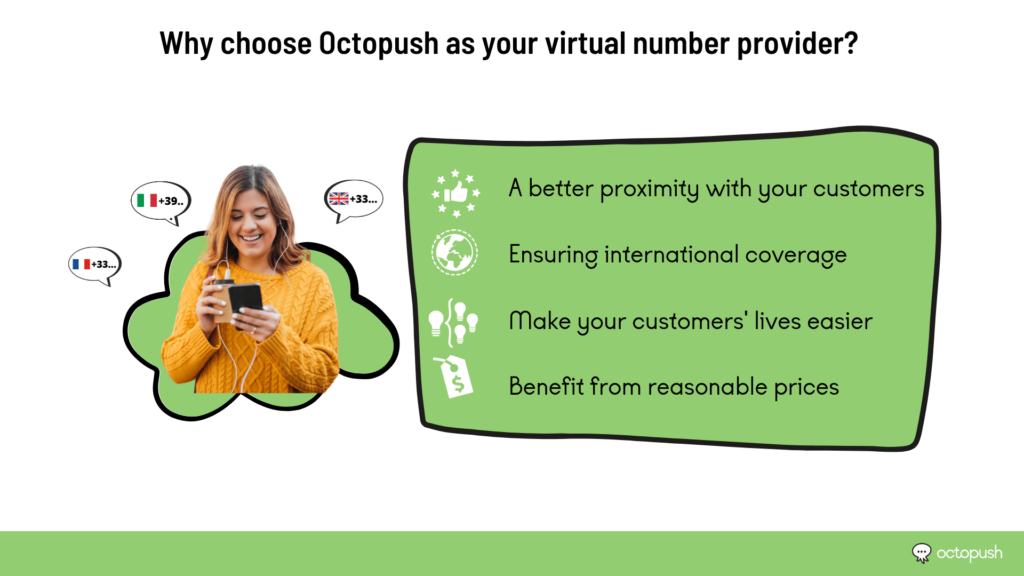 To make life easier for your customers
By renting a virtual number from us, you are also doing your customers a favor. Indeed, if you are an internationalized company based in France and your customers are foreigners, without our solution, they might pay much more to contact you. On the contrary, if for example, you have a Canadian virtual number, your Canadian customers will only have to pay the local price of sending sms to contact you.
To benefit from reasonable prices
At Octopush, we have the merit to provide virtual phone numbers at reasonable prices. In addition to our proven reputation and our unbeatable customer service.