What is SMS ? 
SMS (Short Message Service) is a type of text message sent directly to the mobile phone of your contacts. The receipt of messages sent by SMS is immediate and the reading rate of the information is close to 98%.
With Octopush, adopt the SMS channel in your communication and have access to its various features on an ergonomic platform that can be integrated into your own applications.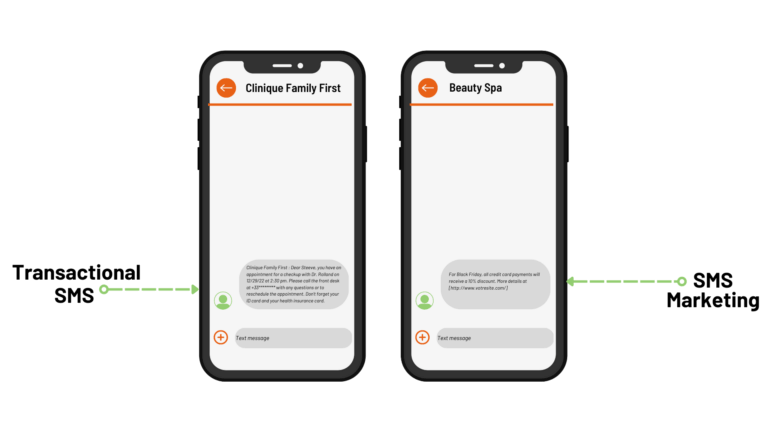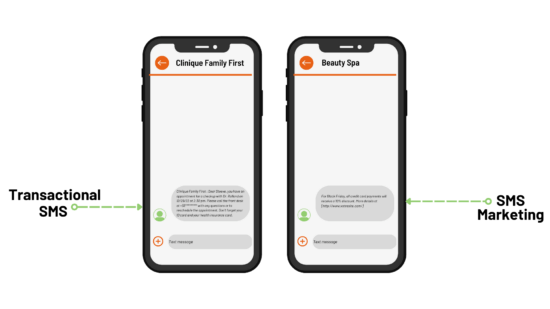 Discover the features of SMS
Personalized sender
You can customize the sender of an SMS up to 11 alphanumeric characters, including [0-9], [a-z], [A-Z], the 'space' sign, and '&'.
Deliverability
Check the deliverability of your sendouts with a delivery receipt for each SMS sent.
Sending SMS is instantaneous for transactional messages and almost instantaneous for marketing messages.
Readability
The receipt rate of SMS campaigns is close to 100% and the reading rate is close to 98%. SMS is one of the best communication channels to date.  
Long SMS
The size of an SMS message is 160 characters (GSM standard) but it is possible to send a message up to 764 characters, which is called a long SMS. Don't limit yourself when communicating.
Special characters
According to the Unicode standard, an SMS can contain alphanumeric characters as well as special characters such as emoticons and characters from non-Latin languages (Chinese, Arabic, Hebrew, etc.)
Conversational & SMS Chat
Get answers from your contacts with SMS Response and access to your recipients' responses in the SMS Chat on our platform.
Mailing
Share the same message to all your contacts while personalizing your mailings with direct mail. Add up to three parameters in addition to the first and last names of your recipients to personalize your text messages.
Statistics
Octopush's platform offers you statistical sending reports to evaluate and readjust the relevance of your campaigns
Communicate instantly with your customers at every stage of their journey, no matter where they are.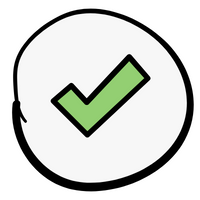 Make sure your communications are read.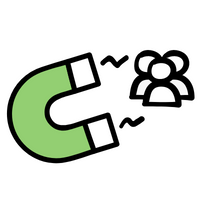 Engage your customers and keep them informed of your best offers.
98%
of recipients read text messages that are sent to them
45%
of recipients reply to SMS
that they receive
75%
of people would like receive offers SMS marketing
Transactional SMS: instantly inform your contacts and create a positive user experience
Transactional SMS or SMS notification is a text message sent to a recipient's cell phone following its action in order to instantly communicate important information.
It can be messages of :
Single used message such as an OTP (One Time Password)
Reservation and appointment confirmation
Order and delivery tracking information
Alerts
…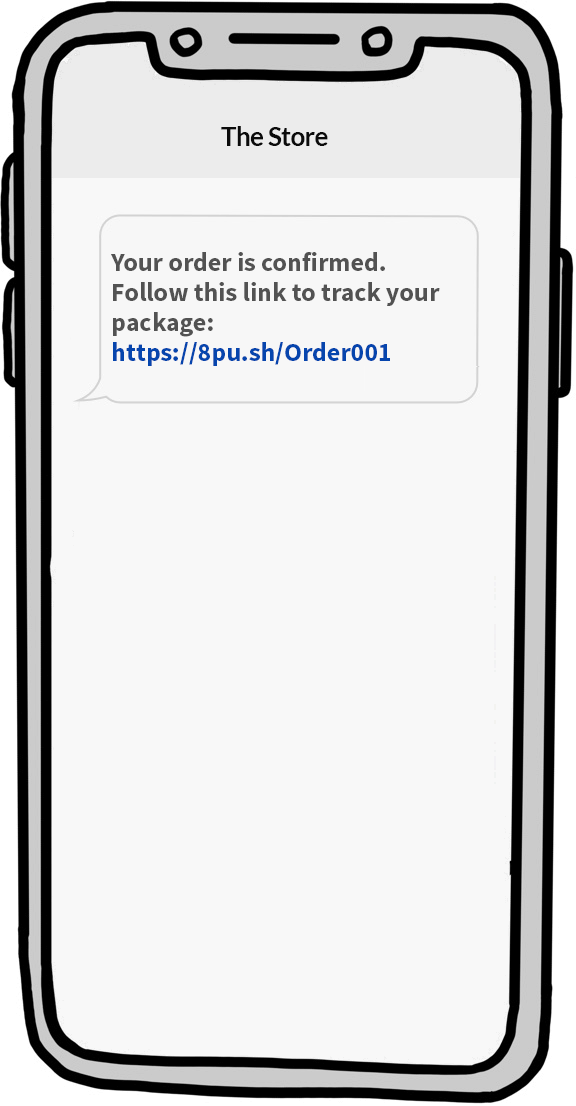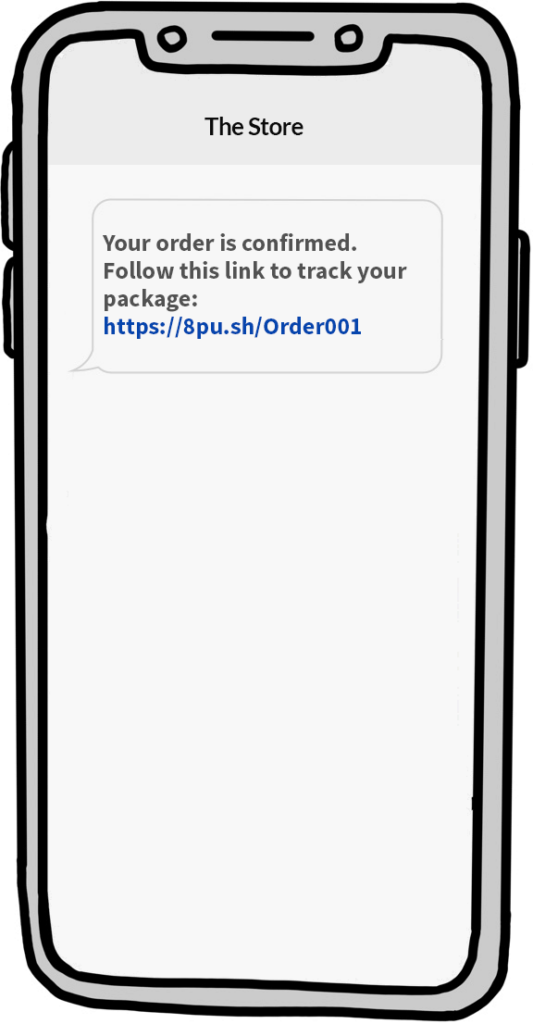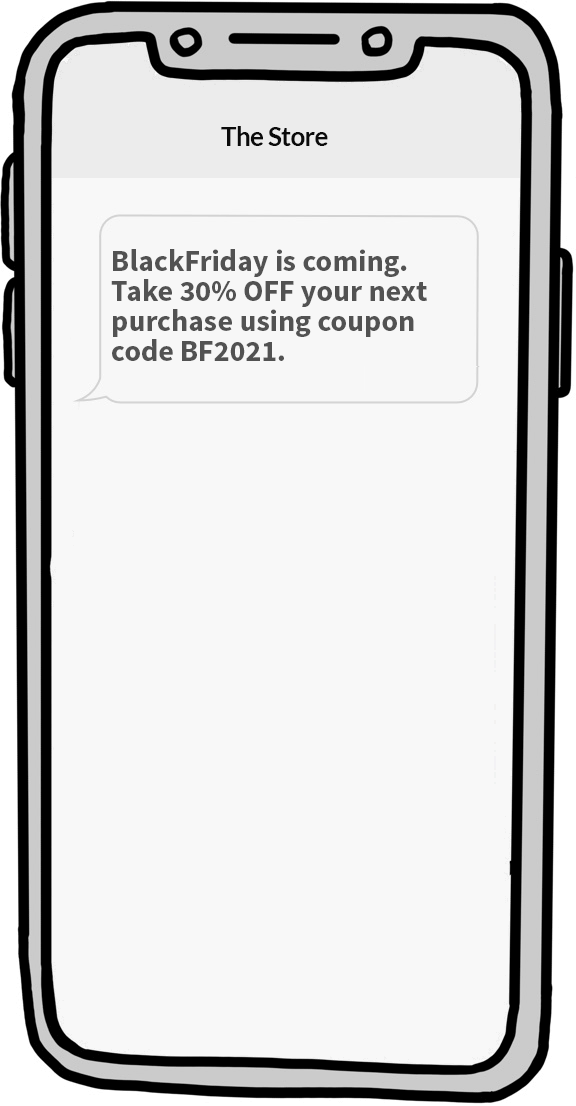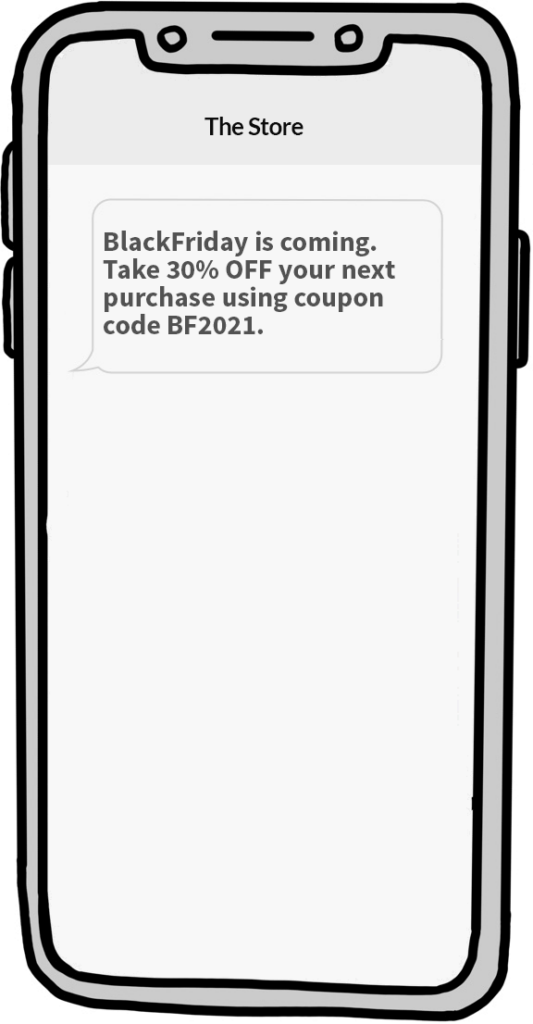 SMS marketing: engage your contacts and boost your sales
SMS marketing includes all forms of SMS usage for commercial and/or marketing purposes. It aims to increase the engagement rate of customers and prospects by sending text messages directly to their cell phones.
It can be messages of :
Private sales,
Promotional offers,
Sales,
Invitations to an event.
..
Frequently Asked Questions
How does bulk SMS work?
Sending bulk SMS aims to communicate with a large number of people at the same time. Thanks to this type of sending, you will be able to contact your entire customer base at once.
At Octopush, you also have the possibility to segment your sendings thanks to the use of contact lists and contact tags.
Compose one single message.
Personalise it through the mailing feature.
Send it as a bulk SMS to your target audience.
To send your bulk SMS, you can choose between using our SMS Platform or our SMS API.
To learn more about Bulk SMS we have a comprehensible guide here.
What are the use cases for SMS automation?
Confirm customer appointments and reduce absenteeism.
Remind customers of payment due dates and inform them of unpaid invoices.
Automatically send an anniversary SMS on your customer's birthday.
Remind customers to renew their subscriptions or contracts.
Inform about unpaid invoices and remind about payment due dates.
Inform employees of any change in work schedule, meeting or special event.
Receive an alert when a rented car returns to the parking lot.
Notify customers who have made a purchase on your site that their order has been shipped.
How can I send SMS through automation anywhere?
With our SMS gateway you can send SMS from a PC disregarding your location.
What are the best tools to automate SMS campaigns in software using API?
By setting up the Octopush SMS API you can :
Launch mass SMS campaigns.
Schedule the sending of your SMS at a specific time.
Send transactional SMS like appointment reminders and order confirmations.
You can also use the mailing feature to send personalised SMS in a few seconds.
How can SMS services help me improve my business?
Effectively engage your customers and boost your sales.
Catch up on your abandoned carts.
Optimise your time, schedule SMS delivery time. No need to wait for the right moment to launch your SMS in real time.
No more worries about network problems.
Send the same SMS to a large number of people at the same time.
Send reminders, appointments, customer service and even security communications.
What are the advantages of setting the WooCommerce SMS automation tool?
To reduce the cart abandonment: Send automated SMS alerts to lead users, who had a buying intention but didn't finished the purchase, back to their shopping carts.
Wishlist tracking: Your clients can receive an SMS alert when discounts or offers become available for articles in their Wishlist.
Personalize the user experience: By sending your clients updates of their purchases, deliveries, and restock of an item they showed interest on.
Automatic user management: Account creation, password recovery, purchase validation, among others.
What are the advantages of setting up the SMS automation for a Magento store?
Trigger SMS alerts as an administrator when there is a :
Account Creation.
New order.
Out of stock.
Receipt of a contact form.
Product return request.
What are the advantages of setting up the SMS automation for a Prestashop store?
Send SMS marketing campaigns using our platform to announce exclusive offers.
Trigger SMS alerts to inform your customers of their shipment status.
Use customer-specific labels to personalise your communications.
Send customers the right SMS at the right time.
Collect information from user behavior in your store to set up a segmentation plan.
Personalise the name of the sender of the SMS so that your customers know it's you.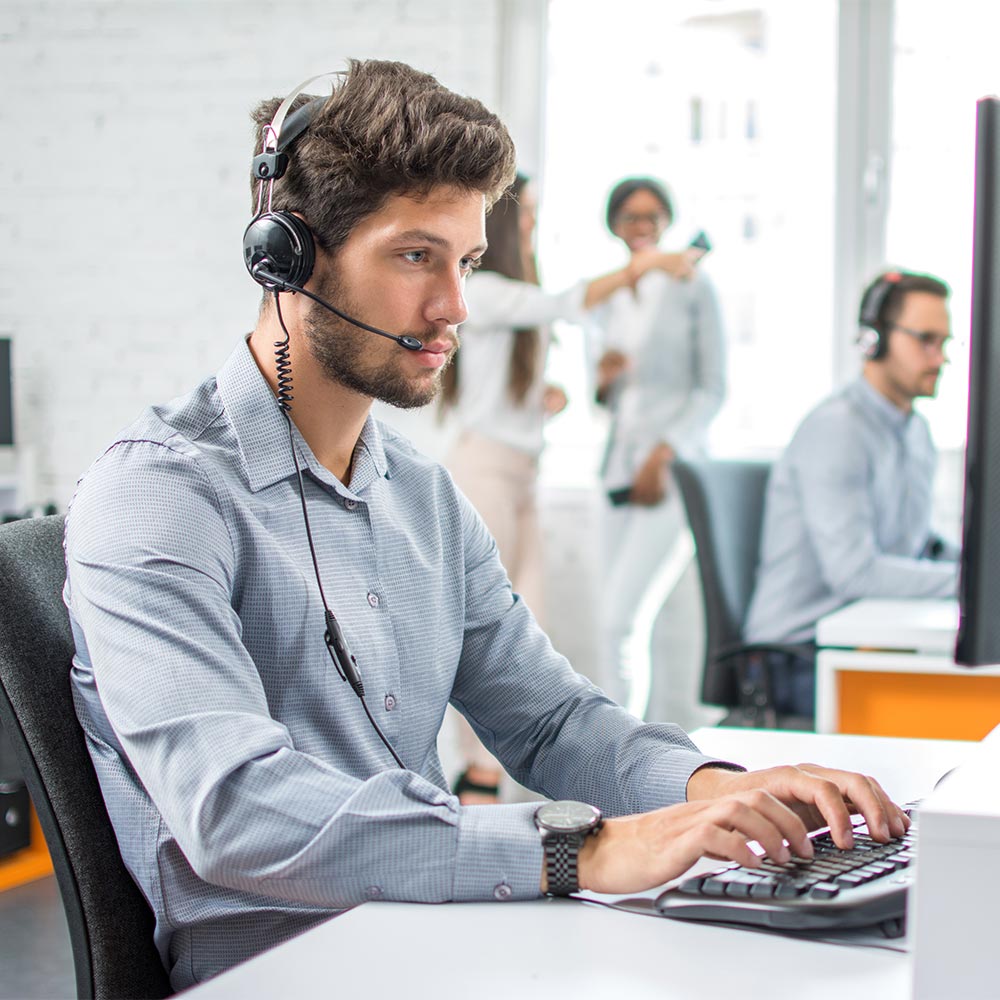 Our customer support is always there to help you
Our team provides you with permanent support to assist you in answering all your questions.
1 to 1
Calls or Personalized consultations with an expert
5 min
Live chat response time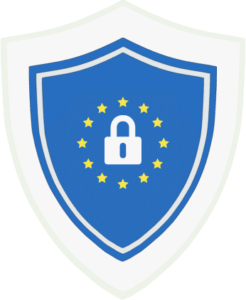 Entrust us with your data, trust us, they are safe with us.
We are ISO 27001:2013 certified, GDPR compliant and have a security team.
Our servers are located in 🇫🇷 France.