The voice SMS service then becomes a valuable tool to safeguard the safety of your recipients. And this, by allowing them to listen to your message thanks to a synthetic voice SMS reader.
How does the voice SMS reader work?
The voice SMS reader is a service that allows text messages to be transformed into voice. They would otherwise be transmitted as traditional SMS. The recording in audio is done automatically by the platform. To do this, you only have to compose a text message. This guarantees the transmission of a message that includes a guaranteed duration of thirty seconds.
Your correspondent will receive your message through a phone call. The reader of the SMS is a synthetic voice self-generated. You do not have to record anything.
The telephone call has advantages such as a higher response rate than SMS, immediate reception, no-look transmission to mobile and fixed lines, and the ability to listen to the message player using a hands-free device or speakerphone.
Why use professional voice messages?
The purpose of including voicemail in the communication process is to increase productivity. And this, by improving internal communication and customer service. At the same time, it reduces the cost of taking messages. The implementation of an SMS reader system encourages the improvement of public relations in companies.
In companies that use a voice SMS reader, employees can benefit from having their messages read aloud to them in the course of their daily activities.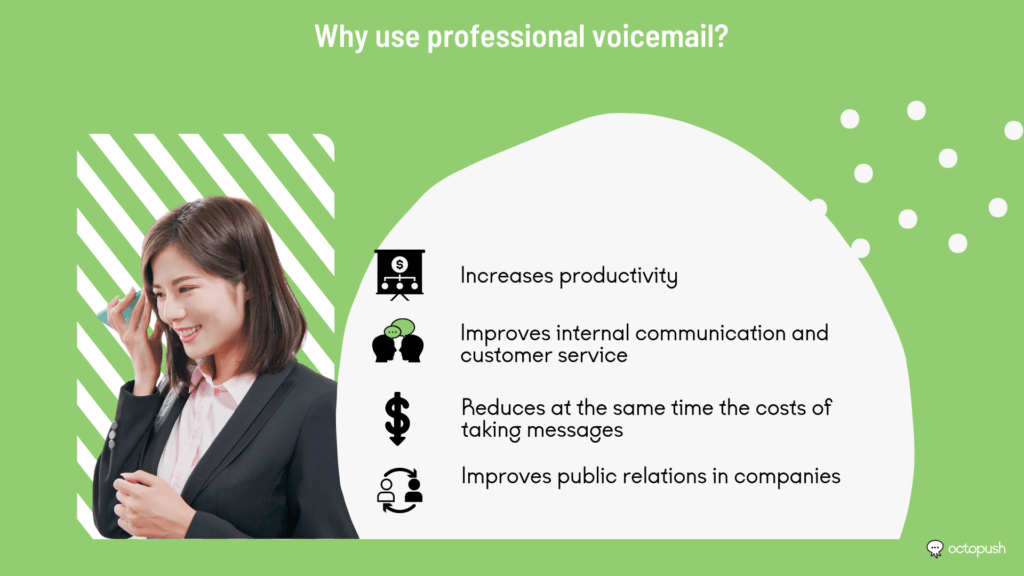 Octopush's SMS sending platform allows companies to send voice SMS to any phone in the world at any time of the day or night. The use of voice SMS guarantees the immediate delivery of the message, reducing the waiting time. This way, your recipients will not have to look at the message or a phone screen.
Many types of businesses, from investment departments to manufacturers, could gain significant benefits in a short period of time by using voicemail or SMS text messaging for internal notifications between remote locations and headquarters. The more a company uses message reading through TTS (read aloud), the more benefits and cost savings they can realize.
When using a voice messaging system for reading aloud, users must ensure that their communication is clear, concise, complete and unambiguous. A voice message can create a lasting first impression for users. Therefore, the following rules should be followed.
How do you incorporate read aloud messages in a voice SMS?
An important feature to consider when using the voice SMS reader is that in France there is a restriction for the use of this service. Companies can only implement it for the transmission of professional information, and never for advertising purposes.
So contact customer service representatives about the scope of the SMS reader service.
Consider training courses for your company's employees so that they know what type of information to expect when calling the SMS reader.
Test and navigate through the various system options to improve or streamline messages.
Be sure not to overlook your audience. Be sure to communicate to your customers what kind of notifications you will be giving them through an SMS reader or voice SMS.
Test the SMS reader's functionality and roll out the more frequent uses first. Later, you can evaluate which applications are best for you.
Tips for composing messages for the read aloud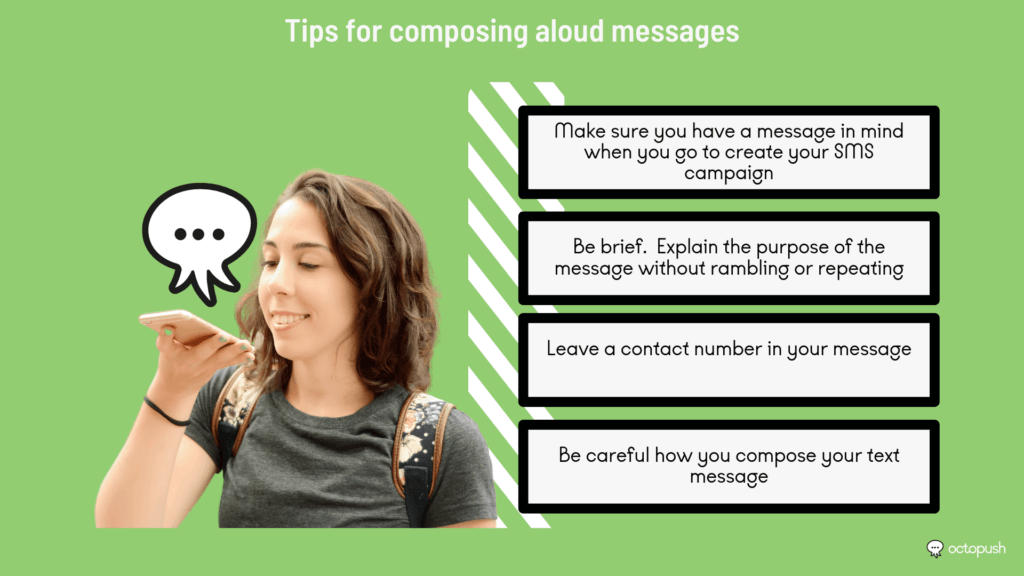 Make sure you have a message in mind when you go to create your SMS campaign.
Keep it short and to the point. Explain the purpose of the message without rambling or repeating.
If you want to discuss a longer, more detailed topic, leave a contact number in your message. It is wise to leave a date and time when you will be available if you wish to be called back.
The TTS technology offers a human voice with its own intonation of each language, however it is still a robot. Be careful how you compose your text message.