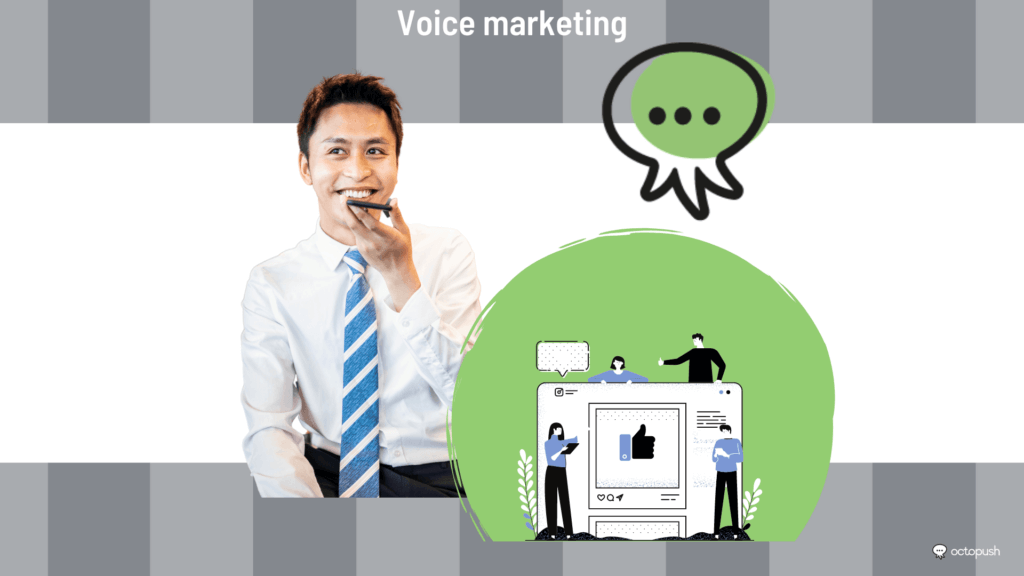 What is voice marketing?
Voice marketing is a set of techniques and strategies that seek to reach a target audience through voice recognition devices and intelligent personal assistants. The objective is to propose a product or a service to potential customers.
Voice marketing has several issues: first, the creation of technologies that use voice recognition and text-to-speech for business purposes. This includes voice query processing using a voice assistant, voice advertising, interactive voice servers (IVR) as well as automated calls.
According to a survey conducted by ADN.ai, the voice assistant market is taking off in France. In 2019, 46% of French people used a voice assistant for the first time, and since then, this number doubles every year.
Internet users are using their connected speakers to search the web, but also as a voice assistant to receive calls and read their messages.
Using voice SMS for voice marketing
Voice messaging combines the personal touch of a human voice with advanced technology that allows you to communicate with your audience in one message. It's an SMS message read aloud by text-to-speech technology, so your customers can hear it when they pick up their landline or cell phone.
Voice marketing is part of your company's marketing strategy, as it is a new trend that is becoming more and more common among consumers. You'll see increased loyalty to your brand, as well as increased traffic, retention and customer satisfaction.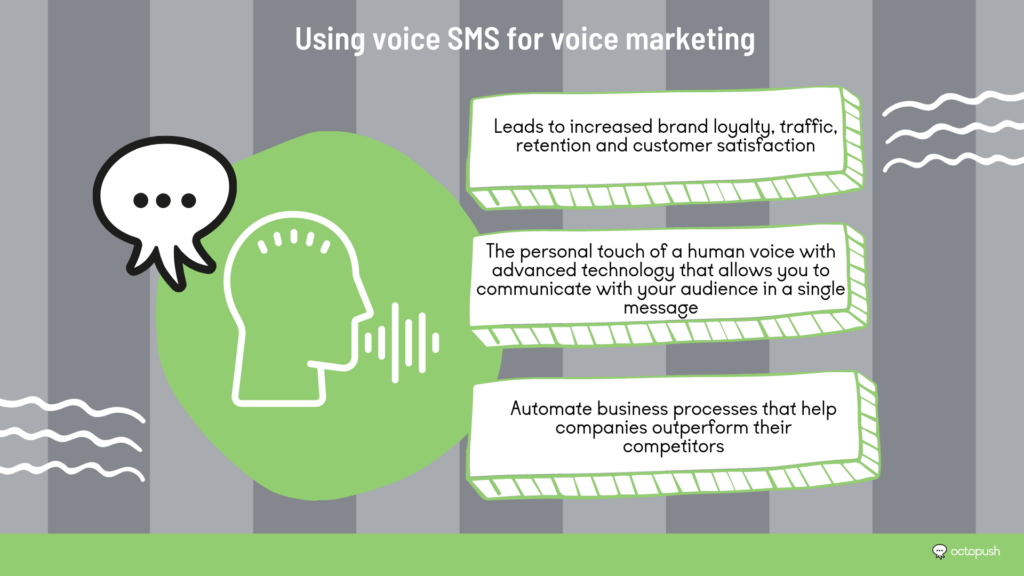 While artificial intelligence is expensive to develop, the benefits it provides are worth it. It automates business processes that help companies outperform their competitors.
Must-see voice marketing trends for businesses in 2022
Use cases for artificial intelligence
Artificial intelligence, or AI, has been in use for a long time now. However, it is during this past decade that intelligent solutions have become popular, as AI has reached a level where it can integrate with already existing systems and help businesses improve their operations at all levels.
New artificial intelligence technologies, such as automatic natural language processing and advanced machine learning systems, are beginning to outpace human capabilities. Voice assistants like Google Assistant, Alexa and Siri can now learn new languages, analyze entire systems and make accurate decisions.
Automating tasks
HR technology providers are focusing on creating products that automate management tasks, allowing managers to build more human relationships with their employees and learn more about, for example, how they perceive their career development, how work impacts their personal lives, and their relationship with the organization as a whole.
In addition, companies will be able to reduce their labor costs because they will need fewer managers.
With the custom integration offered by our SMS API, you will get a messaging solution that is directly integrated with your department, application or CRM software. Integrating and automating the sending of voice SMS to your employees will make it easier for employees and vendors to schedule and monitor the execution of tasks.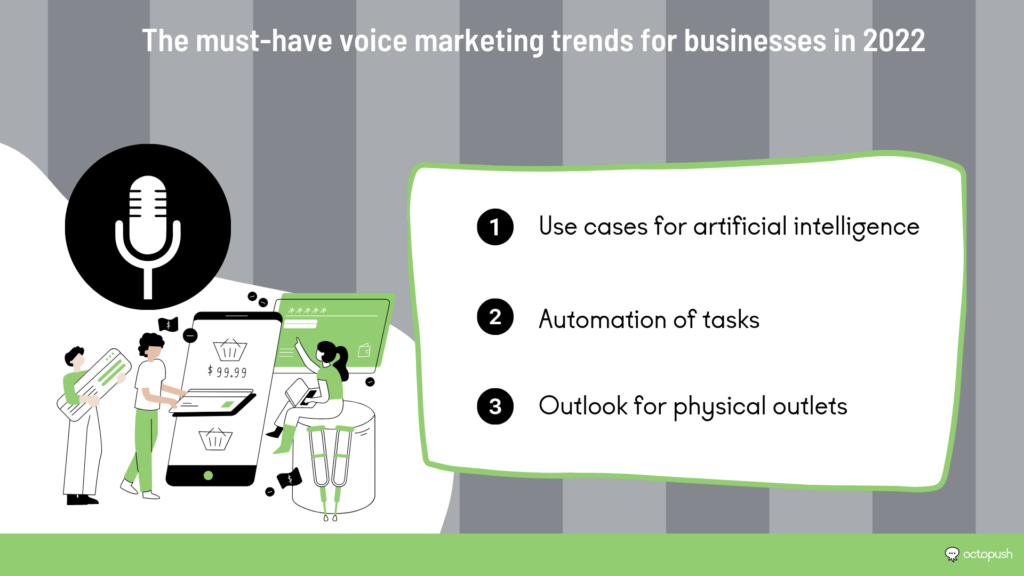 Outlook for physical retail outlets
The idea that physical stores will disappear is overblown. However, it's impossible to deny that consumer behavior is changing.
Markets are accelerating the shift to an omnichannel world, making voice marketing a reality. Some stores are turning into mini distribution centers, offering home delivery or in-store pickup services. Voice SMS services are therefore becoming essential to maintain open communication with customers and keep them informed about the status of their packages and purchases.
In addition, implementing a one-time password (OTP) system secures customer transactions online, improving loyalty to your brand.
Landlords are looking to form innovative partnerships with technology companies to get into omnichannel networks and provide this service to their tenants. Instead of just collecting rent, landlords can add value to tenants by providing a new and necessary service.
Voice SMS can serve as a bridge between landlords and tenants, notifying them of building maintenance dates and unpaid rent reminders.
So everyone has something to gain.