Logging on to most corporate networks, e-commerce sites and virtual communities is extremely easy. All you need is a username and a static password to log in. This gives access to personal and sensitive data.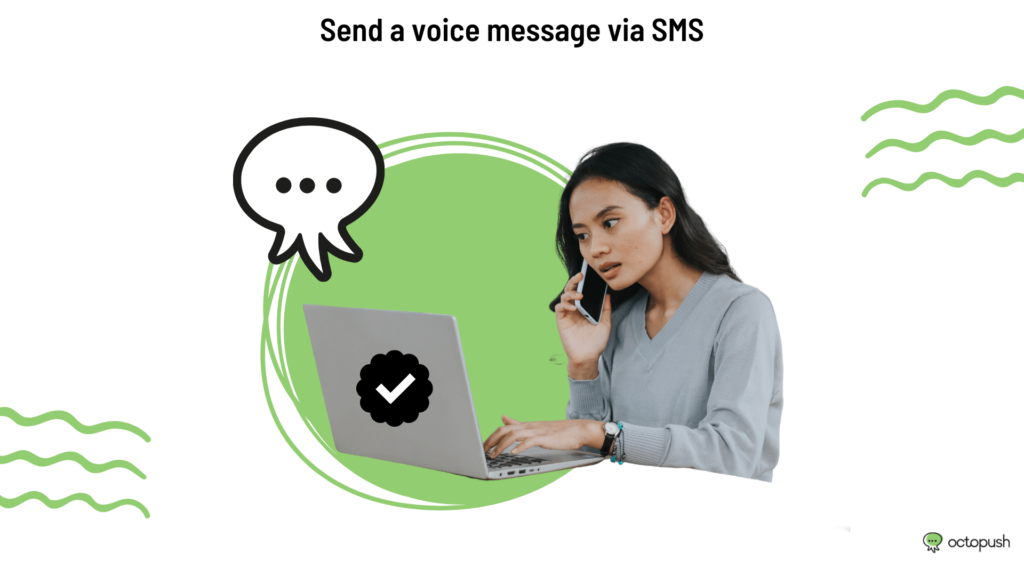 This is why the implementation of a two-factor authentication (A2F) system becomes essential. In order to increase the security of personal data of customers, employees and sensitive information.
Sending a voice message via SMS: A2F use case
The one-time password (OTP) is part of the global two-factor authentication market. In 2004, this market will reach $8.9 billion by 2024, according to a study by Market Research Future. The main industries involved are finance, insurance, utilities, health services and video games.
The OTP is a six-digit digital code sent to validate a transaction in real time. It is sent either by SMS or voice message to the cell phone number your customer has entered.
Each company has different needs in terms of protecting their user accounts.
Send a voice message by SMS in finance
The OTP by voice message can become mandatory to authorize transactions. This includes bill payments, registration of DirectDebit and Direct Pay instructions. Not to mention transferring funds to another account, updating personal account data, etc.
Insurance
Similar to the banking industry, insurance companies can implement the sending of an OTP via voice message to verify their customers' accounts during a transaction. For example, the Indian government has just amended the insurance law, allowing the replacement of the signature of the application forms by a verification of the OTP received on the customers' cell phone.
Public services
Government agencies face a unique security challenge. Security breaches put the personal and sensitive data of millions of people at risk. Utility officials have regular, daily access to the system, so the risk is high.
Verification of employee accounts is necessary. Using multiple factors is an ideal measure for this. An OTP key sent via voice message provides an additional layer of security, as it limits access to those who have both factors; in this case, the credentials and the code received via phone call.
Healthcare services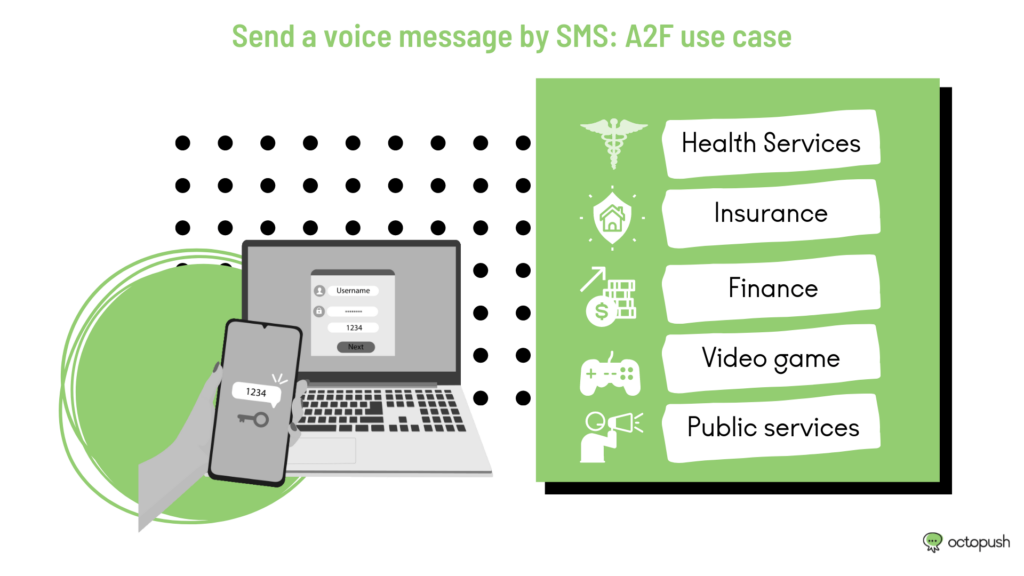 Healthcare services require heightened IT security because they have their hands on confidential data, such as the health status of their patients. Ransomware attacks are on the rise because cybercriminals believe hospitals are more likely to pay ransom demands. According to HealthCare IT Security, the healthcare industry experiences 79 percent of all data breaches.
Two-factor authentication via voicemail can curb attacks on healthcare organizations, as a cybercriminal must have the password as well as the code sent to the user's phone to access their account.
The video game industry
The video game industry is vulnerable to cyber attacks. The greatest security risk is posed by gamers themselves, who reuse their passwords on multiple sites without taking additional security measures. As a result, stolen video game credentials are used to access other accounts that have the same credentials.
Implementing a second layer of security through a voice message that will transmit an OTP key can be a crucial solution to protect gamers' accounts, which are usually associated with a credit card or other payment methods.
Why send a voice message by SMS to protect your accounts?
Unlike SMS, the voice message has priority over the telephone networks, which means that the recipient will receive the phone call containing his OTP without delay and without the risk of ending up in spam, as could be the case for a traditional SMS.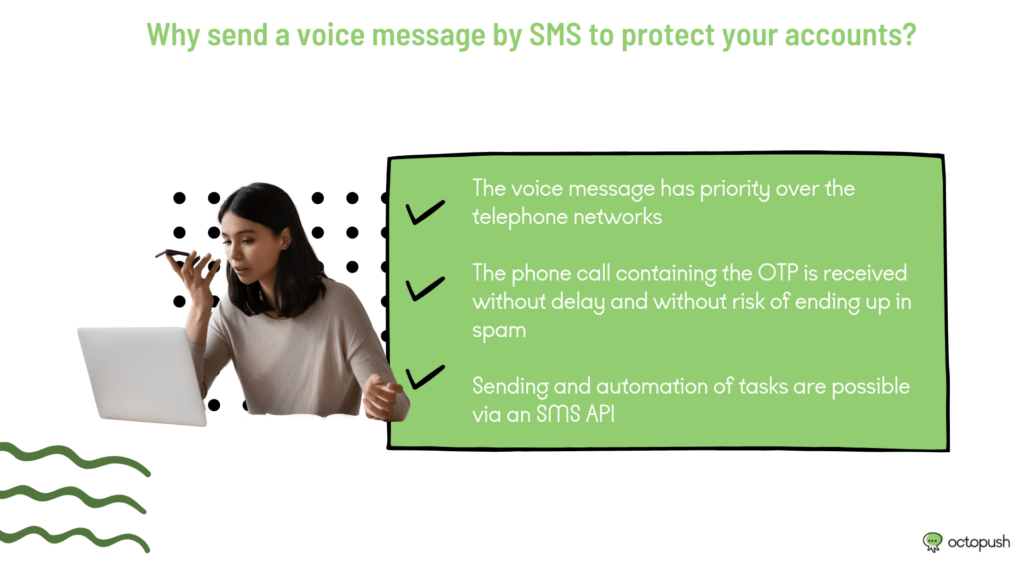 A voice message takes the form of a phone call, but the OTP message is written in text form. Thus, you can schedule the sending and automate the tasks using an SMS API service that allows you to create voice messages.