For several years, SMS alerts have been a communication strategy widely used by companies to address their customers via notification. Being part of the transactional SMS family, its effectiveness is no longer to be proven, as it plays a great role in customer acquisition and loyalty. You can read here the many contributions of an SMS alert in a marketing strategy.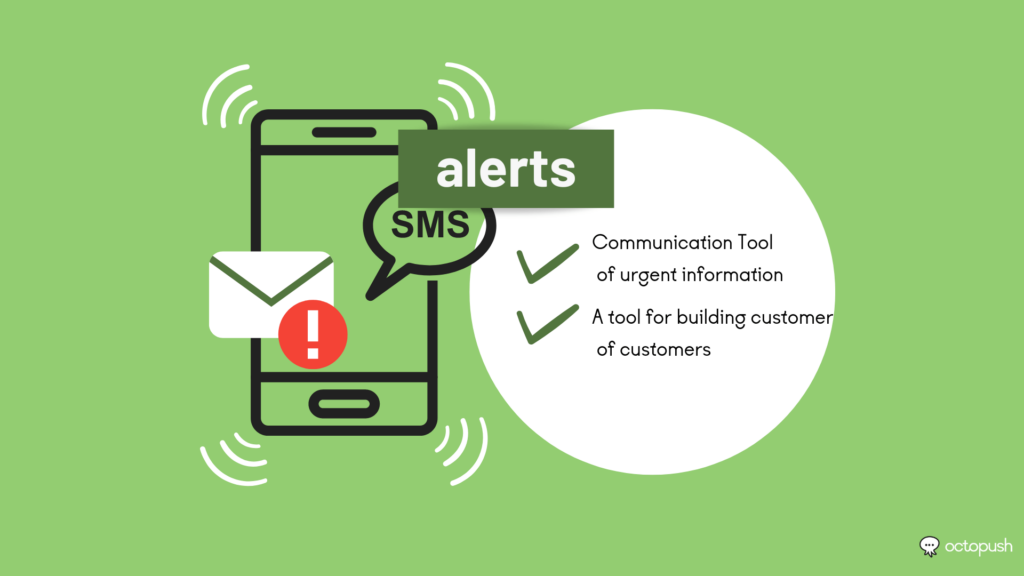 What is an SMS alert ?
An SMS alert is an automated information service that allows you to send a message to inform people. Very simple, effective and economical, it allows you to send urgent information in an automatic way. It is written according to the needs of a company. The SMS alert allows you to communicate quickly with your customers. When sending the message, the sender can make a multiple selection of recipients who will automatically receive notifications on their phone to present its offers to its contacts.
The importance of SMS alerts in your marketing strategy
The marketing strategy is first of all a set of actions implemented by a company to reach its commercial objectives. It is also an approach that allows to match supply and demand. What is then the role of an SMS alert in a marketing strategy on a platform?
Benefit from a commitment to receive your message
Several studies have proven that customers rarely check their email. Some emails are even rejected because they are considered cumbersome. Nevertheless, customers check their SMS inboxes several times a day.
Thus, beyond the simple email, your SMS alerts sent to customers through a platform are read in a few minutes. You also benefit from an acknowledgement of receipt that allows you to check if your recipient has received your information message. You therefore have a much better chance of passing on information about your offer and of being read by many people. 
Build customer loyalty
Sending SMS alerts contributes to customer loyalty via notifications. It allows you to build a relationship of trust with customers. It is an effective way to build loyalty to your services and products. By sending SMS alerts, you have the possibility to accompany your customers, thank them and solicit their curiosity.
You can create different kinds of SMS:
Commercial messages to talk about the good or service in promotions, offers, discounts no matter the city to a multitude of contacts. This technique allows you to quickly reach your sales objectives since all your customers are informed in time.
The notifications of informative messages that allow customers to be informed of your news and events. This allows you to create a real link with your customers.
Satisfaction messages which are very appreciated by customers. It allows you to collect their opinions after using your products and services. It is also a way for the company to improve its services and offers.
Follow-up messages to inactive customers that show them you care.
Keep in touch with your customer anywhere, anytime with SMS alerts
You can send a mass targeted SMS to promote your service in each city with a simple notification. With information alerts, you can reach a large number of potential customers very quickly with simple notifications. It is an ideal way of communication since no one goes anywhere without their phone. During your campaigns, for example for the launch of a new range, you can target the people to be reached, regardless of their location. Thanks to your database, you can make your selection according to age, sector or activity. You will not have any problem of deliverability.