Did you know that it is possible to send sms messages via the internet? Yes, it is possible! In your local marketing strategy, you are often used to sending professional sms with a cell phone. However, sending sms messages can also be done through the Internet. This new way of proceeding is accessible to all professionals and individuals specialized in marketing!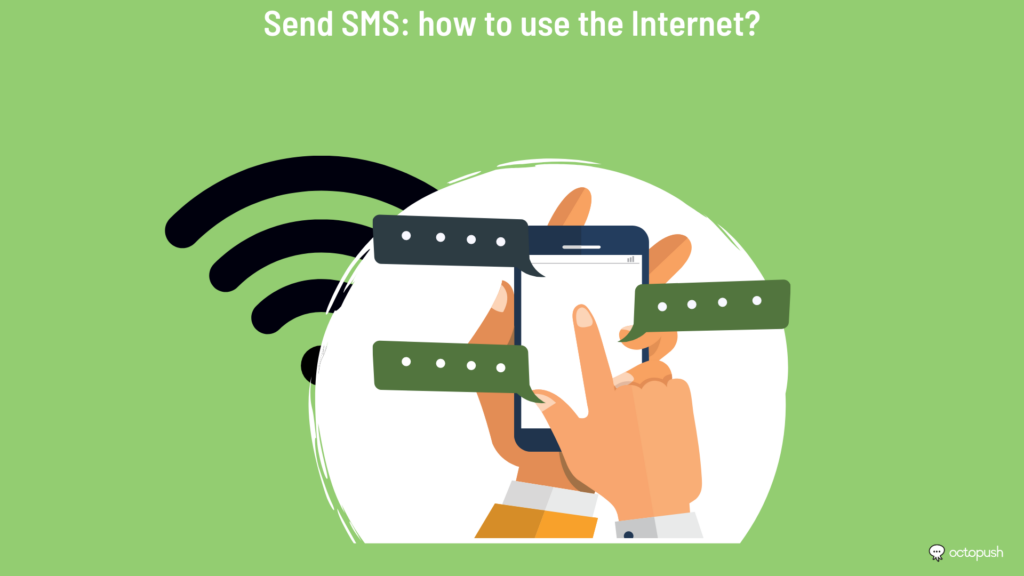 Send SMS messages to your customers simply
The possibility to send (and receive) an sms message via the Internet allows to manage efficiently all the activities of a company. Thanks to this form of web communication, you can write quality messages using your PC or tablet. Of course, it is also possible to find real comfort while using the channel. Better still, you have the possibility to manage a mass sms message sending with the utmost finesse.
But, to take advantage of these sending benefits towards your customer, you just have to send the messages. Do not hesitate to send simple, easy to read and well readable sms. Search your contacts for people who might be interested in your offers, and proceed to send the messages.
Remember also that this technique is subject to certain rules. Take these recommendations into account and safely send text messages to hundreds, if not thousands, of people around the world. In addition, there are many ways through which you can communicate your messages.
SMS, MMS, Imessage, what does this mean in terms of sending messages?
SMS is an Anglo-Saxon acronym that stands for "short message service". It is the service of sending a short message, in French. Indeed, the sms is one of the most used and widespread tools in the world. It allows you to send a message almost instantaneously to another cell phone user. In marketing, it is used to send information, offers or promotions to its customers.
As for the MMS, it is a multimedia messaging service. It is more recent than the sms, because it appeared in 2002. It allows you to send and receive multimedia messages. Moreover, the MMS takes into account the images, the videos or the audios. Very simple and fast, this tool allows you to better converse with your customers.
Octopush, our platform, is a service through which you can quickly inform your customers and send a message on the cell phone of your contacts in the context of a campaign on a smartphone or not. But, rest assured! The operation is very similar to the one you perform every day, when you send an SMS message via your cell phone.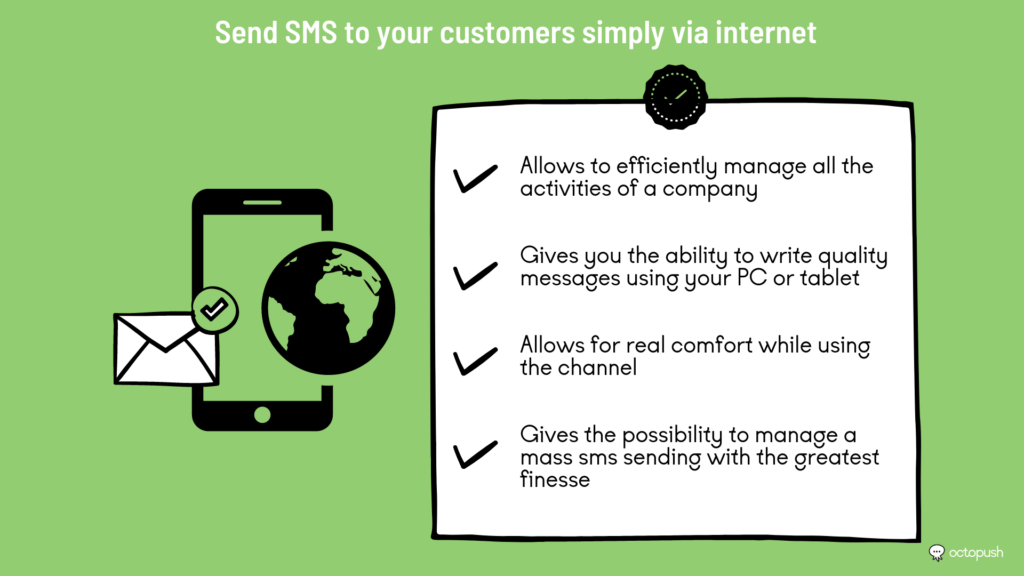 How to send an sms message with the Internet on a phone?
Sending sms via the Internet in the case of mass campaigns offers the same functionality as those sent from a cell phone network. To send sms via the internet, you just have to keep your messages short, simple and easy to read. You can include elements that will attract your contacts. Why not insert a URL link to your website in the text? This way, the reader has direct access to your products and services.