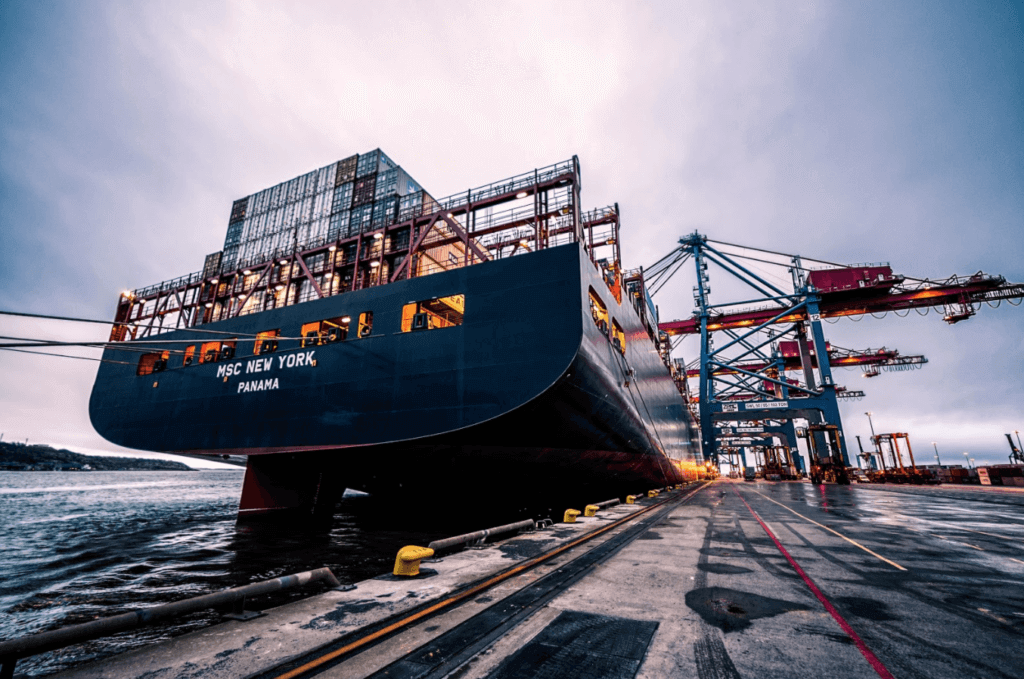 With constant developments in the logistics industry, the need to implement better technology in this sector is also increasing. SMS solutions have earned quite a name for themselves because of their ease of usage. And this means that you, as a logistics manager, need to make the most of your SMS marketing platform.
SMS, or 'Short Message Service', has been around since 1992 and stands to be one of the oldest mediums of mobile communication. Even today, in this era of hundreds of social media channels, the effectiveness of text messages can not be undermined. And with SMS messages having an open rate of 98%, there is no reason why you shouldn't be using this platform for easier communication and better workflow.
Over the years, several industries have adapted to a new world facilitated by technology. The logistics and transportation industry are no different in this regard, and with changing times, they have had to incorporate better ways to interact with their growing customer base.
Positive customer interaction is key to success and sustainability. And when 9 out of 10 consumers prefer being updated with information through text messages, it is no surprise that many logistics managers have chosen SMS as their preferred mode of communication. They're using SMS services to send real-time updates to clients about deliveries, shipments costs, delays and additional charges, etc. In this article, we've come up with some of the best practices you, as a logistic manager, can implement to make the most of your SMS marketing platform.
How can SMS marketing benefit your logistics?
SMS solutions can help through two-way communication between customers, staff members, and logistics managers. Here, we have listed some of the major benefits of using SMS services for logistics.
Reduced costs
Imagine having to call all your customers and employees for every update. Sounds tiresome? Yeah, but it is also ridiculously expensive. Sending and receiving updates through SMS services is a lot more affordable than opting for phone calls in terms of time, energy, and expense.
Using a simple API offered by Octopush, you can easily integrate SMS solutions into your existing system to provide your customers and employees with a quick, reliable, and cost-effective way to communicate with you.
Optimised efficiency
From staff rostering, order tracking to payment reminders, SMS services can be used for everything to make the most of your logistical communication. Side by side, sorting everything through SMS services will also reduce the need for group calls or staff meetings, saving you plenty of time and energy.
Improved relationships with customers
Understand that customers love it when you give them clear instructions and timely updates about their purchases or deliveries. This not only improves your relationship with your customers but also helps in customer retention. Moreover, sending real-time updates to customers about the estimated time of delivery, any last-minute shift due to unprecedented events, or service updates can largely strengthen your brand value and increase customer engagement.
Using a two-way SMS service like Octopush, you can send updates as well as listen to any concern your customer might have firsthand.
Ease in customer service
Given the number of inquiries about product specifications, product quality, price, and delivery information, customer service centres are usually flooded with service requests. SMS messaging is a particularly useful tool to deal with these queries and offer your customers a more streamlined experience while communicating with your brand.
Customers can use shortcodes to discuss their concerns with appropriate representatives. For instance, if a customer sends an SMS with the word 'PRODUCT DELIVERY' along with a dedicated short code, the concerned representative will instantly update the customer about their shipment's estimated time of arrival. This type of SMS alert can be integrated into the CRM system of the company.
Streamlined customer communication
People are on their phones all the time. And hence, 90% of text messages are read within the first 3 minutes of being received. Besides, interaction through SMS trumps that through email, with a 36% click-through rate (CTR) for SMS and only a 3.4% CTR for email. Using SMS services to send promotional offers and delivery notifications will thus ensure better and more streamlined communication between you and your customer.
Using SMS solutions, you can alert your customers regarding any changes in the delivery address or contact details. With the help of the 'Bulk SMS' feature offered by Octopush, freight companies can also send group messages to all their drivers with important updates regarding weather and traffic with just a few clicks.
Ensuring driver safety
SMS messages arrive almost instantly, but your road warriors can choose when to read those and reply when it's convenient, such as when he has safely pulled over or reached the destination. Additonationally, SMS messages do not require internet connectivity. This ensures that transport managers will receive your text even when they're off to a remote location.
Hassle-free experience
There's a reason why more than 50% of customers prefer SMS messages for customer support over phone calls. When critical information such as contact details, delivery address, and the estimated time of delivery is sent through SMS, it reduces the chance of human errors. Phone calls work, too, but then you'd have to jot down every information while your customer speaks, and needless to say, a slight hearing error can cause a huge mess. With SMS services, the entire process becomes way smoother and a lot less prone to error.
How are logistics businesses using SMS services?
SMS alerts and reminders can be invaluable for streamlined communication. Here's how logistics companies are using SMS messages to simplify the processes involved.
Palletways, one of the leading palletised freight networks of Europe, uses SMS messages to notify businesses and customers about a pallet's estimated time of arrival.
"Our members and customers have told us that this innovation will deliver even greater customer service excellence and that delivery time certainty will support business growth."Dave Walmsley, Former Managing Director, Palletways UK
10 best practices your logistics company can follow for SMS marketing
Logistics businesses can use SMS services for practically everything starting from purchase alerts to delivery reminders and purchase notifications. When done right, SMS solutions can strengthen your brand image, increase brand value, and enhance customer loyalty. Here, we've listed 10 best practices your logistics business can follow to make the most of SMS marketing.
1. Streamline Your Logistics
Send automated pick-up, delivery, and estimated time of arrival notifications to employees and customers. This will not only be beneficial to customers as they receive timely updates but also help you keep track of everything that's going on. Using the wide range of services offered by Octopush, automating your SMS messages will be a matter of a few clicks.
2. Track Your Orders
Use SMS services to track and alert your customers about order status and delivery schedules. With the help of SMS Pro offered by Octopush, you can start a tracking system via SMS. Thereby, you can remain alert on order statuses, track delivery hours, and update your customers about the same.
3. Track Your Fleet & Drivers
With the help of SMS, you can build an automation system with API and link that to your driver's GPS location. As such, your driver can instantly send an automated SMS along with the location coordinates in case of any breakdown, accident, last-minute emergency, etc.
Additionally, GPS supported telematics can provide complete and real-time knowledge of all fleet activities in one centralised web-based interface. This helps improve the safety, security, and efficiency of your fleet and drivers.
4. Enable machine-to-machine communication
Machine-to-machine (M2M) communication is often helpful in remote monitoring. For instance, a vending machine can send an automated SMS to the distributor's network about a refill when a particular product is running low in stock. M2M also plays an essential role in Supply Chain Management (SCM) and Warehouse Management System (WMS).
With the help of SMS API offered by Octopush, you can incorporate and automate SMS communication within your software to manage such alerts as well as initiate or confirm an action.
5. Remind your customers about invoice payments
You can create and send proactive SMS messages to remind customers about any outstanding bill. If it sounds like too much hassle, you can rely on Octopush to do it for you. With its 'Schedule Messages' feature, you can optimise your time and effort by scheduling your text messages in advance.
6. Communicate on the go
As mentioned earlier, SMS services do not require internet connectivity. As such, you can easily send SMS notifications and alerts if you need to make a last-minute change in your shipment or there's a sudden shift in your delivery time.
7. Build a better inventory management system
Give your customers a heads-up in case of stock-outs or inventory shortages. Side by side, send SMS alerts to employees and staff members quickly and efficiently if there is a delay in the order or a technical glitch.
To send out SMS messages to a large group of people, Octopush offers a 'Bulk SMS' feature that enables you to send your texts to hundreds of people with just a few clicks.
8. Engage in SMS marketing
Text messages can also be used for increasing brand awareness and promoting brand value to customers. Using SMS services, you should inform customers about promotional offers, sales, discounts, and new deals you have to offer. Keep your customers updated with your brand's developments.
Octopush introduces a number of SMS marketing features, using which you can initiate your campaign as well as monitor the overall performance and progress of your campaign.
9. Prepare rosters
As a logistics manager, you need to ensure organisational efficiency. SMS messaging can be a highly effective tool for delegating responsibilities and scheduling shifts. Prepare rosters via SMS services and send it out to all your employees. That way, each individual knows what they're supposed to do as well as where the others are involved.
10. Ask for feedback
If you think your work is done once a customer receives their shipment, you're far from the truth. You need to engage with your customers to show that you do care about them. Send them surveys and questionnaires asking them how you can improve your service. Using the 'SMS Reply' feature offered by Octopush, you can offer surveys via SMS to customers who recently used your service to know what they think.
Final words
The logistics industry is becoming increasingly complex with the number of things it has to integrate. Everything starting from transportation, warehousing, and inventory to packaging and disposal are interconnected. Hence, there needs to be a streamlined workflow with proper coordination. SMS service is an ideal medium to pick to ensure proper communication within each level. And a dedicated SMS marketing software ensures an efficient medium for promoting brand value by having active interactions with customers.
If you're willing to incorporate an all-in-one SMS solution into your logistics business, you can put your trust in Octopush and rest completely assured. With its wide range of features, you can not only increase customer engagement but also ensure better coordination among staff members. Without waiting up, create a free account right today and see the results for yourself!