In marketing, sms can be used in different ways. To create a close relationship with customers, to introduce new products and services, to convert prospects, to inform, and much more.
Today, we will mainly see what rich media sms can bring to a commercial campaign and to the customer relationship of a company.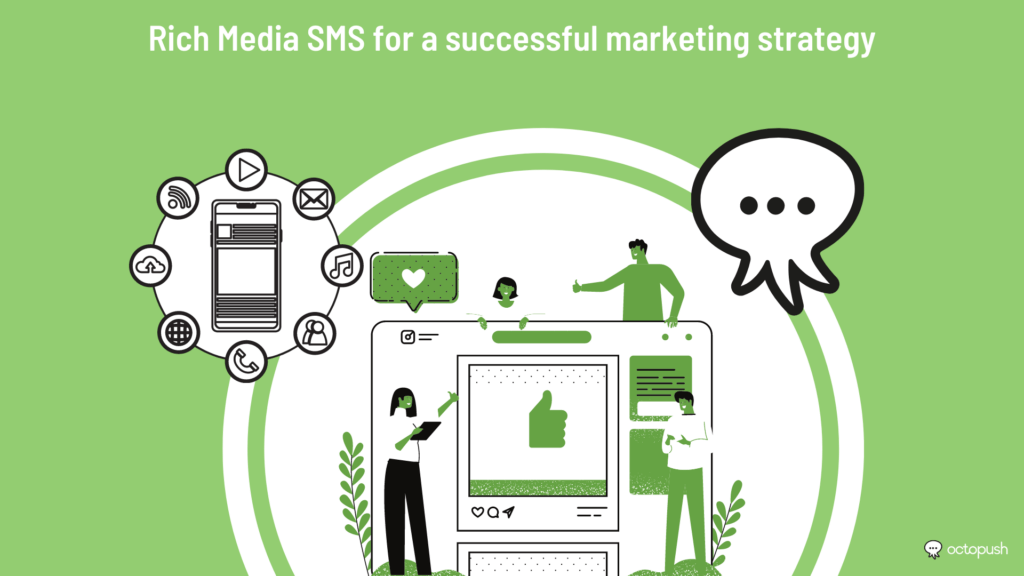 What is the RCS and what are its functionalities?
We owe the appearance of rich media SMS to the giant Google. For some time now, Google has had the ambition to create its own messaging service and this is how the concept of RCS came about. In fact, we can say that RCS is the Android version of Apple's iMessage.
By definition, rich sms is a new communication protocol inspired by the convenience of instant messaging. Some even associate RCS with a fusion between WhatsApp, Facebook Messenger and WeChat. Indeed, thanks to Rich SMS, it is possible to exchange messages without being connected to the internet, but not only. Since once connected to the internet, its users can afford :
Send multimedia content such as high quality photos and videos, but also audio messages.
Transfer files.
Chat in newsgroups.
Make video calls.
In short, using RCS means enjoying the benefits of instant messaging, email and SMS. This communication protocol is therefore a must for modern and efficient communication in a company. 
Rich Media SMS: Why opt for rich sms instead of classic sms?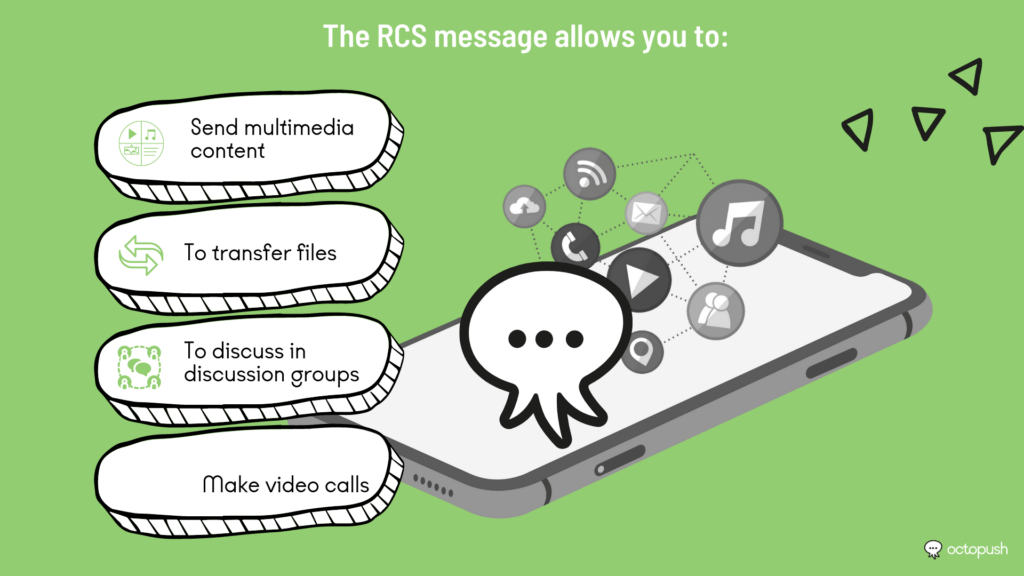 It is true that classic sms rarely disappoints in marketing. For years, text messaging has been the way for companies to communicate with their customers on a regular basis to build relationships. It is also sms marketing that has helped convert many prospects into customers and build customer loyalty. However, the modern world is constantly evolving and in order not to lose its market share, every company must keep up with the technology era. For example, if one of your competitors decides to use rich text messaging and you persist in using traditional text messaging, there is a good chance that they will steal your customers.
Without forgetting that classic sms, despite their efficiency, have their own limits. In particular, the minimum number of characters is 150, which is more and more demanding, and it is almost impossible to succeed in pushing your customers to action with so few characters.
In short, for the sake of your business and for your marketing strategy to continue to thrive, it is in your best interest to define and use rich media SMS.
Rich Media SMS: What are the benefits of RCS messaging?
The reason why so many companies are flocking to rich media SMS is mainly because of the many opportunities they hide.
The first thing to remember is that Rich Media SMS 2.0 is much more effective and efficient than simple SMS marketing. Thanks to the much more complete format of the RCS, the possibilities of success of a campaign are multiplied. The use of rich text messaging allows for a much more user-friendly and interactive approach with customers and prospects. With images, videos, short URLs and more in the message body, the customer experience is much better.
Not to mention that short URLs in combination with landing pages are a great way to get your third parties to take action. Do you want to push your customers to buy, to use a coupon, to subscribe or to fill out a questionnaire? With the right landing page, everything is possible. Note that at Octopush, you can create and customize as many landing pages as you want. For more information, don't hesitate to contact our customer service.
To make it short, thanks to the RCS message, you have more chances to catch the attention of your customers in order to direct them to the action targeted by your sms campaign. For example, you may be looking to place a promo code or QR code, provide access to a point of sale, organize a survey or a contest, and much more.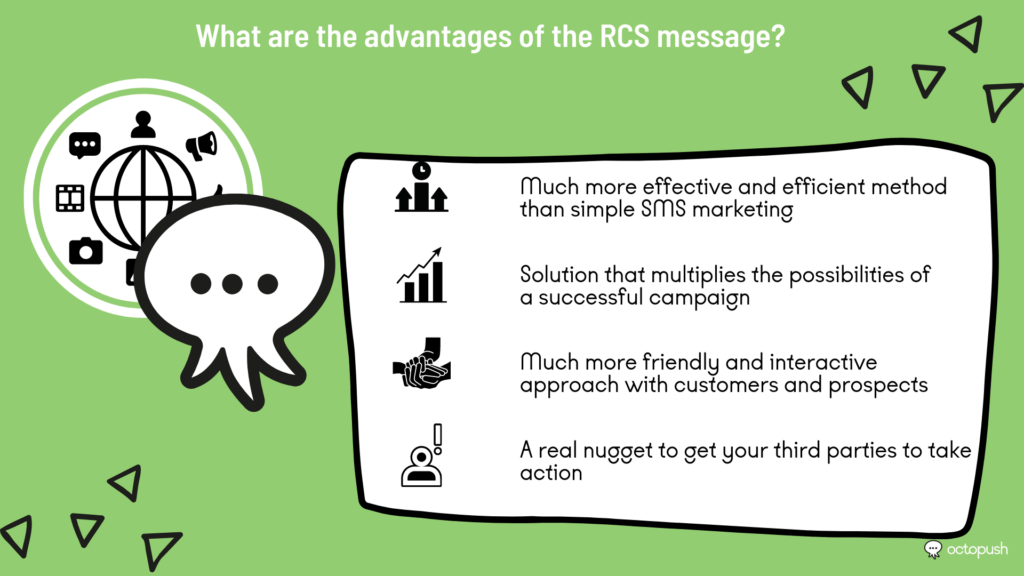 How does RCS messaging work in the enterprise with Octopush?
In the corporate world, the use of RCS messaging is quite different. Thanks to this new RCS communication protocol, a company's marketing evolves drastically. Starting with branding, rich media, interactivity and analytics.
By embracing RCS, your company has the opportunity to deliver a whole new interactive and branded mobile experience. All right in your customers' inboxes.