It goes without saying that to optimize the results of an SMS campaign, this landing page is of paramount importance. That's why its design must be meticulous and with respect to the smallest details.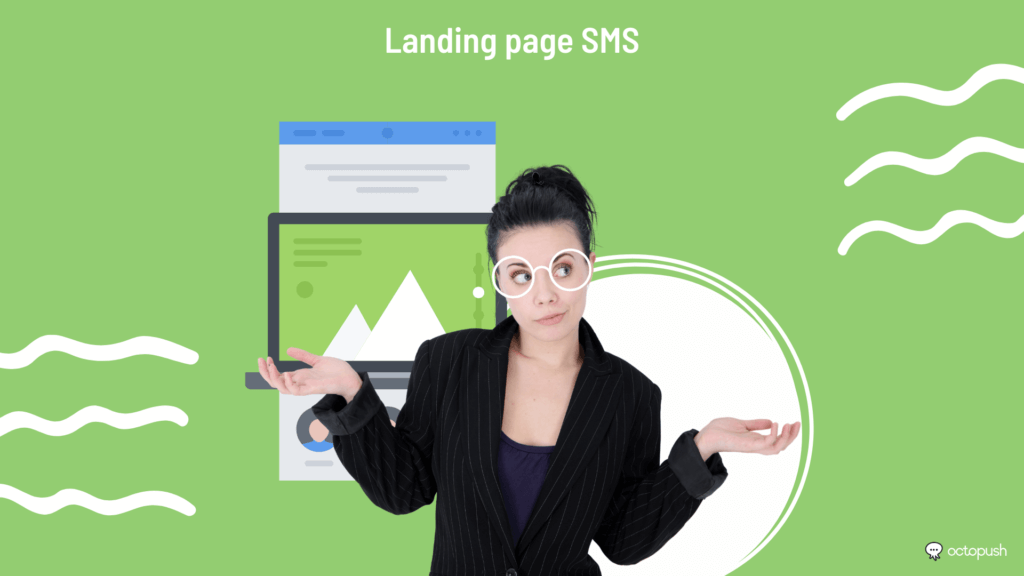 Why create a mobile landing page to improve your SMS campaigns?
For an SMS campaign to be successful, you need to make sure that its content is rich. All this, without forgetting that it is an SMS, a relatively short text. Fortunately, to enrich an SMS, link sharing is possible, this is called SMS 2.0.
Much more practical than its traditional version, the enriched SMS by definition, can contain links leading to landing pages. Pages that, thanks to their attractive and interesting content, have a much better chance of converting prospects than simple normal SMS. Provided, of course, that the landing page in question lives up to the expectations of the Internet users concerned. This is not always the case when the design of the page has been botched.
In this sense, it is in the interest of any company to create a landing page attractive to its prospects. Especially if it wants to succeed in achieving the objectives of the SMS campaign launched.
What is a good landing page?
A landing page that clearly pushes to action
First of all, you should not forget that the very purpose of a landing page is to push to action. This can be all sorts of actions such as: buying a product, calling the managers, registering or subscribing, leaving a review, downloading an application, etc. Upon arriving at your landing page, your prospect or customer should want to take action.
A landing page that offers unique value
As you may have guessed, your competitors are also using SMS campaigns. To stand out from them, you need to be able to redirect users to a page that showcases you. You and the services you offer.
The landing page of your rich SMS must therefore include the right message, the right visuals and the right information. Especially if you bet on it through large SMS campaigns. And you can't get this result by creating a landing page any old way.
A visually appealing page
To get the results you want, you don't just have to share the right information either. The look and feel of your landing page also matters a lot. It's important that you manage to offer a pleasant experience to your contacts with a good visual variety. But of course, in mobile format! Otherwise the whole concept of a landing page would be useless.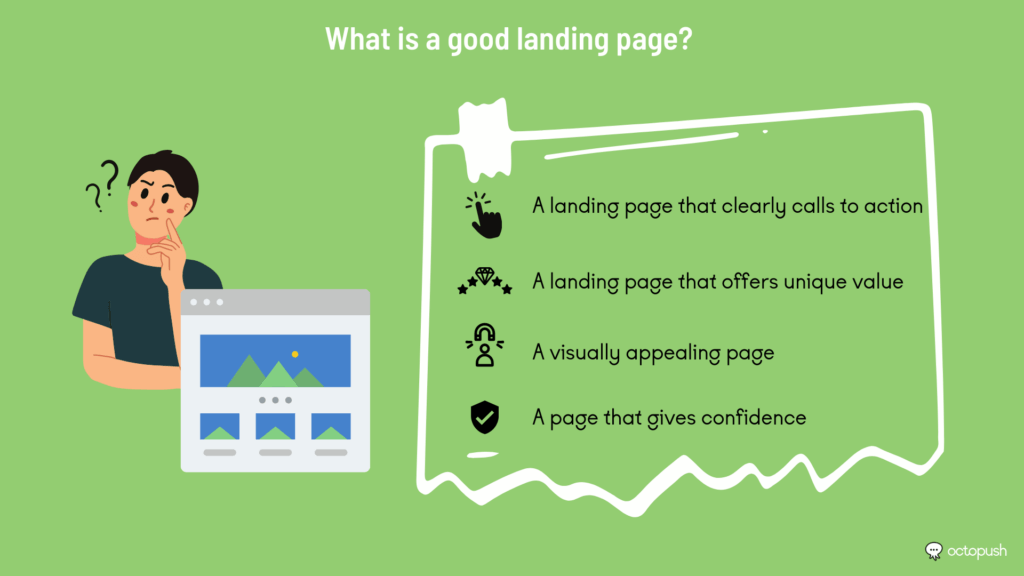 All this, without forgetting the identity of your company. That is, your brand image, your colors, etc.
A page that promises
When creating your landing page, you must also make sure to specify what your offer promises. Having a catchy title, a unique value proposition and good visuals is not enough. As your prospects and customers navigate your landing page, they need to learn more about your services and what you offer. Otherwise, it will be almost impossible for you to convert the users you have managed to attract so far.
A page that gives confidence
Finally, by browsing the landing page of your rich SMS, your prospects must be assured of the quality of your services. In other words, your landing page must give them confidence in you and what you offer. To do this, incorporating a few customer reviews should be more than enough. However, this action would require you to be able to set up your mobile page yourself. This is not always the case, except with Octopush.
Why call upon Octopush to build the landing page of your SMS campaigns?
Now you are probably wondering how to build the perfect landing page for your SMS campaigns. Well, at Octopush, you can take care of the design of your landing page yourself from A to Z.
By opting for our services, you can benefit from several exclusive advantages:
Create as many mobile landing pages as you want. There is no limit to the number of landing pages you can create.
Modify all your landing pages to perfect their construction and attract the most customers.
Have several varieties of templates and examples of landing pages thanks to our loyal supplier Unlayer
Benefit from an ergonomic platform on which you can simply drag and drop (no specific coding knowledge is required)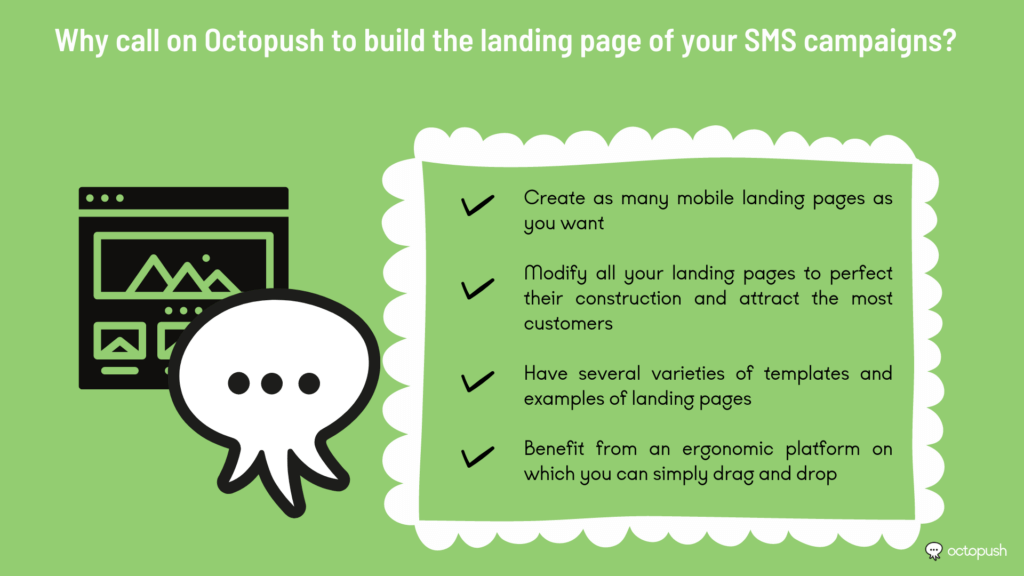 Have a customizable URL shortener to ensure that your rich SMS messages remain short.