Sending a text message via the Internet is a meticulous process. SMS is one of the simplest types of messages to write. By offering the best read rates, it becomes the most effective communication tool. If you decide to use it during a marketing campaign, you will be able to effectively promote your business. Nevertheless, for your marketing campaign to be a real success, it is important to respect certain rules. So, here are 3 steps through which you can prepare your text message.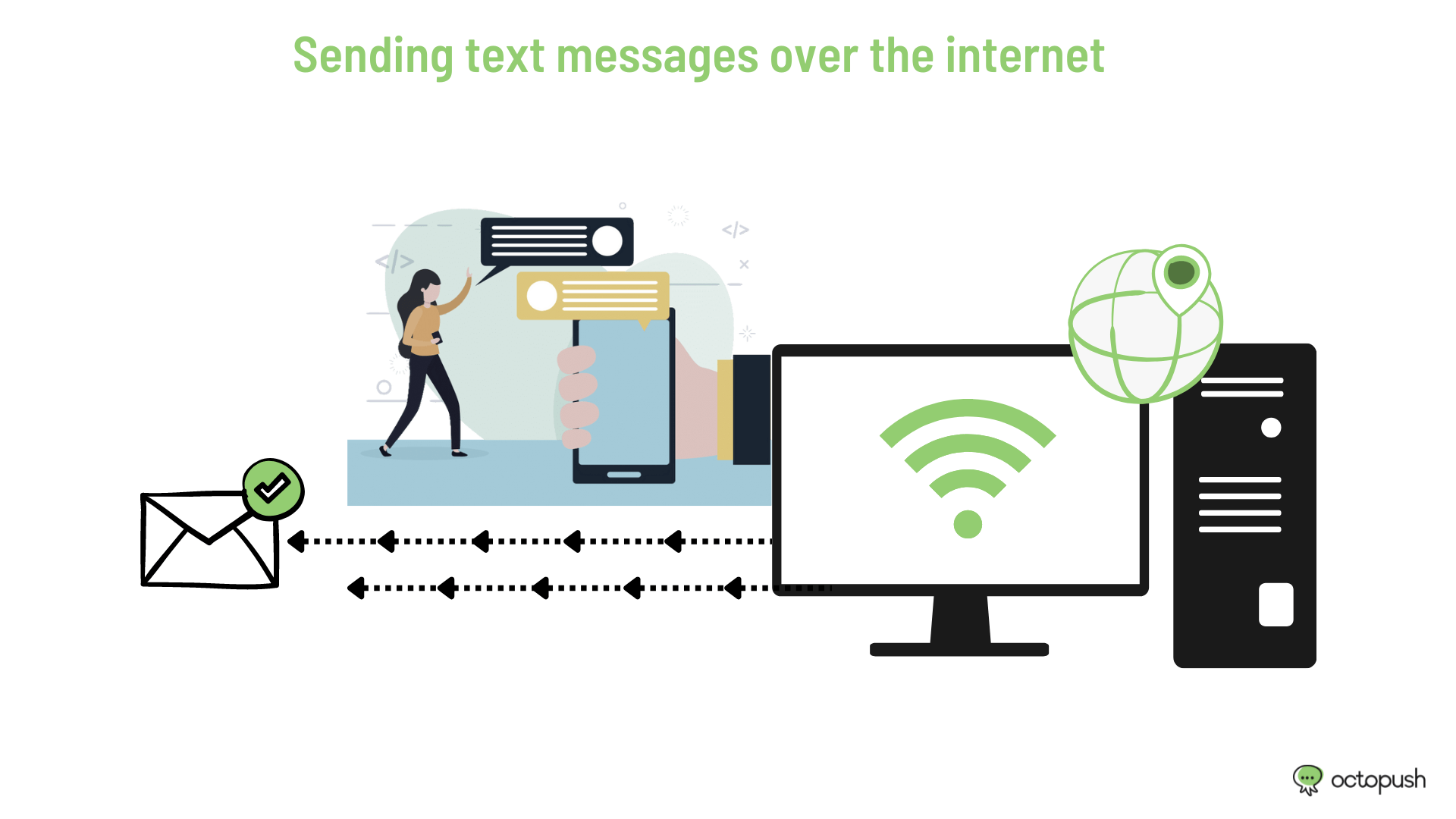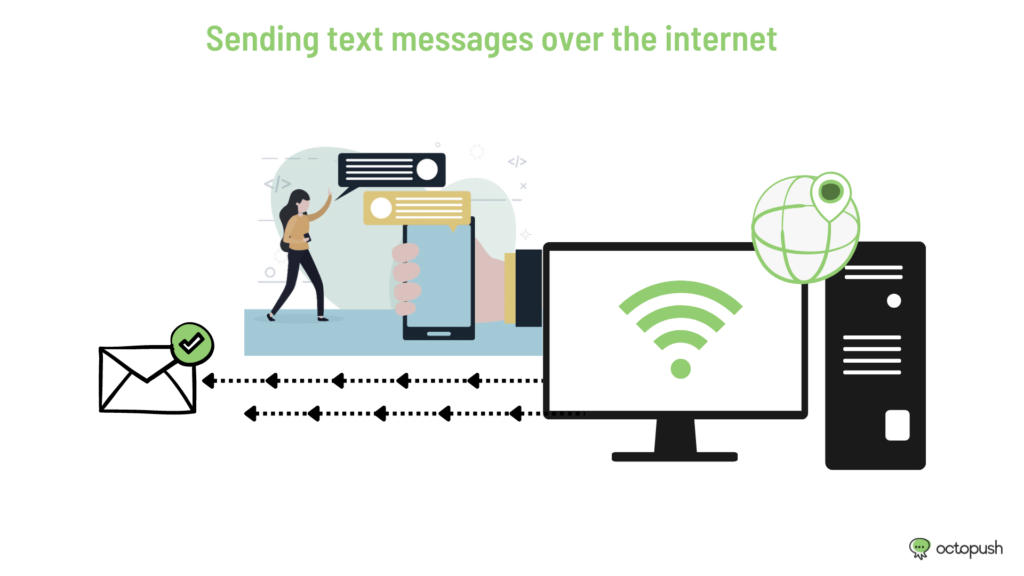 1- Determine the type of use: sending a professional message or a message between individuals?
For the success of an SMS campaign, the type of use is a fundamental element not to be neglected. Is your SMS professional or private? For that, you must know your target well. This will allow you to put in place all the information to be updated on it. You can also gather this information about your non-customer prospects.
But, to get this information, you have to be creative. For example, you can organize a contest. In order to participate, the customer will have to register by providing information about himself. This way, you can determine their profile and preferences.
To facilitate the collection, do not hesitate to install interactive terminals on the sales surface. This equipment will allow your customers to register with a few clicks. In the end, it is the customers who will do all the work of entering data. However, you can enrich this information by taking advantage of the presence of your new contacts. This way, your mass messages have a clear purpose and you can simply take action via an application or API from a computer to a cell phone.
2- Sending professional messages or text messages via the Internet: Choose specialized platforms / API
For the drafting of your mass message, you must favor the use of specialized platforms in sms. These platforms ensure a good sending of text messages by Internet.
From the information gathered by the specialized sites, you can carry out your operation and pursue your objective. For example, you will be able to invite your contacts to a commercial animation, the arrival of a new product, a private sale or a promotional operation. Your customers will certainly be satisfied!
Moreover, you can direct the mass message service using an sms API or an application. It allows you to automate your sms sending via a computer. Thanks to it, you can send sms for all your services on the cell phone of your contacts.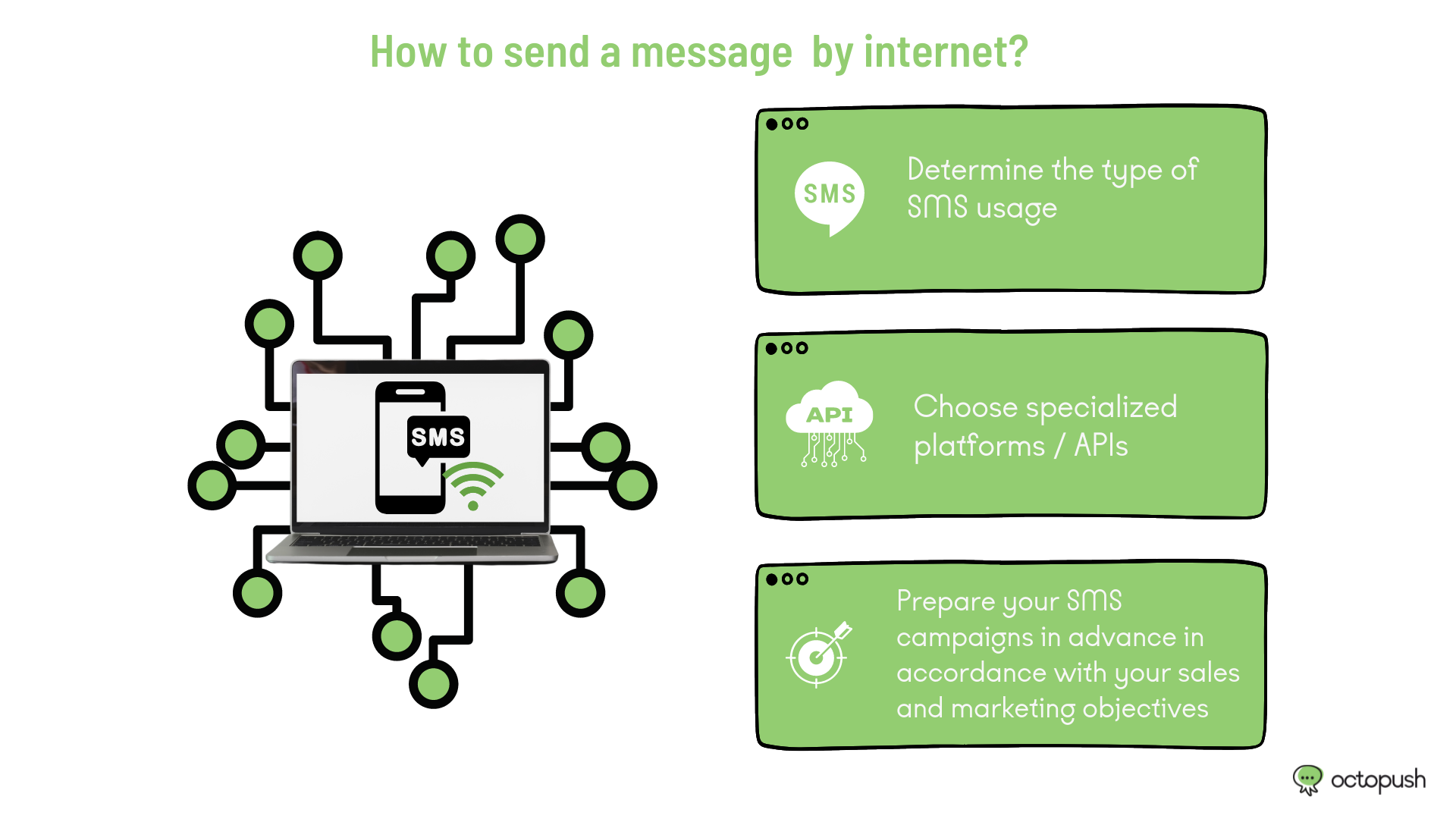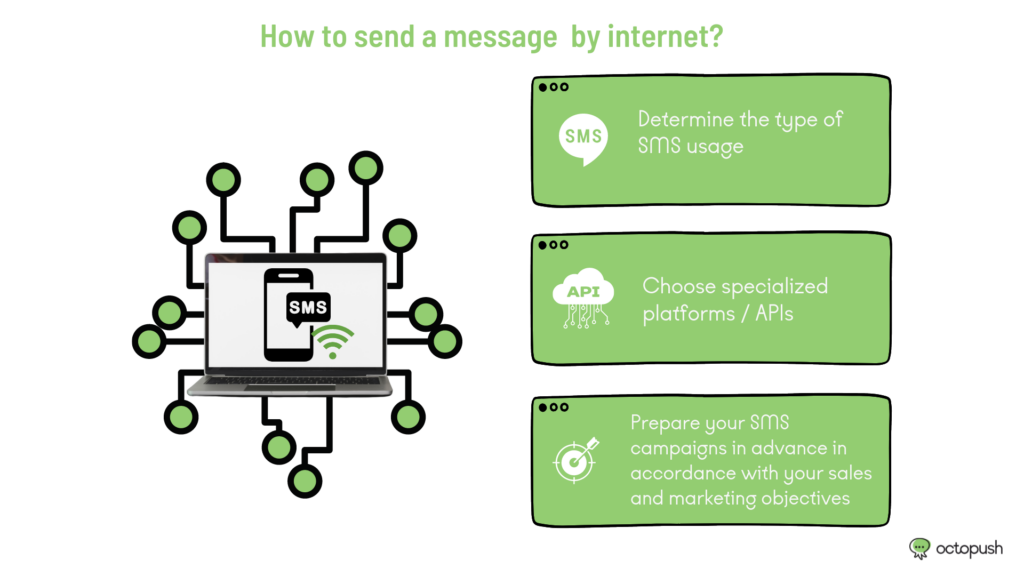 3- Prepare your SMS campaigns in advance in accordance with your commercial and marketing objectives
The sending of mass sms message campaigns have an objective: the mobilization of a large number of customers via a simple computer. For this, you must prepare them in a way that meets expectations. So, focus your attention on sending SMS. It must be short, realistic and clear. Remember that an SMS is a text that must be less than 160 characters, including spaces. It must not exceed this limit, otherwise it will be truncated. The result? Customers won't want to read it. Also, remember to include all the elements that could attract customers to your services (links, promotional offers…).
Although the sending of mass SMS campaigns on cell phones are recognized for their great effectiveness, it is very important to respect these criteria for a better reception on mobile and a success of your marketing. In addition, you must be very rigorous and demand quality in the writing of your text message. Thus, you will obtain excellent results with your products and services.