Sending a message to a cell phone via the Internet is a practical solution for SMS campaigns. "Short message text service". As its name indicates, SMS allows anyone to reach a contact by mobile. It is a good tool for marketing professionals. Today, many companies use this strategy to boost their sales and increase the number of customers. At present, SMS has become commonplace. It organizes campaigns and promotes relationships with customers. But, how to send a message on your cell phone? Are there any Internet solutions?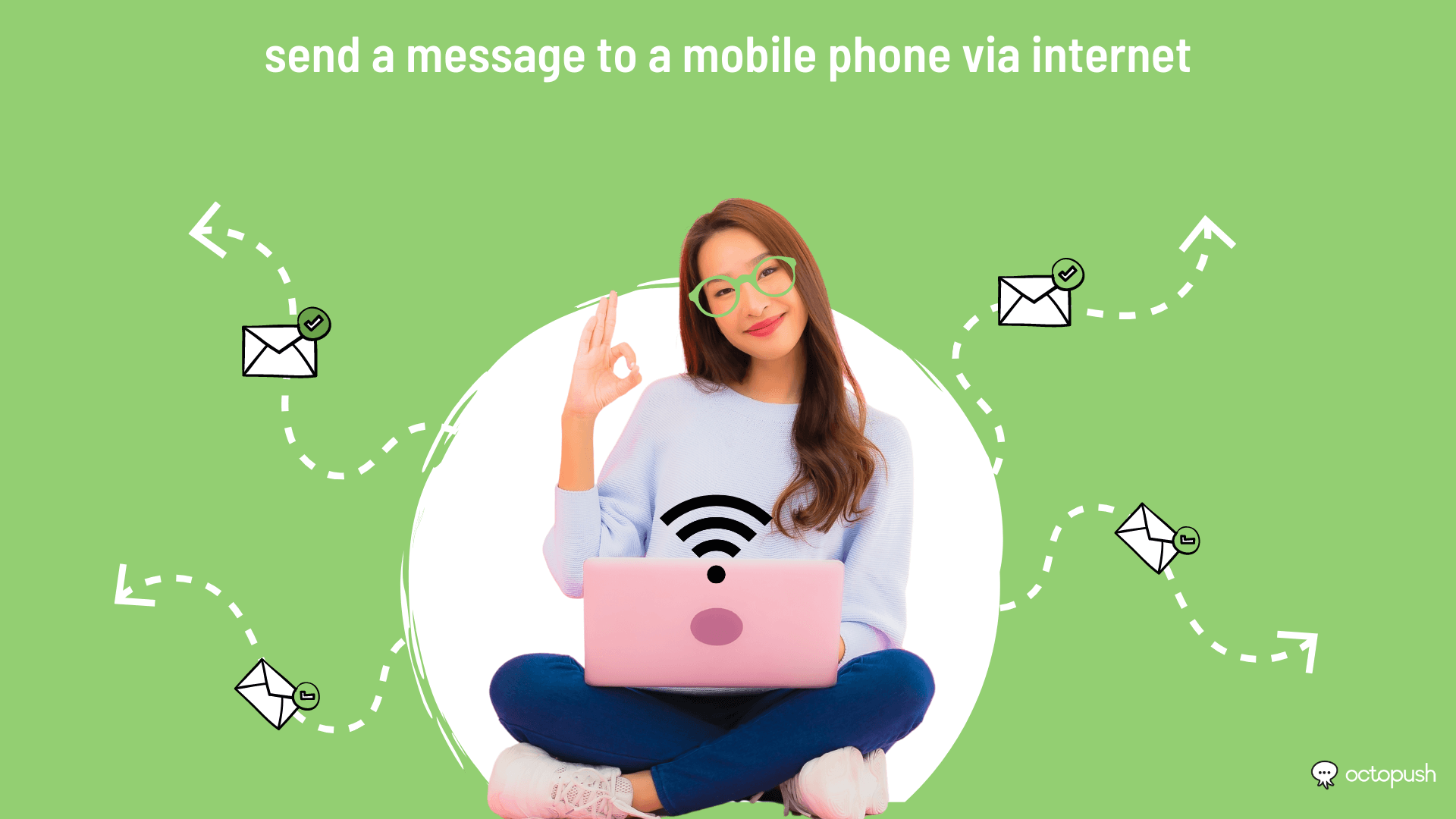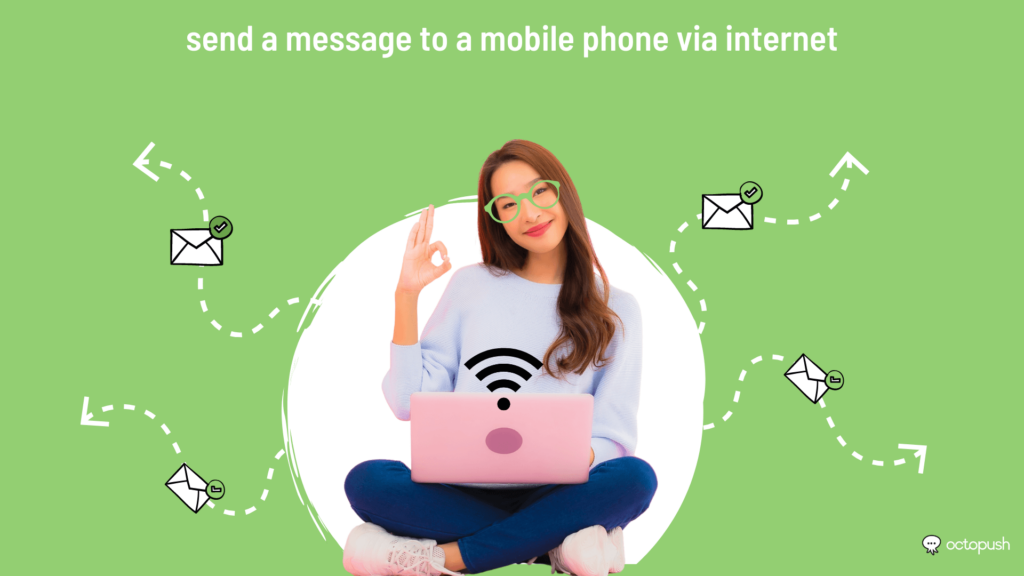 A practical solution to optimize the parameters of your campaigns
Today, sending messages on a cell phone via the Internet is the most adequate solution to boost your sales. Indeed, it is practical for all marketing or communication departments. By using the appropriate methods, you can send messages on cell phones in complete security.
Thanks to this new communication channel, you improve your sales continuously through simple messages with the right parameters. Better yet, you attract more customers (or prospects) to your business. The more the recipient receives your SMS, the more they will be able to participate in the growth of your online and physical economy.
Online solutions for sending messages to cell phones
Do you want to launch SMS marketing or mass SMS campaigns? It is advisable to switch to the solutions available online. Among these, the sms message software is the most convenient.
It is simply a method through which you can send commercial or promotional messages. The sms software (like Octopush) simplifies daily life and is easy to use. With them, you can send sms from your computer within your company.
From your workstation, sending text messages to cell phones has never been so easy for you and your recipient. Better yet, your communication will be more responsive and instantaneous. You will be able to exchange with your contacts in all serenity. They will read your messages more easily, and you will have no trouble determining their needs.
You should also know that users of this solution can change the settings according to their preferences. For example, you can change the time settings so that the recipient will quickly find a notification on their screen (or in their device). You can schedule the delivery of your campaigns, personalize your text messages, receive acknowledgements of receipt and track the sending of text messages via computer.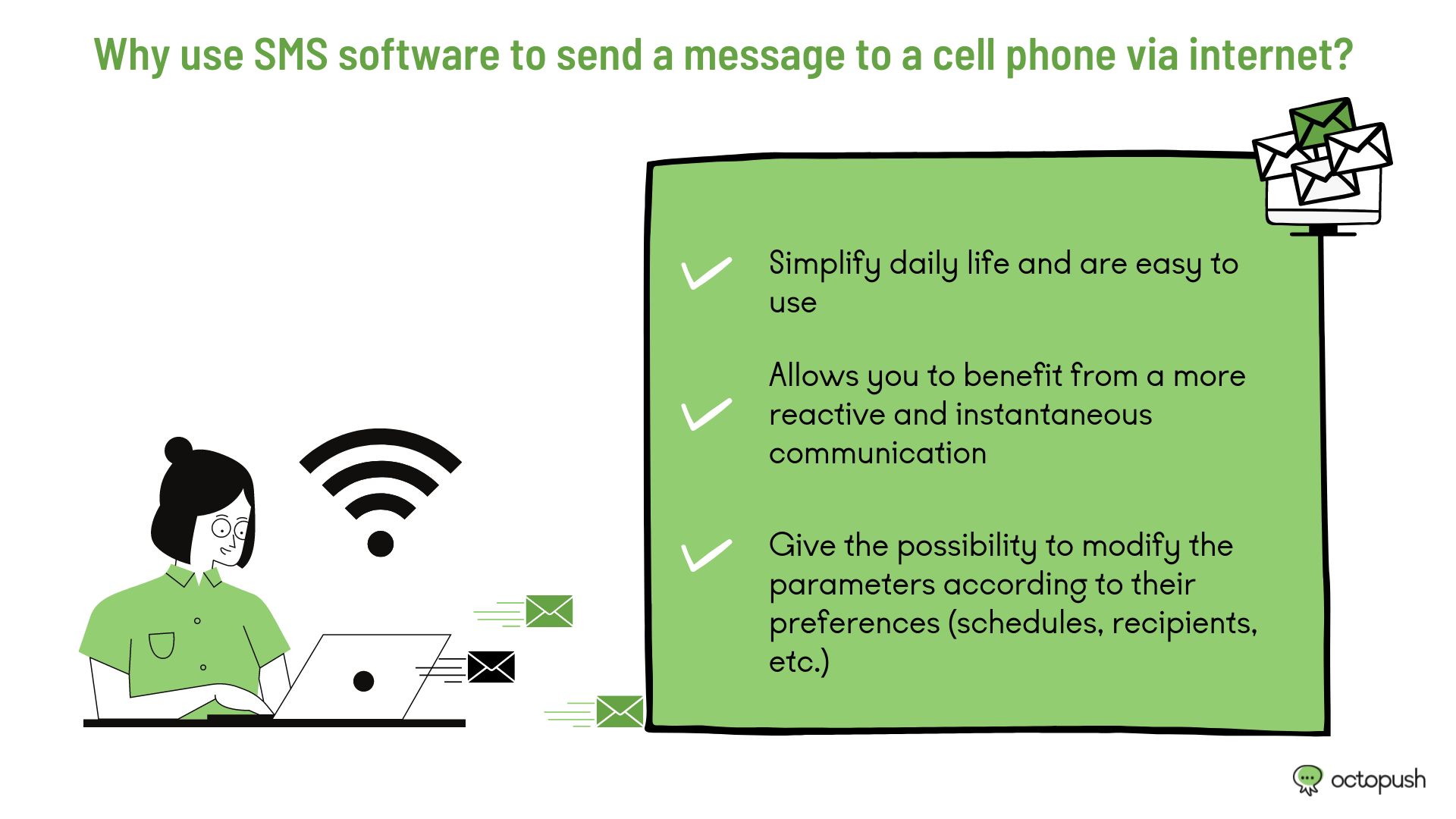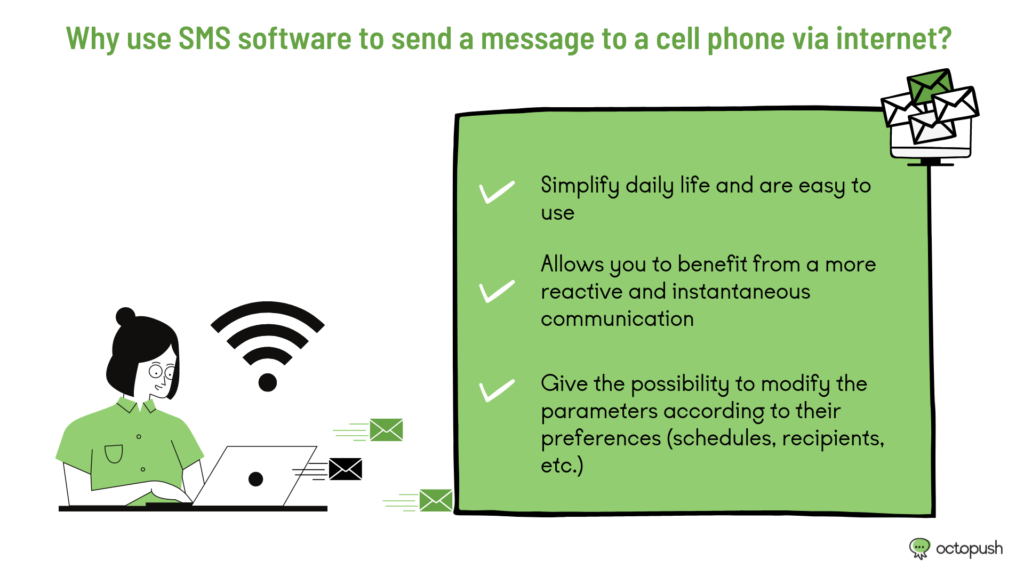 Use a platform to send a message to a cell phone via internet
To send a message to a cell phone via the internet, there are some platforms that could be useful. These are professional platforms available on the Internet. They offer you extensive services to make effective SMS. All the targets will be satisfied after reading your message. In fact, it is a safe and secure way of communication!
Some platforms, like Octopush, offer you a personal, free and very ergonomic interface on your computer. Thanks to it, you can carry out campaigns in full autonomy while recording all the information concerning your contacts. Moreover, you have the possibility to personalize the texts of your sms. For an SMS marketing campaign, you can integrate a URL link, products or services.
Note that these solutions are different from conventional methods. By using them, you optimize your sms sending. In a few clicks, your SMS will be ready and you can send it to all your contacts on your device.