The sending of SMS pro is a practice that provides many opportunities. Today, many companies develop their marketing activities by using good communication methods. Flyers, posters, e-mail, social networks… So many methods that have proven themselves over the years. But, the professional sms campaign is the most adapted solution to ensure a good quality to the services offered by a company. It is an excellent way to generate traffic in a point of sale and acquire new customers. But, how to send a professional marketing sms performing ?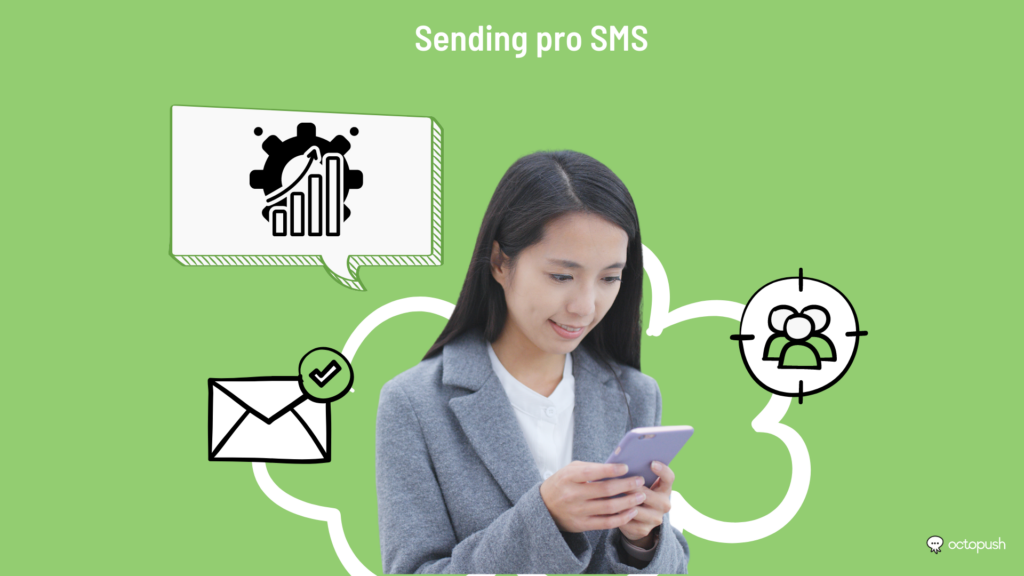 Maintain a unique relationship with your prospects and customers via sms sending
With an estimated read rate of more than 97% and a return rate of more than 15%, the professional sms has demonstrated several times that it has a privileged place within a company. It is part of the communication strategies having a strong return in company and allowing to control the budget of a communication. But that's not all. The professional sms gives you the possibility to maintain better relations with each customer.
Indeed, the sending of sms pro allows you to create a connection between your customers and you in each marketing campaign. The advantage? You improve and reinforce your marketing image. Thus, your customers will immediately know that they are part of your priorities. Better still, since the professional sms is short and simple, it is well received by customers, because it does not provide superfluous information.
In addition, you can use the professional sms to respond to the requests and needs of your customers. In this way, you will get good returns from your campaigns. In some cases, it will be possible to turn each customer into a real ambassador, ready to defend your cause.
Automate your pro sms sending via a mass sms marketing platform
Did you know that? Automating your sms pro mailings allows you to satisfy more customers. If you are tired of sending individual sms messages every time you need to share information, then you need to seize this opportunity. In this fast-paced world, the more you automate your messages, the more chances you have to focus on other tasks.
Of course, sending automated pro-sms is an unstoppable way to save more time. Do you realize that? You have the ability to send messages, to thousands or even millions of people, with a few clicks. It's simply fabulous! However, such an action can't be done on a whim. It is more judicious to use a platform of sending mass sms messages.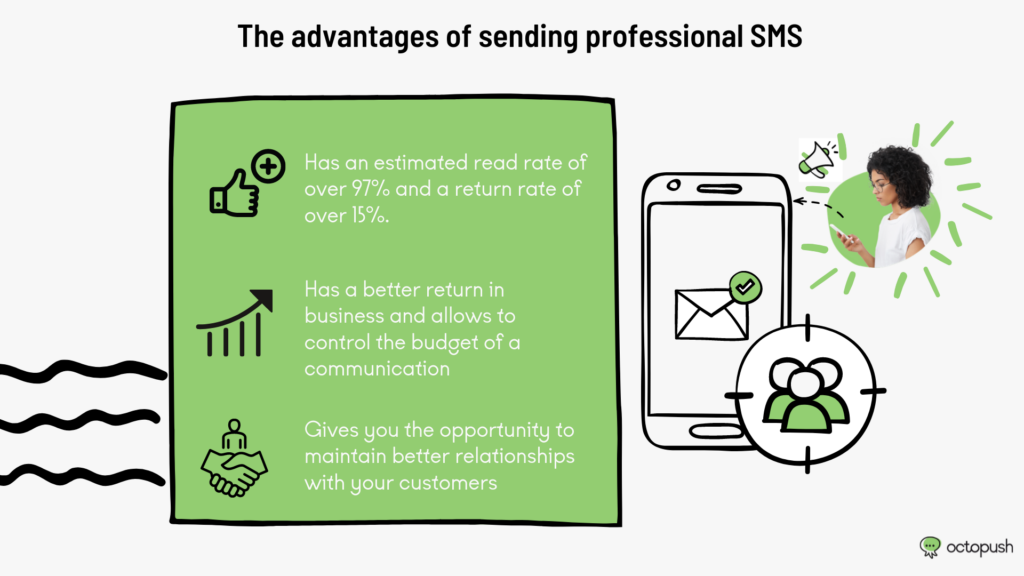 Nowadays, you have at your disposal dedicated campaign sending platforms including Octopush which is among the best bulk sms platforms. With it, you can send professional sms automatically and enjoy an incredible return on investment. By using Octopush, you are one step ahead of your competitors by using the best solution on the market, offering the best service at the best price!
How to proceed to send an efficient professional sms via campaigns?
Nothing very complicated! Start by targeting your audience sensitive to your offer. You can use your database to determine the main recipients of your SMS communication campaign. Then, prepare the ground. Here, it is essential to know the needs of each customer. To do this, take into account their opinions, impressions and criticisms. Finally, write your message!
This is the last part. You must write a short and easy to read text. Don't hesitate to include elements likely to attract the customer (URL, product promotions, special offers, etc.). Now you're ready to deliver a quality message!
Discover now our platform with our software offer for all prices!