The sms message server is both a software and a hardware solution developed and used by many sms platforms around the world. It will be useful whenever you want to coordinate a large number of people for any purpose. It offers several methods to guarantee a good return to all the messages to be sent. For any marketing entrepreneur, this new SMS strategy is very beneficial. If this is the case, is it possible to create an sms message server to enjoy its benefits?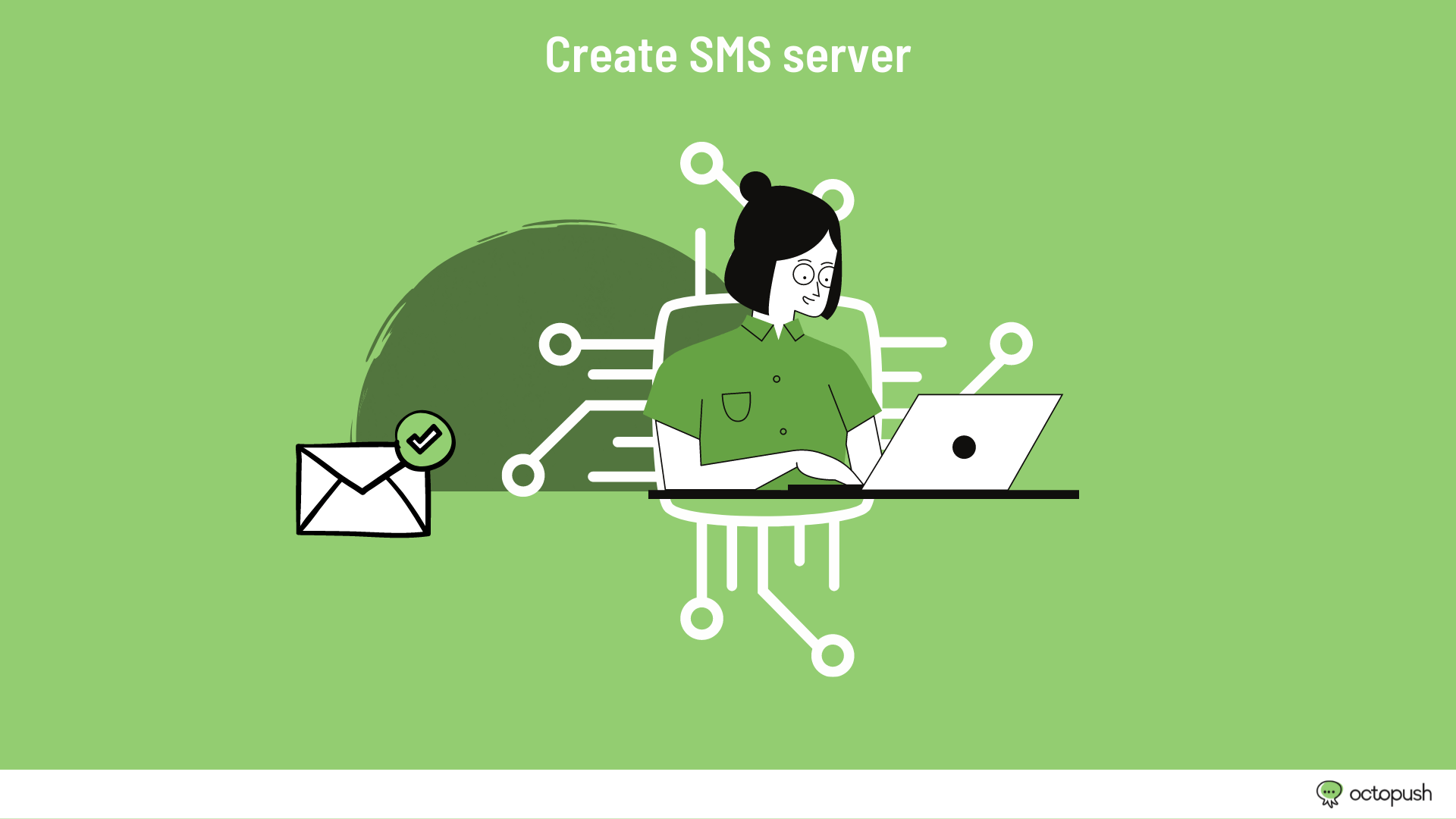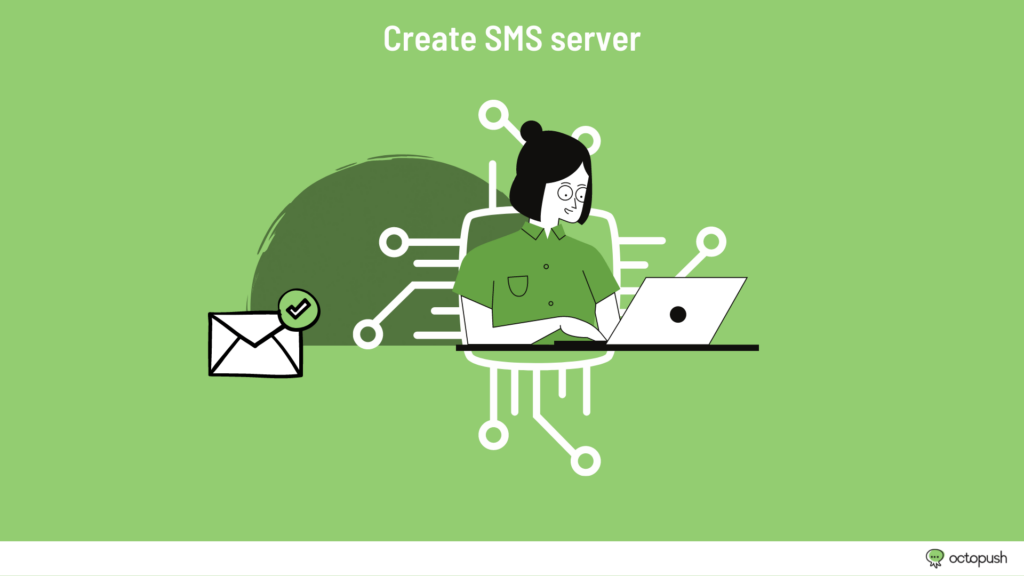 Web communication service: is it a good idea?
It is possible to create an SMS server, and it is a great idea! Instead of using a server offered by another platform, you can create it to enjoy a wide range of services. The creation and installation of the sms server will not take much time. Moreover, when you create a server, you are opting for big changes in your business.
For example, by creating your own message server, you will be able to send your messages, in record time. How does it work? Indeed, the data of the cell phone of your recipients are transmitted to your sending server and you will be able to send all your sms. Thus, the sending server memorizes all the information necessary to send the sms. Whatever the type of sms you want to send on the web (transactional or promotional), you will only have to set up the message server so that all the ingredients are gathered for a quality sending.
Nevertheless, this task is complicated by the complexity of the installation, but also by the maintenance. In these cases, you will need to hire someone who is a specialist in the field. In most cases, we still advise you to use a platform specialized in internet SMS service.
Why use a web server to send professional bulk SMS via an API gateway?
If you are planning to evolve your marketing strategy, creating an SMS sending server is crucial. Today, the sms server is one of the most effective methods of advertising and marketing. It allows business promoters to quickly reach their audience and customers outside the traditional internet channels. You will be able to receive responses from them, within minutes.
Best of all, the sms sending server gives you the ability to connect your software directly (using an SMS API gateway) while automating your sms sending via web data that the API gateway service provides. This professional tool also allows you to customize, segment, schedule, analyze and track all your sms marketing campaigns.
With the sms server, you learn to secure all sms sending via http service. By using it, you will be in compliance with the law and the rules set on the data of sms sending via the web whether it is via a platform or an API gateway.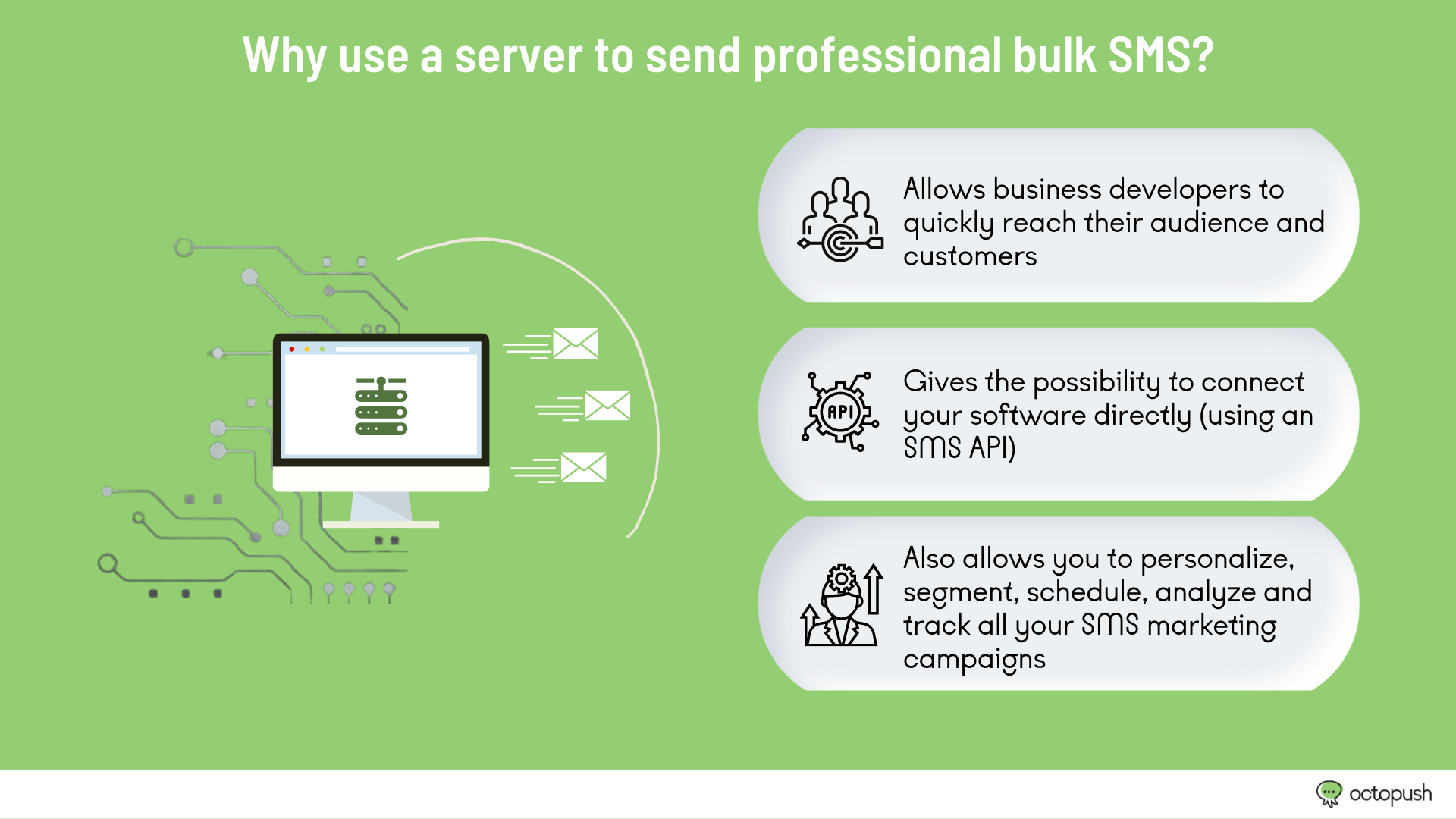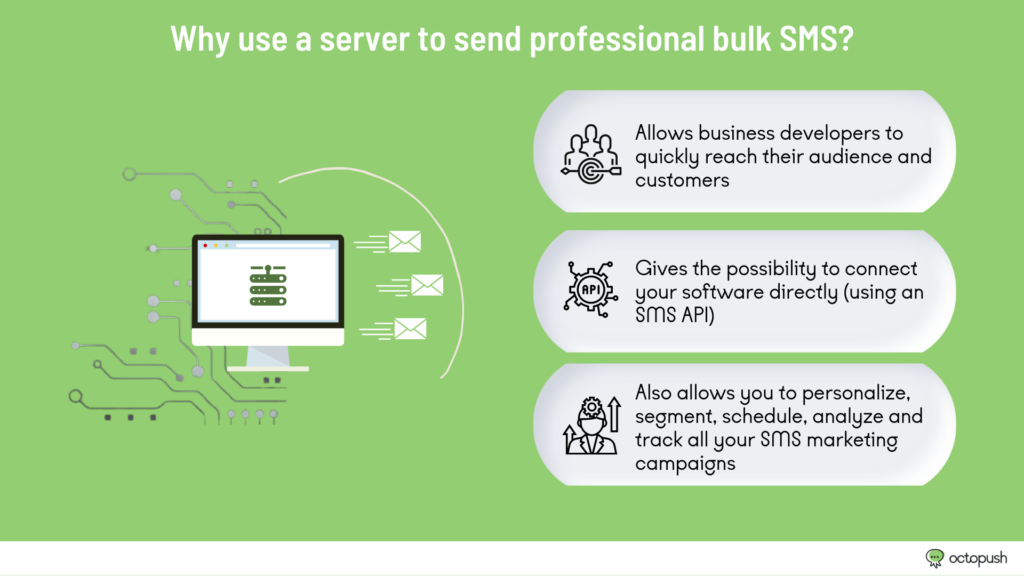 The use of an SMS data server via internet platform for service companies
Using an SMS server via a platform or software is in most cases a better idea. It allows you to simply control your costs while focusing on your marketing campaigns and all this thanks to software.
Thus you do not need to have a technical server mastery since it is the job of the platform to offer you a turnkey solution in the realization of your SMS campaigns. All you have to do is focus on the message and the data to be transmitted, at the right time and to the right people.
Let Octopush, the best internet SMS platform on the market, tempt you! Discover our offer and our customer solutions with multiple features adapted to all companies!