The marketing sms is a great communication lever, especially since it is possible to send an SMS message from a PC. Currently, this strategy allows to stimulate sales while optimizing the customer relationship. To trigger purchases as quickly as possible, there is nothing better than this type of SMS. That's why a new solution has been thought to allow companies to pass their message. What are its advantages? Can it be integrated into a communication strategy?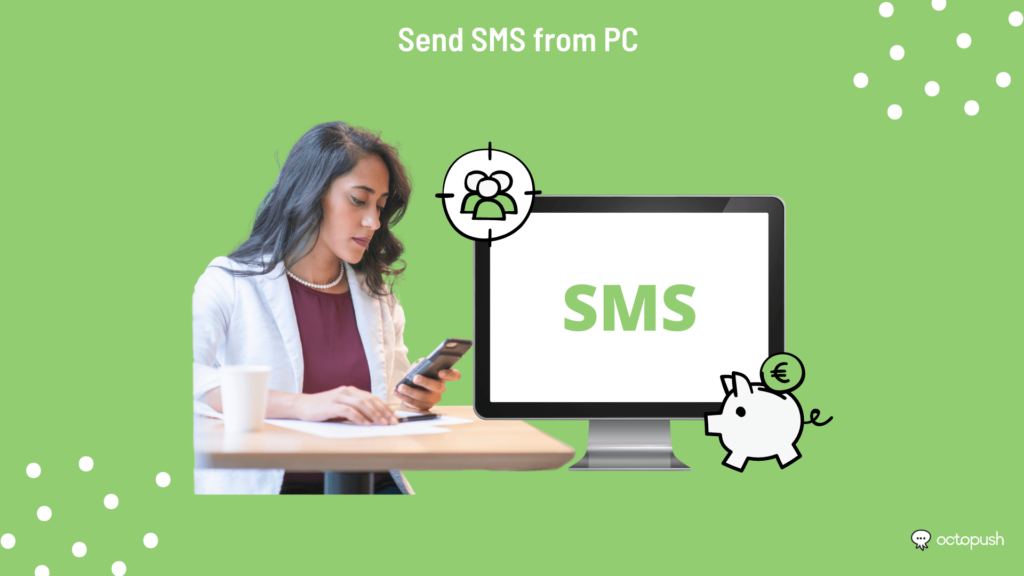 Send a professional SMS from your PC or an application
Send SMS from your PC or computer? Nothing could be easier! The only thing to do is to install the appropriate software. Of course, this is done quickly and does not require any special technical skills. Why should you do this? If your message is concise and clear, you will be able to write it in no time. And, it will be ready to be sent to all your recipients on the network. Fast, isn't it? Plus, you can take advantage of the benefits this new strategy offers you.
Optimize read and recall rates
To boost sales, it is important to choose an effective channel. SMS is the only way to reach a large audience. Its read rate is unbeatable.
Increase sales via simple messages
Sending sms messages from a PC or a cell phone can boost sales. This is particularly effective during sales or promotional periods. In your sms, you just have to remember the content of a basket, and that's it! Your target will know the prices of the products. Thus, there will be much more traffic on the services.
Easily manage the recipients of each professional message
Another advantage of sending sms from a PC is the simplified management of your mailing lists. Thanks to the presence of sms platforms on your PC such as Octopush, you can add and organize your recipients. Customers, prospects, specific segments… You know almost all the categories of your lists as a professional.
Incorporate sending a mass SMS message from a computer
The laptop is capable of automating sms. The advantage? You save precious time. Even better, you have the possibility of incorporating bulk SMS from a computer. To do this, you will need to use a software or sms application. In this way, you will be able to launch sms message campaigns via application or others to obtain a large number of audiences via the cell phone channel.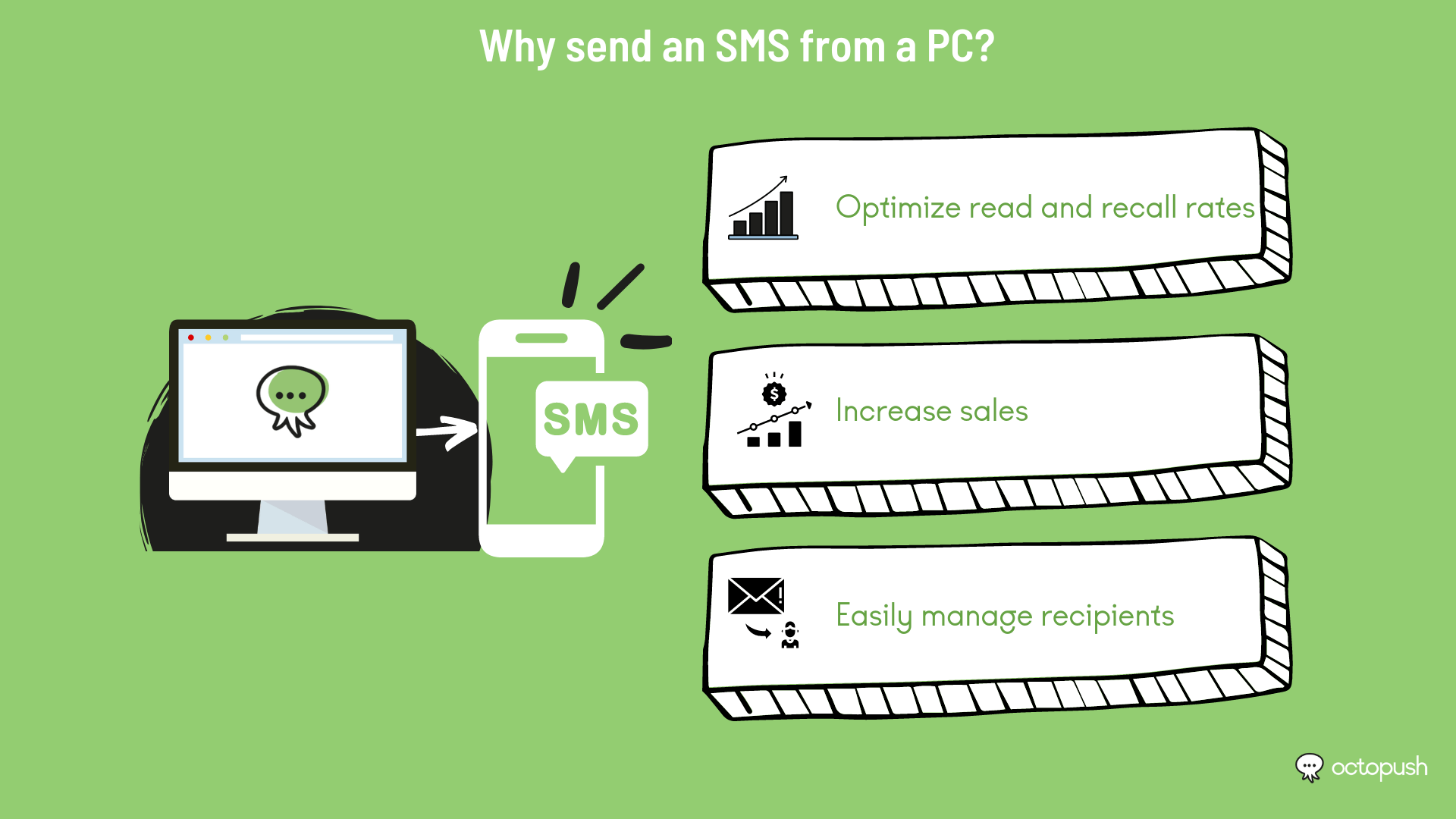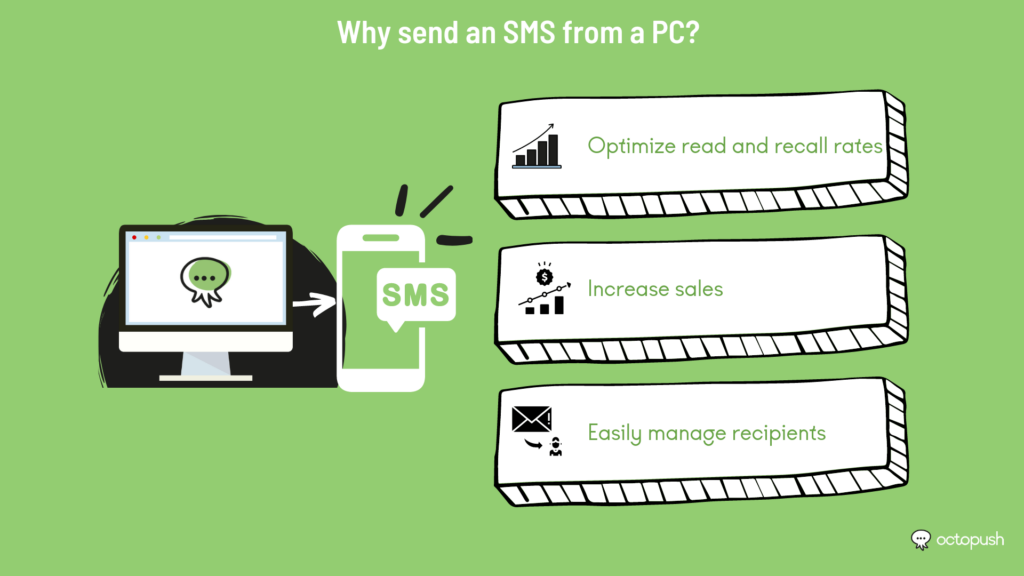 But, in order to take advantage of this, you need to respect some rules. For example, it is important to ask for the customer's consent before sending text messages from his computer. To do this, you must create a registration form so that the customer can accept or decline the invitation.
In addition, you must offer the possibility to unsubscribe from the mailing list. Obviously, you will have to respect the days and hours of broadcasting sms messages on cell phones. As for the professional sender (your company), it must be clearly identified so that the sms complies with the legislation.
Send your text messages without a cell phone thanks to the Octopush application platform
Octopush is the sms platform par excellence for companies that want to boost their strategy via a single service. With it, you can send messages from your phone or your PC. Thanks to its services, it also helps you build a reliable database, manage customers and secure your data all in one service. No spam or scams! You secure your network, you gain satisfied prospects and visibility.
Send your campaign by presenting your offer or your services now via a single professional message.