Sending and receiving messages via the internet is becoming increasingly popular. Today, sending mobile sms via the internet has become a particularly favorable and relevant method. It is one of the fastest, most convenient and effective ways to communicate. By responding to the needs of business professionals, sending messages via the Internet allows you to optimize all the strategies put in place to make a mass campaign. Do you want to build customer loyalty and make your communication attractive? Stay focused on the use of sms by the internet.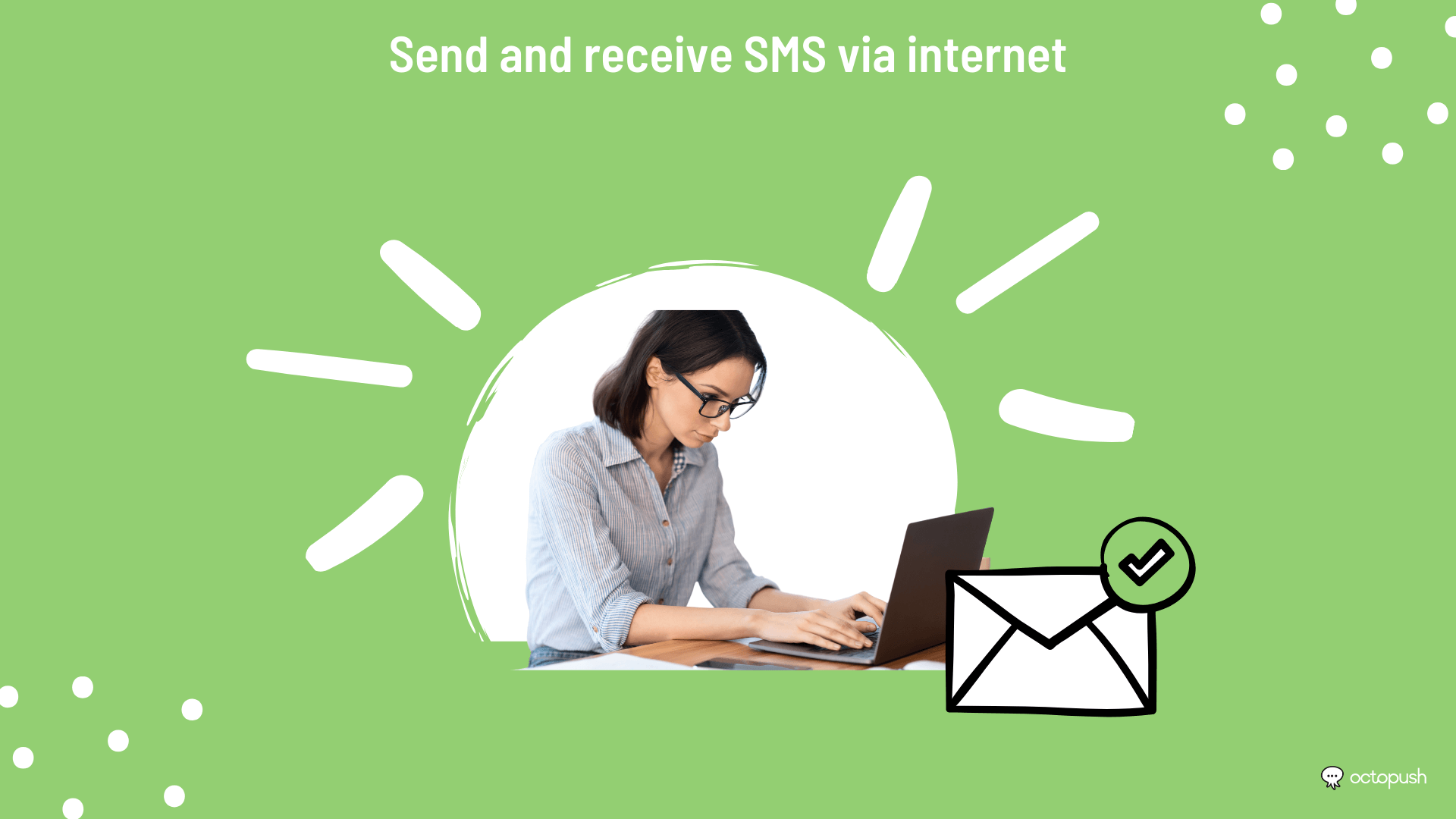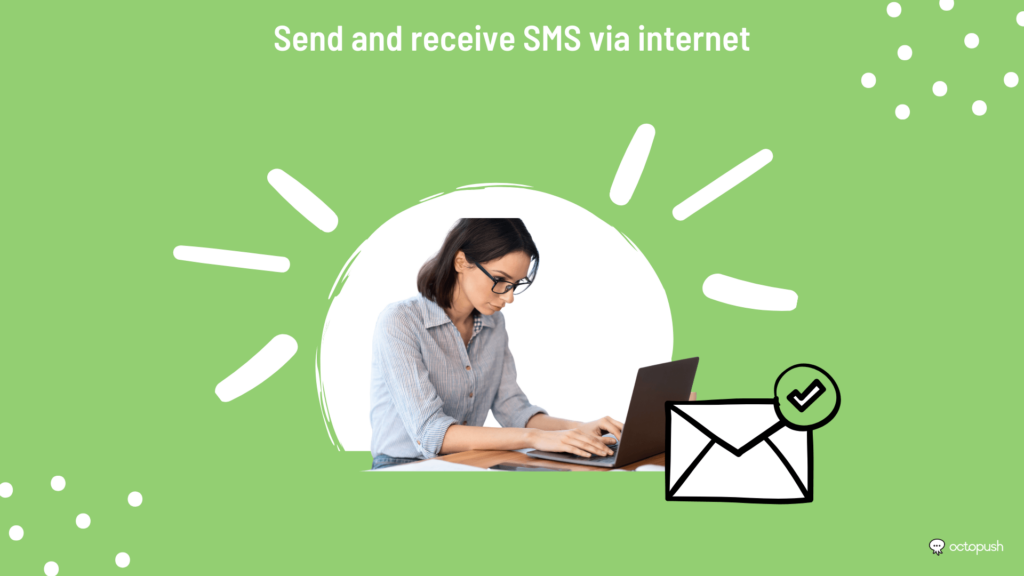 Make your marketing interactive with mobile SMS
To make your communication attractive, you have to start by sending the text via computer at an ideal time of the day. This way, you won't disturb your customers. Remember that sending sms at late hours will not be well perceived by the recipients. They do not appreciate being disturbed in their sleep or on holidays.
Therefore, it is necessary to send your messages between 12 and 14 hours or at the end of the day. At these times, your prospects will have time to be interested in your offer or service. But, avoid sending messages at a too regular frequency. The objective is to send and receive sms by internet in a way that satisfies your prospects. It is useless to harass them. Provide them with a benefit or useful information online.
Sending and receiving text messages over the Internet: which online solution or application to choose?
Nowadays, consumers are constantly exposed to a huge amount of advertising. It is therefore necessary to create a difference between them and you. This will help you to differentiate yourself from your competitors. For this, there are many offers available to ensure better results for your mobile text message campaigns. For example, you can opt for specialized sms sending sites such as Octopush. This is the best online solution or application that you will choose. What is the advantage?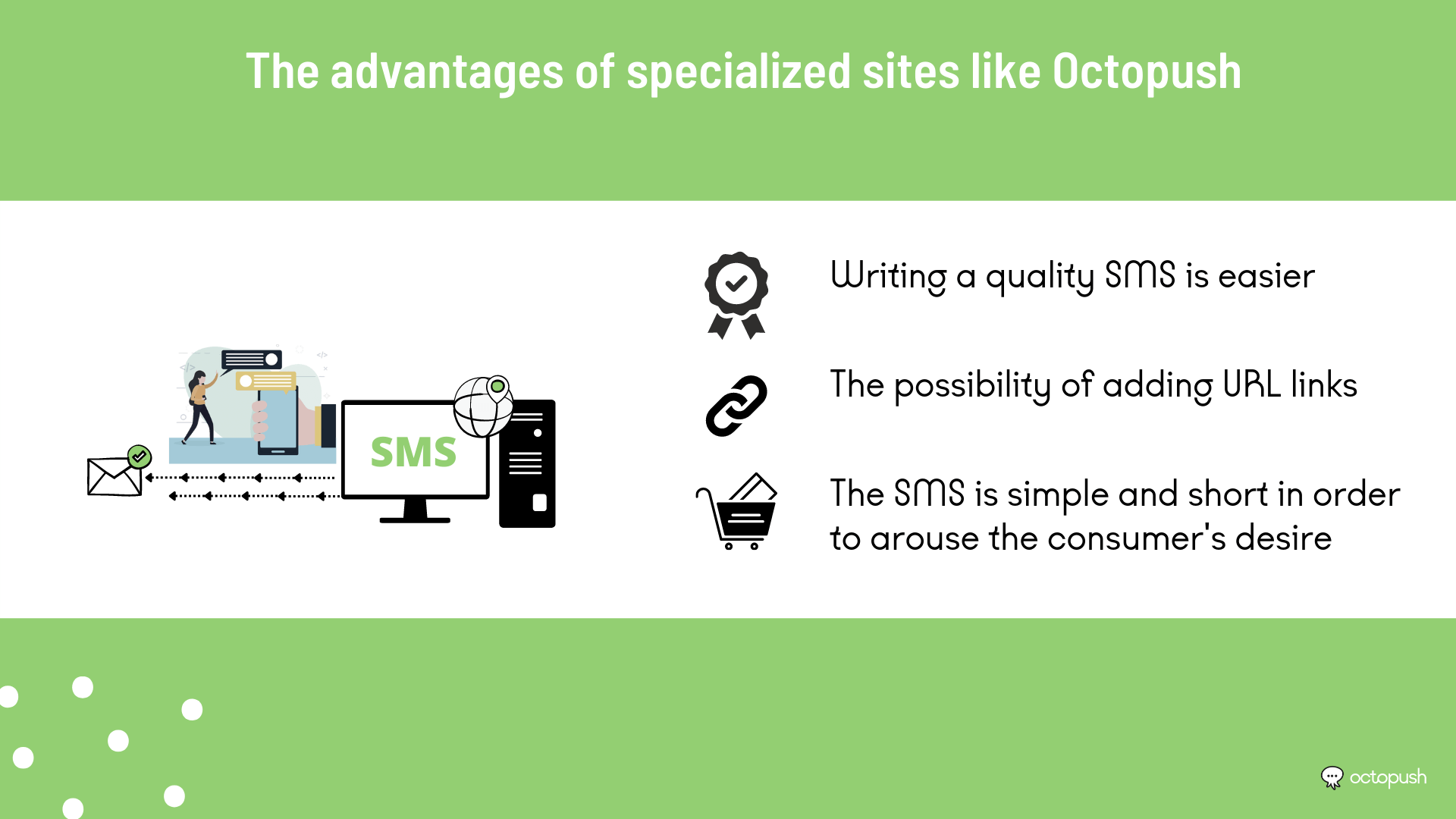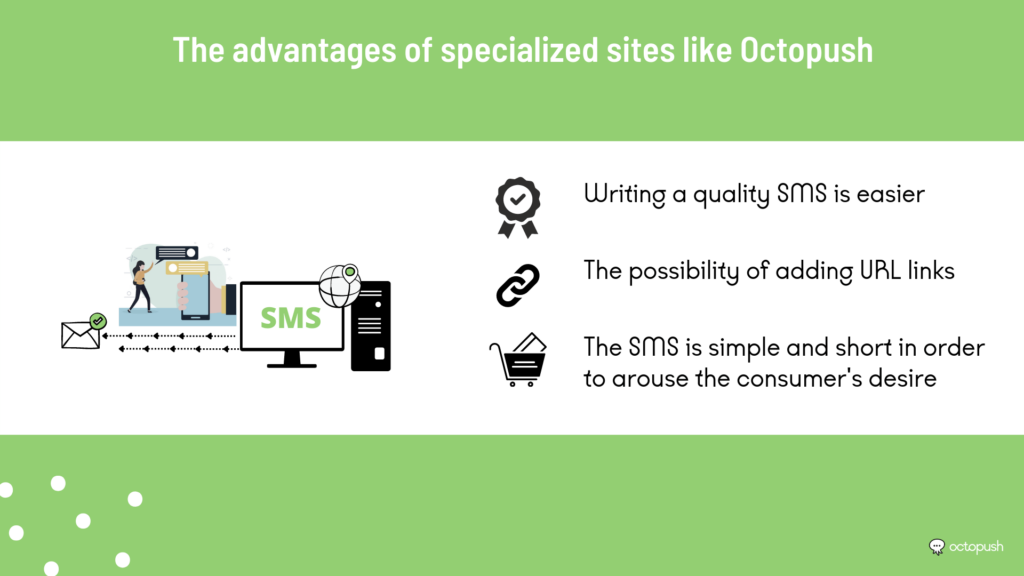 With these sites, you write a quality mobile sms. This is certainly one of the most important points for your message campaigns. The specialized sites allow you to write a neat message that corresponds to the expectations of the reader. Obviously, these types of messages respect the 160 characters, are very short and largely sufficient to get to the point. Moreover, your message is written with short and simple sentences in order to arouse the consumer's desire.
Another advantage: the addition of URL links. This is the best solution to make messages attractive simply via a computer. With the insertion of links, customers will visit your site more often. Thus, they will be able to take advantage of the offers or promotions that you will propose.
Advertising by SMS network from online pro platforms
To optimize your chances of getting a positive result, don't just send an informative message. The promotion of offers or products on a platform is very important. It allows you to arouse the desire of the customer and of all your contacts.
For example, you can offer to participate in a game on your social network. In this way, you advertise! In addition, present your contacts with a special code and offer them a gift. This way, your customer will be interested in your messages every time you send them.
All in all, the solution for sending and receiving sms via is very convenient. This service via a platform offers you several advantages. Moreover, if your customer feels valued when he receives a message, he will quickly take interest in your company and its offers. Finally, you generate incredible revenues!