Do you need to build customer loyalty? Do you want to introduce a product or service to a wider audience? The only solution is the Internet sms. For a few years, this new marketing strategy has been used by many companies around the world. It creates a close relationship with the customers while guaranteeing an important return on investment. By integrating the sms message in your marketing plan, you can take advantage of all the benefits it offers.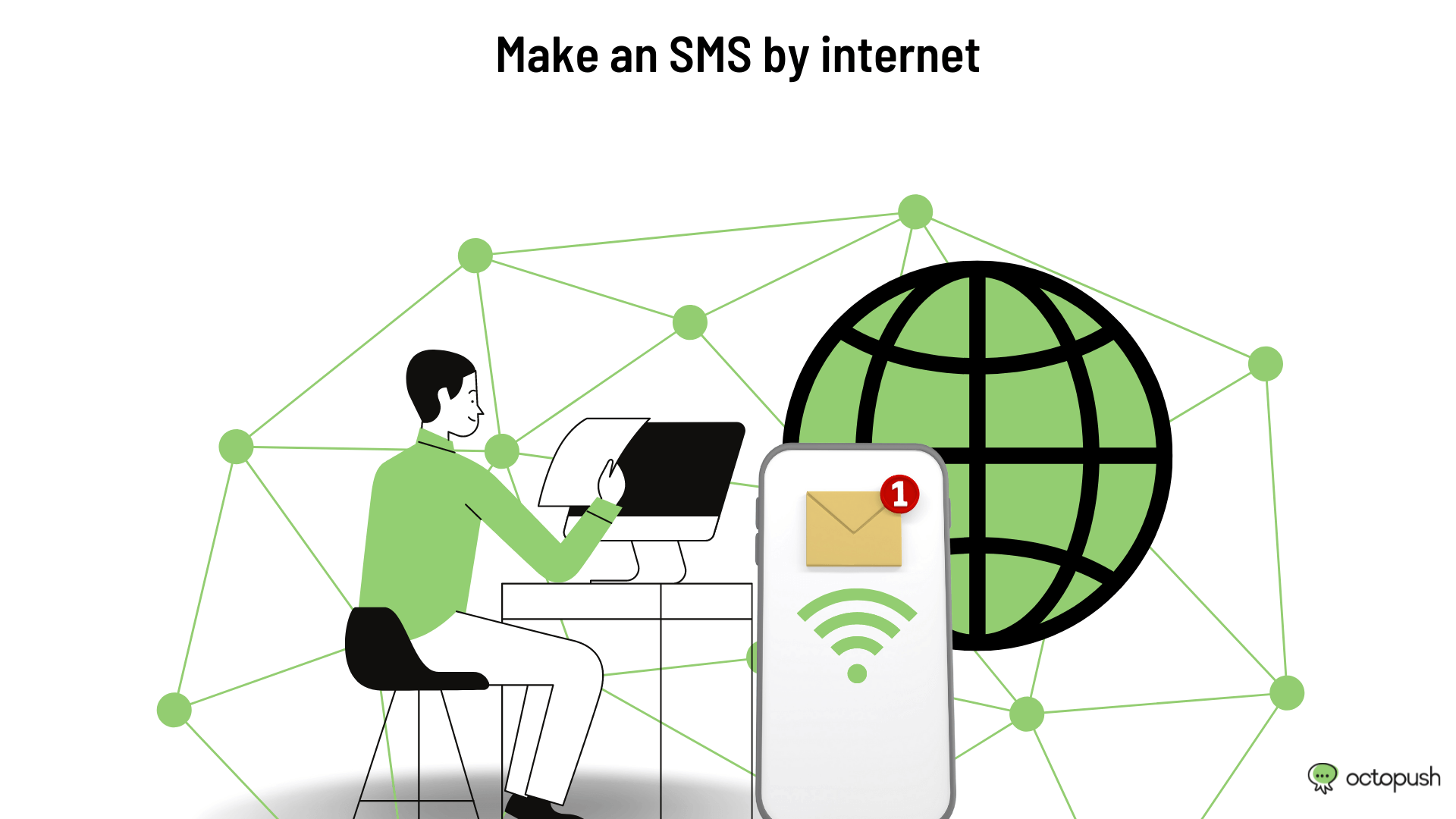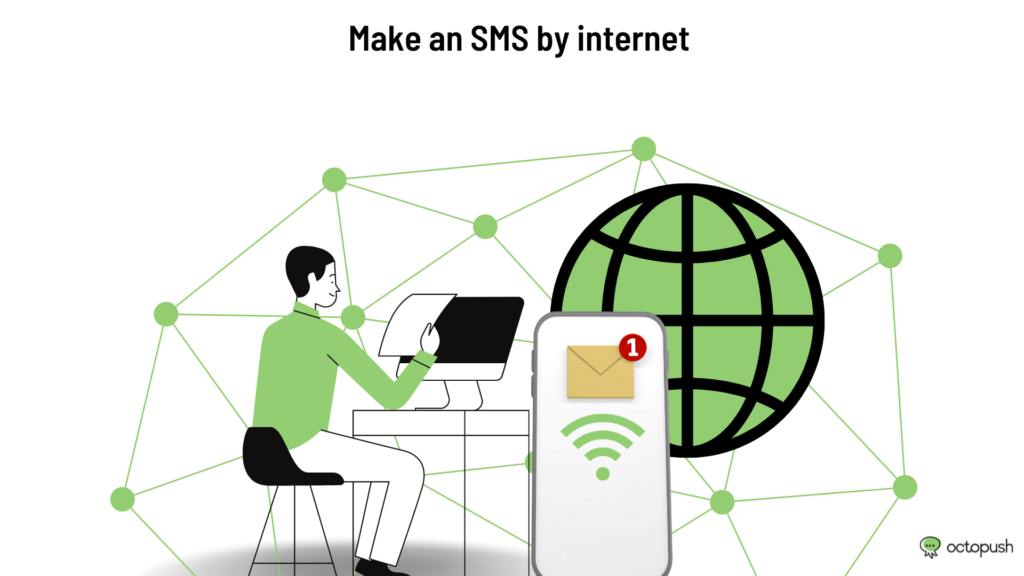 The advantages of sending SMS via the Internet
The sms message by computer is a means through which we can communicate quickly while building customer loyalty. This new technique offers several benefits.
The speed and simplicity of execution for each sending
The sms by computer is a fast way to guarantee additional income for the companies. Indeed, its speed of sending and its instantaneousness allow all users to proceed to interactive exchanges. Thus, you can transmit urgent information to your target in no time.
Note that this strategy is easy to use. The result? You can be sure that your messages are received and read when you launch marketing campaigns to each customer.
More options available for sending your professional sms
The sms message by computer is also a great way to take advantage of several services at affordable prices apart from the less convenient cell phone. These offer a maximum of options for all SMS campaigns. And, depending on the option you choose for texting, you will have the ability to make adjustments or personalize your messages.
Finally, you will be able to improve the relationship you have with your customer, from his cell phone simply through sending. Nevertheless, if you want to send sms and enjoy good feedback from customers, it is important to implement some techniques.
Text messages to your contacts: how to send an sms via the Internet?
On the web, there is no shortage of services to make sms through a computer. They are very numerous. In fact, here are some of them.
Send your sms by email
This method is used to save time during sms marketing campaigns. From your email account, you can send sms to many contacts. Moreover, the process is the same as sending an email. But instead of an email address, you enter the phone number of your recipient to send the message.
Sending messages: Send sms by Internet from your phone operator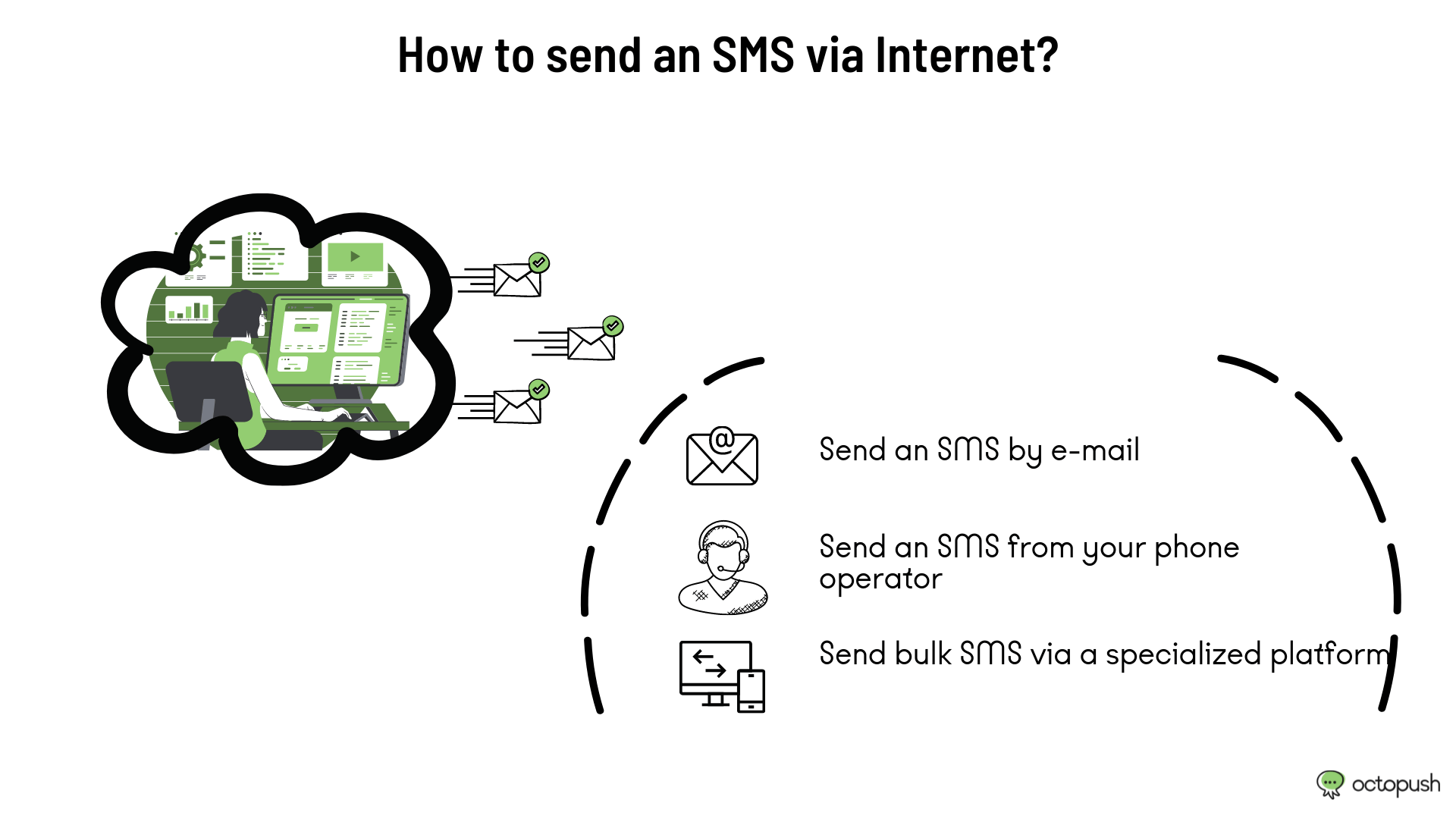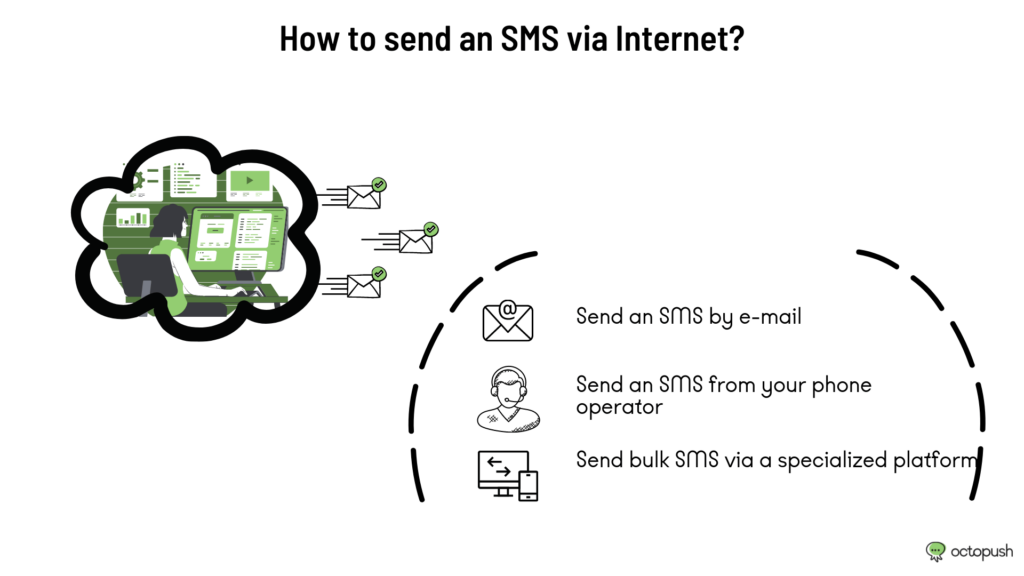 This is the most advantageous service. By going through your mobile operator, you can send messages by internet from your customer area. Moreover, the number of messages to send is not defined. And, if you want to send more, there are packages available at prices that defy all competition.
Send your sms in mass a specialized platform
The sites and platforms specialized in SMS are used by a large number of companies. They allow you to send mass SMS at a very reasonable price. To take advantage of their services, you just have to register for free and send one or more messages from the web page.
In addition, you can download and install on your browser extensions of these sites. This way, you will be able to send mass mailings. Your company becomes more visible and you gain notoriety.