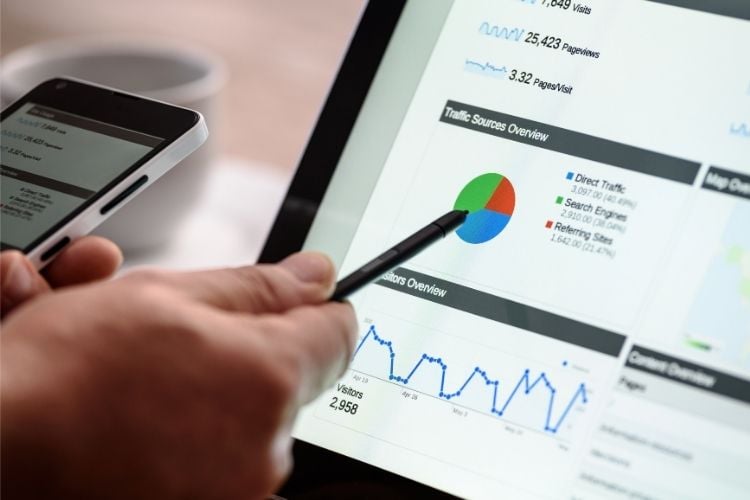 The combination of SMS Marketing and SaaS is not a new trend, but it is certainly gaining popularity. Integration of SMS has a wide range of applications in the SaaS industry, from sending promotional offers to engaging customers. The growing trend of SMS to provide customer support offers an opportunity to differentiate your customer care process from others. In this article, we will review some SMS strategies you may want to consider and apply to your SaaS Business.
Why should you be using SMS marketing for your SaaS business?
User friendly
SMS messages are more user friendly than emails. Text messages have a 98% open rate and only a 1% rate of being marked as spam as opposed to 20% open rate and a 49.7% spam rate of email. This is partly because, unlike email, receiving SMS in real-time does not require users to always have an active internet connection. This instant delivery leads to almost all texts being read within 3 minutes of being received.
Users don't have to log-in to anything to access SMS messages. The whole text is often displayed on the lock screen. So, if you are looking to send transactional messages, like security and verification texts to users, fast speed and user-friendly nature make SMS an ideal option.
Interactive
SMS is a highly interactive medium compared to email. The response rate of SMS messages is 45% compared to 8% for email. This contrast is also evident in click-through rates, which also rank higher for SMS at 36%, compared to 3.4% for email.
The high response and click-through rates make it more convenient for you to engage with your customers. The high engagement is especially useful when you are offering customer service through text.
Cost-effective
SMS also proves to be efficient in terms of cost and time for offering customer support. Unlike customer service over phone calls, you do not need to have support staff working round the clock to respond to customers. Octopush offers a reliable service at competitive prices, saving you the cost of hiring full-time customer support staff.
Customers can send their queries over text quite easily. This also avoids complexities on the user's end of facing a busy line or multiple transfers of calls. Moreover, a study shows that over 50% of consumers prefer text messaging over phone calls for customer support.
Supports integrations
The most important aspect of SMS marketing is the ability to integrate with a CRM software for seamless automation of SMS based service. To bring out the maximum efficiency of SMS marketing, you need to choose an SMS marketing service like Octopush, that offers easy API integration with your CRM software and automates and schedules SMS. To make it easier, Octopush provides API Documentation on its website which is easy to read, understand and utilise according to your need.
Integration with your CRM will let you set SMS sequences beforehand for customer support like password reset, troubleshooting etc.
Personalised communication
SMS is a very personal medium compared to emails. The ability to personalise promotional or transactional messages is one of the important aspects of SMS marketing.
But personalisation does not mean you have to write different texts for each recipient. Using an SMS marketing service like Octopush, you will be able to automatically personalise text messages for each user by simply replacing a tag in your message template.
For example, you can personalise a message replacing individual first names through messages like, "Hello Max, please verify your account by clicking the following link."
Long-term solution
The value of SMS in customer engagement has not reached its full potential yet. At a time when speed is key, SMS marketing offers a real-time communication medium with customers.
Unlike phone calls, SMS boasts one-to-many communication that has a personal touch for each user. Providing customer support through SMS is, therefore, a practice which is likely to gain wide acceptance in the coming years.
The versatile nature of SMS makes it a very efficient channel for promotional and transactional messages. Be it real-time or a scheduled communication, SMS has high engagement rates for both.
How to use SMS Marketing in SaaS?
Two-step authentication
Users are highly concerned about the protection of their data now more than ever. Two-Step Authentication or Two-factor Authentication adds an extra layer of security to your customers' valuable data.
When you are adding SMS as a second layer of security for your SaaS business, it means that the text itself is now a part of the login or verification procedure. This makes the delivery speed of the text a crucial factor. Octopush offers a safe and reliable solution, without causing any delay in the delivery of the text.
Besides, the verification process can be automated by integrating the SMS API, which makes it faster and a more efficient option.
One time password
An OTP or a one-time password is an authorization method where a numeric or alphanumeric passcode is sent to users to log in to your service, make a transaction, verify a device etc. As opposed to generic passcodes, a unique OTP is generated every time the users try to repeat the action, making it a secure method. Apart from account management, you can also monitor unusual behavior and send an OTP to access the account to prevent hacking or any other kind of cyberattacks.
One-time passwords sent through SMS are more secure than the ones sent through emails. The instant delivery of SMS makes it easier to send the OTP fast and without causing a delay in logging in. With Octopush, you can send one-time use passwords to your users in a secure way, allowing you to provide reliable service and build trust with your customers.
Data protection
SMS Marketing can be used in the onboarding process of new customers for your SaaS business. This will allow you to guide them through the best data security practices that will help them keep their information secure.
Besides, engaging with your customers early makes it easier for them to adapt to two-way communication with your service, which leads to better results in text-based customer support. But make sure to schedule your onboarding texts properly. Too many texts can overwhelm the users and can have the opposite of the intended effect.
Another issue for the users can be loss of data. You can send periodic reminders about safely backing up data to prevent data loss. Customers can also use SMS to send a prompt to retrieve their backed up data in case a data loss occurs. Such a data restoration option is particularly important after a malware attack, where you need to wipe all the data to remove the malware.
Another point is that in case of a privacy breach, or if a cyberattack threat is identified, you can use automation to immediately send an alert to the user. Since SaaS businesses handle a massive amount of data, such automation is necessary for prompt notification. Given the instant delivery of SMS, users will be notified early and can take actions to secure the account. You can also send a link to a password reset or security settings page to make it easier for the users to take security actions.
To handle such sensitive actions, it is important for the SMS service that you are using to offer strong security of user data. For this purpose, you can put your trust on Octopush, which implements all technical and organisational means to ensure the security and confidentiality of your data as per the General Data Protection Regulations (GDPR).
Forgot password
One way of setting a strong password is by combining alphanumeric characters with multiple cases and symbols. But not everyone can always remember a strong password, or as a matter of fact, any password at all. So, you need to provide the users with an easy, yet secure way of changing their password.
Password reset through email is a common practice. But it involves logging in to your email account, which also has a password that can also be forgotten by the user. Using SMS for resetting passwords is an easier and faster option. You can keep SMS as an additional option for resetting the password along with email, or keep it as the only option.
If a user asks for a password reset, you can automate sending a text that reads, "Hello Greg. Please follow the link [insert link] to reset your password. If you had not requested a reset, please click on this link to secure your account: [insert link]" .
Another way of resetting a password through SMS is by sending a one-time-password to access a password reset page. For example, "Hey Jane, your OTP for resetting your password is 52781. If you had not requested a reset, please click on this link to secure your account: [insert link]".
Account verification
Users may need to verify their accounts when signing up for the first time. Verification may also be required for unrecognised devices, or after identifying unusual behavior from the user account.
Users generally have to complete account verifications through emails, a rather slow process that requires multiple steps and is dependent on the internet speed of the user. Providing the option of account verification through SMS can lead to better customer service.
Moreover, it is easy to open fake emails, but getting a phone number requires identity verification. SMS is also a faster option that is delivered instantly to the phones of users. You can simply send a text on the phone number associated with the user account reading, "Welcome on board David, please enter 6324 as your verification code to complete your registration."
Troubleshooting
When users are facing a problem with your software, they look for a quick and easy way for troubleshooting. Generally, while contacting customer support through email or phone call, the process gets lengthy.
You can reduce the time and effort required by your users to troubleshoot issues by providing an option to text you directly. You can automate the process for dealing with common troubleshooting requests, and opt for a staff intervention if it cannot be completed through the automated responses.
SMS allows a real-time interaction, which means users do not have to keep refreshing their email inbox every five seconds to see when they get a response. To take the workload off you, Octopush offers an SMS API to automate your SMS sending by directly connecting your applications and information system. This means that you can offer a swift customer service, which leads to better customer satisfaction, and which in turn leads to greater customer retention.
Customer service
SMS provides a highly engaging platform for users to interact with the company. It also makes it easier for your customers to contact you. If you have a call based customer support, the customers likely have to face long waiting times or multiple transfers of calls.
You can also automate your SMS-based customer support to answer the common questions by your customers. It reduces the overall time and effort for your customers to get the information they want, as the automated response is generated within seconds.
However, if the automated messages cannot answer the query, it can send a text saying that a member of the support staff will get back to them during working hours. Customers will appreciate the swift service, which will help you to have a better retention rate.
Machine-to-machine SMS automation
SMS is widely available in terms of network coverage, making it an ideal choice for Machine-To-Machine communication. SMS provides a fast and reliable channel to establish automated communication between two networked devices, for instance, between back-end application servers and remote devices. You can use this efficiency of SMS automation to establish faster and secure machine-to-machine communications.
As a SaaS business owner, using SMS to ensure security services for your users allows them to take security actions in a less noisy medium. While most companies focus on email for taking security actions like verification and password resets, integrating SMS into your platform allows you to differentiate from your competitors and provide much faster customer service.
Octopush offers you a secure, reliable, and fast SMS marketing service to help you leverage the incredible power of SMS and provide high-quality service to your customers. Get your free trial now by creating a free account on Octopush!