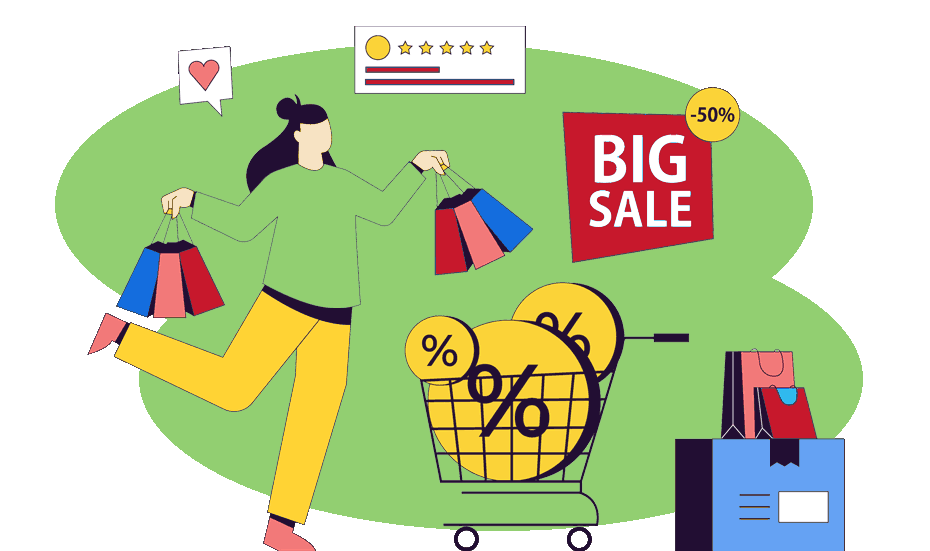 Much like its name suggests, customer retention is the practice of keeping existing customers for your e-Commerce business. In customer retention, you follow a couple of strategies to increase your repeat customer base and increase the profit you get from them.
Estimated reading time: 8 minutes
What Is Customer Retention?
Customer retention strategies always work two ways. Using these, you give more value to customers who have already purchased products from your e-Commerce store in exchange for increased value from them.
The value that they provide you with comes in the form of their loyalty to your store. It also includes the profit you make from individual repeat customers that contribute to your business growth in the long run.
As an e-Commerce business that has already been established, you have to focus more on your customer retention strategies. Since people already know about your business and its services, customer acquisition should not come as a problem.
We must add that customer acquisition is just as important as retention, even for established businesses. But for your store to grow, you need clients who will stay by your side and keep making purchases even if it is not their first time doing business with you.
Value of Customer Loyalty and Retention
As mentioned before, a loyal customer base will lead to increased profit for your business. Side by side, when they have stayed by your business for a long time, they will trust your services enough to know the true value of what your store has to offer.
At the same time, you will also have a better understanding of what your clientele wants, which will, in turn, keep them happy. In other words, use your customers to increase your referrals.
Since they know what you are all about, they will spread the word about your business to their circle of friends. In this way, you will be acquiring new customers that in the future might add to your loyal customer base.
To conclude, good customer retention strategies help your business grow more profitable even when it is established.
What Is A Good Conversion Rate For e-Commerce?
A conversion rate on your e-com website or business is considered a percentage of customers on your business page who carried out tasks through which you gained some value.
For example, if your page had 10,000 visitors in a month, and only 2000 of them made a purchase, your website conversion rate for that month will be:
2000 customers/10,000 visitors = 20% conversion rate
Calculate the macro conversion rate for your e-commerce in a similar way by dividing the total number of orders (or sales) for the whole website by the number of people who only checked out the product pages.
For example, out of the 10,000 visitors your website had in a month, 5000 of them visited the products page. So your macro conversion rate will be:
2000 customers/5000 product page visitors = 40% macro conversion rate
On the other hand, if you want to calculate the micro-conversion rate of your website, simply divide the number of people who added products to their cart by the number of visits your product page had.
For example, from those 5000 visitors that viewed an unique product page, 300 bought the product. Hence, the calculation for the micro-conversion goes as follows:
300 purchases / 2000 customers = 15% micro conversion rate
A good conversion rate for your e-commerce will be anything over 10%. Most businesses have an average of around 11%. If your website's conversion rate exceeds the 10% benchmark, your business will be amongst the top 10% of advertisers globally.
SMS Customer Retention Strategies
1. Ask Your Customers For Their Opinion
The best way to ensure you know what your customers want is by simply asking them. This strategy is also more efficient than doing guesswork based on their preferences and past purchases.
Apart from giving you a better idea of what to do, asking your customers for their ideas and opinions will make them feel more valued. As customers, we all like to know for a fact that our preferences are being taken care of.
We will repeatedly shop from places where the staff are friendly and are always ready to help. From this, we assume you know what we are implying. Aside from asking their opinion, you also need to up your customer service game to retain customers for your e-commerce business.
Hello Anna, you recently contacted us for an issue related to your account. How was the customer service you received? Is there something you would want to share with us?
Research and surveys have shown that 47% of customers would happily refer a business to someone else if they received good customer service. On the other hand, even after one bad experience due to poor customer service, 32% of customers are willing to walk away from a brand they adored.
To make communication smoother and enhance your customer services, rent a virtual number from us. It will allow you to make calls and send texts to any number in the world.
2. Enable Accounts for Your Customers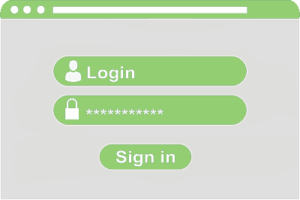 Allowing your customers to make accounts on your e-com website enables them to save their previous orders as well as swiftly place new ones.
However, a lot of customers usually prefer placing orders through a guest account since they do not wish to make a long-term commitment to a store. If you have customers like this, provide them with the option of creating an account only after they have successfully bought something from your store and ensured that it is of good quality.
To prompt them into taking the next step, offer discounts upon creating an account and placing an order for the first time. You could catch their attention by sending them a follow-up text on their phone number after receiving their product.
Octopush's SMS service allows you to bulk send texts to over 196 countries at an affordable rate. Moreover, you can schedule your texts and send them out only when a new campaign is about to start.
This way, you do not have to worry about the never-ending stream of texts that you have to send out, and your subscribers will stay updated at all times.
You could also opt for our voice SMS service to convert all your texts to voice mails to stand out from the crowd.
Moreover, you can create transactional SMS to integrate into your account with Octopush. We also offer SMS OTP to further strengthen our security measures.
3. Send Them Offers Through Text
If you had a loyal customer who suddenly stopped purchasing from your store as frequently as they used to, send them a text with an offer that they might be interested in.
This will also show them that you care enough for their support to think about them even when they are no longer purchasing from you. We would suggest you send out personalised text messages to your customers since that has a greater impact on a shoppers psychology than generic texts do.
In your text, provide a link that will direct the reader to the offer page on your website, or you could simply include the link to your website's landing page. Sign up with our SMS service today! It enables the recipient to respond to your text immediately if they are interested.
Hey Terry, the Cool Dudes wishes you a happy birthday! We have a present waiting for you at the shop, go claim for it at https://cooldudesshop.com/fHi7ow
Using our HLR Lookup software, you can determine which of your customers' phone numbers are still in use before you send them the promotional texts. This way, you will not have to spend hours going through every number and splurge thousands on sending promo texts to inactive ones.
On the same note, start a loyalty program for your customers. Like how you will offer a reward to them for making their first purchase with you, encourage them to buy more stuff from you in exchange for coupons or deals.
You could also give them a small gift after every purchase. Or offer a large discount on all products after they purchased stuff worth a specific amount.
4. Send Rewards to The VIPs Through Trackable Links
Your VIPs are your most loyal customers – those who have been with you through thick and thin. Securing their place on your customer's list should be your top-most priority. We would suggest you make a different list dedicated just to them.
To keep them hooked on your e-commerce business, send them gifts or care packages on a random Wednesday. If corporate gifts are not your kind of thing, settle for offers catered just for them or a credit-based discount that only they can enjoy by clicking on a link in an SMS from your business.
Just for today! Shop at The Little Chicken House and get double the points on your loyalty card. Visit: http://chickenhouse.com/cVm56i
All of these will make them feel special, knowing that you did not forget about them even after your store has been established. While you may not like the idea of having to spend extra money on VIPs, we think it is a great investment.
The small amount that you spend on keeping them happy will bring in more revenue for your business. If they are people of influence, that is even better. They will bring in new clientele with them.
Worried about how to reach a worldwide audience? Rent a virtual number from Octopush to start sending promo texts to your customers no matter which corner of the world they are in!
Final Words
A satisfied, loyal customer is a thousand times more useful for your business than a new one who will not shop with you a second time. Of course, this does not mean that you should stop paying attention to customer acquisition.
When running an e-com business, even one that's established already, you need to find the right balance between getting new clients and keeping the old ones.
Do remember to always customise any offer deals or gifts you send to your VIP customers. You can guess what they might like best based on their history of purchases from your store.