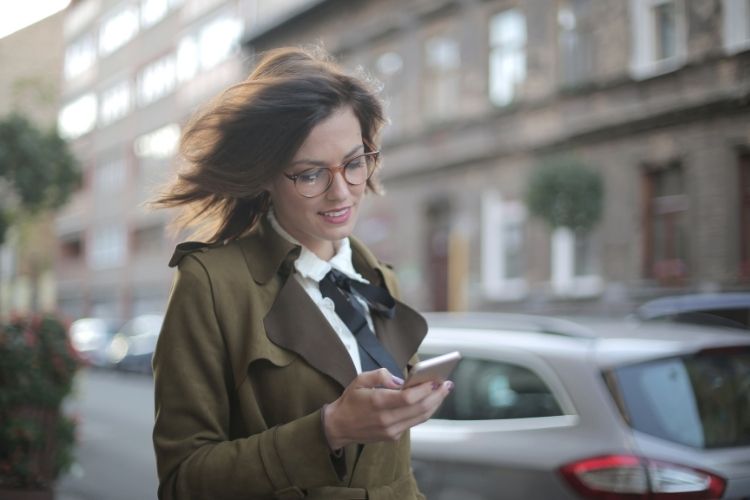 Promotion is the voice that delivers your e-commerce brand's message loud and clear to its audience. In today's competitive environment, e-commerce brands that reach the customers first are the ultimate winners. Content creators should particularly take it into account since the e-commerce industry is extremely competitive with close substitutes available to customers within a hand's reach. To stand out from competitors and grab your customer's attention, content creators need a well-planned marketing campaign. As such, the effectiveness of SMS marketing in e-commerce can hardly be exaggerated.
SMS Marketing is simple, fast, and cost-effective. But more importantly, it helps your business stay ahead of the curve. 4 out of 5 people read every SMS text message sent to them, and the SMS open rate surpasses email by 24%. However, the success of an SMS marketing campaign largely depends on how well you carry it out. Here, we have listed 15 ways to improve your SMS marketing campaign to boost your sales online.
1. Clear and direct message
Clear communication is vital in designing an effective SMS marketing campaign for your e-commerce brand. To get people excited about your content, they need to understand it first. Cluttering your messages with unnecessary information will only confuse the reader. Besides, people have a limited attention span. Hence, your message should deliver only what's necessary to your customer without taking too much time.
As a content creator of E-commerce industry, you should know that short and concise messages portray a sense of simplicity in your customer's mind. For example:
Exclusive Flash Sale! We are offering a 30% discount storewide from January 1st to January 6th. Shop now and receive free shipping when you spend £100 or more.
2. Alerts of new season and products with SMS Marketing
Customers want to hear from the brands they like. And your job as a content creator is to build a strong relationship with your customers. A crucial part of SMS marketing is to inform your audience with the newest information about your e-commerce brand, such as new product drops or the start of a new season. If not appropriately informed, a customer might lose interest in your brand when other e-commerce businesses leverage this opportunity to divert your customer's attention. In the UK, 1 in 4 customers wants to be notified by businesses through SMS marketing rather than emails.
In a dynamic business environment, especially in the e-commerce industry, it can be quite challenging for your business to keep your customers continuously updated with the latest information. To take such hassle off your shoulders, Octopush offers 'Schedule Messages', a bulk message scheduling tool that optimises your time by allowing you to prepare SMS messages in advance.
3. Send a text at the right time
One of the essential things about SMS marketing that your e-commerce brand needs to take care of is to select the right time. People lead busy lives, and your texts are asking for their attention. Therefore, you should be careful not to send messages when your customers are most occupied with other work.
Furthermore, sending SMS texts at the wrong hours will only annoy your customers. It is generally best to keep the SMS texts short and within reasonable business hours. For instance, Mark and Spencer, a UK-based multinational company often sends 'dine-in-for-two' offers to its customers via SMS. Here's the catch: They send these texts exactly around the time people leave their office and head home.
4. Promote content from your E-commerce website
Publishing informative and enticing blog posts on your e-commerce website is just half the work. You have to ensure that your customers engage with your content. And for that, they need to know you have published something new on your website. And SMS is a brilliant way to let your customers know about this.
Let's say your e-commerce business focuses on skincare products. All you have to do is direct your customers to your website along with a link to your content:
We just posted a healthy skincare routine for people with dry skin. Check it out here: https://8pu.sh/dryskin
Why should people with oily t-zones use a toner? Find out in our latest blog post: https://8pu.sh/toner
5. Nurture your VIP clients
Your e-commerce brand needs to make VIP customers feel special by providing something that is only exclusive to them. Informing VIP clients about a flash sale before others or giving them a unique discount code could be a good way to start. The message must include that the deal is only being offered to all VIP clients, emphasising the exclusiveness of being a VIP customer. In this case, Octopush offers personalization merge tags and Bulk SMS features, which allow you to customize your unit or bulk messages without any hassle. This makes valuing VIP clients much easier and enables your e-commerce business to provide much better customer service. Additionally, Octopush also offers a two-way SMS feature, which implies that your VIP customers can communicate with you, and not just the other way around. This means more engagement and more meaningful interaction with your VIP clients.
6. Send special sales offers
With the help of SMS marketing, you can send special offers to your target audience. Offers can be in the form of a discount coupon, voucher code, etc. This will prompt customers to visit your brand's website to take up the offer. Julep, an e-commerce website that sells beauty products, sent an SMS coupon offer to customers for a new nail polish they introduced. Julep sent a simple and straightforward message along with a link to their product:
Get first access to a new Julep colour, meet Kai! AND this weekend, purchase it for $6.99 only.
That's basically it. Through this message, Julep experienced a 34.23% click through rate along with a 17.44% purchase conversion rate.
7. Find the right frequency
Your e-commerce business should determine the right frequency for sending SMS based on the amount of information you have to share. You can also monitor SMS open rates, click through rates, and opt out rates to decide what works best for your business and how frequently you should reach out to your customers.
8. Celebration of special dates
A simple SMS message sent to customers on special occasions such as birthdays, Christmas, All Saint's Day, Valentine's Day, Mother's Day etc. is essential in building an e-commerce brand. Such messages will inform customers that your business wants to celebrate these occasions with them. However, hundreds of other businesses will be using the same tactics for their marketing campaign. To stand out from the competition, your e-commerce brand can send simple but touching quotes about the occasion, such as "Christmas isn't a season. It is a feeling." This will make the message more engaging for your customers. To make this process easier, Octopush offers Bulk SMS feature, allowing your e-commerce brand to send thousands of messages instantly.
9. Alert of contests and raffles
Organising contests is an excellent way to engage with customers. People might not be interested or even aware of your e-commerce brand until they have heard about the contest, as it creates an incentive for your customers to be associated with your brand. Using SMS marketing to promote such a contest is an even better idea because of the ease of accessibility and flexibility of SMS messages. Octopush provides its users with a wide range of features such as SMS reply, polls, questionnaires, and forms, that are ideal for holding a contest via SMS.
10. Generate two-way communications with your clients
Through a dedicated number, your e-commerce business can encourage its customers to participate in two-way communication. Two-way SMS allows your business to carry out a conversation with your customers, allowing you to receive valuable insights from them. Such engagement generates high customer loyalty and lifelong value.
However, maintaining effective two-way communication can be challenging for an e-commerce business. To make this process easier, Octopush offers features such as 'Transactional SMS', 'Voice SMS' and 'SMS reply' that manage customer relationships through customer follow-ups, surveys, reminders, and information by SMS, guaranteeing seamless communication. Additionally, Octopush provides dedicated virtual number rental in over 40 countries to help e-commerce businesses communicate with their contacts not only nationally but also internationally.
11. Provide a straightforward way to unsubscribe
No matter how well structured your message is, sometimes, customers would still want to unsubscribe. Your e-commerce business must allow customers to unsubscribe whenever they want. The process to unsubscribe should be straightforward and hassle-free. To achieve this, Octopush provides an opt-out feature that immediately removes users who want to unsubscribe so that they no longer receive SMS texts from your brand.
12. Message with an expiration time and action buttons
Messages with an expiration time create a sense of urgency. For example, "This offer expires in 24 hours. So hurry up and grab your chance while the stock lasts!" Text messages like this will encourage customers to take action faster, helping your e-commerce business achieve results as quickly as possible. A call to action is a powerful tool that further engages customers. Since you want your recipients to act on the message, there must be clear instructions given. This makes the user experience more appealing and encourages customers to get involved with your business. For example:
Buy one large pizza and get the 2nd one for FREE today! Click here to order
https://8pu.sh/pizza or call us on +44 5 23 44 52 34
To help your e-commerce business offer an engaging experience with customers, Octopush offers SMS 2.0, a popular tool that sends URLs to customers, which leads them to a Landing Page. The content of this Landing Page can be renewed at every visit, creating a streamlined user experience. This also opens up the possibility to give customers additional information or address any potential concern that may stop them from purchasing products or services on your website.
13. Cross-selling and up-selling
Once a customer has made a purchase, your e-commerce business should send personalized recommendations for future products based on a customer's previous purchases through SMS texts. This can be quickly done by looking at the customer list, the number of items they purchased, and other potential products they might need or be interested in.
For example, if a customer has recently bought a new phone, the business can text them to say:
Getting annoyed with scratches on your phone's screen? Get our screen protector for $3 with free shipping. Click here https://8pu.sh/protector or dial +44 5 22 34 54 12
For more ideas about cross selling, we have prepared 10 Examples of Great Cross-Selling in Ecommerce article.
14. Cart abandonment messages
Around 55% of consumers in the UK abandon their shopping carts online. This is terrible news for any e-commerce website, but the good news is that people can be encouraged to come back with the help of cart abandonment messages. A lot of customers add products to their cart and forget to purchase those. A simple SMS reminding them of an abandoned cart can secure a higher revenue for your e-commerce business.
Therefore, your brand can use the 'Transactional SMS' feature provided by Octopush to send reminders to customers who have abandoned their shopping cart automatically.
15. Encourage customers to leave online reviews
Reviews are essential for any business, especially when the business has an online presence only. An average customer reads around ten reviews before selecting a brand or a website. Reviews then become crucial testaments to credibility and brand reputation.
Therefore, your e-commerce business could ask satisfied customers who have already purchased products or services from your website for a review via SMS that includes a link where they can leave their feedback.
For example: "Were you satisfied with our service?" "Do you want to recommend our services to others?". With the help of SMS Premium offered by Octopush, such follow-up messages with customers will be easy and completely hassle-free.
With the help of SMS Pro offered by Octopush, such follow-up messages with customers will be easy and completely hassle-free.
With these 15 SMS marketing tips, your e-commerce business will be able to design a seamless SMS marketing campaign, but the important question to ask is how personalised you're willing to make the process. So, while planning an effective SMS marketing campaign, you can always put your trust in Octopush. Octopush can help your e-commerce brand make the most of SMS marketing campaigns by providing high-quality services at affordable prices. It provides a robust and secure platform for your brand to engage with your customers in a meaningful way.
So why wait? Sign up with Octopush and create an amazing SMS marketing campaign for your e-commerce brand today!