What is Bulk SMS?
Bulk SMS is a technique for sending massive quantities of SMS at a large database from an online platform.
To put it simply, bulk SMS is a term used to describe any SMS (Short Message Service) message sent out to a group of people at the same time. Companies send SMS out to their entire contact list for promotional or transactional purposes.
What types of bulk SMS exist?
There are two types of text messaging that can be sent in United Kingdom via an SMS Gateway, promotional and transactional.
What is promotional SMS?
Promotional SMS happen when the companies send SMS out for marketing or promotional purposes. These messages include information about ongoing sales, offers, and other types of innovative SMS marketing campaigns.
Here are some ideas of how to make the most of your promotional messages.
What is transactional SMS?
On the other hand, transactional SMS have when to do with to send SMS in an automated way for operational purposes. Such messages could include payment reminders, appointment reminders, order confirmation, delivery updates, login OTP, and more.
From where does the term Bulk SMS comes from?
The term 'bulk SMS' usually refers to SMS marketing messages rather than the automated messages sent as notifications or appointment reminders.
That is, if you have ten appointments tomorrow and you send appointment reminders to the ten people you are meeting the day before, it would not count as a "bulk SMS service" message under the strictest of definitions.
How can I send SMS in bulk?
However, professional SMS sending platforms like Octopush let you send bulk SMS marketing campaign messages as well as automated and scheduled text messaging. Such as appointment reminders and review requests. So, whatever your communication needs may be, you can use bulk SMS.
Why Should You Learn About Bulk SMS marketing?
There is currently a greater number of mobile phones in the world than the population of human beings. According to the World Bank, for every 100 people in the world, there is an average of 109.39 phone service subscriptions. It basically tells us that more or less everyone owns a smartphone.
A universal messaging service
That is included in every mobile phone, regardless of whether they are smartphones or feature phones.
Whatever socioeconomic class the majority of your client base is, and wherever they reside, to send and receive bulk SMS is pretty much a surefire way to convey your message to them in a matter of seconds.

This is incredibly convenient and efficient for businesses. You would only have to put in the effort required to build one text message, and it will automatically get sent to all your clients.
5 Ways You Can Use Bulk SMS
With Octopush, you can send SMS in large volumes directly from your computer at affordable prices.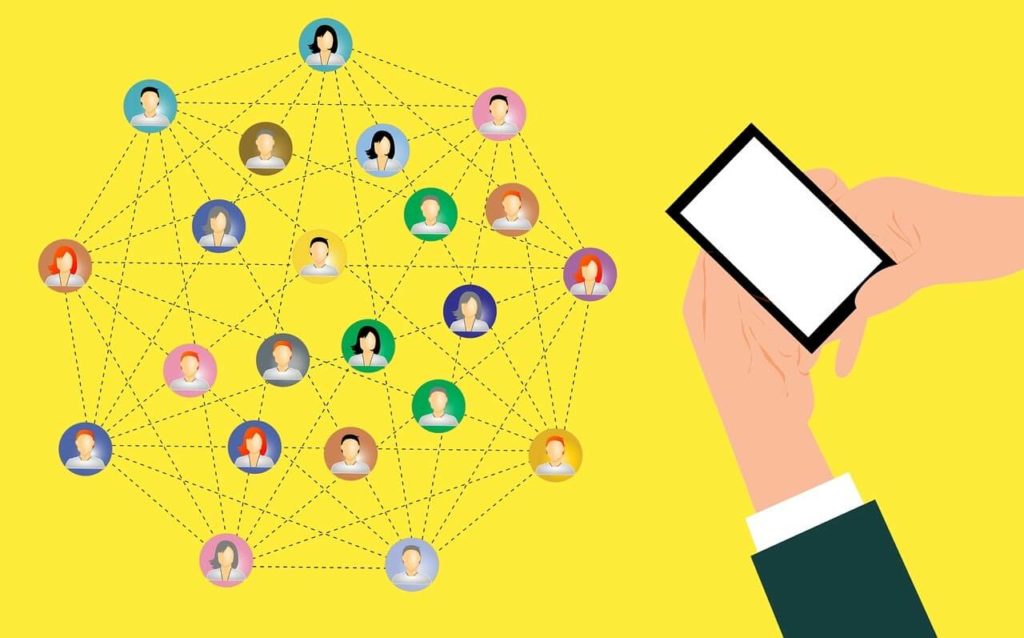 1. Send SMS marketing campaigns and promotions to all your customers at the same time
With its high reach and low spam rates, SMS presents itself as an ideal medium for delivering marketing messages in large volumes.
Timing your messaging can also be a crucial to get optimum results. This ensures that your messages online reach your intended audience during peak hours.
Scheduling allows you to facilitate automation of SMS text campaign at any time you want.
The high click-through rates of SMS also allow you to drive traffic to your website and boost conversions.
Octopush offers a SMS 2.0 service, which allows you to send your landing page to your SMS list and increase user engagement.
2. Send internal bulk notifications to your employees
Since text messaging is essentially a communication medium, it is a perfect channel for internal communication within your staff.
Efficient communication is particularly important to the HR department of a company.
At times, there is a need to send and receive information to a large number of people at once, and email is a popular medium for that purpose, but bulk SMS proves to be a faster and more reliable for such messages, since it doesn't get lost in the inbox.
How to use the SMS service internally: examples
You can send out important updates like schedule changes, shift adjustments, announcements, and more using bulk SMS. It is a very effective way of making sure that all your staff gets notified about sudden changes so that you can avoid complicated situations
3. Deliver One-Time Passwords (OTP)
Security is a very big issue nowadays, which makes passwords an incredibly important tool.
However, forgetting passwords or account details is not uncommon. You can send your clients a one-time password (OTP), through which they can log into and retrieve their account on your business's online platform, as it has become a widely prevalent practice.
Such an important practice requires a secure medium of communication.
Receiving OTPs this way means that they do not have to worry much if they forget their login details. Retrieving their account is also hassle-free because their phones are likely to stay near them all day.
Sending an SMS directly to your client's mobile phone is a reliable way to deliver OTPs and convenient for your clients too.
4. Customer journey automation
When a customer places an order or makes an appointment online, they cannot usually see what is happening during the time their orders or appointments are being processed.
Informing the customer about the estate of their order or the scheduled date of their appointment through SMS gives them a sense of peace as they now know what is happening next.
An anxious customer will keep repeatedly knocking on the business's page, asking for updates.
The same applies to refunds or other sorts of payment requests, like insurance claims. Updating the clients through SMS as their request is being processed helps maintain transparency and trust between both parties.
In other, to avoid the hassle for both you and your client of missing an appointment bulk SMS is a great tool to send appointment reminders. You can automate texts to be sent a certain amount of time before the appointment.
An average American checks their phone once every 10 minutes. Because SMS is a default mobile phone feature, your clients will definitely receive your reminders, and at least 98% of them will read the message.
Hence, sending appointment reminders through SMS is an effective practice.
5. Customer retention
If your goal is to differentiate yourself by ensuring the highest quality of service, to send bulk SMS to retrieve customer feedback is a great place to start.
You can use a SMS service like Octopush to send polls and surveys to your SMS list. If the survey results identify any lapse in your service quality, you should reach out to the customers and assure them of improvement.
Understanding a user's experience with your business can help you to improve the service you offer to them.
Reach out to your customers, thanking them for their support and feedback after you have resolved the issue. Engaging with your customers in this manner not only helps you to build a strong connection with them, but also increases customer retention.
Let your customers know that you are thinking of them on important days like birthdays or even marriage anniversaries. Wish your clients on holidays or other occasions too, like on Christmas, New Years', or such. Just a simple text like:
Happy birthday, Brian. Hope you have a great day!
Shows your customer that you care about them, and thus places your business in his good books.
It might seem like a small gesture, but it helps build a relationship with your clients. They will appreciate you remembered important events in their lives, just like your friends do when you congratulate them on their birthdays.
How do I send a bulk SMS campaigns?
With an efficient SMS sending business like Octopush, you can achieve whatever purpose you set your mind to using bulk SMS campaigns, and at a low cost on top of all.
Whether you want to send bulk text messages, or display mini websites, or add images, videos, and other media to your bulk SMS messages – Octopush is at your disposal.
Create Bulk SMS marketing campaigns in just 4 steps
Register on our platform.
Visit Octopush, select the language you're the most comfortable with, and create a free account.
Import your numbers and data files in Excel or .txt format
The contact list you upload should include all your existing and potential clients to whom you want to send bulk SMS messages.
You can segment your contact list according to different variables like age, gender, area of residence, frequency of purchases, or whether they are old or relatively new customers.
Choose whatever works best for your business. This will help you precisely target customers who possess characteristics that will be the most lucrative for specific SMS campaigns.
Write your message, select your preferences
Compose the SMS that you want to send, and tailor it as per your business's needs.
To add a touch of personalization, you can customize each of the bulk SMS messages to include the recipient's name.
Before you start regularly sending bulk SMS messages, especially the promotional ones, try to secure an opt-in from the potential and existing clients you're going to be messaging. This is to ensure that they know how frequently and what kind of messages they will be receiving, and they don't feel bothered.
…and send!
You can also schedule texts to be sent at a particular time.
For example, you can schedule a text that is asking for a Yelp review to be sent 2 hours after the end of a client's appointment with your business or schedule appointment reminders to be sent 24 hours before the time of the meeting.
You can monitor the statistics of your SMS campaign with the help of Octopush's handy statistics tools and evaluate KPIs.
Have a look at Octopush's broad range of SMS marketing services and choose the ones most suited for your business.
And here is the best part. You can get a free trial before investing in any of the services!
What is Octopush's capacity for mass texting?
Octopush understands how important communicating with customers is for your business, and promises to give you the best experience possible.
We offer a mass texting capacity of:
20,000 SMS/ Hour for SMS Low Cost
50,000 SMS/Hour for SMS Pro
If your shipments exceed these capacities, we have you covered! We can go up to up to 500,000 SMS/Hour in Premium SMS to meet your needs, just let us know.
Contact Octopush to know more today!
A Few Tips to Remember while sending bulk SMS
Now that you know the basics of this marketing method, you have to remember a few key takeaways to keep your marketing flow running-
Making the most out of 160 characters
The limitation of 160 characters for SMS is enough to deliver your content when done in a structured way. Deliver value with your content, keeping it concise and put together.
Octopush offers allows you to deliver messages up to 764 characters, get in touch with us to know set it up for you!
Knowing your clients
Their preferences, purchase history, and location will help you customize each of the contents.
Timing it perfectly
No customer would like to get your offer text in the middle of the night or any odd time. Send it at a time when your SMS campaign will be the most effective on them.
Maintaining Customer loyalty
Any company shouldn't just focus on getting new customers as giving back to the old ones is very important. You have to continually work to build a stronger affinity with them to retain their faith.
Analyzing earlier campaigns
If you research the previous campaigns, you can find out the specific time and topic to interact with your customers.
Are you a developer? Check out our SMS API.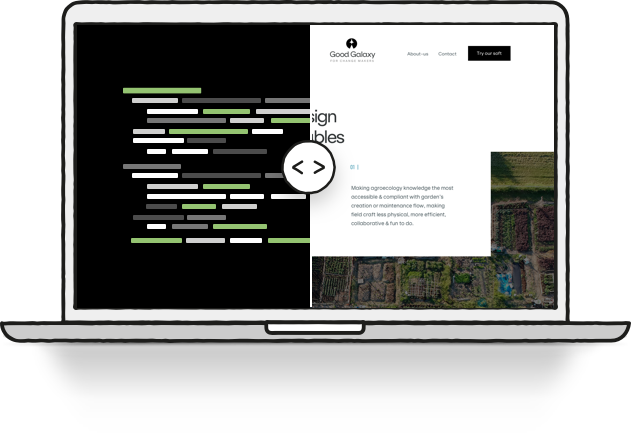 Bulk texting with the Octopush SMS API
Connect your software to Octopush with our API and send text messages automatically in a simplified and accessible way.
You can automate sending bulk SMS with Octopush by its SMS API by directly establishing a connection with your applications and information systems.
Octopush's easy to read SMS API Documentation allows you to integrate your API in a short time and make automation a smooth and seamless process.
Connecting your software to Octopush with its API allows you to use automation to save time and resources. You will be able to integrate Octopush's automated bulk SMS service into your software or application after establishing the connection.
The integration can be done using HTTP (Hyper-Text Transfer Protocol) along with 5 possible languages in the source code.
If you want to send your text messages through an internet messaging interface, or email SMTP (Simple Mail Transfer Protocol) will serve the purpose.