Learn how SICAE de l'Aisne make the machines of its electrical network communicate with each other.
---
Machine-to-machine exchanges have become ubiquitous in and between applications. The commands use SMS as a means of transmitting these messages.

These command resources can be used to send a command message only to a programmable wireless SIM card, not to a person's phone number. The commands also provide some functionality such as binary encoding of messages, which is only useful for machine-to-machine workflows.
They allow in particular:
access to a server such as a database
invoke remote services
to exchange data between machines
exchange data from machines with technicians
Most of these features are implemented through high level APIs, but these typically use low level APIs to interact with the network.
To learn more about this service and how you can use it within your company, we speak to Thierry Gosselin, Managing Director within the company SICAE de l'Aisne.
Thierry Gosselin shares his experience with our instant SMS sending service and explains how he uses it to make the machines of his electrical network communicate with each other.
What is SICAE de l'Aisne?
The company SICAE de l'Aisne has been in existence for 100 years now. It is a group of SMEs specializing in the transmission of electricity in specific geographic areas that are not covered by EDF, which "only" covers 95% of French territory. The remaining 5% are therefore covered by SICAEs or electricity boards.
How did you join the company?
I joined the company 25 years ago as a business manager, then deputy director and finally director a year ago now.
What problem were you looking to solve with Octopush?
We are in charge of the public electricity service. We owe it to ourselves to read meters, particularly industrial meters which are read several times a month to meet two essential needs:
perform our end-of-month invoicing
measure the electricity consumption and recover the data in order to obtain a load curve
We have a certain number of obligations to publish this information for the electricity regulators to access.
Initially, we had equipped all our electronic meters with modems with 3G technology and some wired. Orange then announced the end of all cable technologies and 3G. We, therefore, had to abandon the use of applications that ran on these networks and turn to more recent technologies.
We had to make a technological leap with a new generation of modems that allow remote functionalities to be accessed by SMS, which was not the case before. This also forced us to change the management tool for all our statements. So I developed the new management application, being myself from a background in computer engineering. The new management tool introduced the concept of SMS communications for functions such as when testing our modems or rebooting these modems. So I had to find an SMS provider to manage the communications between machines.
Why did you choose Octopush SMS platform?
While looking for an internet SMS and API provider, I came across Octopush.
I chose the Octopush platform more than two years ago now for the following three reasons:
The simplicity of implementation
I found the initial process very simple. As I told you, I was working on the development of the new management tool. I did it in the evening, after my work days.
During my research, I found the documentation for the Octopush API available directly online. The documentation is very well explained, I was able to go to the end of my development and do my tests in just one night, without even having to contact customer service.
A free test
I chose to use Octopush because the platform offered a free test and the possibility of opening an account directly without having to go through a member of the team to do so. It was simple, fast and efficient.
A reliable platform for use
Octopush is a reliable, efficient tool. We can automate the required tasks without a hitch, which is the number one advantage for the company and increasingly rare when we compare this service with other platforms.
How do you use our SMS service on a daily basis?
We only use SMS in this context of exchanging commands between machines in order to send keywords.
Do you have a difference in terms of your performance and costs?
Octopush has enabled us to reduce technician intervention costs by helping us resolve as many problems as possible remotely, in this context of exchanging orders between machines by SMS, whatever the time of day or night.
What would you like Octopush to develop in the future?
We have been using this solution with complete satisfaction for two years. Octopush fully meets my expectations and works perfectly so for me the advice would be not to change anything in the future and keep the same quality of service.
Other case studies
Octopush Service Case: E-space Clairvoyance

Learn how E-space Clairvoyance, an online clairvoyance platform is using SMS Marketing to bring you reliable and quality clairvoyance.
Lire l'etude de cas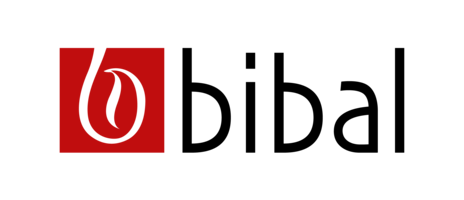 Understand how to take advantage of sending group SMS to generate income and retain B2B customers, hotels, cafes, and restaurants, we spoke with Josélito Tirados, Marketing Manager at Cafés Bibal.
Lire l'etude de cas
Resanat

How are SMS an efficient solution for an online reservation platform for swimming lessons.
Interview with Guillaume Muzet, founder of Resanat.
Lire l'etude de cas