Here's how you can make the best use of SMS marketing for your online gaming platform.
The concept of SMS marketing is not one to be dismissed. Changing trends during this pandemic has resulted in people losing their jobs while forcing students to go back home for an indefinite period has greatly affected the economy.
This situation has prompted online gaming companies to broaden their audience reach through creative and effective SMS marketing techniques.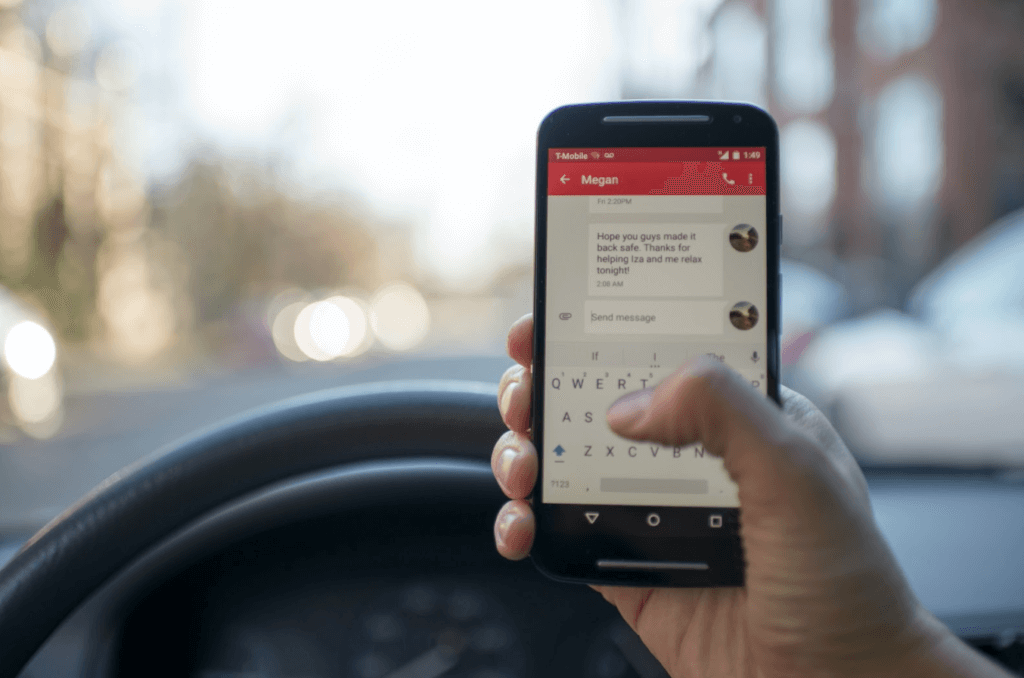 At a time when people are confined to their homes, bored, and looking for a little entertainment, online gaming has never been more popular. The COVID-19 pandemic has witnessed a rapid rise in the rate of users on online gaming platforms.
According to a recent article published in the New York Times, the games broadcasting service Twitch has seen a 19.7% rise in daily traffic from January to March of this year. This news comes just on the heels of a 2019 TechCrunch report proclaiming that mobile games account for 33% of all downloads, 74% of consumer expenditure, and 10% of app usage.
Suffice it to say that online gaming platforms are an extremely lucrative industry at the moment.
But to reach maximum clients and increase gaming frequency, you must expand on existing marketing strategies. And that's where the concept of SMS marketing for gaming companies comes in.
Although most companies prefer to conduct their marketing endeavours through email notifications, the process may not be as profitable as it seems. According to a market analysis by Epsilon in the second quarter of 2019, email click per rates have appeared to drop below the 3 percentile mark.
This drastic drop clearly shows that emails are no longer as effective in marketing and reaching your target customers.
Emails, specifically from gaming platforms, have a 21.10% open rate. In contrast, the odds are much higher when it comes to SMS notifications. According to a recent study led by Nottingham Trent University, the average mobile phone user checks their device 85 times a day.
That's 5.66 times higher than the rate at which people open their emails. Additionally, SMS marketing is a marketing channel that has a staggering 98% open rate with over 90% of text messages being read within three minutes of receipt. That makes SMS marketing the most effective way to actively reach out to customers.
Although lots of companies are quick to mock the idea of SMS marketing, the fact remains that the platform is incredibly easy, engaging, and efficient. To quote a 2009 New York Times article:
"Mobile text messaging, the same 160-character dispatches first popularized by nimble-fingered teenagers, may be the closest thing in the information-overloaded digital marketing world to a guaranteed read."
Without further ado, let us dive right into the benefits that SMS Marketing for online gaming platforms generally offers.
What are the benefits of SMS marketing for gaming platforms?
SMS marketing platform provides you with several unique advantages in comparison to other marketing techniques, including the ability to instantly connect and communicate with your customers, such as through SMS PRO packages and deals. Here are some of the biggest benefits of SMS marketing:
1. High open rates
As mentioned previously, the open rate of SMS notifications is an astounding 98%, in comparison to the limited 21.10% open rate of emails from gaming platforms. The high open rate of text messages ensures maximum engagement with your audience. It enables you to reach more prospective gamers and potentially receive much faster responses.
2. Tracking your audience
Online gaming companies can use SMS marketing to track their target audience and see how they respond to your games and promotional offers. Companies will also have an insight to what their customers are doing on the online gaming platform, so you can use this to your advantage by engaging with your audience in regard to their performance during gameplays.
For example, you can send your customers a "congratulations" text message once they upgrade to a certain level. To keep them engaged, you can further offer them coupon benefits that they can only make use of through the texts to gain extra coins for in-app purchases.
SMS marketing for gaming platforms, therefore, makes it possible for you to track the responses of your audience. Additionally, you will also be able to monitor those who did not respond to your text and react accordingly.
3. Getting instant gratification
SMS marketing for gaming platforms provides instant gratification – to both the sender and the recipient. With just a few taps on their phone, people can engage with your content, and you can receive immediate feedback.
Teasing gamers by luring them in with new promotions or discounts in-game can be a great way to re-engage old customers into creating traffic on your online gaming platform again.
4. Connecting with clients
SMS marketing is a much more authentic way to connect with your audience. Emails and pop-up advertisements may often feel impersonal and sometimes even bothersome. On the other hand, text messages allow you to personalise your agenda and forge a much closer relationship with your recipients.
Though SMS marketing for gaming platforms, companies can reach out to their customers regarding how they perform during gameplay by either congratulating them for certain achievements or offering discounts and coupons to cheer them up when they fail to perform well.
This can be a great way to make your customer feel like you care about their wins and losses, thereby allowing gaming companies to get an in-depth insight to what their customers demand from them in the long run.
How to start running SMS marketing campaigns for gaming platforms?
Step 1: use a SMS marketing Platform
Using automated bulk SMS allows online gaming companies to amp up their game promotions and audience reach in multiple ways. For starters, sending bulk SMS marketing campaigns from renowned platforms enables using two-way text messages, which is a great way to connect with your customers instantly.
Services as such let you send high volumes of SMS instantly, therefore increasing your total audience reach while minimising costs by numbers.
With time, some of these SMS platforms have even introduced the option to use multimedia content and short links through short text messages. This is a good way to visually entice your online gaming audience through poster sneak-peeks and special avatar reveals.
This is where Octopush comes in. With services that cater towards sending two-way text messages, along with marketing notifications rich in unique multimedia content, Octopush is simple, effective, and affordable to invest in for the long run. All you'll be required to do is type out your desired promotional message, and schedule a suitable sending time, Octopush will do the rest for you.
Step 2: seek permission from your audience
Text messaging is primarily a permission-based system. If you don't want your SMS marketing campaigns to come off as spam, you need to implement well-planned strategies first.
Once you have received permission to send text messages to your customers, you must confirm their participation with a second text, which also includes instructions for opting out. You cannot send messages to clients who have not given their express consent to receive your messages.
Step 3: schedule your content with a Bulk SMS Platform
Forego spamming your customers with texts every minute. Instead, resolve to send bulk SMS in one go as this will help you stay organised while reaching a greater target audience instantly with ease. Use SMS marketing strategies to craft concise and effective messages that help you connect with your target audience and keep them engaged.
For example, online gaming companies can do this by creating short text messages to promote their newest gameplay releases or pre-order releases in short, concise yet effective texts that will prompt customers to subscribe or sign-up for more information.
This will create a form of engagement between the company and the target audience.
SMS marketing for gaming platforms price in a nutshell
There are generally two main costs associated with SMS marketing – the fee for sending the text and the costs of renting keywords. Different companies have different pricing options, but the typical or standard model is a monthly fee that includes a certain number of texts and keywords.
For example, while Octopush offers starter prices ranging from a low rate of 0.04 € per text and bundles worth only 12 € for 300 texts, other companies such as Simpletexting and Txt180 offer more expensive bundles of U.S $25/month and $14.95/month respectively.
On the other hand, EZ Texting is even more expensive with its monthly SMS bundles, starting from a rate of U.S $49.00!
While the other bundles do provide the basic services an online gaming company might need, Octopush offers the same and more services for a reduced price rate instead. On top of that, Octopush also provides SMS PRO, which online gaming companies can use to analyze the performance and reach of their marketing campaigns.
In this case, relying on Octopush will be your best bet. Octopush will cover all your needs while providing you with the right assistance and services based on what you want to offer to your target audience as an online gaming company.
How can SMS marketing increase billing and prevent churn?
The number one reason customers choose to leave a company is that they believe the business does not care about them. 68% of customers choose to leave a company for this very reason. SMS marketing allows gaming companies to actively and frequently engage with their customers, thereby dispelling them of the notion that their presence is not valued.
Since it is possible to use SMS marketing for the gaming companies to track the responses of a target audience, it is not difficult to identify at-risk customers and come up with new ideas to interact with them.
Offering incentives, such as gaming subscriptions or new in-app purchase discounts through text messages is a great way to re-engage with customers who seem to have lost their interest in your products.
Poor customer service is one of the main reasons why clients leave a particular company. Studies show that 58% of users refuse to engage with a company again after only one negative experience, and 48% of those who had negative experiences will tell more than 10 people about it. SMS marketing allows a company to provide excellent customer service by crafting personalised messages and ensuring swift feedback.
In this way, it is easily possible to use SMS marketing tools for online gaming companies to your advantage to increase billing and prevent churn.
Top SMS marketing for gaming platforms strategies
Be concise and clear
Be clear about what your subscribers can expect from you. Keep your messages short and to-the-point, and clarify what kind of messages your clients will receive, and how often.
Aim for quality over quantity
A small number of messages clearly stating your objective are much more effective than a frequent stream of repetitive texts. Include the frequency option of your texts in the welcome message, so that your users know what to expect from you.
An extremely high messaging frequency may cause your clients to be irritated, leading them to unsubscribe from you, therefore causing an increase in churn rates.
It's all in the timing
When it comes to sending regular SMS updates, the timing is of utmost importance. It is crucial to keep your customers' daily habits in mind when sending out text messages.
According to Mobile Marketer, the times to avoid sending SMS notifications are periods in which your audience is usually unable or unwilling to check their phones.
This primarily includes office rush hours – typically 6.30 a.m. to 8.30 a.m., and 4.00 p.m. to 7.00 p.m. and the evening.
It has been observed that clients are least likely to respond to messages on Mondays, presumably because they receive an overwhelming amount of content on various platforms over the weekend.
The best time to send SMS notifications as a gaming company is generally between the standard business hours of 10 a.m. to 8 p.m. keeping office rush hours in mind. The 5 p.m to 8 p.m time-frame is usually when gamers (usually high-school and college-students) create the most traffic on online gaming platforms.
Sending text messages towards such an audience during this specific time-frame will generate more clicks in compared to sending texts during the day.
A little humour goes a long way
One of the perks of SMS marketing is the opportunity to create personalised messages that cater to each of your clients' individual needs. This sets aside your marketing campaign as unique and quirky. It also opens an interesting avenue to advertise new offers and discounts for your gaming company.
Some SMS marketing use cases for your gaming platform
SMS marketing can come in many different forms. Some of the most common types of SMS marketing for online gaming companies are:
Promotional or bonus point
SMS coupons which cater towards in-app purchases
Pre-event release offers for brand new gaming subscriptions or rewards
Online gaming platform membership programs that allow customers to upgrade to a better level for a minimum cost
Alerts & notifications regarding the latest gameplay releases.
It is up to you to decide which types of SMS marketing would be most suitable for your gaming company, and proceed according to your own needs.
If users' convenience is your main priority, Octopush can be of great help since all you will need to do is provide them with the necessary details about what information you want your SMS to deliver to your target audience.
The world of digital marketing and reaching your audience might be quite confusing and hard to maneuver around at times, but implementing the right promotional and marketing techniques is what will catapult you into succeeding on online gaming platforms.
To help you on your mission, Octopush will provide creative and easily-accessible options to accommodate your every need. So what are you waiting for? Your best friend in SMS marketing is right by your side. Success is simply one click away.