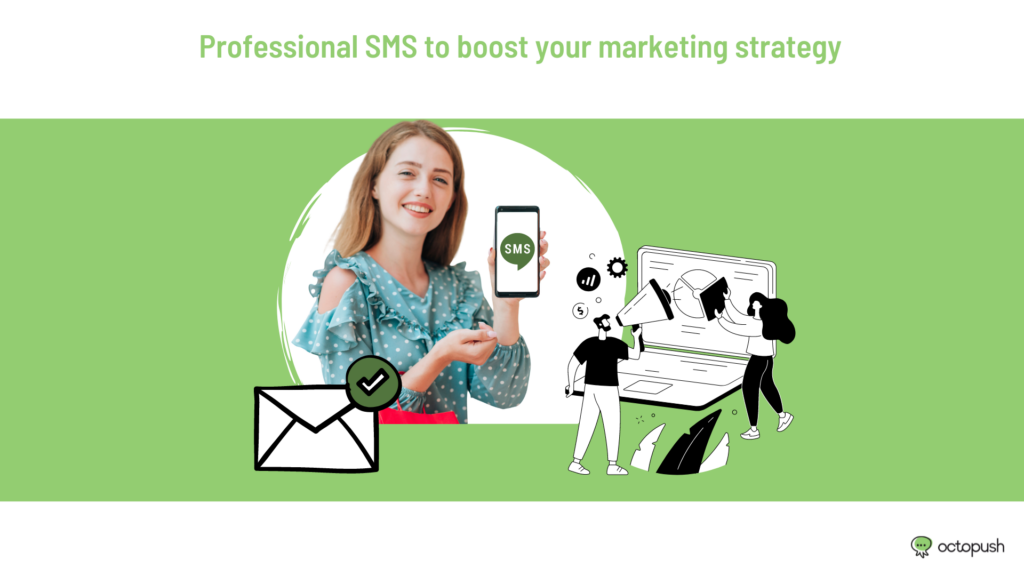 What is a professional SMS sending?
As the name suggests, professional SMS is a message or text message that improves the professional relationship and communication with your customers. Just like emailing, it takes several forms. For example, it can be a classic commercial prospecting highlighting special offers, personalized invitations or a contest. In this case, the message is sent by email.
The sending of professional sms within the framework of a campaign is also used within the framework of an e-commerce activity. Here, the text message allows you to build customer loyalty while taking into account their opinions in your present and future communication. It is a valid replacement for the transaction e-mail and offers several possibilities. In addition, it can be used to collect the impressions of a customer after the purchase of a product.
As far as marketing (or sms marketing campaigns) are concerned, this kind of SMS can cover the entire conversation tunnel. Since it is a message (more or less short), you can start a conversation with the customer. And you will see that this is not the only advantage of this new communication strategy.
Sending professional SMS in mass: a way to boost your marketing strategy
Quick to use, you don't need to have advanced knowledge in marketing to send professional mass sms via a platform. Here, you can announce all your news by sending the message to a large number of people via a single mobile message campaign.
This way, you benefit from a reception and reading rate of over 97%. This is simply exceptional. You can take advantage of this to increase the visibility of your company. With the professional sms on mobile, you can highlight your promotions, invite your customers and prospects to events while informing them of your activities. It is even possible to create your own multi-channel sms marketing campaigns to send sms to many people around the world.
Also note that business sms marketing is compatible with 100% of cell phones. In other words, customers will not be required to have an internet connection before receiving your messages. This will allow you to reinforce your image and make customers a top priority. You will also improve your customer relationship.
Using an SMS platform has certain advantages for your marketing campaigns.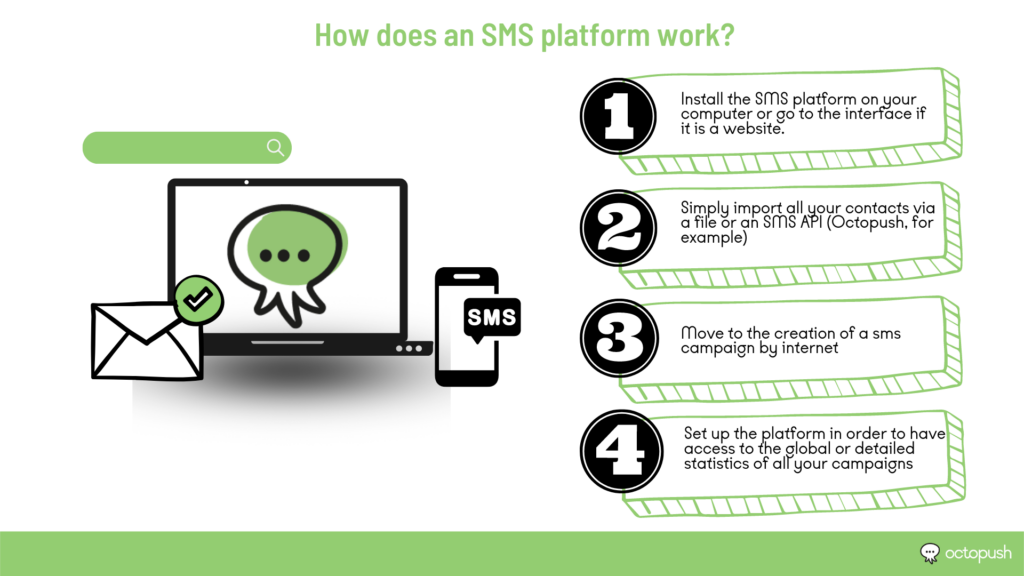 Follow the statistics of each SMS campaign in real time on a single platform
With the professional sms by internet, you have the possibility to follow all the events and sms campaigns that you organize. Moreover, the professional sms is programmable. In other words, you can evaluate the number of people who received your sms, their impressions and their criticisms.
Whether it is punctually or regularly, the professional sms is the best solution to develop your marketing activity. It is simple, fast, effective, economical and instantaneous. So, don't hesitate to use it to boost your company's revenues.