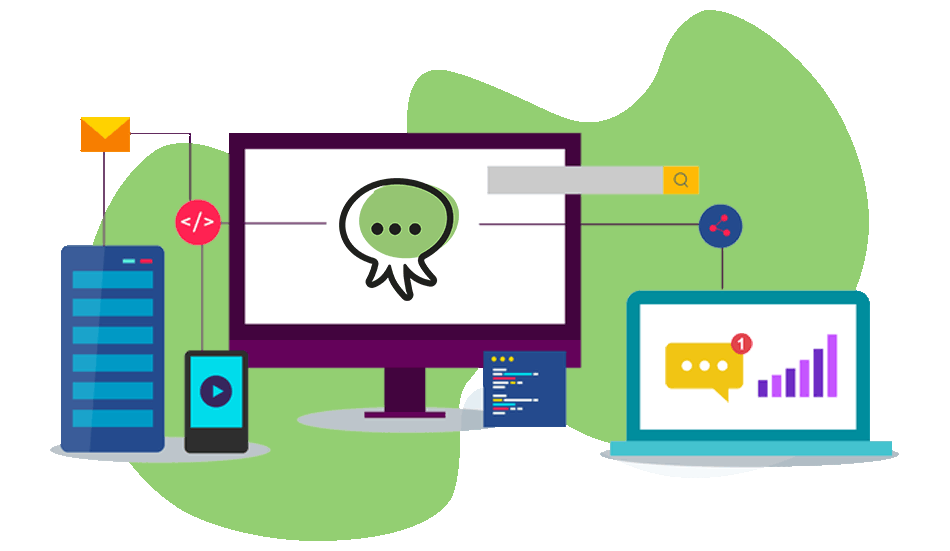 Message campaigns: What is an SMS sending platform?
An SMS sending platform is a website or a mobile application that offers the advantage of sending mass sms campaigns on mobile. It allows marketing entrepreneurs or entities to send quality messages. The platform relies on the data of customers or prospects to provide useful information during sms sending. Moreover, it should be noted that the usefulness of this tool lies in the fact that it helps to save enough time to send messages to all your customers at the same time.
When you use this type of sms service in every campaign, you have access to a solution managed by people who are specialized in the field of sms marketing. They will advise you on how to use the tool. For example, specialists will help you to group your contacts in order to send mass messages without any difficulty. This way, you will reach many more people during your sms campaigns.
With the sms sending platform, you also benefit from a read rate of over 95%, unlike other communication media. There are no anti-spam problems either. Moreover, there are no phone models or computer operating systems that are incompatible with the sms via gateway platform.
Also note that this SMS service has features that are very similar to those of a browser. You can therefore use it on a computer and enjoy all the advantages it offers. Thus, it is possible to send sms to cell phones with just a few clicks. However, if you want to enjoy the benefits of this new revolution in marketing, you must know how to use it.
How does this kind of sending platform work with your customers?
An SMS sending platform is an easy tool to use in your multi-channel campaign strategy. In general, it is free and accessible online. To take advantage of it, you must first install it on your computer or go to the interface if it is a website. Once this step is completed, you simply import all your contacts via a file or an SMS API (Octopush, for example). The contacts are then integrated into the sending platform after an automatic debugging and deletion of invalid numbers.
Then, you can move on to the creation of an sms campaign via the internet. Here, you just have to select a list of contacts to solicit, write the message to send, personalize the sender (without forgetting the content of the message) and define the date of sending the sms. And now your campaigns are ready!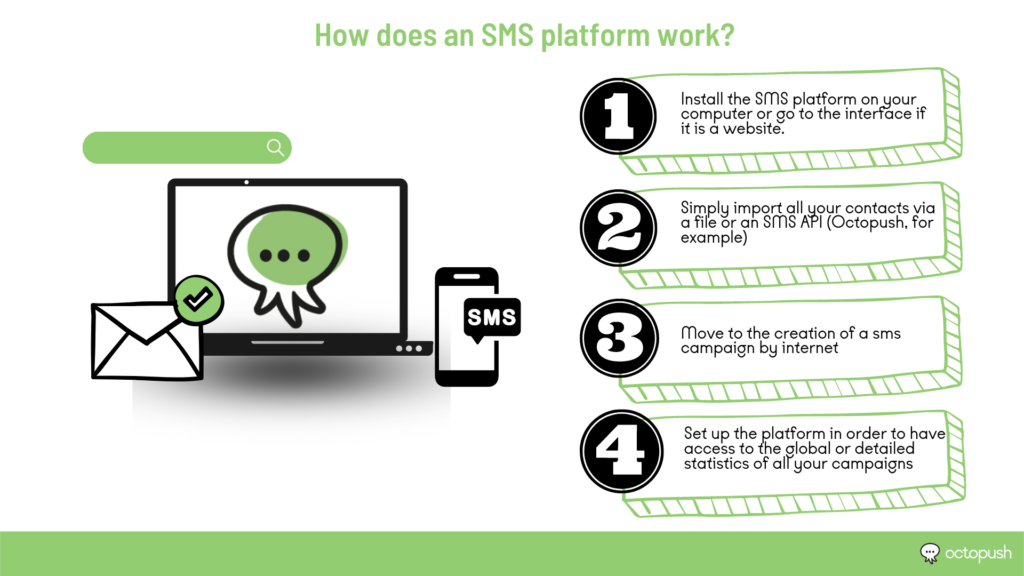 Finally, you have to set up the sending platform in order to have access to the global or detailed statistics of all your campaigns. As a result, you will be able to analyze the number of SMS marketing messages sent or the unsubscribing customers.
Opt for the use of an SMS platform for your marketing campaigns
As you can see, the sms marketing platform is a revolutionary tool. To boost all your revenues and have good returns, just use it. When you organize a professional sms campaign, integrate it into your mobile marketing strategy. You won't regret it! Make the sms platform your companion in arms to live an exceptional mobile marketing experience!
Find all our service, the features of our platform with a great offer!