SMS message marketing is now relegated to second place by most marketing companies. These companies use essential levers such as referencing or social networks animation. However, still called "Push SMS", SMS marketing allows any advertiser to automatically send mass messages at low cost to conquer your target customer. This solution is the most useful, because it allows reaching many cell phone users. However, it is imperative to respect certain rules in order to take advantage of this service and to market to your customers via a relevant SMS sending.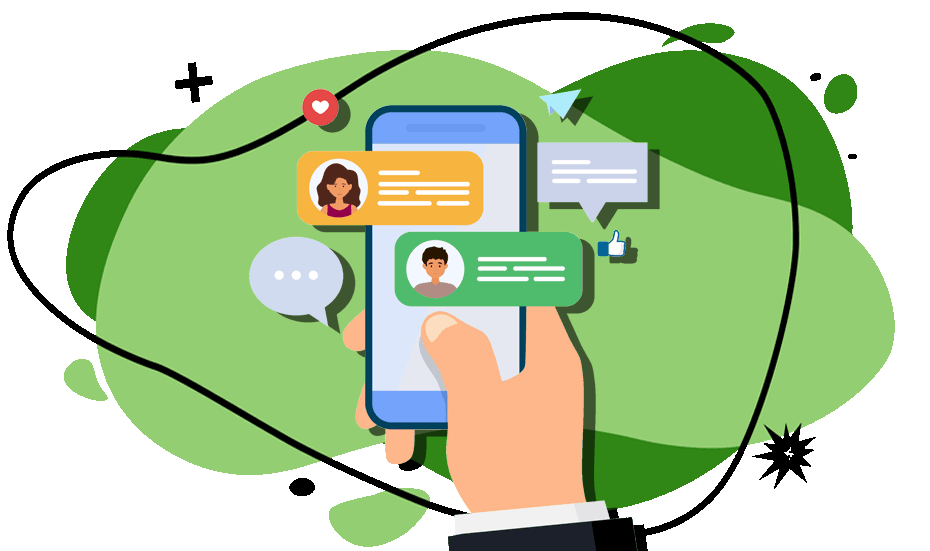 To succeed in any marketing strategy: you must define a clear and engaging message
In the digital age, traditional marketing practices (email, cell phone, etc.) have shown their limits. More modern communication channels have emerged. SMS communication naturally takes the lead. Unlike other digital channels, sms can make a company's activities more successful and get more customers through simple campaigns.
If you want to increase all the sales (of products or services) of your company, use sms. Less expensive and easy to write, the SMS marketing message allows you to optimize all your sales and have good returns. Moreover, its writing is not complicated. You just need to make your sentences simple, clear and understandable to attract the customer's attention and make your SMS strategy successful.
The performance of an SMS marketing campaign depends on the targeting and the message shared
If you opt for SMS in your business, you must plan marketing campaigns to get more customers. But, how do you achieve this? Here are some tips.
Start by defining your target to start your strategy in the easiest and most effective way possible. In fact, to succeed in a message campaign, this exercise is very important. You have to take into account the target (your future customer) to whom you are addressing yourself and his needs in order to send him an impactful SMS with information that will interest your users. Once this is done, you will have to create messages that correspond to their expectations. This is very important if you want to highlight the features of a service or software.
You also need to make a big difference. To create a great message, you need to build on what differentiates you from your competitors. So take into account customer reviews. Once you have your management tool in place, you can take action! By defining your contacts before you start sending messages, you are sure to get good results from your campaigns with a much simplified management.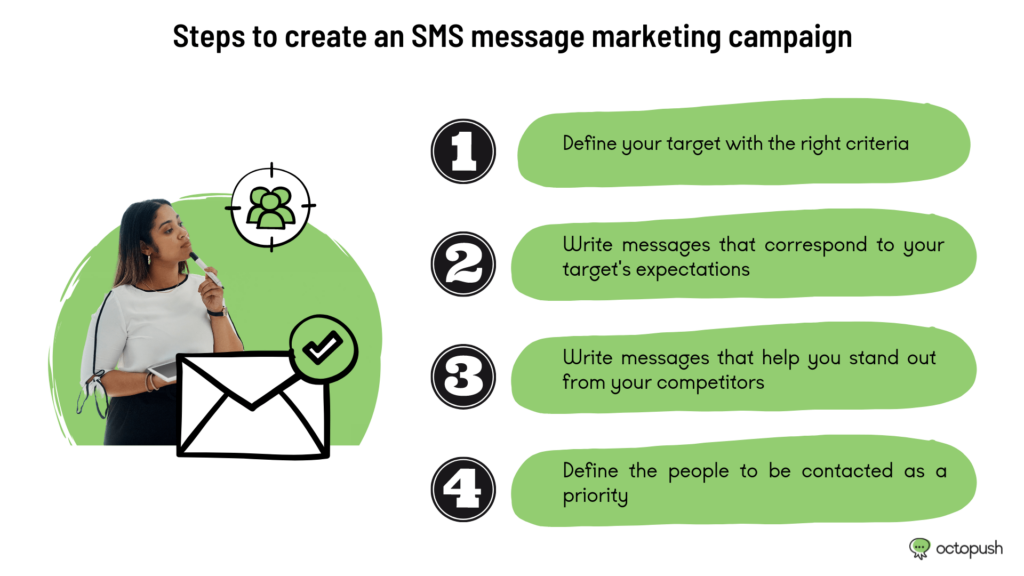 Now that your objectives are defined, you can sell your products through SMS message marketing. To do this, identify precisely in which segment of your clientele is the ideal profile. Determine who he is, his history, his motivations, his needs, his values or his doubts. You need to go further than simply disseminating information about your service to win over your future users and customers. Rely on your knowledge to know your target and your future customers well.
For an efficient targeting of your campaigns, trust a mass SMS sending platform
The platforms specialized in sms are more and more numerous. They allow you to send mass sms marketing messages to many customers around the world. You have the possibility to sell your products and reach more people. And, the Octopush platform is a good solution in this field thanks to its many features. Do not hesitate to use our services to achieve better customer targeting and a better deliverability rate of your campaigns.