If you are in the field of e-commerce, the SMS marketing e-commerce could be of great use to you. Are you looking to build customer loyalty? There are many tools to help you do this. And SMS marketing is in this category. It is a practice that seduces by its multiple advantages.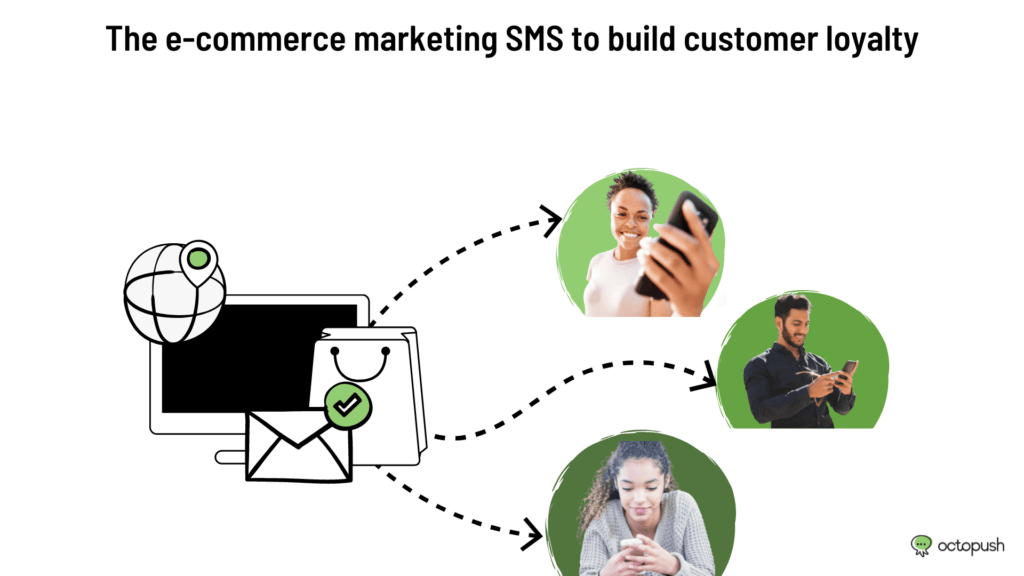 The advantages of the SMS marketing solution for an e-merchant

The e-merchant gains a lot by using SMS in his marketing strategy for his customers and his business.
The limitation of expenses for a better quality of online campaign. One of the biggest advantages of SMS marketing in ecommerce is its very low cost. SMS marketing does not require the deployment of a very large financial resource. You don't need to hire field staff to promote your product via message.
Reach more customers to stimulate purchase. Ecommerce is a distance selling technique. The e-merchant sells to customers with whom he has no real physical contact. It is therefore a distance selling strategy. To promote his product, it is therefore important to adopt remote techniques that can help to get customers. Thus, with the SMS marketing, it is possible to inform the prospects of the special activities that you organize in relation to your products.
Moreover, statistics have proven that about 57% of consumers enjoy viewing their advertising messages on their cell phones. This is the proof that with this tool the e-merchant will impact many people.
The ease of use of the communication solution to reach customers with a single message. Unlike other marketing techniques, SMS marketing is easy to use to develop your online sales. An SMS message contains about 160 characters. It will only take you a few moments to prepare its content and send it. However, it will have to meet all the specificities of SMS marketing.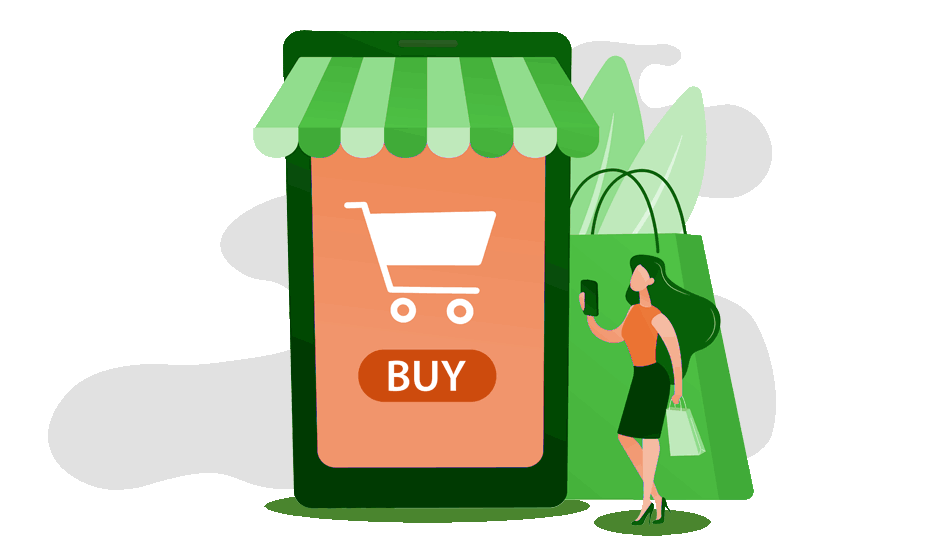 Why use SMS marketing as a tool for your e-commerce ?

SMS marketing contributes enormously to the development of ecommerce. First, it ensures a clear increase in the company's turnover. By facilitating the contact with the customers, the advertising message contributes to the fluidity of the sales. The products are sold out very quickly. There is a permanent renewal of the stock. Therefore, your online store will always put on sale the new products. Your platform will be a reference not only in quality products, but in providing the latest categories of service.
The other advantage that you guarantee yourself with ecommerce is that your services will not suffer from lack of notoriety. Indeed, more than half of the world's population uses a telephone. The average use of these gadgets is 150 times in one day. So there is no risk that your messages will go unnoticed.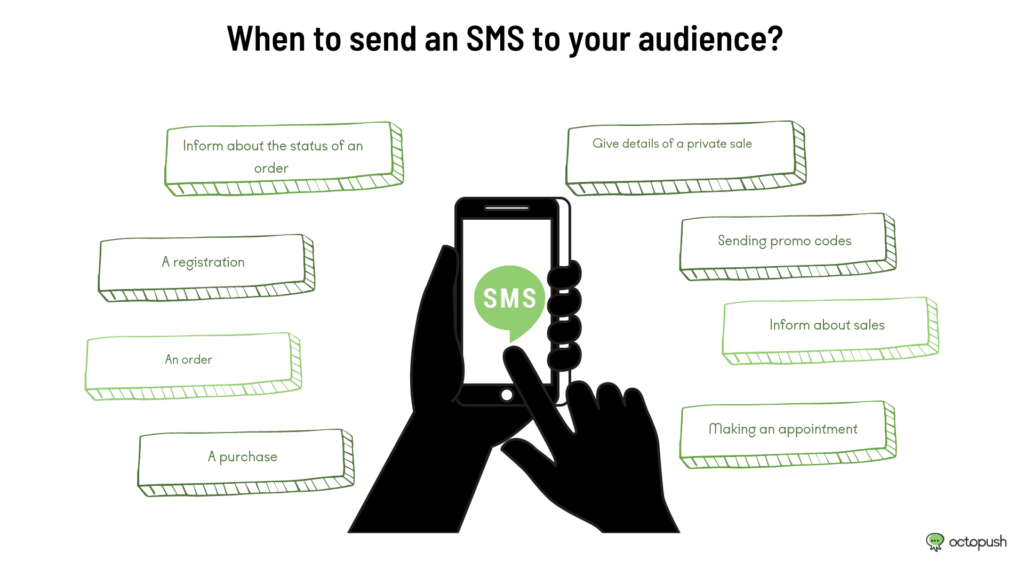 SMS marketing can be used in the following situations:
A registration
An order on your ecommerce store
A purchase
A booking of an appointment 
To inform about the status of an order 
Sending promo codes via a strategy or communication campaigns for a birthday for example;
Inform about sales campaigns;
Give details of a private sale in store or online.