First of all, why wonder what a good example of SMS prospecting looks like? Well, the implementation of an SMS marketing campaign strategy or not, allows your company to adapt to the requirements of the market in which it operates. Today, different strategies exist and have their specificities. However, one of the most effective remains the professional message campaigns or SMS prospecting. On many occasions, it has proven its importance!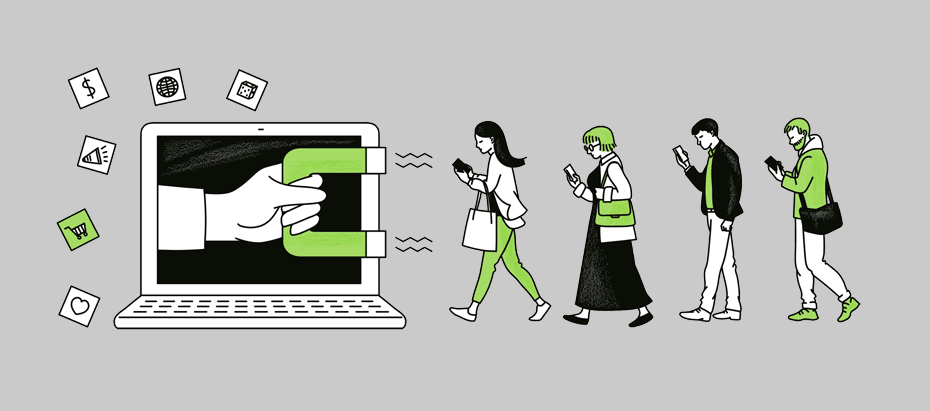 What is a good prospecting SMS?
A prospecting SMS is a quick way to exchange with several prospects at once. Still called SMS marketing, it allows you to reach your objective by reinforcing your existing web marketing campaign and by presenting a certain relevance on emerging markets.
A good prospecting sms respects certain rules namely: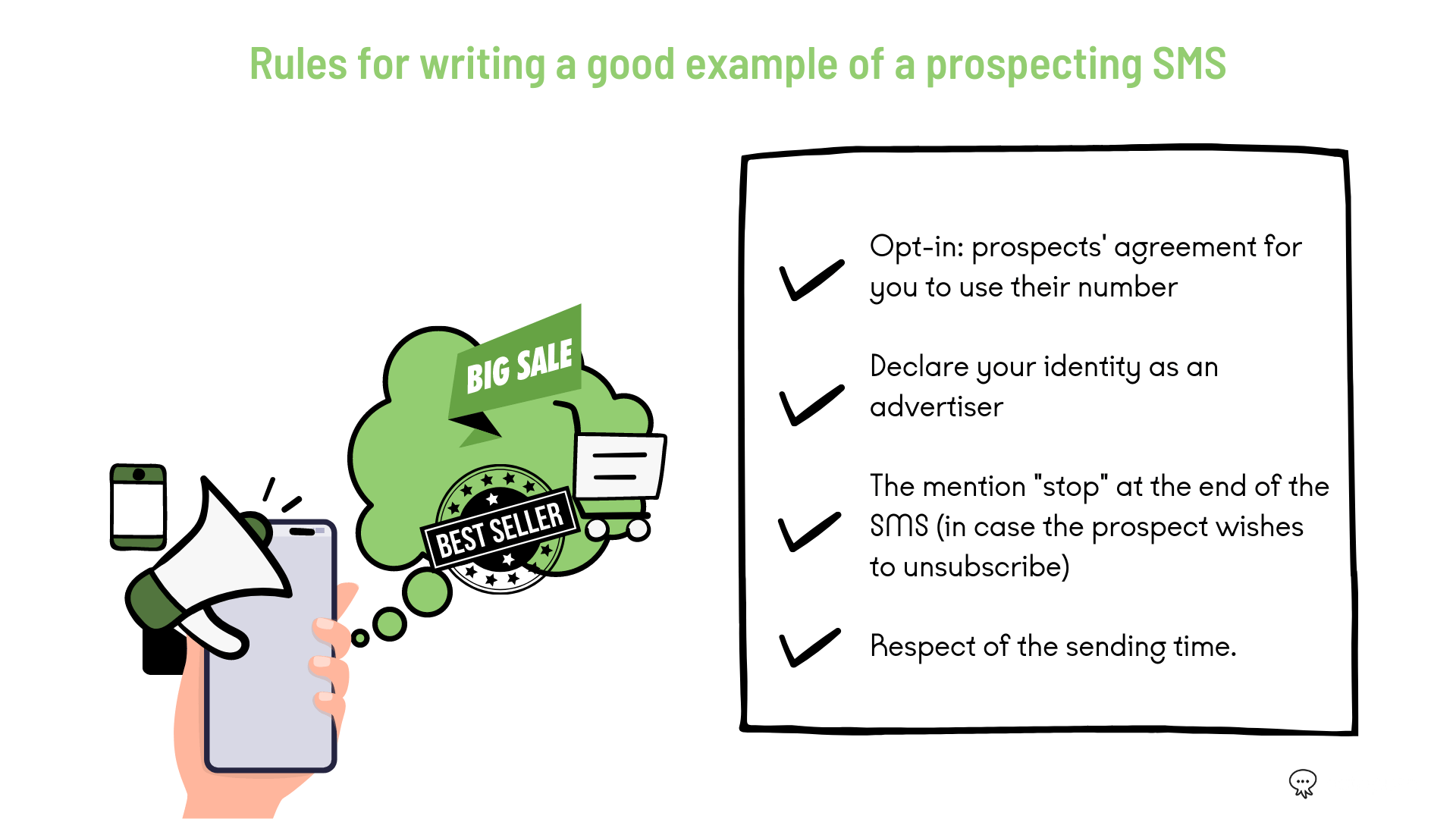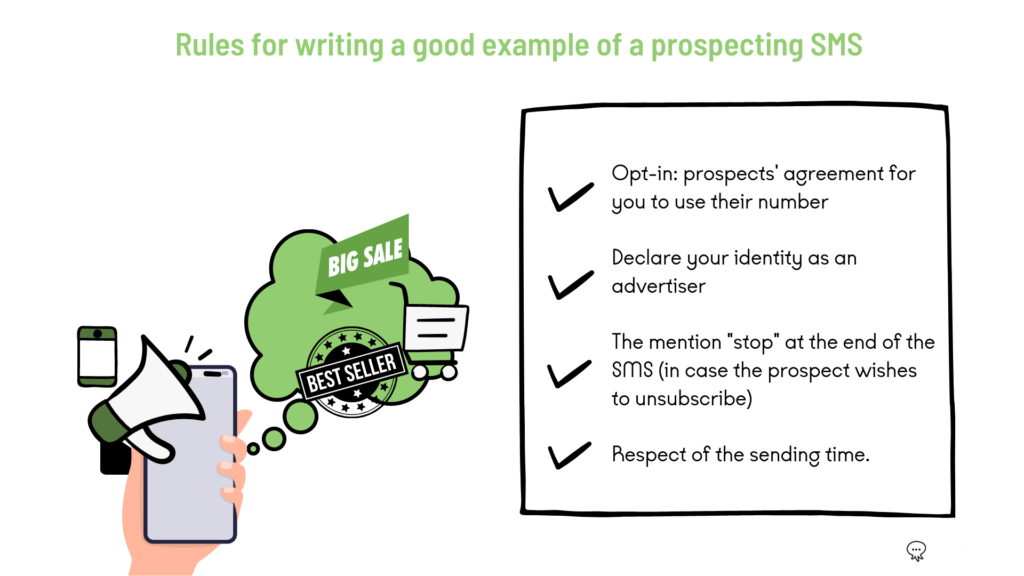 Opt-in: prospects' agreement to let you use their number;
Declare your identity as an advertiser;
The mention "stop" at the end of the SMS (in case the prospect wishes to unsubscribe);
Respect the sending time.
Find the right prospecting SMS to boost the performance of your advertising campaigns
Writing a good professional SMS goes through many steps.
Identify yourself in your campaigns
An example of a prospecting SMS must necessarily include a personalization of the sender. This is a plus that will undoubtedly be of great help to you. Indeed, the recipients of your professional SMS via the web during your campaigns do not necessarily know your brand. Therefore, in order for them to immediately identify you, it is necessary that you personalize the sender.
Keep it simple
In addition to the personalization of the sender, make a simple writing for your example of an SMS campaign of advertising prospecting. Generally limited to 160 characters, your message must be to the point. Therefore, propose only one offer in your SMS. Above all, explain what it consists of, indicate its duration and its validity date and tell how to take advantage of it.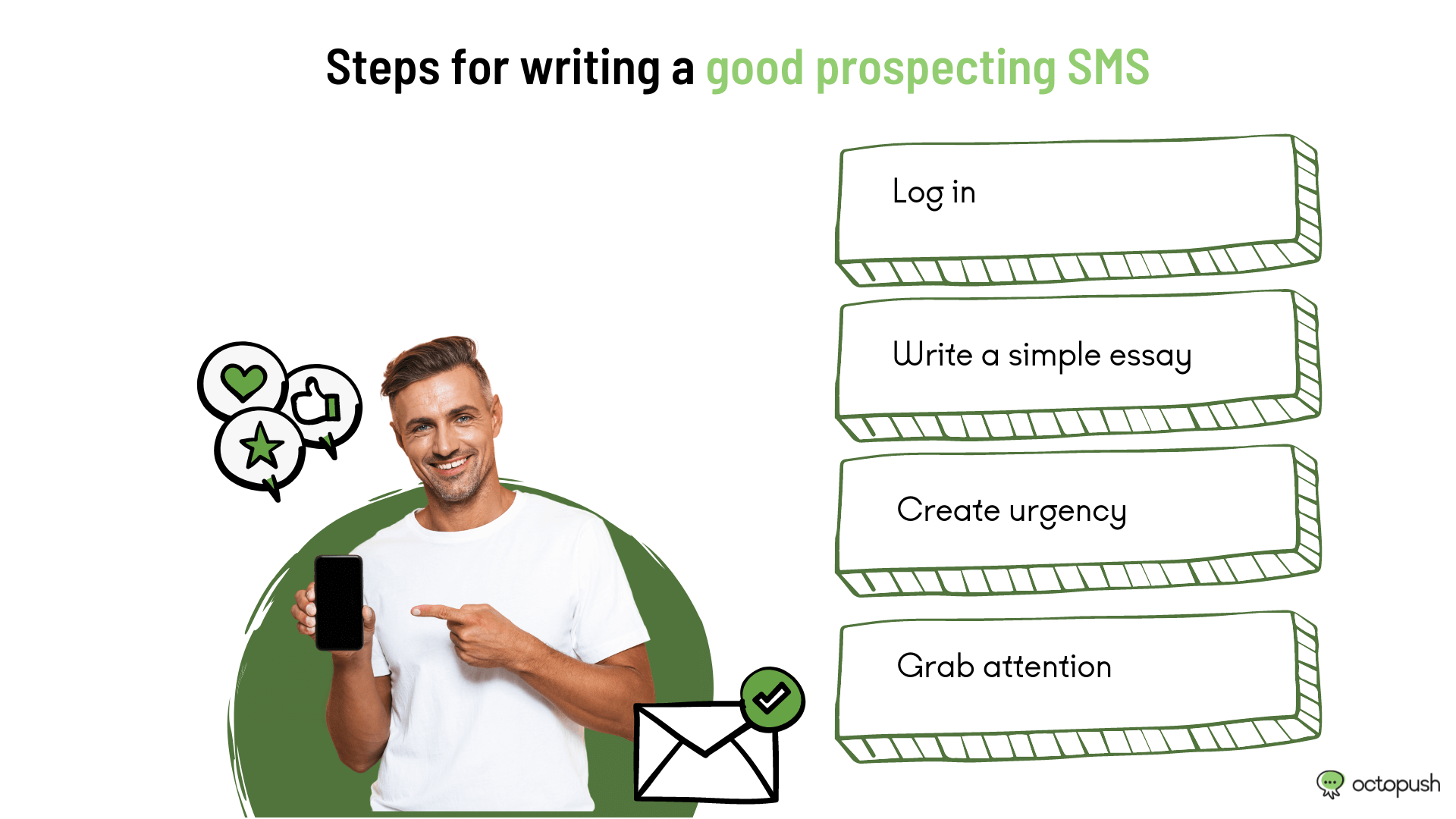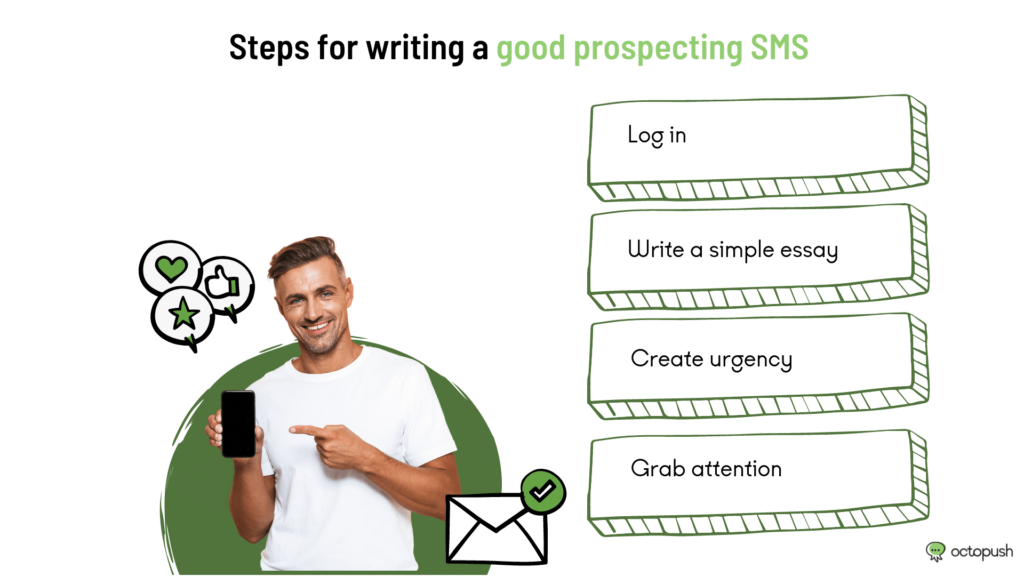 Capture the attention of your customers
To immediately capture the attention of your prospects or customers, it is advisable, in your example of prospecting SMS, to use striking words. Also, put them in capital letters. As an example, you can put "'SOLDE "', "'PROMO "', "'EXCLUSIVE "'… Putting the essential information at the beginning of the message is also an excellent idea.
Advertising campaigns: create urgency among your customers
The more limited in time the offer is, the more it makes the recipients want to hurry, at the risk of not being able to take advantage of it when they decide. In this context, you must necessarily create a sense of urgency. The offer must be framed in time with a specific date and duration. Thus, your example of prospecting SMS will have the desired impact.
Some examples of prospecting sms
The advertising SMS or SMS prospecting vary from one company to another. Here are some examples to address your future customers:
"Hello Mrs. Dujardin, Happy Birthday! You get a 15€ voucher by presenting this SMS. See you soon";
"Want to offer our beauty boxes to your friends and family? Great, we have interesting offers at reduced prices for you! Would you like to know more? Visit our website or contact (number). Stop at (number) ;
Etc.