Businesses often use SMS gateway lookup software to systematically and efficiently send text messages to their subscribers or customers. However, not all business owners grasp the concept of SMS gateway software, even though it could be useful to them. This software allows users to distribute any number of texts at a given time. Running the SMS software on a computer could be the easiest option to send SMS to customers or subscribers. But it can also work on a cell phone or tablet. And guess what, this system is also used to verify numbers via SMS.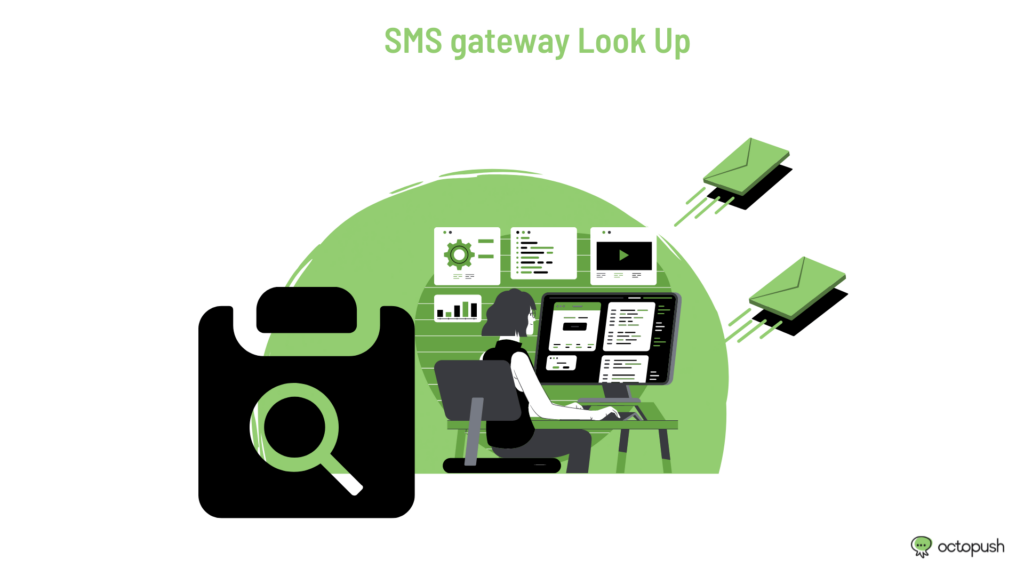 What is an SMS gateway lookup?
An SMS gateway allows you to send text messages (or files) from a web or mobile application to your customers and contacts via a mobile network. You can also receive replies, send group campaigns to groups of contacts or send individual texts.
The main advantages for a business are that an SMS Gateway via PHP or not will convert your messages sent from the web into a text message compatible format. It will ensure that they are delivered to the person you need to send them to. You won't have to write thousands of messages manually. You'll be able to send mass campaigns via the web, and even create event-based triggers that will automatically send messages to your subscribers based on their specific actions.
If you think this sounds like an SMS API, you're right. SMS gateways are simple and are essentially the same as an API, but are simply called a gateway.
SMS Gateway Lookup: why use an SMS platform for number verification
Using an SMS Gateway Lookup allows you to send verification SMS messages. This possibility has many advantages.
Fast and reliable delivery
One-time access codes are often time-limited, which means users must enter the code before it expires. If you're sending thousands of SMS gateway lookups to your customers, you're going to need a verification service that can handle this scale without sacrificing speed.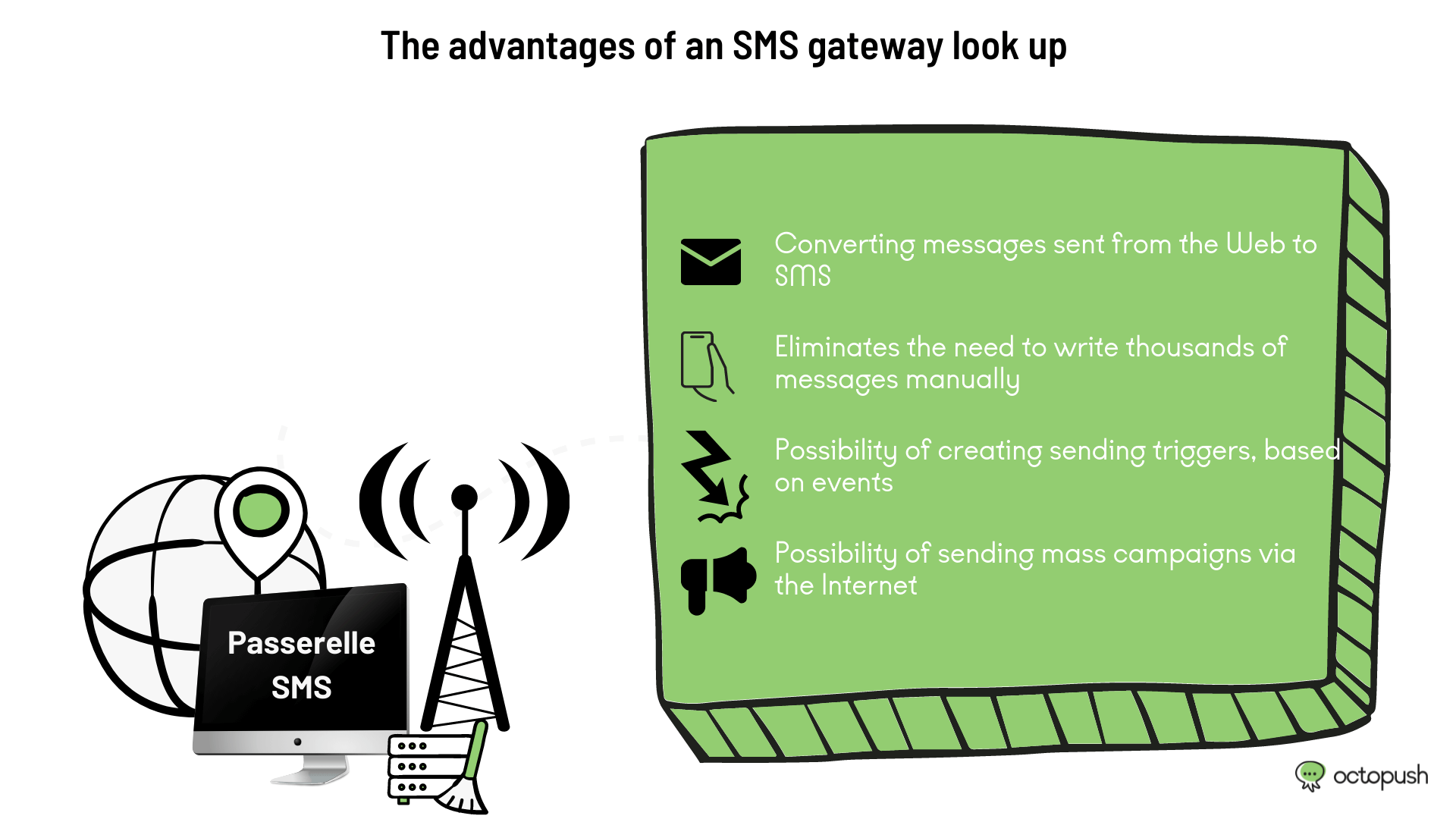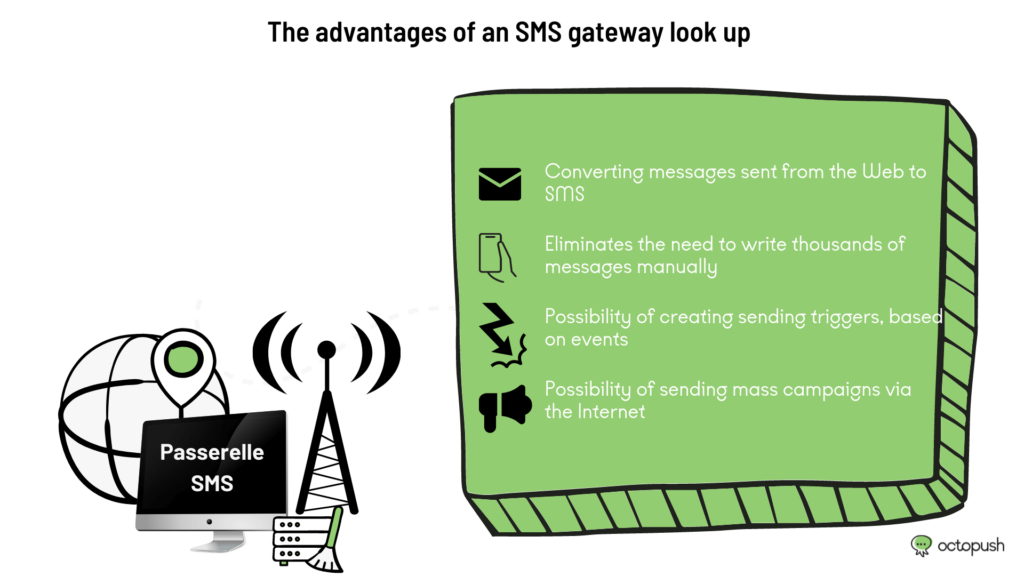 Security
Messages must be delivered securely to users. Otherwise, attackers can intercept unprotected messages and use the code to access your users' accounts. By using SMS Gateway Lookup, you ensure data security for all parties involved.
Top-notch support
If something goes wrong, you need a service provider who can help you immediately.
SMS gateway lookup: segment your campaigns!
Companies now have access to segmentation tools that allow audiences to receive relevant updates. Targeted promotions give you a certain degree of control over increasing conversions. They align your promotions with your audience's intent.
The integration of an SMS Gateway gives you access to statistics from your past campaigns. This information will then help you track the performance of your campaigns.
You should be able to track metrics such as the number of messages delivered, opened or the number of users who clicked on the links you sent. Integration with your CRM also allows you to segment your customers in your SMS list based on their demographic, geographic or behavioral data.