Automating the sending of SMS is not new to many companies. This operation allows professionals to program SMS messages in advance for each customer. The API is an excellent tool for sending your SMS, widely used to automate the sending of messages. What are the advantages of this compared to sending a message? Discover here the importance of an API in automating the sending of your SMS to your typical customer as well as to your contact list.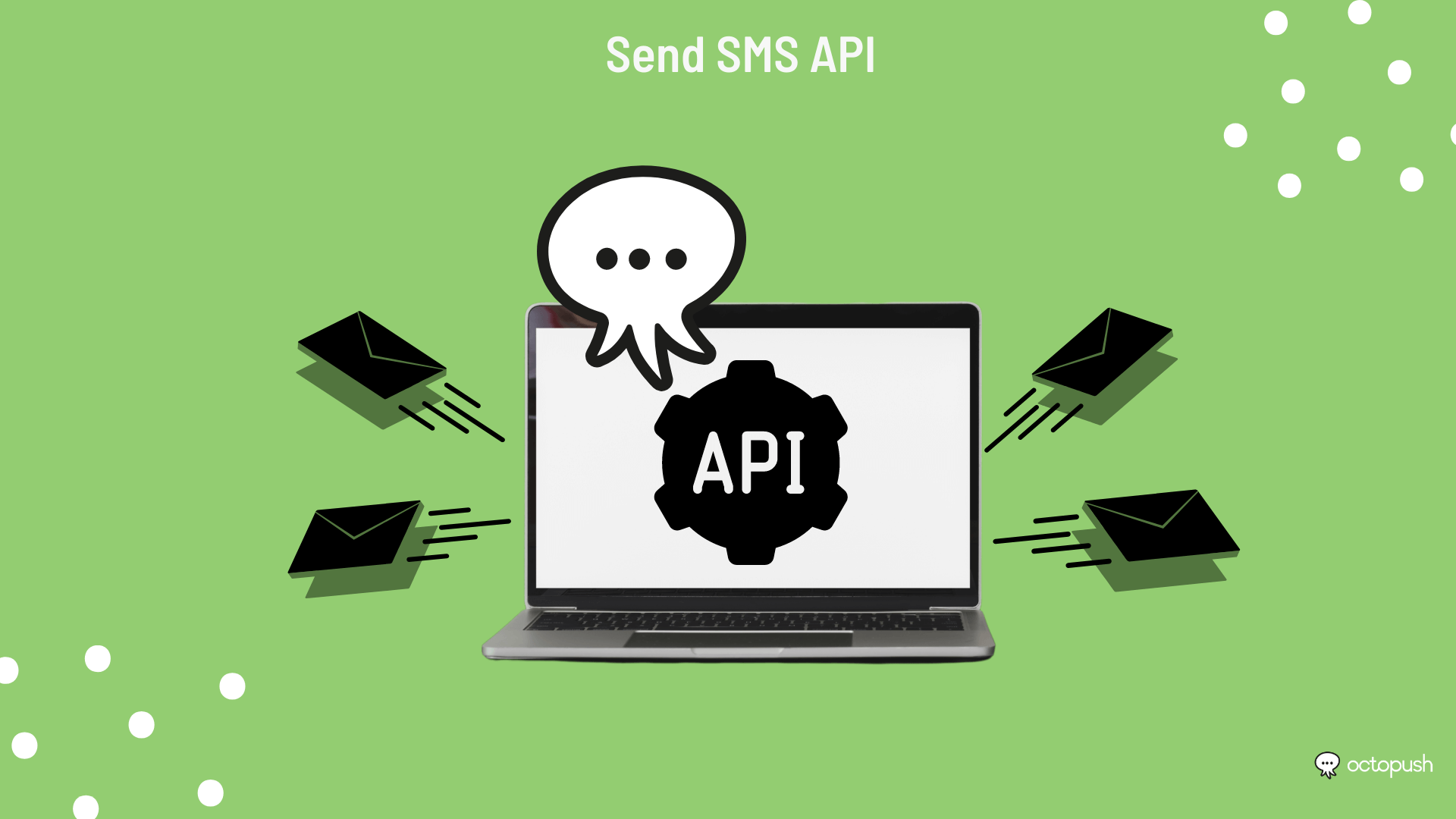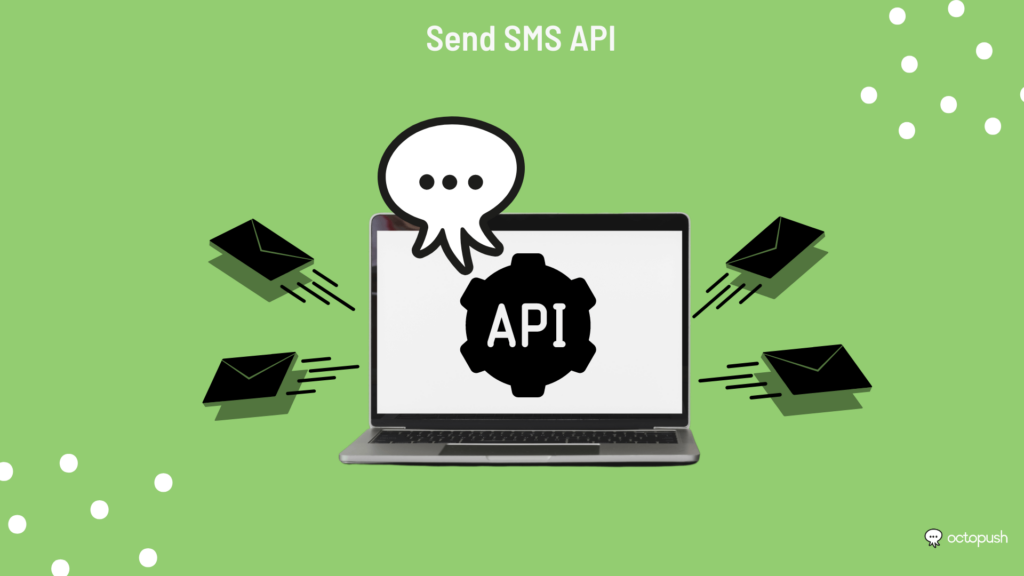 Why automate the sending of your SMS messages without email?
Automating your SMS messages via API allows you to provide a good customer experience. When you use an SMS API, you have the ability to integrate SMS services into your website for your contacts via your own mobile number. You can personalize your messages based on certain actions of your customers. For example, when one of your customers subscribes to a loyalty program, you can send him a personalized message. This message will thank them and welcome them immediately after their registration.
Thanks to a message sending API, you save time and communicate in real time with your customers. It allows you to automate purchase and delivery notification messages, SMS reminders and updates to your contacts. You can schedule messages to be sent at a time or date of your choice. With a send sms API you keep a real contact with your customers and you show a great professionalism. It is a good tool to improve your typical customer experience, resulting in sending the right message to the right contacts via your mobile number or a virtual number without going through your email.
Facilitate your process of sending a message to your typical customer via API regardless of the date via your mobile number
The SMS campaign is an action that allows you to reach specific objectives via SMS through your contact list. It allows you to pass a promotional, advertising or just informational message. With an SMS API, you can easily and quickly set up an SMS campaign with your contacts. It allows you to select the prospects based on the criteria you want. You have the possibility to create promotional messages that do not exceed 160 characters at the date you want.
This forces you to write a simple and effective SMS message to be sent by SMS API PHP, JAVA or others. The result is to allow your typical customer to quickly read the message you are sending. It allows the company to make campaigns without too much financial expenditure and keeping the same mobile number. In addition, an SMS API allows you to track all the statistics and performance of your campaign according to the date and time of your sending.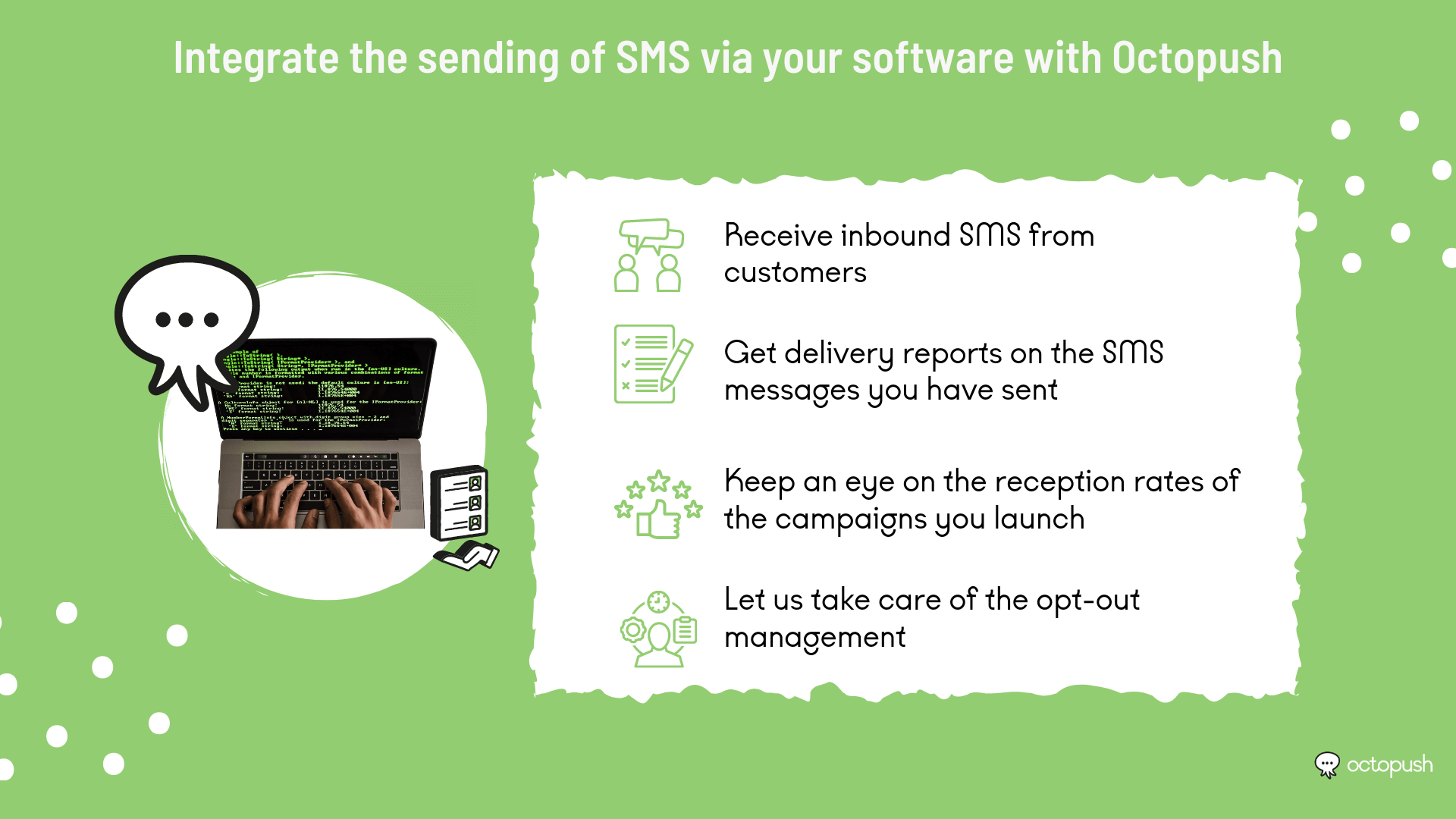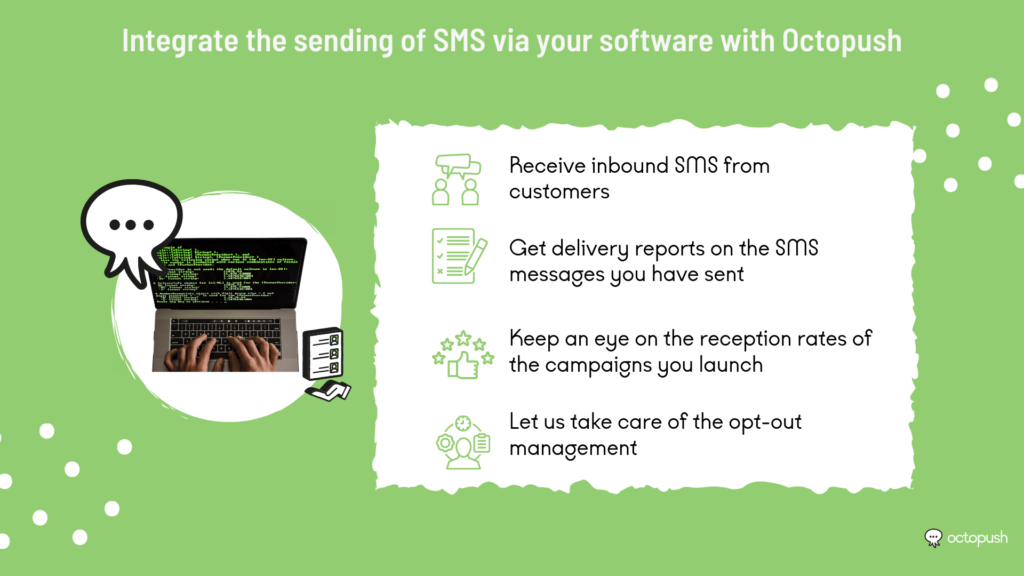 Integrate the sending of SMS via your software thanks to Octopush
To have an SMS API to integrate in your e-commerce platform for example, you should solicit the services of a professional solution provider like Octopush to program your campaign. You can use the Octopush SMS API on your software and applications to automate the sending of SMS messages to your contacts. You will also receive incoming SMS from customers, without going through your email. With Octopush, you get delivery reports of the SMS you have sent. This allows you to have an eye on the reception rates of the campaigns you launch.
Octopush also takes care of the opt-out management. It allows you to communicate in a bilateral way thanks to SMS messages and to send mass SMS via a PHP or JAVA API on the date of your choice to your contacts. You receive notifications in your email box when your account reaches a certain threshold of sent messages. It is a great automation tool for developers to automate the mass sending of your message on the date of your choice. It supports several programming languages for API integration like PHP, Java, Python.