Knowing how to send an SMS is a non-negligible marketing skill. Indeed, in recent years, the world of marketing is undergoing major changes. The addiction to phone, internet and messaging is a big part of it. Many people consult their cell phone (Iphone or Android) to check the last text message before going to sleep. This tool is therefore full of potential for sending your messages.
Therefore, it is quite possible to launch message-to-message campaigns to reach a wider audience outside basic messaging channels on the Internet. The potential of this tool allows to integrate SMS campaigns into a digital strategy and send the right message to the right person at the right time. But, it is very useful to respect some rules for this type of communication.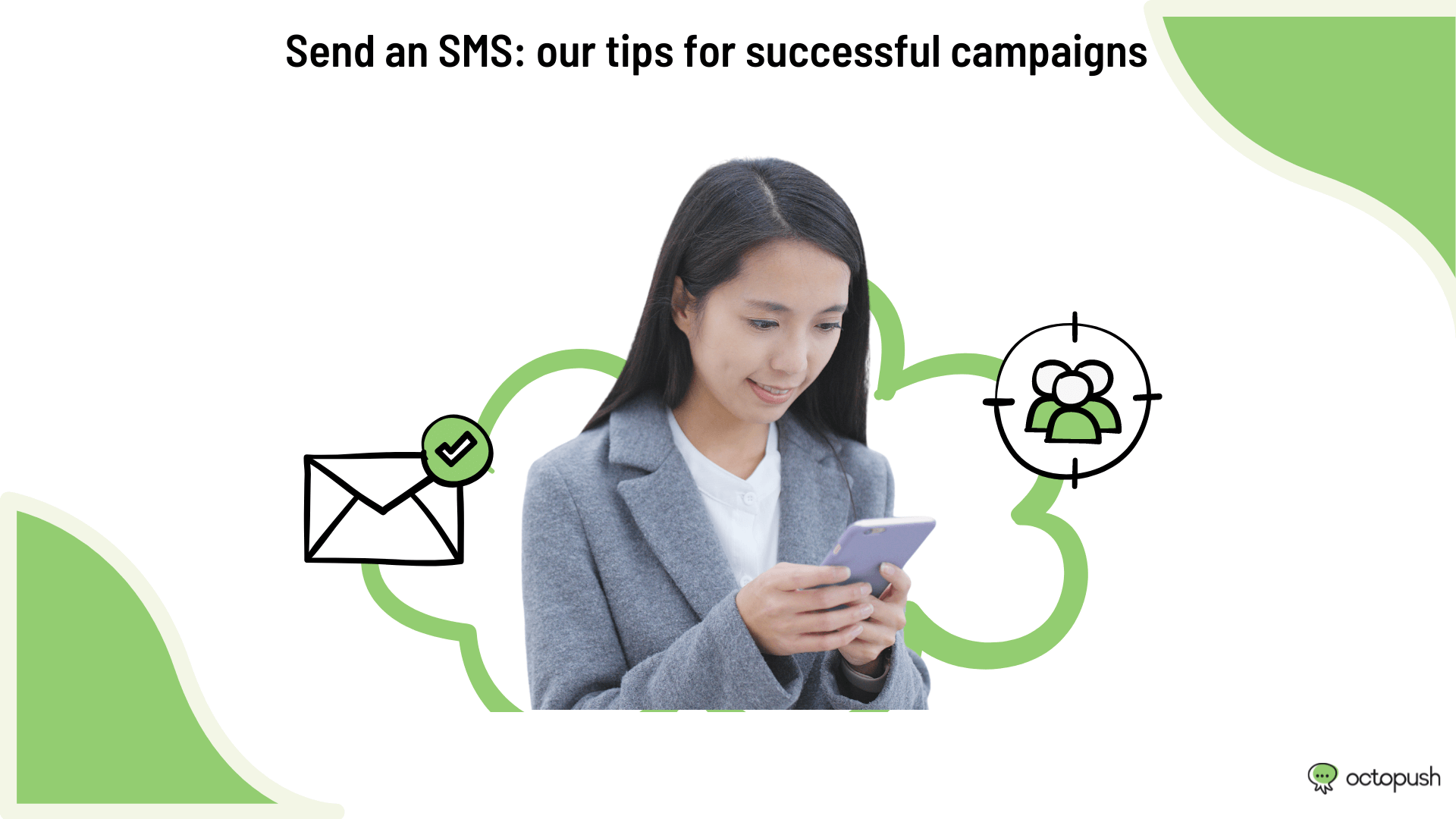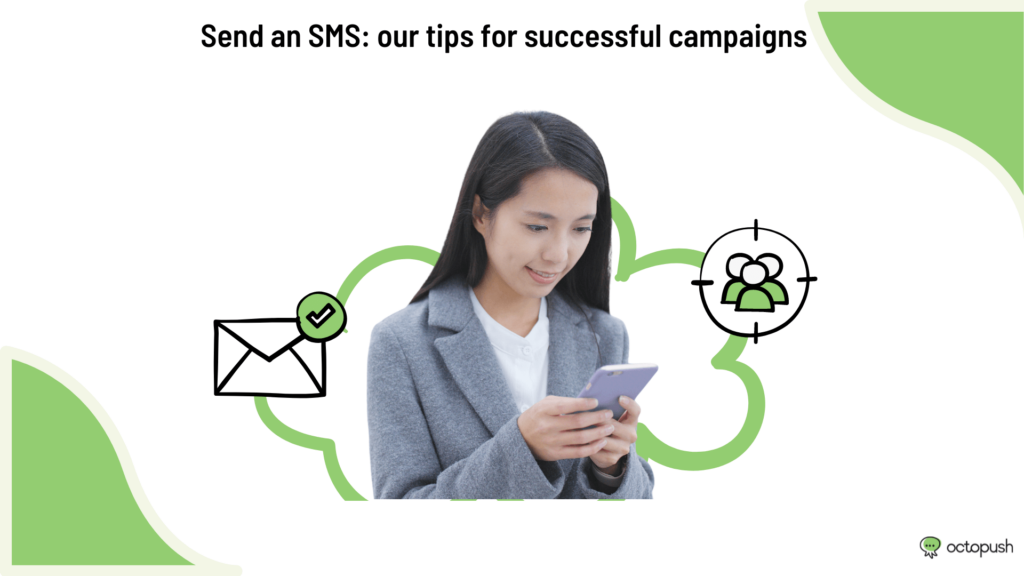 Send an SMS: Stay professional and concise
At a time when customers are overwhelmed by advertising content, it is essential to ensure that they do not object to receiving messages. Obviously, this is not an academic assessment. Just send your message. It is true that some targets will reject your text message. So you must remain professional.
Keep in mind that the goal is to send a text message to a list of contacts to get good feedback. While it is important to plan your text messages, you don't need to worry about what will happen later. You need to make your message touch the customer so that they show up at your business. How do you do that?
Remember that the sms is a short text that does not exceed 160 characters. It is used to send texts on the phone. So, write simple, easy-to-read and understandable messages. Include elements in your message that are likely to interest your customer. For example, you can tell them about an event, a promotional offer or a discount coupon. In a few words, you will have caught their attention and won their heart.
Send SMS: bring added value to your target
In order to build customer loyalty, it is important that your message and your service are useful to them. This will allow you to attract more people to what your company offers. To do this, you must provide added value in your sms sending. How can you do this? Here are some effective tips.
Start by identifying what type of message would be appropriate for your customer. To do this, you need to educate yourself. Take into account basic categories such as preferences or geographical location of the target. Don't hesitate to segment all your targets into categories so that you have multiple contact lists. This way, you will be able to personalize your messages to get good feedback.
Then, set up a good timing to send your SMS marketing. This is one of the most important factors for the success of your mobile communication. Consider the availability of customers. Remember that customers love special promotions on holidays and special occasions. Finish the process by choosing a number and proceed to send sms to let your contact list enjoy a new service.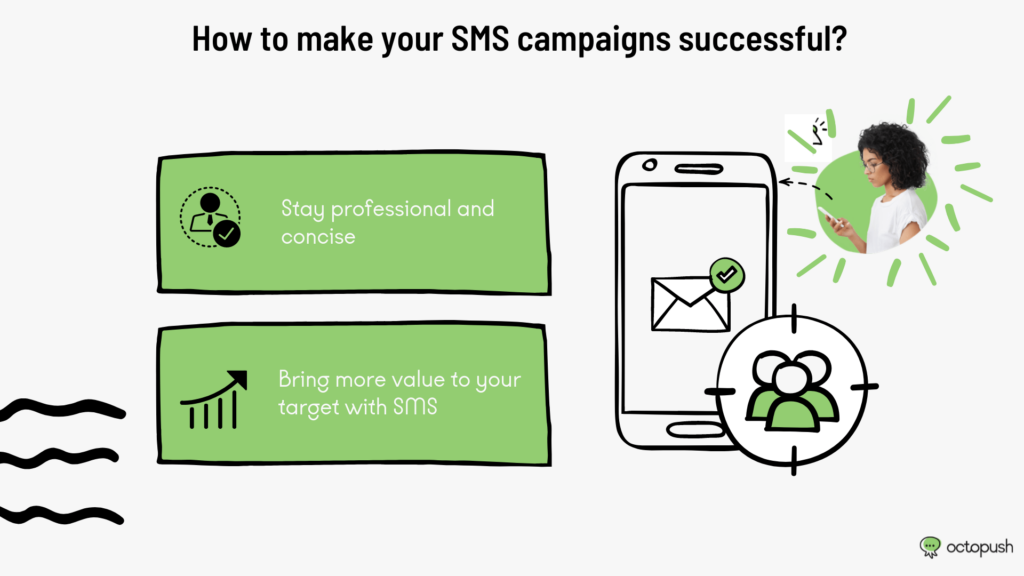 How to send an SMS to your customers via the internet?
If your message is ready, you should send it. Nevertheless, if you want your messages to reach many targets, use the offers available on the Internet. These are sms platforms like Octopush. They will allow you to maintain a privileged relationship with your customers by sending them quality sms. Do not hesitate to use our services to personalize your SMS messages with a virtual number or not. This way, you will be able to launch SMS or MMS campaigns to better boost your sales.
Of course, you can continue to send your SMS messages manually to each of your contacts in each list, but when it comes to sending mass SMS messages, using a marketing messaging platform allows you to save a lot of time for your mobile marketing campaign. Delegating this type of messaging also allows you to automate the sending of your mobile campaigns and allow you to offer the best possible service to your target. You can also take advantage of this time to engage in conversation, via a dedicated number, with your prospects who want to know more. Thus each SMS campaign allows you to create even more value to your offer which will delight your recipient.
As you can see, the most important thing in the field of SMS sending is to think carefully about what you want. However, we advise you, when sending mass SMS, to use a platform specialized in the field of SMS and MMS campaigns.