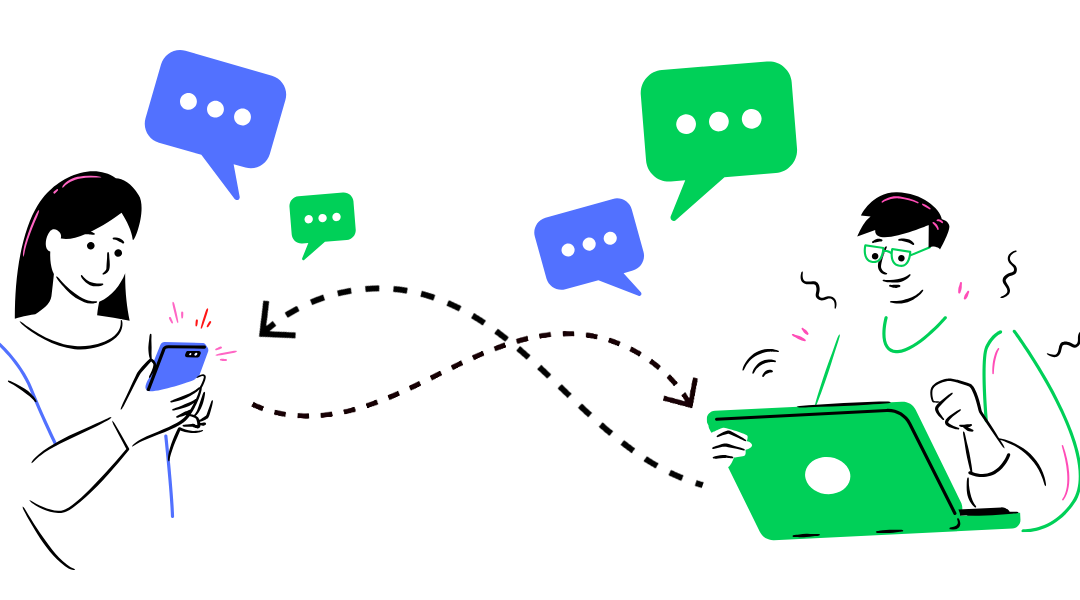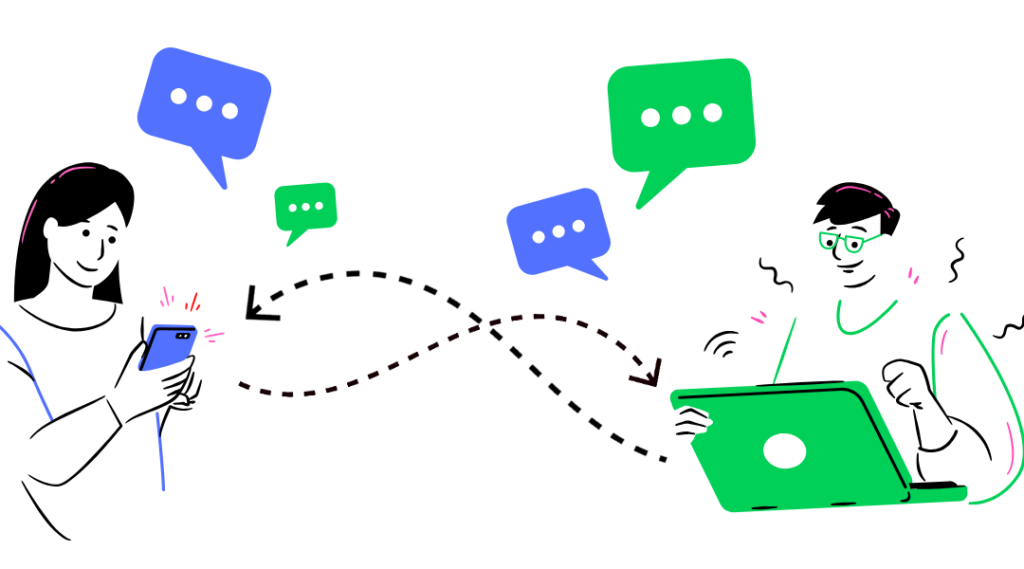 Allow your customers to respond to your messages with Two-way SMS and start conversations that will improve your relationship with your customers.
Do you currently use SMS for your business? If so, then you must know that it's one of the most effective ways to communicate with your clients: they have a 98% open rate, against 20% of email.
What we also know is that they have a 45% response rate, and from that percentage, the people that answer tend to do it in just 90 seconds. That means that nearly half of the people you push your SMS campaigns to are willing to keep that conversation with your brand.
Customers want to chat with you.
And that is a huge opportunity that you can't afford to ignore.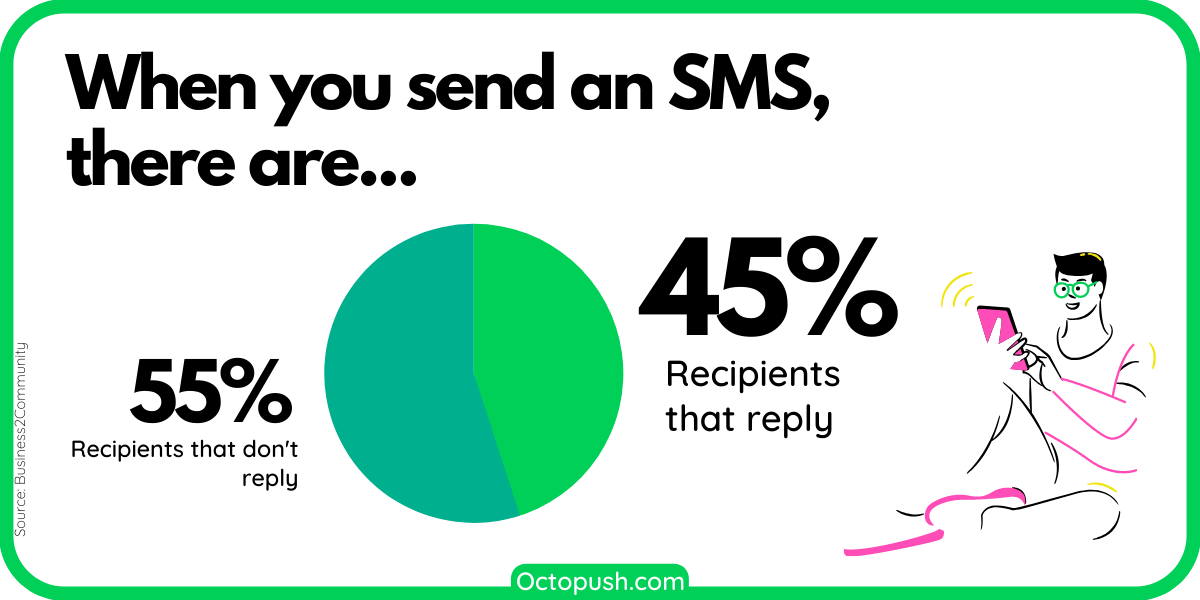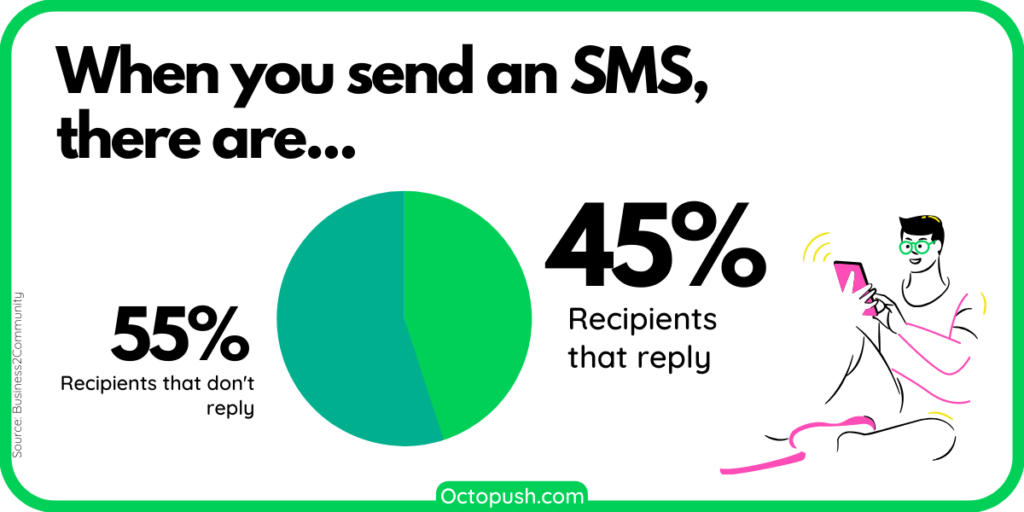 What is Two-way SMS?
Two-way SMS means being able not only to send a message to your client but also to receive their response. As simple as that.
As we said, customers are showing an interest to keep the conversation going with your brand. How can you leverage that?
Enabling fluid communication improves your customer relationships. Better customer relationships mean loyal customers, and with that, you can make sure that not only that they will choose your brand over your competitors, but also that they will recommend your products or services to their family and friends. And that, the word of mouth, is the best marketing channel you can strive for.
Now, let's go back to the specific practices that you can implement to impact your customer relations favorably:
You can start a conversation with your customers wherever they are, and they will be able to reply. You have 99% chances that they will read the message you're sending to them (check out our SMS statistics here) and they will be able to reply right away with a single click on their phones.
Your customers will be able to start conversations themselves. Send a welcome SMS when they subscribe to your services and ask them to add you to their contacts. This way, whenever they need something from you, they won't have to Google your number, search for your website or fill in a tedious contact form.
Smart up your conversations. What your customers like about chatting with you, is that they don't have to bother looking for what they need, so chances are that they will probably ask very basic information. You that 1st level of response, you can set up automated workflows with SMS that will save you time, and keep your customers happy. (You can also consider conversation AI platforms)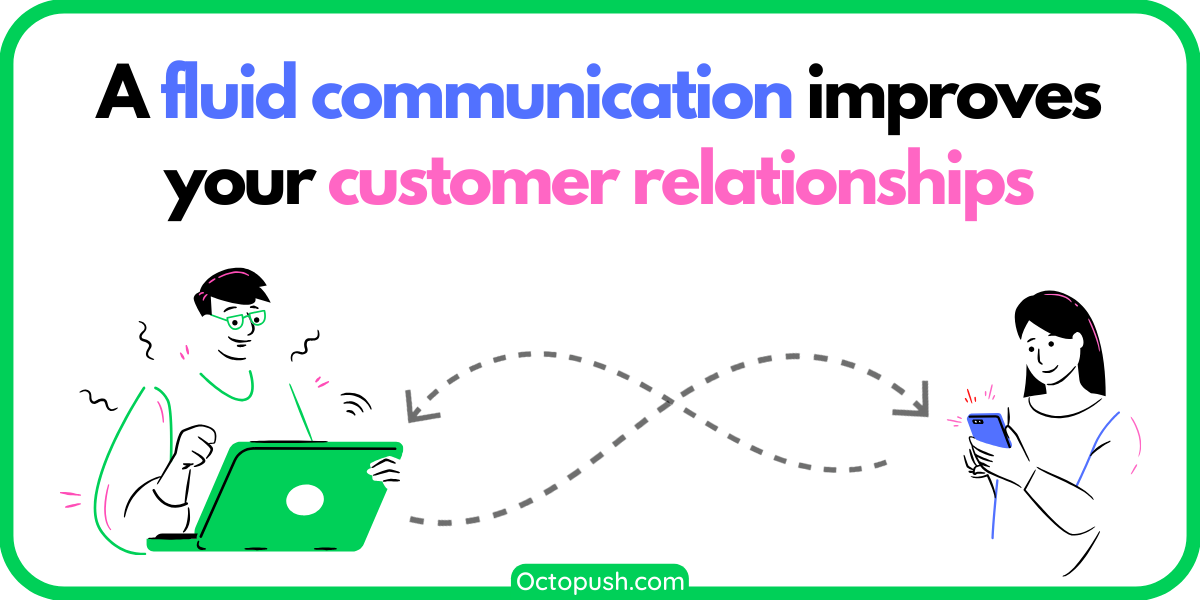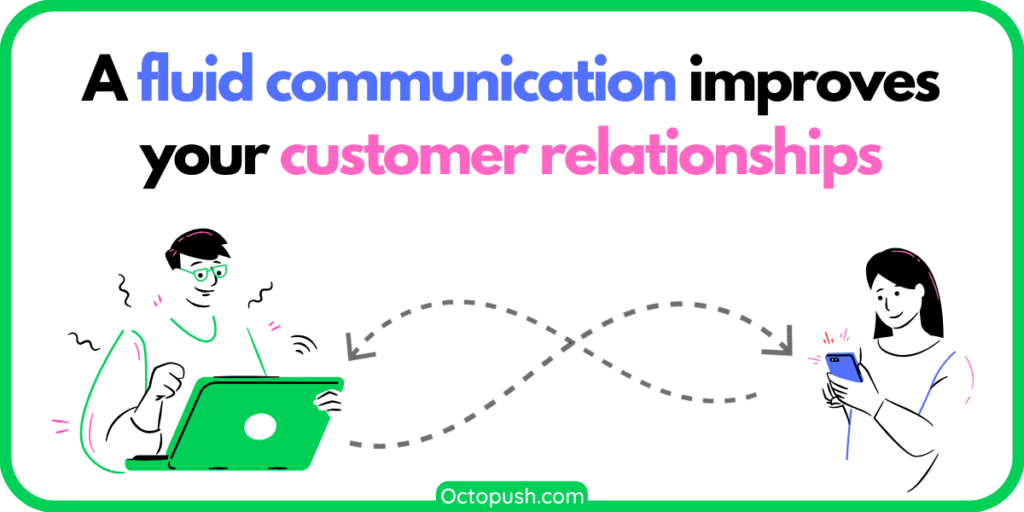 Real-life examples: 1 way SMS vs. 2 way SMS
You might be wondering if running the extra mile and optimizing your SMS campaigns to receive replies from your customers is worth it. How can you know for sure that your efforts will affect your customer relationship?
Let's analyze 5 simple scenarios with and without a 2-way SMS from your customer's perspective, and let the conclusions arise by themselves.
#1 Appointments
👎 You send an SMS to remind your customers of their appointment.
👍 You send an SMS to remind your customer of their appointment with the option to confirm or reschedule. The customer replies within seconds.
#2 Sales
👎 You send an SMS to your customers with a link to redirect to your website and make the purchase with the offer. The customer has a question about the offer, but contacting you would mean more time and effort invested. He/she desists.
👍 You send an SMS with an offer and your customer replies with a question regarding the offer. Your customer service replies to the inquiry within seconds and then the customer makes the purchase.
#3 Feedback
👎 You send an SMS to your customers with a link to a quick survey. They're redirected to a different screen to complete the survey.
👍 You send an SMS to collect feedback to your customers and they answer with a number to indicate their rating. You reply with a thank you SMS.
#4 Customer service
👎 The customer has to go online into your website, initiate a chat with a representative or fill in a contact form. If the solution required several communications, they probably will have to follow up through different channels.
👍 The customer has to send you an SMS from their list of contacts. And you answer the same way.
#5 Shipping SMS
👎 You trigger an SMS to your customer saying that you're out of stock on an item they purchased on your e-commerce, and include a link to your website for them to evaluate their options.
👍 You send an SMS to your customer saying you're out of stock on an item they purchased on your e-commerce, and include different options within your SMS: reply 1 to change color, 2 to leave credit in your account, 3 to have the money reimbursed, 4 to chat with a representative. They reply within the same chat and you respond with a thank you SMS.
Could you notice the difference? If you were a customer, what would you prefer? If you can deliver solutions with not a great deal of effort from your clients, they will likely choose your brand over your competitors. Every action that would save them time and effort from their side, will represent an enormous win for your business.
How to turn on SMS replies and confirmations in Octopush
Ready to try 2-way SMS? You have 2 options to set it up with Octopush:
in the platform: you can enable the response option and select where you want to receive the answers from your customers (within the History of answers, to your email address, or a specific page of your website)
Don't have a phone number to receive messages from your clients? Rent a virtual phone number and start receiving your customer's replies right away. Contact us to get yours.
Note: at the moment, Two-way SMS is only available for Premium SMS France and it requires validation from Octopush. If you wish to activate it in your account, please contact us.