Indeed, for some people, giving their real phone number is an invasion of privacy. For others, there is the desire to have both a private line and a professional life. In any case, the solution remains the same: renting a virtual number to receive the verification code by SMS.
Want to know how it works? Find out right now in this file.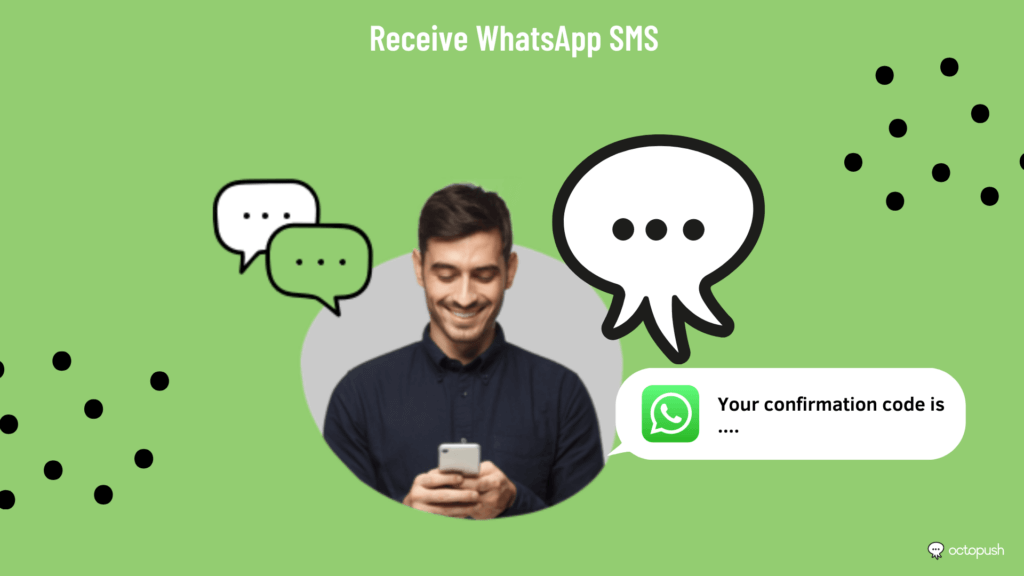 How does the registration on WhatsApp work?
Currently, WhatsApp API and software has more than 2 billion users, it goes without saying that it is one of the most popular messaging applications. So there is no better way to communicate with friends and family or with third parties in business. Not to mention that this application is extremely easy to use and saves a lot of internet data. So it would be a shame for an individual or a company not to use it.
Unfortunately, there are some conditions to register on WhatsApp. One of them is to provide a phone number. As we all know, giving out your personal phone number on online platforms can be dangerous. Moreover, in some cases, a user might not want to use his personal phone number. For example, when they need both a private and a business line. That's why, for this user, the best solution is to rent a virtual number.
But what is a virtual number?
Different from the traditional phone numbers, the virtual mobile number has many more advantages. Indeed, unlike its traditional version, the virtual number is not connected to any physical telephone line and to any fixed telephone line. In fact, this number works with the help of the cloud which can be attached to several types of devices. These can be smartphones, tablets or computers, as long as they are connected to the internet.
To get a virtual number, you have the choice between hundreds of providers. That's why the features offered by them are so numerous and different from each other.
Why use a virtual number to register on WhatsApp?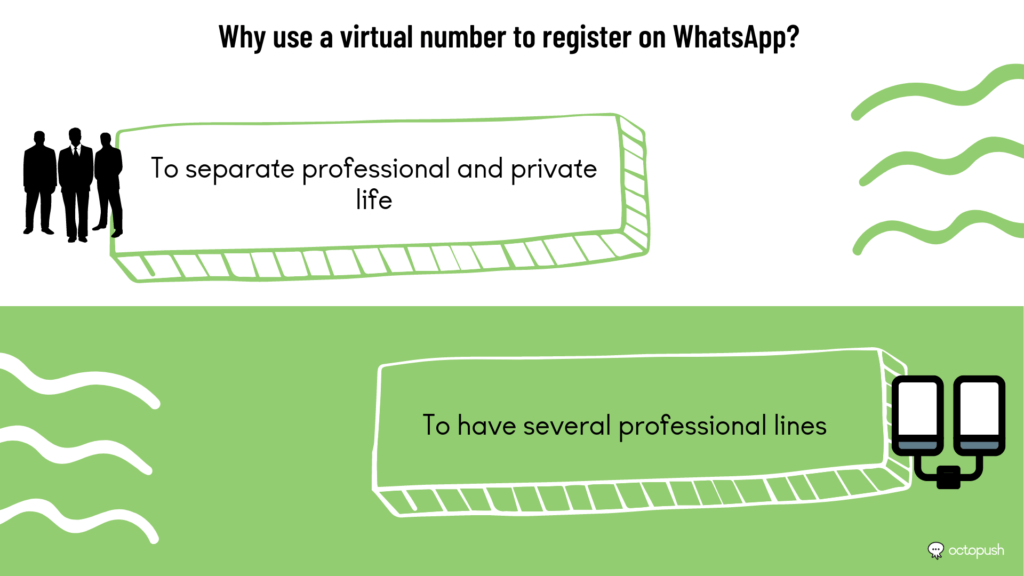 Now the question is: why use a virtual number to sign up for WhatsApp? After all, there are many other alternatives to get an account on WhatsApp.
To separate your work and private life
If there is one advantage of a virtual number for WhatsApp, it is its ability to separate work and private life. With the help of a virtual number, you and your team can have a virtual line for business use only. This will quickly become extremely advantageous for you and your company (and also for your team).
Indeed, with a professional line, private and professional messages will no longer be mixed up. Your employees will be much more organized and productive. After all, there are no personal messages to distract them. And important information and discussions won't go unnoticed because of a crowded inbox.
To have multiple business lines
Using a virtual number for WhatsApp can also allow a company to rent as many business lines as they want. For example, a company may need to create business accounts for their entire team. Using traditional numbers, this action could be very expensive. On the contrary, with virtual numbers, the solution is much more affordable.
Find out everything you need to know about scheduling Whatsapp messages.
Rent your virtual number at Octopush to receive your WhatsApp confirmation code by SMS
As mentioned earlier, there is no shortage of virtual number providers. Nevertheless, to receive a WhatsApp confirmation SMS, don't hesitate to opt for Octopush's services.
In fact, with us you only need to register once to rent as many virtual numbers as you want. This way, you will be able to create as many WhatsApp accounts as you need for your whole team. With us, you will have access to an unlimited number of WhatsApp phone numbers. All this, at extremely competitive prices. Especially when you consider the quality of our services.
Not to mention that with the help of your customer area, the management of the numbers in question will be extremely easy. Moreover, our SMS API that can be integrated into your applications is also at your disposal.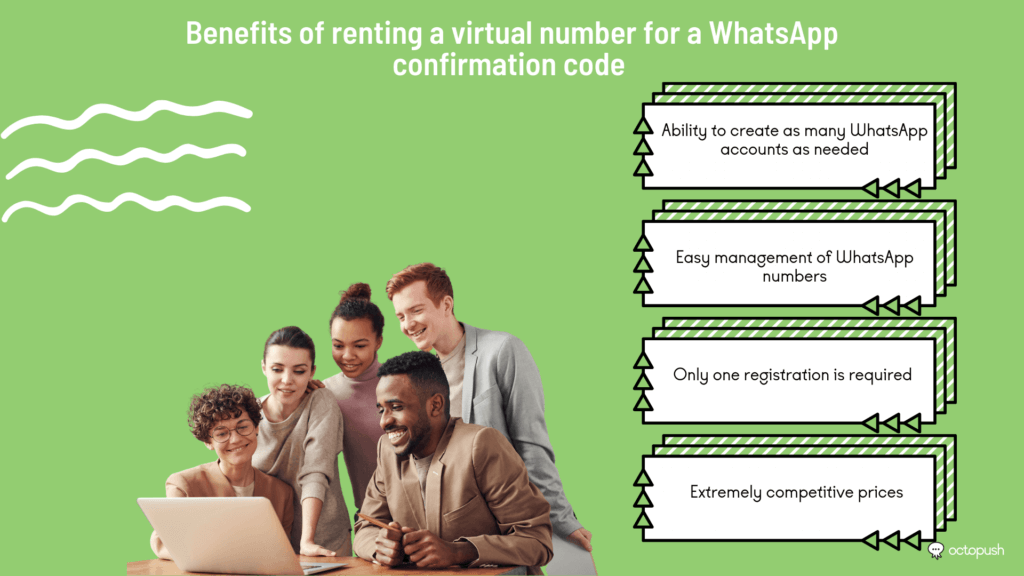 How to receive a WhatsApp confirmation SMS with a virtual number?
Once you have obtained all the virtual numbers you want, you just need to use them to sign up for WhatsApp. A finalization step will be required with information to provide such as country and number, but that's it. So, nothing too complicated.
However, you will have to be careful to get the identification code on the platform of your virtual number rental provider. That is, in our case, the customer area of Octopush. And not on your cell phone. Finish by entering the verification code and that's it! You have your WhatsApp account.
Discover also our resource on: scheduling professional messages on Whatsapp.