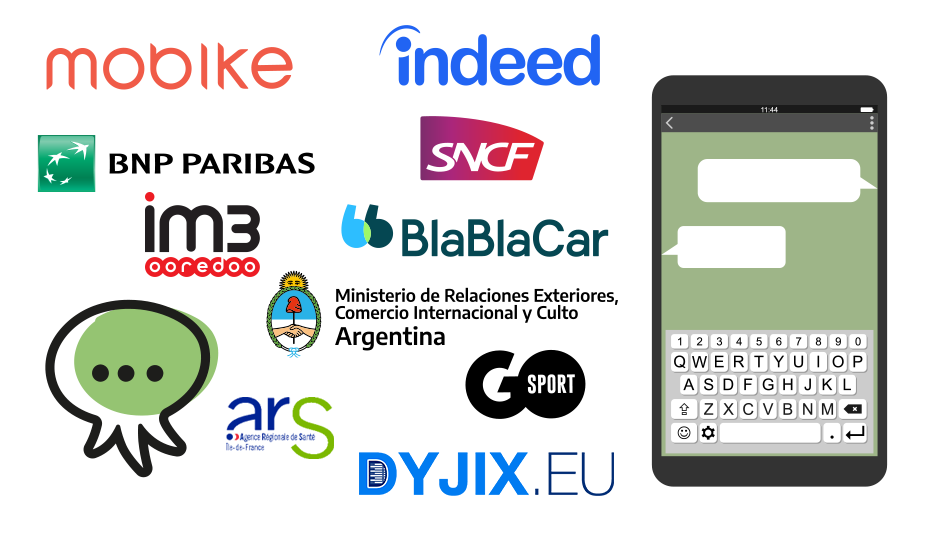 In our last newsletter, we pointed out the benefits of having an SMS Marketing strategy and we shared 6 Best Practices for Lead Generation with SMS.
Now, for some inspiration, let's explore how companies are using text messages with their own clients so we can and how we could apply these strategies with our own businesses.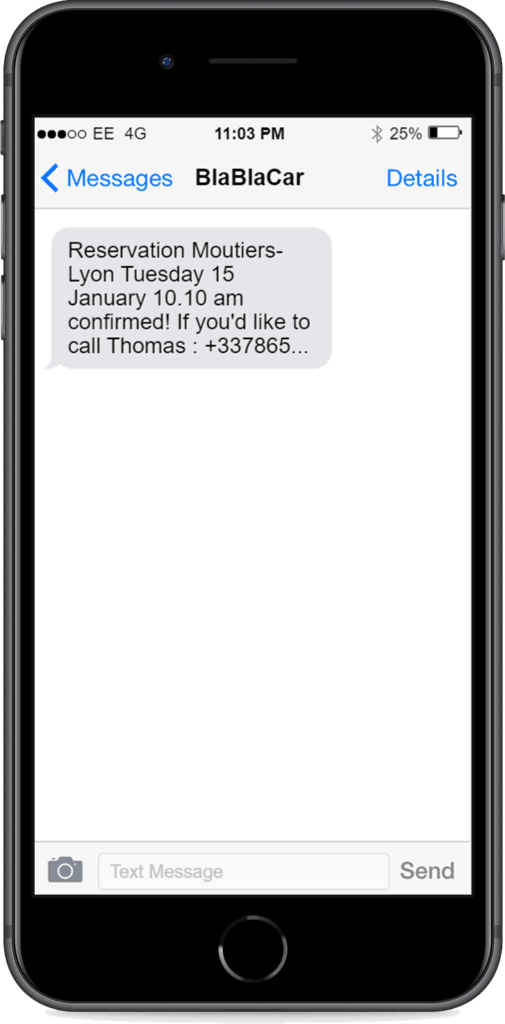 1) BlaBlaCar
The company for car pooling uses text messages to confirm your reservation for a trip and give you the personal information of your driver in case you need to contact him.
Type of text message:
Confirm a reservation
Who can apply it:
Hotels & Restaurants: to confirm a reservation
Associations: to confirm meetings
Doctors: to remind their patients of their appointments
HR: confirm your candidate's appointment
Theaters: to confirm seats reservations
Transport & Trips: to confirm a ticket reservation
2) Indosat Ooredoo
The telecommunications company from Indonesia uses segmentation to welcome customers from other countries.
They take the information given by the customer when they purchase the SIM card and trigger this personalized message with useful instructions for how to make an international call.
Type of text message:
Welcome message
Who can apply it:
Everyone.
Always send a welcome text message to thank your customers for using your services. Use the information you have on them to segment your recipients and personalize the message.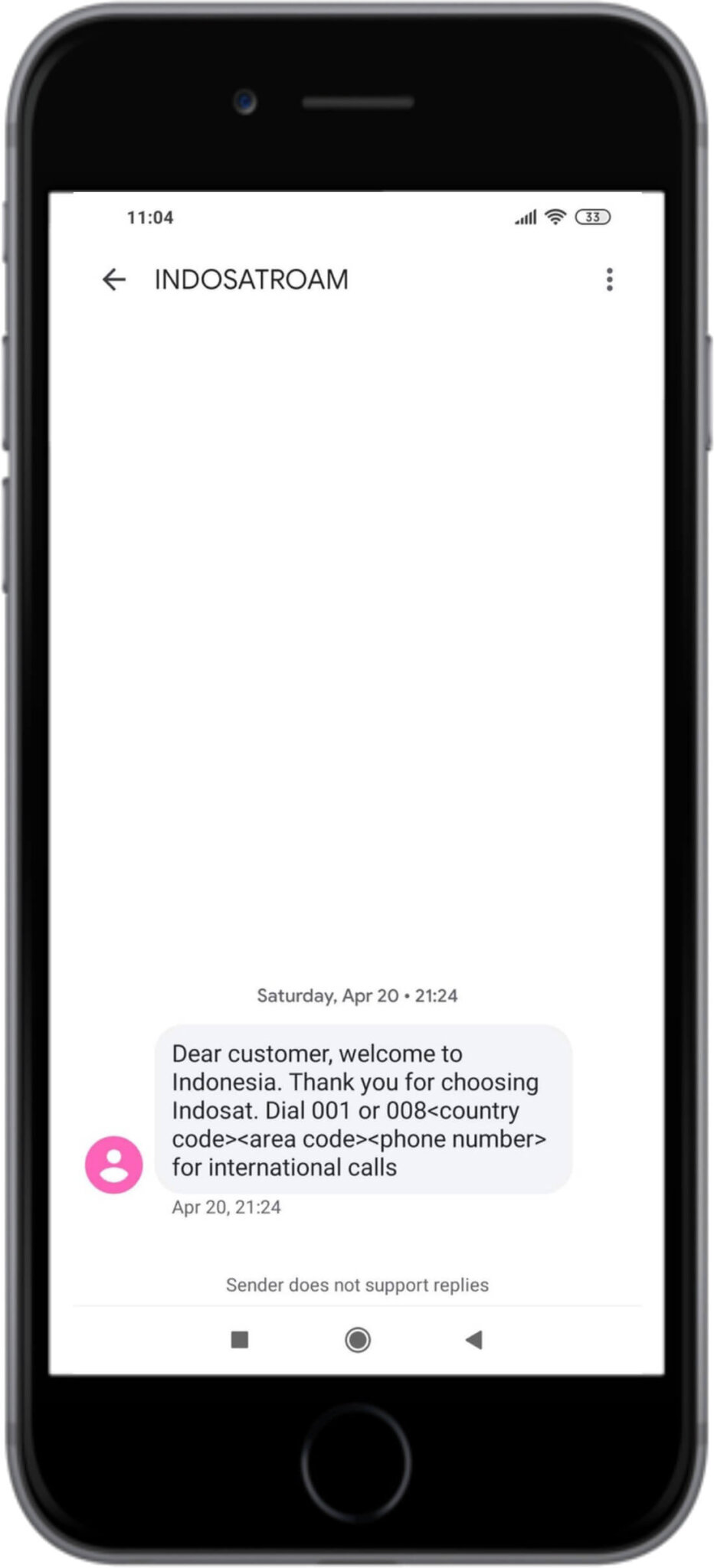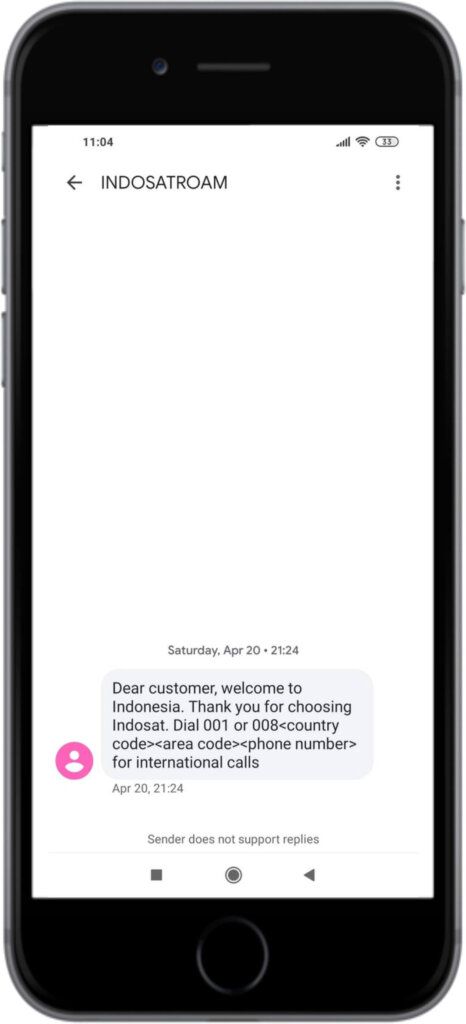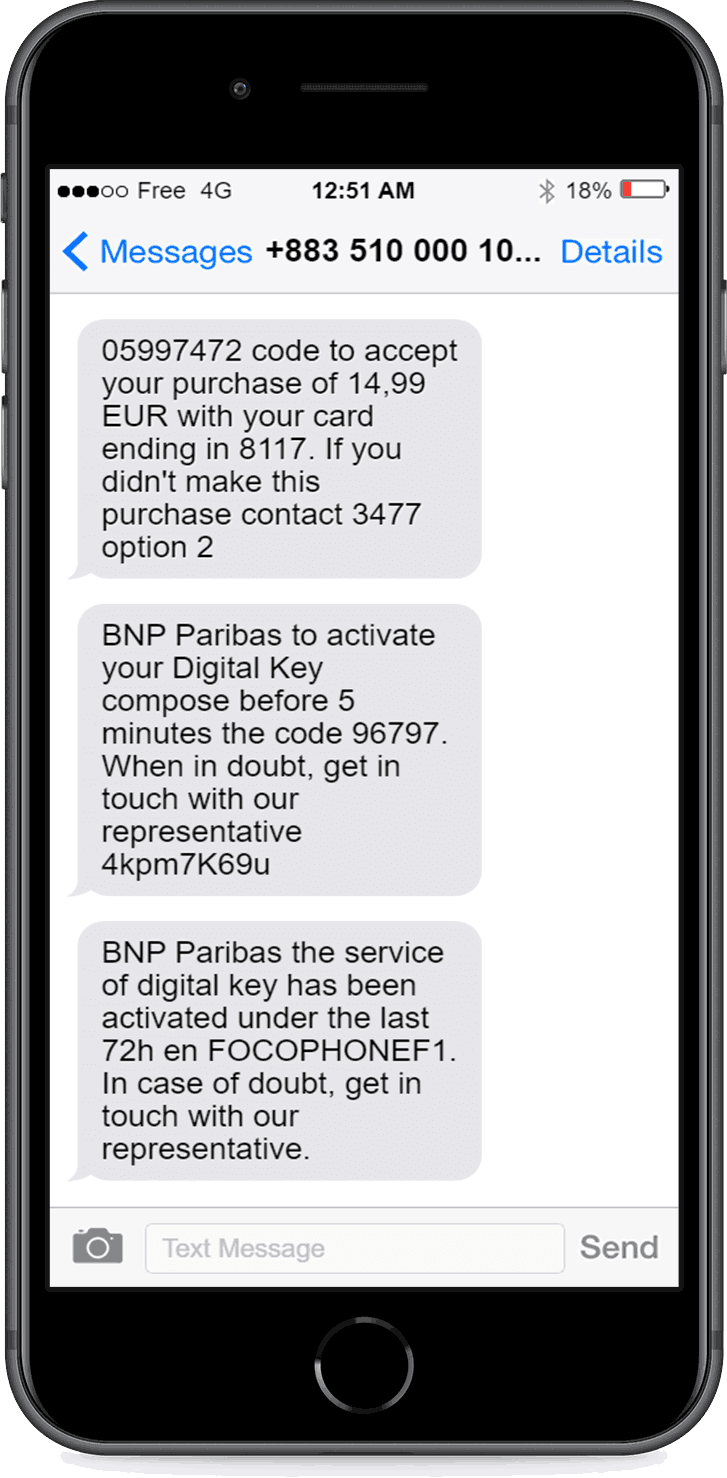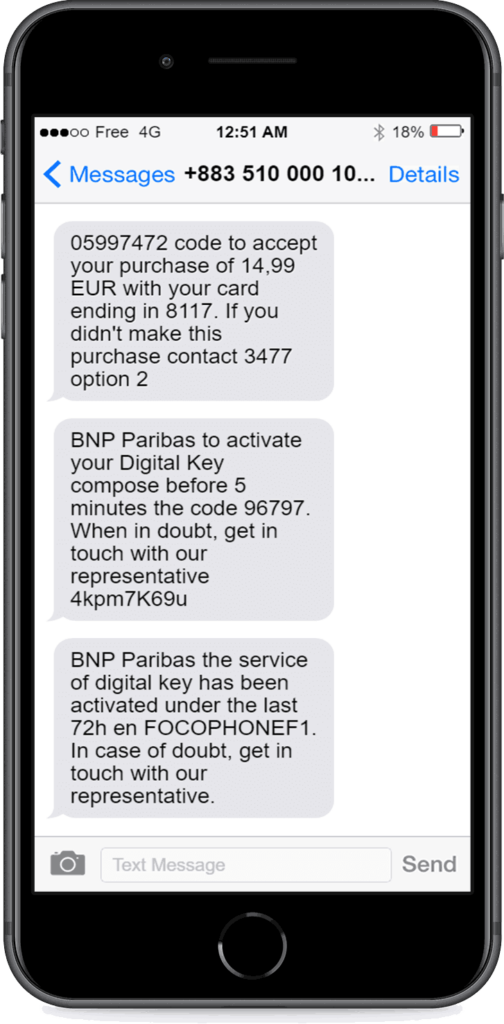 3) BNP Paribas
The bank uses SMS text messages for keep the accounts of their customers safe. They text when they detect suspicious activity to validate your identity.
Type of text message:
Alerts
Who can apply it:
banks & financial services: when your software detects some suspicious activity in your customer's account
software: validate your user's identity
security services: notify your clients when the alarms activate
4) GO Sport
The retail brand let their VIP customers be the firsts to know via text message when they launch an exclusive offer.
With this, they reward their most loyal customers and they enhance the sense of exclusivity of belonging to fidelity program.
Type of text message:
Commercial
Who can apply it:
e-commerce & retail: let your exclusive customers know beforehand of your special offers
hotels & restaurants: let your VIP guests know of the specials deals you have for them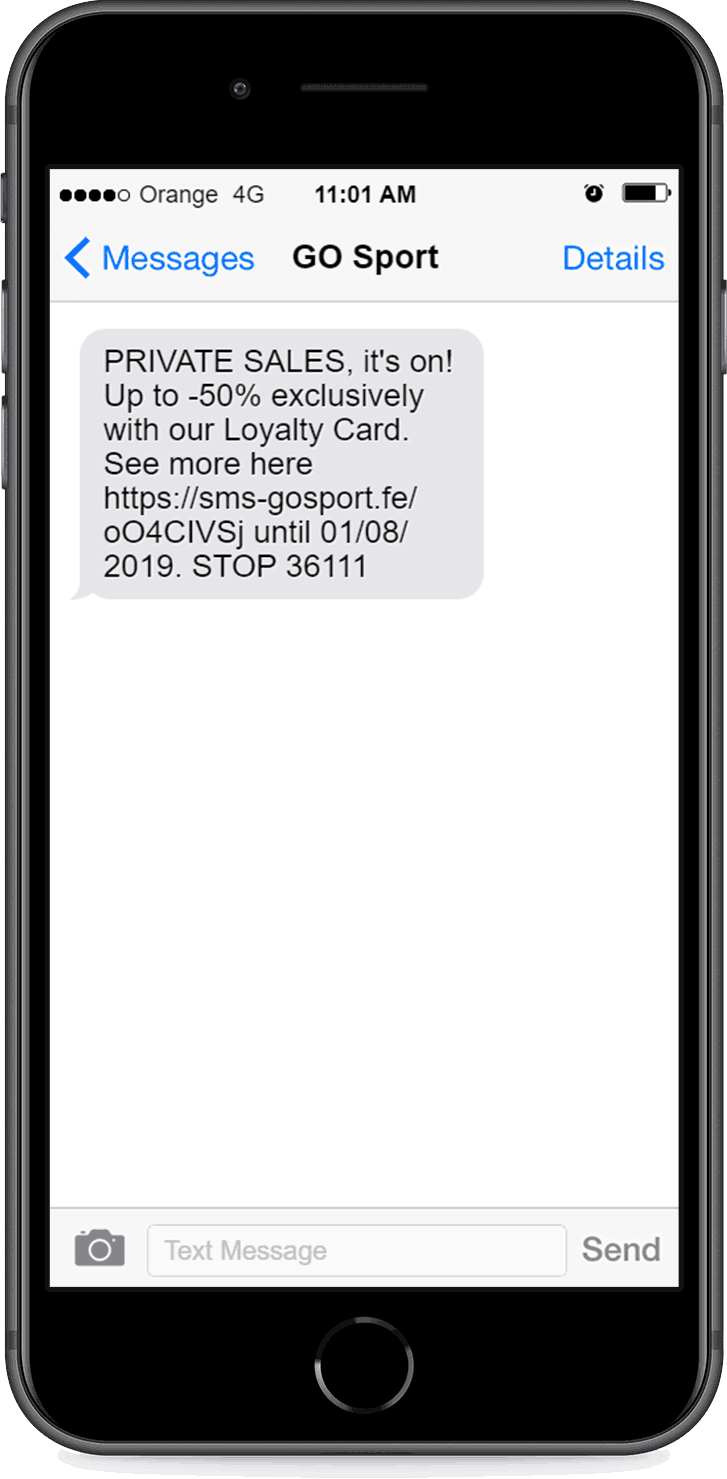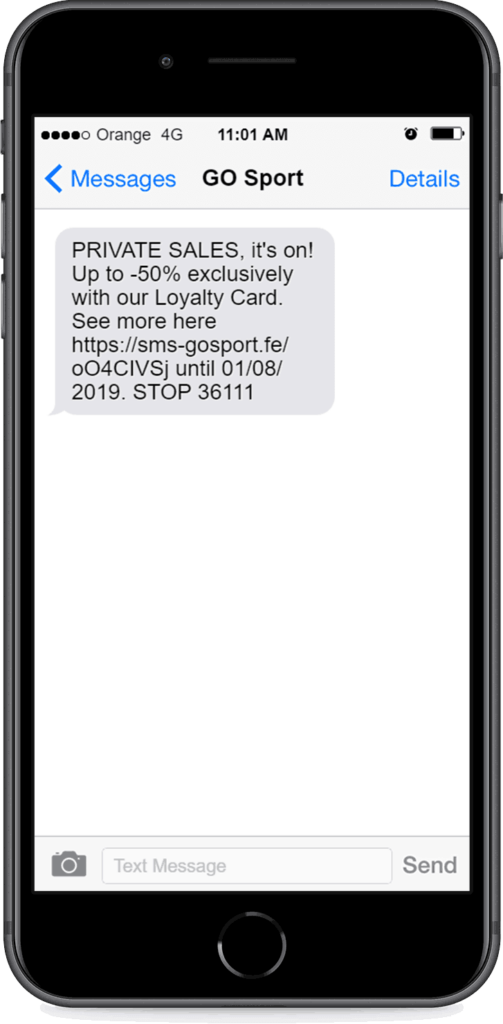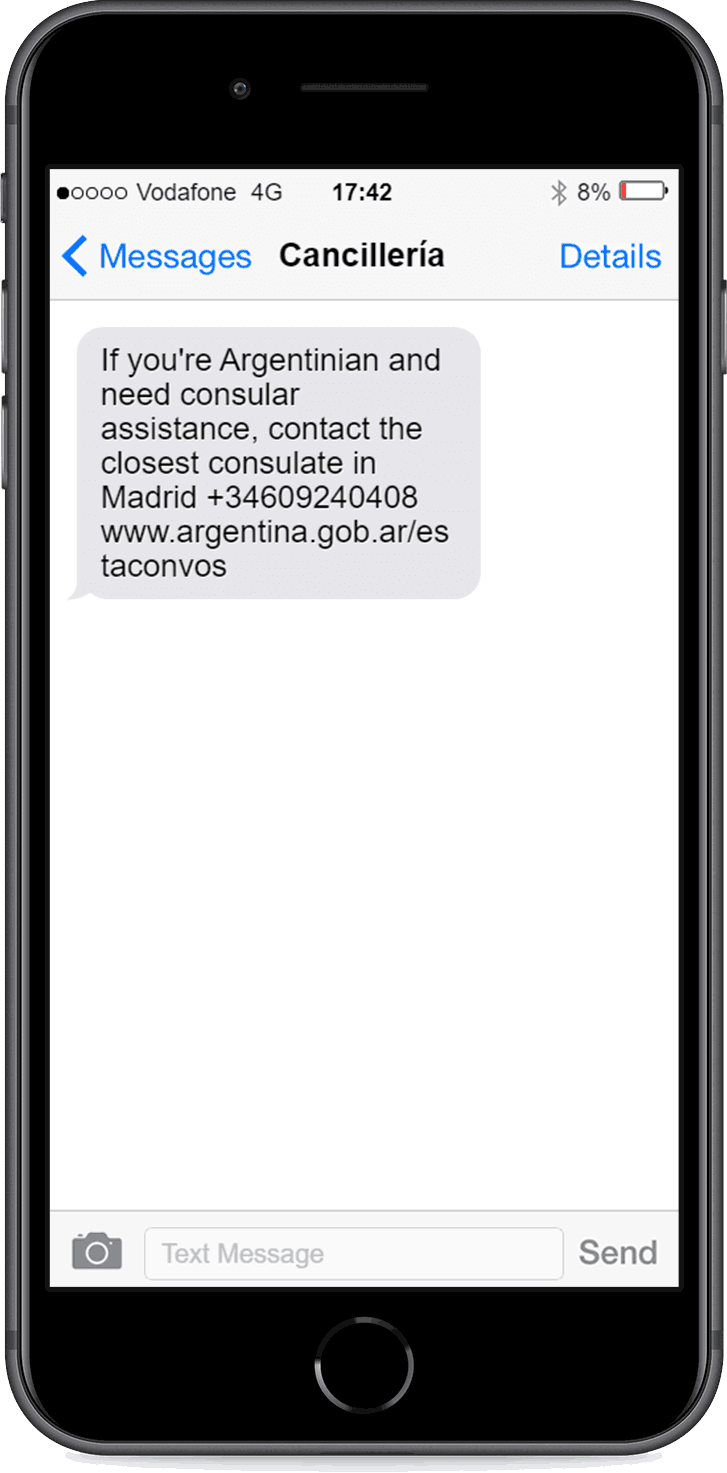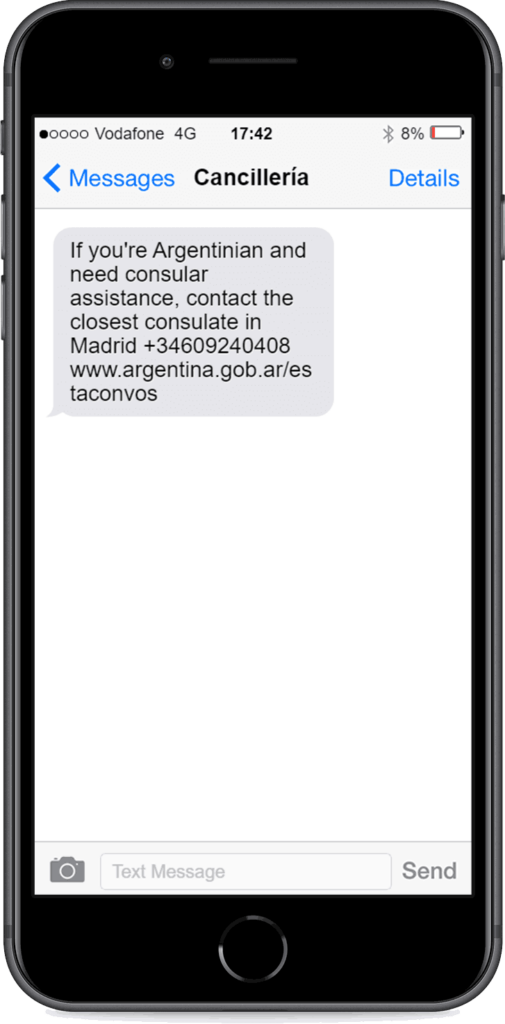 5) Cancillería Argentina
The Argentinian Embassy in Spain sends a text message to their citizens telling them where to get consular assistance. They also provide a URL and a phone number for more information.
Type of text message:
Information
Who can apply it:
Public Sector: let your citizens know how to proceed in case they have a problem
Association: share important information with all the members
Energy & Transportation: keep your consumers informed about the status of their services
6) Indeed
The job marketplace gives you updates on your applications via text message.
They start the conversation telling exactly what the message is about and give you the option to opt-out right away.
Type of text message:
Updates
Who can apply it:
HR: update your candidates about their hiring process
Communication Agencies: share breaking news with you audience according to their preferences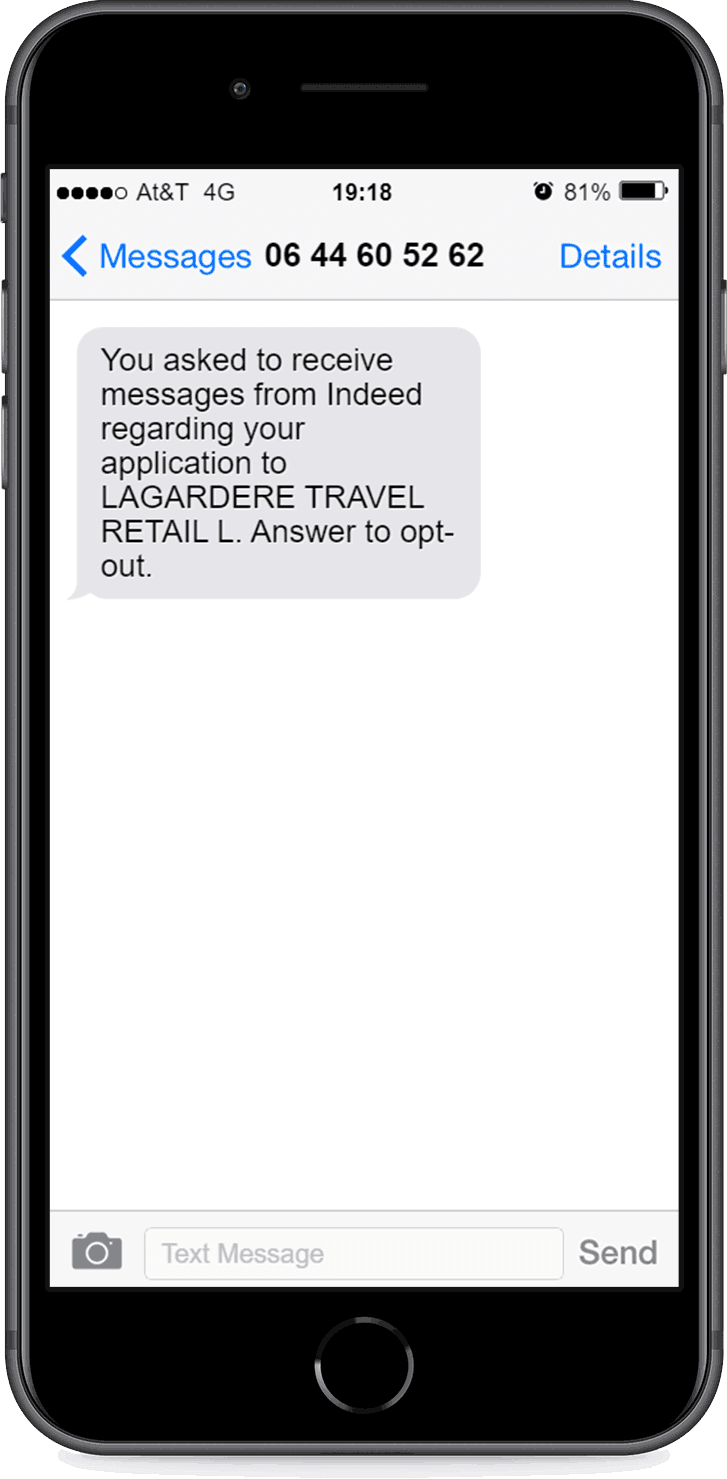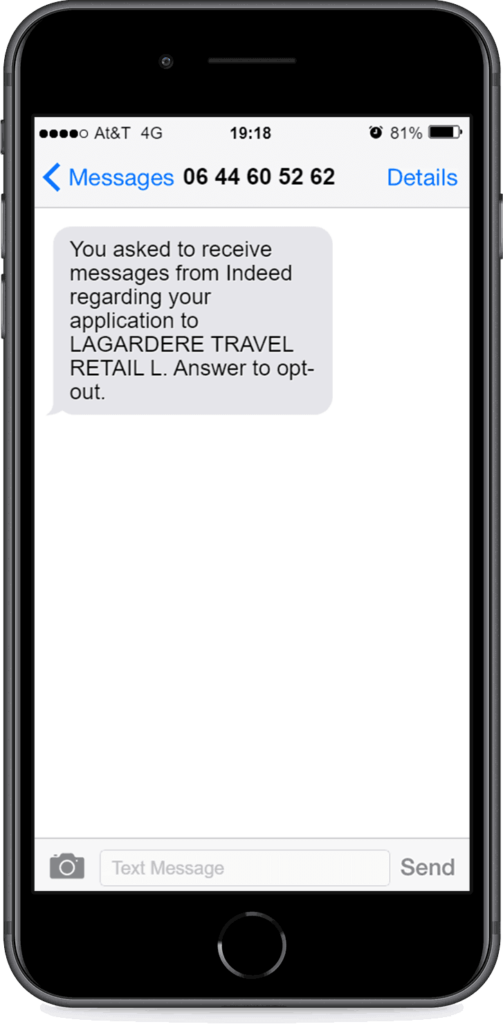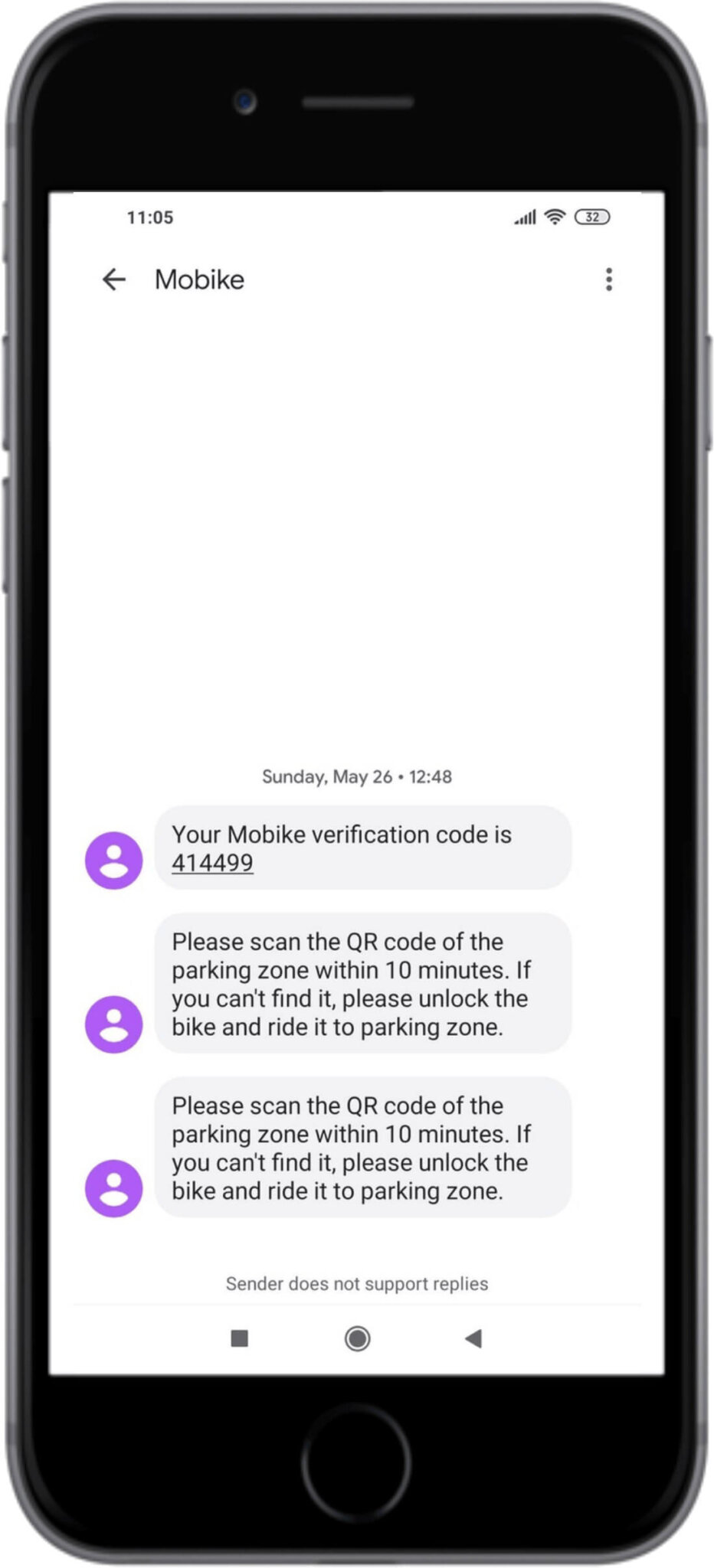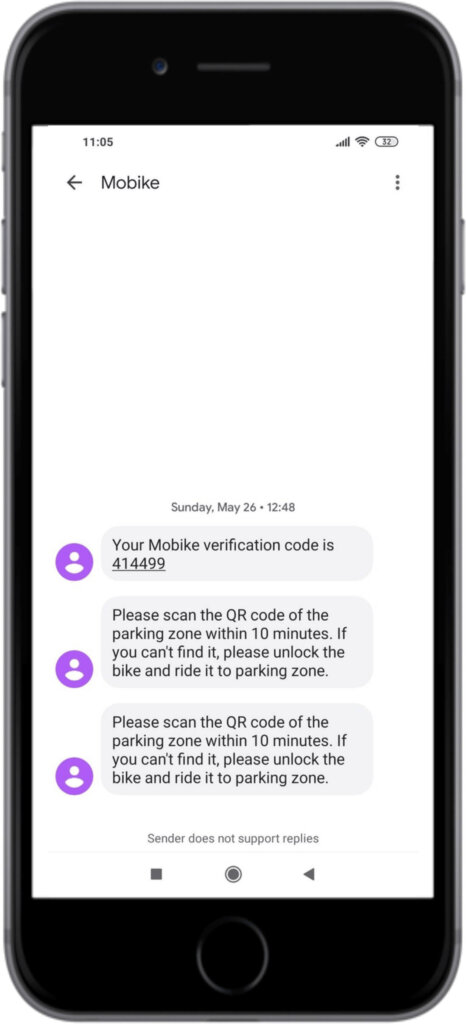 7) Mobike
The bike rental startup sends instructions by SMS text message to their users to guide them when using their product for the first time.
Type of text message:
Instructions
Who can apply it:
Startups: guide your clients step-by-step into a successful on boarding.
Energy: troubleshoot your consumers with simple instructions to the most common issues
Public sector: help people through administrative and public procedures.
8) SNCF
Flash Traffic is a free text message service offered by the SNCF TER railway service.
It informs network users in real time of any delays on their line in the time slots they subscribe to, as well as changes in timetables or train cancellations.
Type of message:
Information
Who can apply it:
Public sector: alert the citizenship of works in progress or accidents on the road.
Postal company: inform your customers about possible delays in the delivery of their parcels.
Public sector: help people through administrative and public procedures.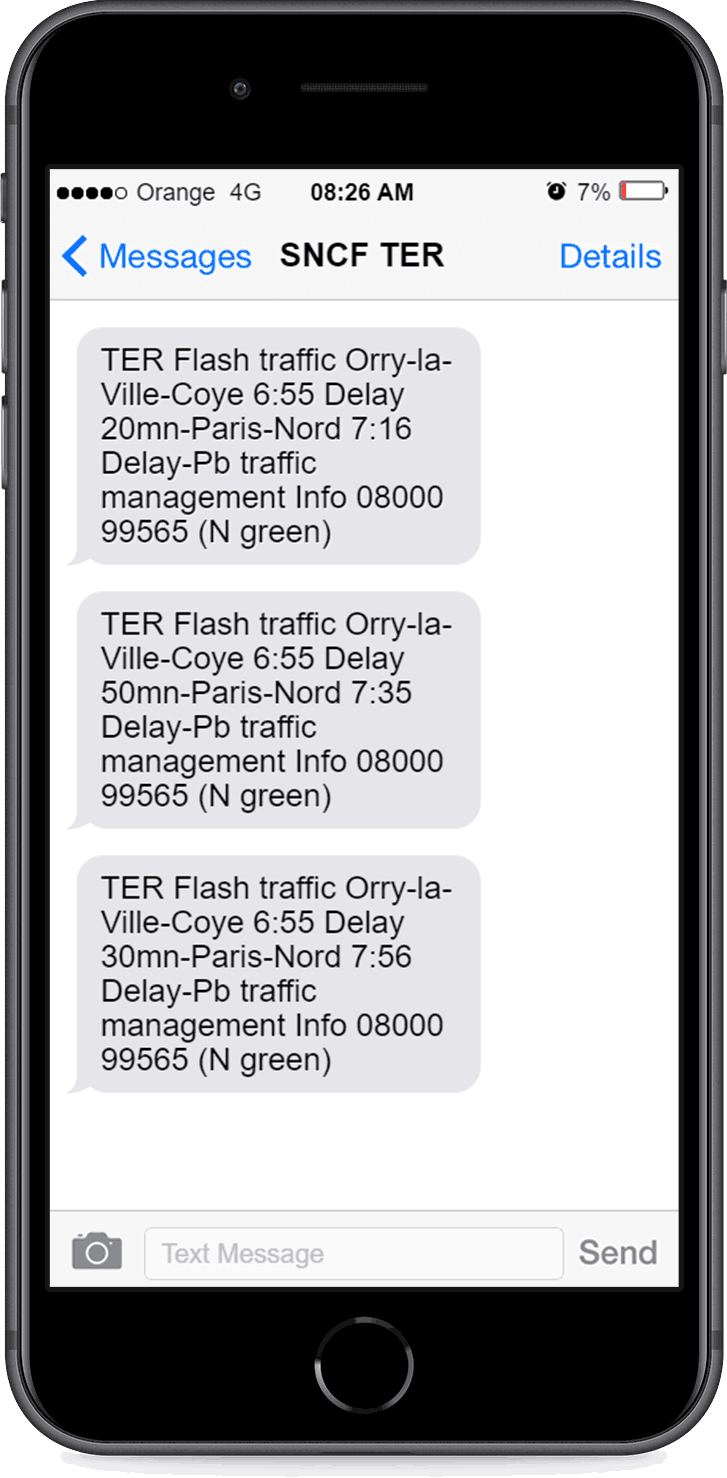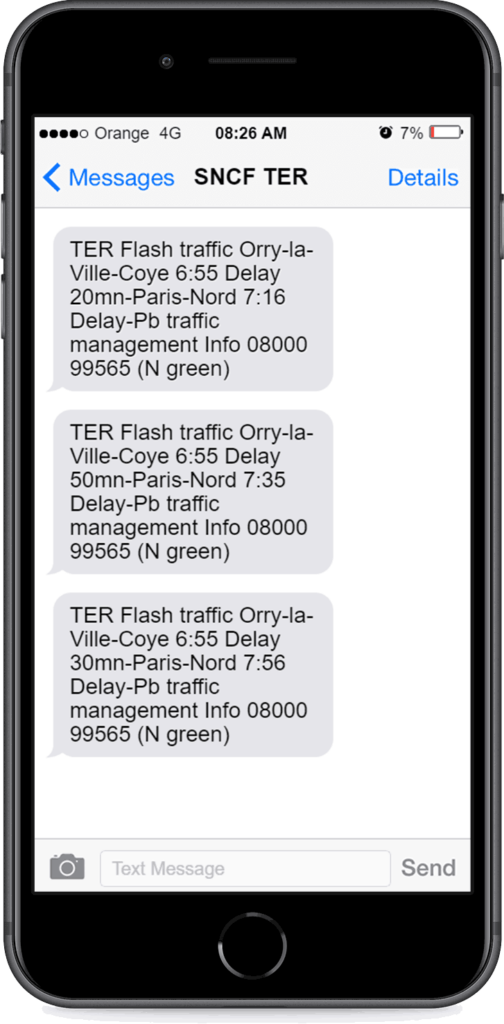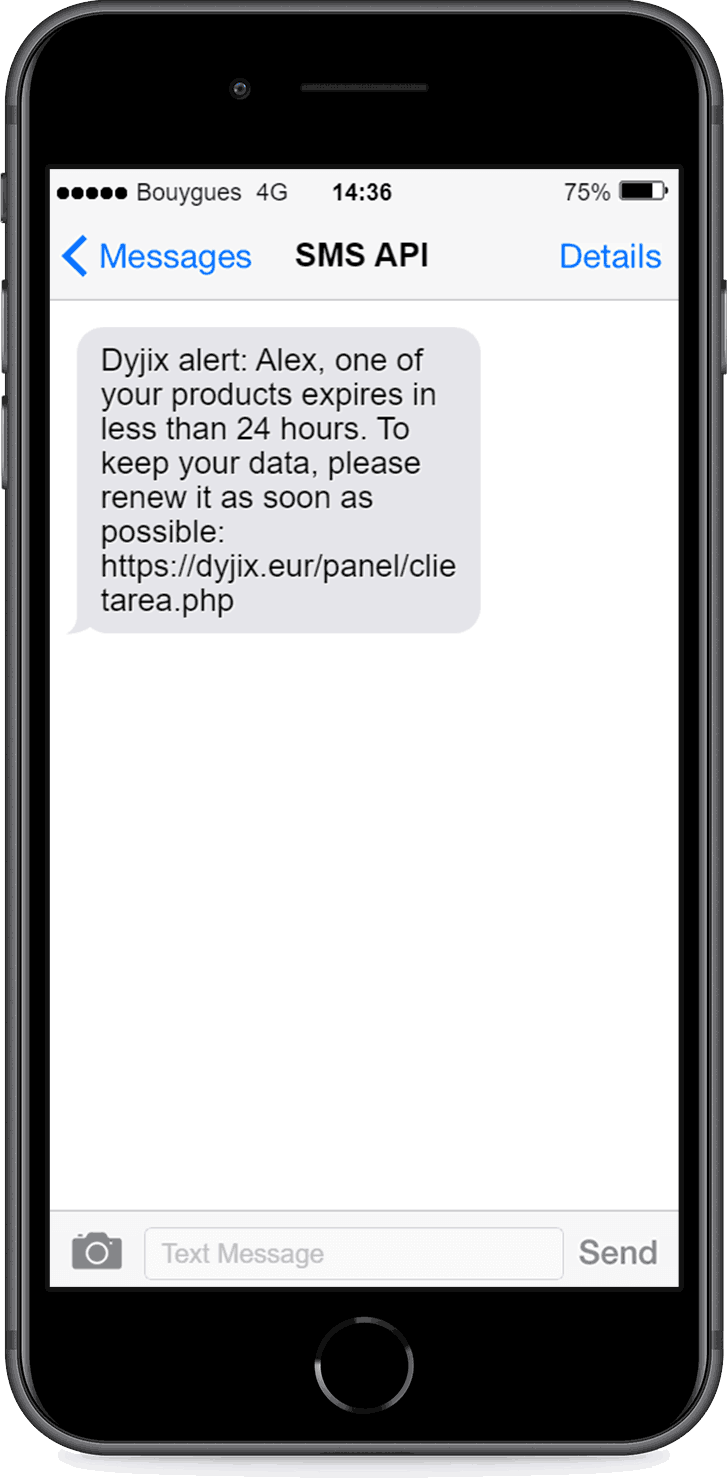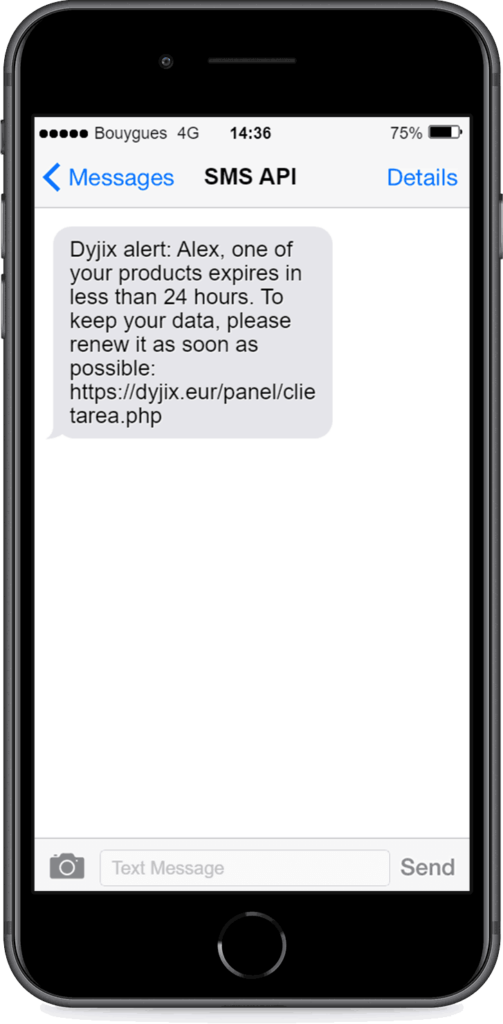 9) Dyjix
Website hosting and low-cost servers, they had set up an SMS text message alert when the lease of a service their customers are using is about to end.
Type of message:
Reminder
Who can apply it:
Rental services: notify arrangers when their subscription is about to expire.
Travel agencies: remind travelers in advance of their departure date.
Restaurant reservations: prompt diners to confirm their reservation before a certain date.
10) Agence Régionale de Santé d'Île-de-France
Through CovidDom service, the ARS IDF (Regional Agency of Health for Île-de-France) offers home support for COVID positives.
It provides them via text message with information on how to carry out the lockdown, and monitors the status of their symptoms.
Type of message:
Support
Who can apply it:
Health institutions: follow-up of patients during their recovery after hospital discharge.
Education: track students enrolled in programs for the less fortunate.
Customer success: reconnect with past customers to track their needs and opinions after their purchases.