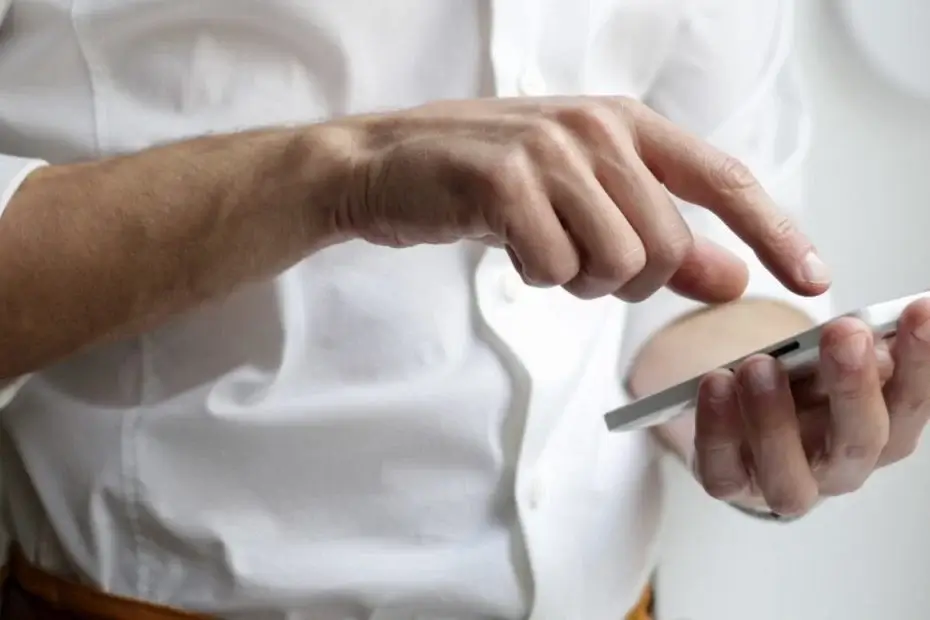 What it takes to start SMS lead generation? This quick guide will give you real life insights of what it takes to increase your customer base effortlessly.
SMS Marketing is at the center of the Mobile Marketing strategy that we're seeing gain more and more adepts.
It might be that we hate using email but we love sending texts, that SMS Marketing has a better response from customers than email campaigns.
But whatever the reason might be, most businesses already use SMS for their regular customer service which means that your potential customers are already receiving texts from you.
Why do I need to use text for lead generation?
Text capture was quickly able to drive up demand quickly and increase conversions. The fact that users are constantly tuned in to their mobile phones makes SMS Marketing a great way to acquire new leads.
SMS Marketing is actually starting to give email marketing a run for its money and, depending on the type of business, SMS can be more effective than emails.
If you want to start SMS lead generation or to get more interested prospects there are a couple of points you should take in consideration.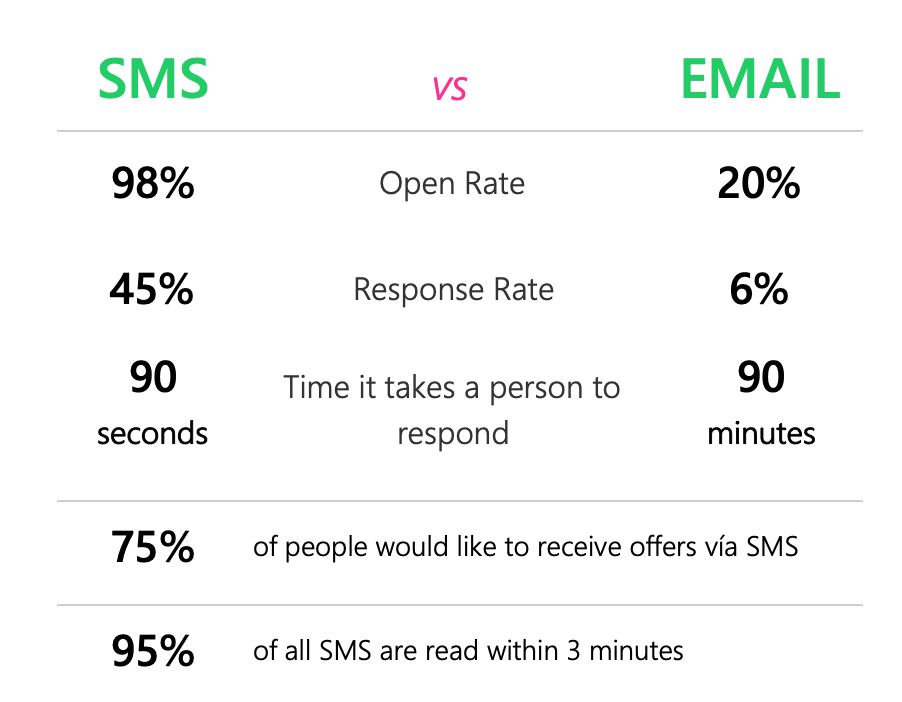 A note on compliance
Nobody likes discussing it as a way to avoid problems and that's far better than if you were to risk business for an extra buck. It is very important to follow a strict set of regulations for your contacts to get the option of opting-out.
People like to have control over what messages they receive, so you need to give them the option to withdraw from receiving them at anytime if they choose.
All opt-outs must be respected and you should keep your numbers out of any list that might not follow the rules.
Get your prospects to opt-in
Promoting via SMS messages would only be worthwhile if you have your customers consent. SMS with opt-out option are intended to ensure that sender only accepts messages they have enabled.
Best way to invite a prospect to enroll in SMS is to present incentives for opting-in. They will know what value will the SMS subscription bring and thus enhance the relation with them.
Make sure to offer all required information in order to opt to be removed from our SMS marketing. You can start SMS campaigns on auto-pilot so you don't have to worry about not receiving your spam.
Best Practices for Lead Generation with SMS Marketing
To take advantage on this and start sending messages that will drive more leads, we should always remember:
Let people know
Promote your number so that people can reach out to you. Include your number in your website, Facebook page and paid Ads and encourage people messaging with you whenever they want (just be sure to respond right away!)
Include a CTA
Tell your prospects what to do with a clear call-to-action. Before you send your message, take a moment to think about what's the ultimate goal for your communication and include a call-to-action that will guide your prospects towards that goal.
Call to actions can be tricky because it depends on what you want to accomplish but it can be as simple as "call or text me now", "message me here" , "get more information", etc.
Make your message relevant and useful.
Be concise
By sending SMS you're opting for an immediate way of communication, which means your prospects won't have time for long readings.
To illustrate the kind of attention that your leads will have for you, try to imagine yourself driving through a highway and then suddenly seeing an Ad on a board.
That's the kind of a short message that we're trying to emulate here.
Segmentation
You don't need to send the same messages to everyone, make your communication personal.
Your customers will pay attention only to what covers their special needs, so use segmentation to target those that could find value in your offer.
To do this, try creating different lists of customers to send them the information they will value the most.
Automation
Include SMS in your campaign flows to follow up customer behavior. Integrate your SMS provider with your CRM and improve your flow to drive your prospects into the funnel.
Automation is useful in SMS marketing as you'll be able to handle several customers at once.
It also allows you to reply faster and during out-of-office hours.
See how to do this with Octopush API.
Keep the conversation going
The ultimate goal of SMS Marketing is to create a fast, reliable way of communicating with your customers.
You can create complex conversation flows enabling your mobile number not only to send but to receive messages from your prospects anywhere in the world.
Ideas for SMS lead generation in your marketing campaigns
Here are some ideas that you can implement right away to enhance your SMS Marketing and that you can combine with other types of Mobile Marketing strategy.
Sale or discount alerts
Flash sales are a great lead generation technique. Make your customers know when a special discount is coming out.
For example, if you run a store, tell your customers when there is a change in your inventory and they will have the opportunity to get what they like at a special price.
Flash sale! Ibiza, contemporary and elegant. Book 5 nights in TBH Naeco for £300 + flight. Offer expires in 06d:05h:26m. More info: 8pu.sh/ibiza T&C apply.
With these text messages marketing ideas you can collect phone numbers at the same time that you improve your relationship with customers!
Abandoned cart recovery notifications
Help visitors to complete their purchase.
It happens they forget to finish their purchase. You can send a text message to remind them that they have an item in the cart.
Hello Jhonny, your items are still waiting in your cart. Click here finalize your purchase. 8pu.sh/shopping.
This way you generate more leads by promoting more conversions.
Wishlist reminder
Another lead generation technique is to encourage customers to purchase the items they had saved in their Wishlist.
The newer version of the Simple Drone is here! Visit our store to grab yours before they sold out! Visit 8pu.sh/droneparadise
Customers who are thinking about buying something will appreciate SMS alerts on new arrivals and text message alerts related to their Wishlist.
Include your URL
Send your prospects straight to your special landing page.
Newest arrivals! Check our summer collection in https://vantagestore/summer2021
A part from leading your prospects directly to give them more information about your product/service.
If you sell stuff, one interesting lead generation idea is to include the link to your special landing page that describes your products in details, and ask the reader to subscribe to it.
If you provide a service, try asking for an appointment with a small form and collect their email or phone number.
Reminder notifications
Make your customers remember their appointments or the renewal of their services.
If you run a business where there are appointments, such as in healthcare, energy and law consulting you can inform people of their appointment status by text messages.
Dear Mr. Thomas, you have a medical appointment tomorrow at 16:05 in the Heart Clinic. Be sure to arrive ten minutes in advance. Thank you.
Polls & surveys
Get your customers engaged and collect their feedback to improve your campaigns.
It's a very common need among marketers to want to know the opinion of their customers.
You can SMS your prospects asking for feedback or suggestions about your business and create a better relationship with them.
Hello, you recently visited the Magical Amusement park. Do you have 5 minutes for a quick survey about your experience?
With automation, it's rather easy to create a workflow in your text messages using a short code. User experience will be more engaging and your customers will fell more at ease at text messaging with your company.
Reward loyal customers
Give them special discounts to thank them. Make sure to communicate what your mobile strategy is in order to create the right expectations. Using text message marketing you can send your loyal customers an SMS to inform them of the discounts or deals they're entitled to.
Personalising the text message will make your loyal customers. It also encourage them to generate leads for you by speaking about your company with their friends and family.
Dear Martha, the Beauty Hive appreciate your loyalty. A very special VIP treatment is waiting for you. Click here: beautyhive/treatment
Trigger SMS for special dates
Make your customers feel they're taking care of.
For example, if you are the owner of a flower shop, an lead generation idea is to wish happy birthday to your customers on their special day using text messaging.
Happy Birthday Susan! From all the team in Customs the service, we wish you a great day.
By being nice and caring towards your customer they'll feel rewarded, will recommend your business to their family and friends and this is how you generate leads.
Want to learn more? Check our Definitive Guide: SMS Marketing for eCommerce!
How to start to collect leads?
There are a lot of text messaging marketing companies nowadays. You can hire one of them to do the work for you or use an API already implemented in most SMS marketing platforms that are available online.
With Octopush you can try out how a SMS campaign would look like. Sign up here for free and send your first campaign with a FREE SMS welcome package that we have for you.