In business, having a good SMS database is essential for a successful prospecting process. Indeed, prospecting can be a real waste of time when you do not contact the right people. For example, if your company's activity is focused on window cleaning, contacting teenagers won't do you any good.
You want to optimize your prospecting process? At Octopush, we strongly suggest that you rent a good SMS database. Wondering how to proceed? We tell you everything through this file.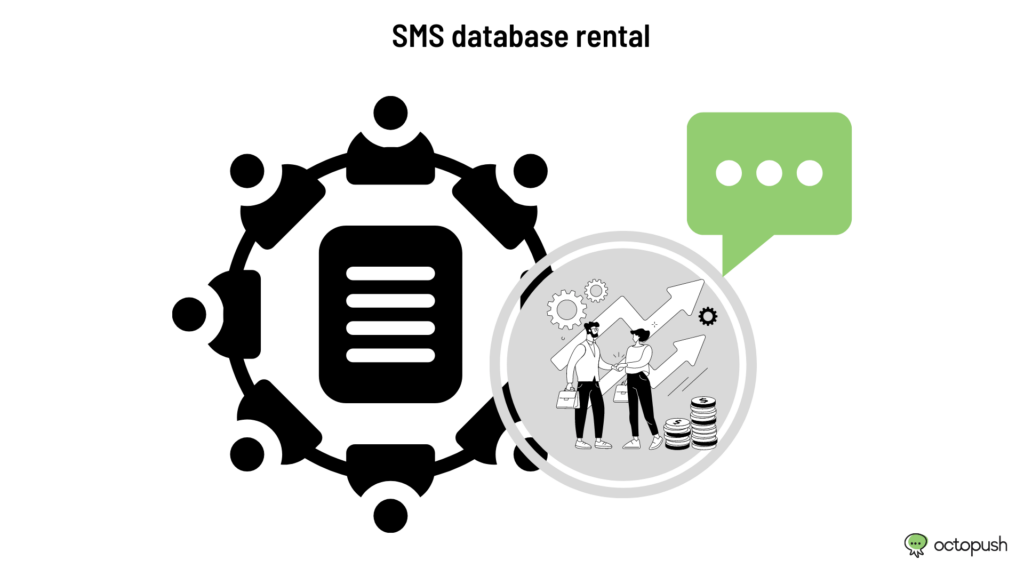 But first, why send SMS to prospects?
Nowadays, thanks to the Internet, there is no lack of prospecting methods. However, SMS remains one of the most used channels currently. Indeed, unlike other prospecting methods such as emailing, the derivability rate and the reading rate of SMS are all close to 100%. In short, if you want to prospect effectively, nothing beats sending SMS. As long as you send it to the right people. Hence the interest in renting or buying an SMS database.
Renting SMS databases, what is it for?
When you rent an SMS database at the best rate, you rent a file containing mobile numbers. These numbers will be used as a basis to send your SMS prospecting throughout France. Of course, since each company has its own target clientele and its own activity, a good SMS database can vary from one company to another.
In any case, in business, an SMS file can help a company to :
Prospect effectively and acquire new customers
Launch a brand new commercial operation
Announce promotions, events, etc.
Increase the traffic of its website
But in this file, we will see together how a database can help a company to prospect more easily.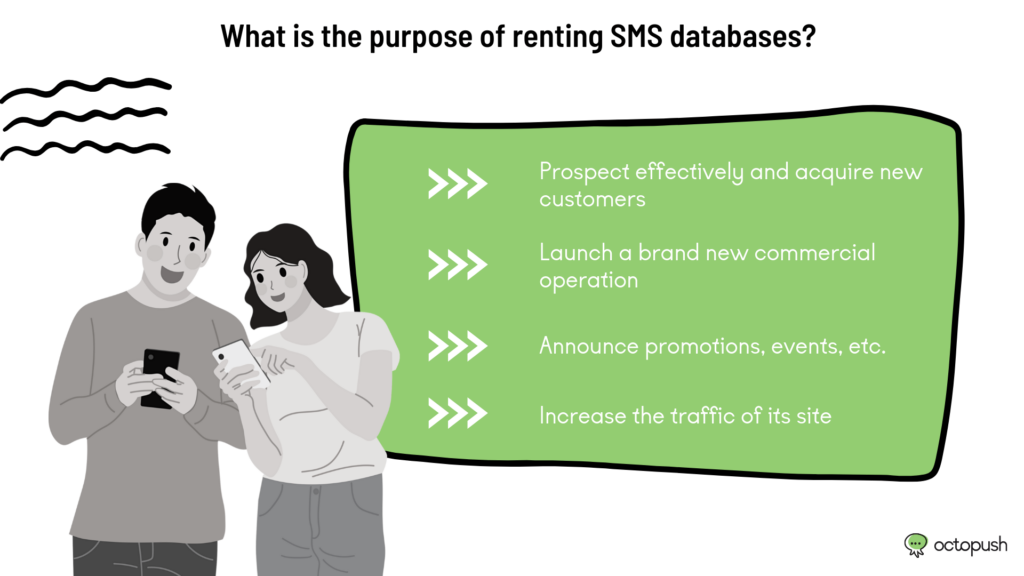 SMS database rental for a better targeting
In order to prospect effectively, you must first of all prospect the right people. So, if your prospecting process relies on sending SMS, you have to send them to the right numbers. And to ensure this, the best solution is to rent customer databases. Why should you do this? Because the design of a database is made to measure, based on certain criteria.
In marketing, before selling a product, there is what is called customer targeting. This is logical because a product or a service cannot please everyone, some people will love it, others will lose interest in it. To sell, a company has to contact potential customers. Consequently, to succeed in a prospecting process, the best decision to make is to send only an SMS to potential customers. Hence the need to target the numbers to be contacted.
Fortunately, most SMS databases are custom-made. Indeed, the providers make sure to rigorously select the contacts to be included in the SMS file. So that all the numbers in this file correspond to certain criteria that you have predefined. This is called selection criteria. Often, these criteria are based on the interests of the contacts, but there are also demographic and geographic criteria.
In any case, the main thing to remember is that thanks to the rental of an SMS file, a company can perfect its prospecting process. Because, this company will be able to send SMS to the right people, at the right time. In this way, it will not waste time or money on contacts who will never be interested in its products or services.
Perfect your recruitment process with Octopush!
At Octopush, we have over 35 million B2B and B2C contacts to our credit. So, whether you are looking to contact individuals or companies (or professionals), we are the right provider for you.
With us, your recruiting process will be more efficient than ever. Indeed, we select, for each of our customers, a tailor-made, qualified and targeted file. All this, based solely on your criteria. The targeting will be done by gender, age, city, department, professional category and interests. Also note that a count will be made available to you so that you can measure the potential of the available contacts. P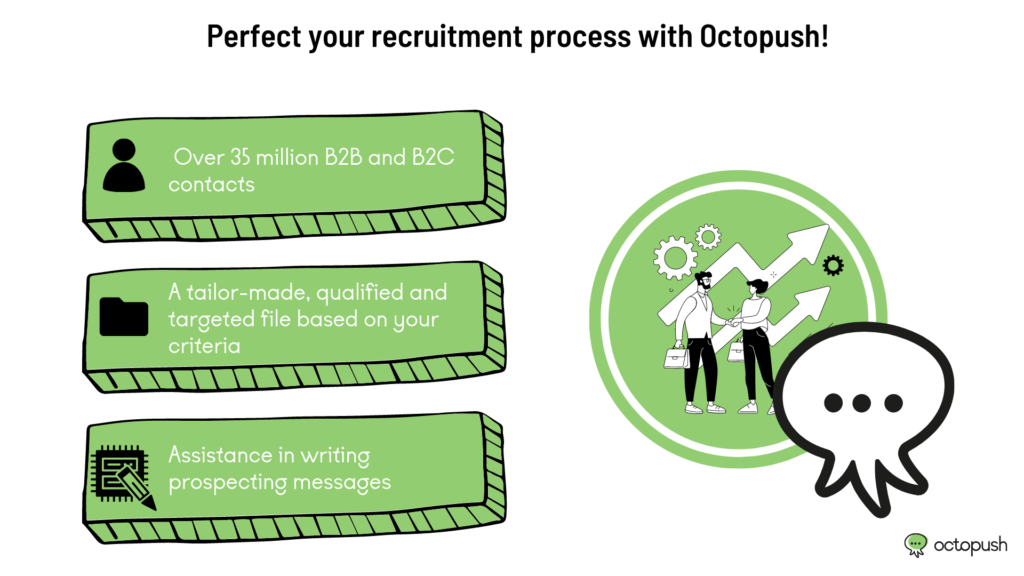 In addition to creating your customized SMS file, we can also assist you in drafting your prospecting messages. All this, without forgetting that our data is continuously updated. Moreover, the numbers contained in our databases come from opt-in prospects. Therefore, their users have given their consent to receive advertising messages.
Together, all of these advantages make sure that we optimize your SMS campaigns to the maximum. And this, so that your prospecting process is a success.