The rental of SMS customer files is a practice that is strongly recommended to companies that prospect by SMS. Indeed, to be able to prospect efficiently via this channel, it is necessary to have the right contacts. Because, when a company only has obsolete or non-targeted SMS contacts, it risks wasting time and money by contacting them. Hence the interest of renting an SMS customer file.
Of course, renting an SMS file has many other advantages. It is therefore in the interest of companies to know as much as possible about this increasingly popular practice. Octopush offers you, through this file, to know everything about the location of an SMS database.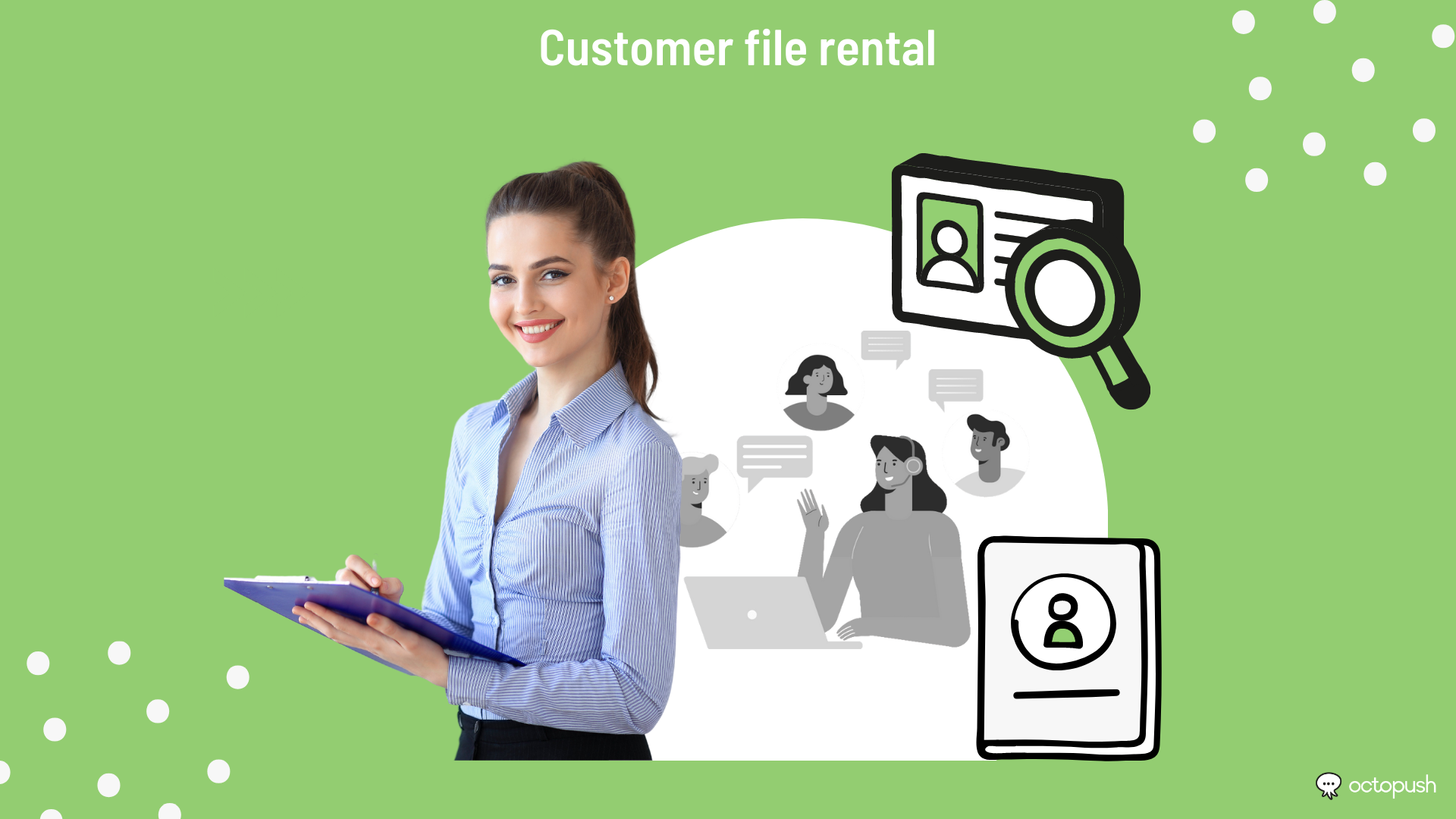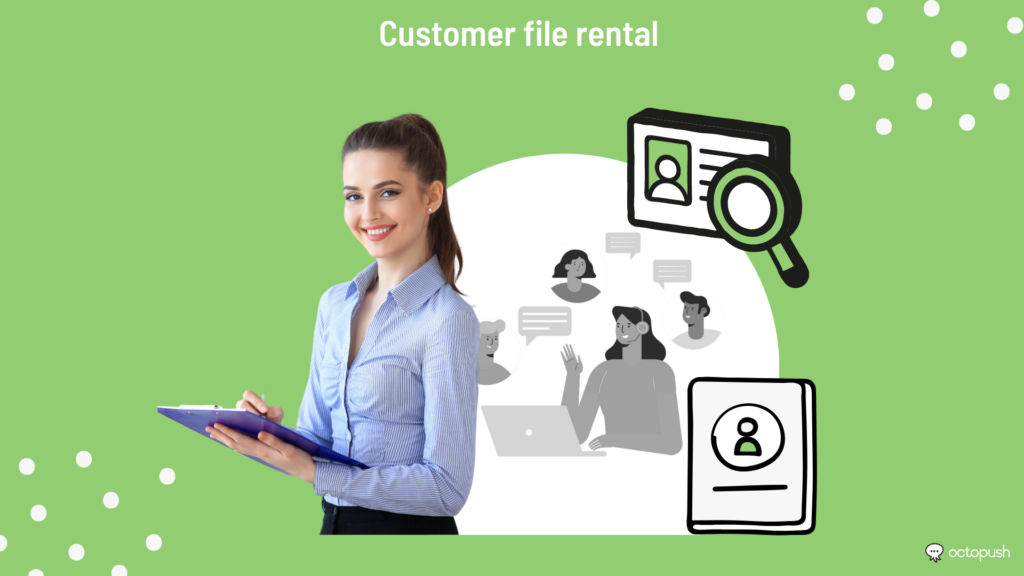 First of all, why rent an SMS customer file?
First of all, note that renting an SMS customer file is renting a database of mobile numbers. This database contains contacts of prospects all over France, to whom you can send SMS messages in order to convert them.
The rental of a database is ideal for :
Acquire new customers by sending SMS to the numbers of prospects
Potentially increase revenue sources through the acquisition of new customers
Increase traffic to your site
Announce events and promotions to its customers or targeted prospects
In short, the rental of SMS customer files is intended for companies that do not yet have a database of numbers or that wish to acquire more customers.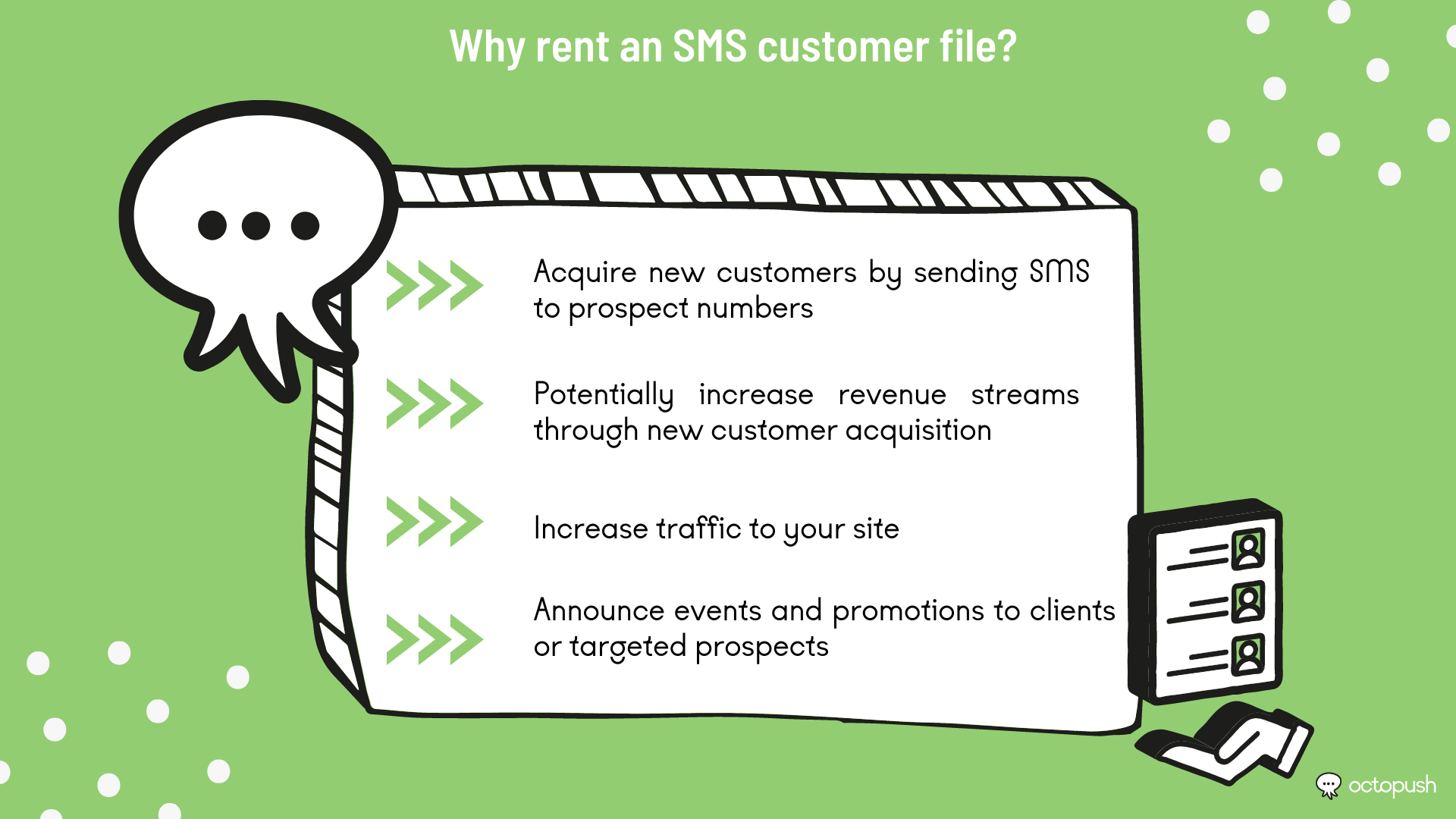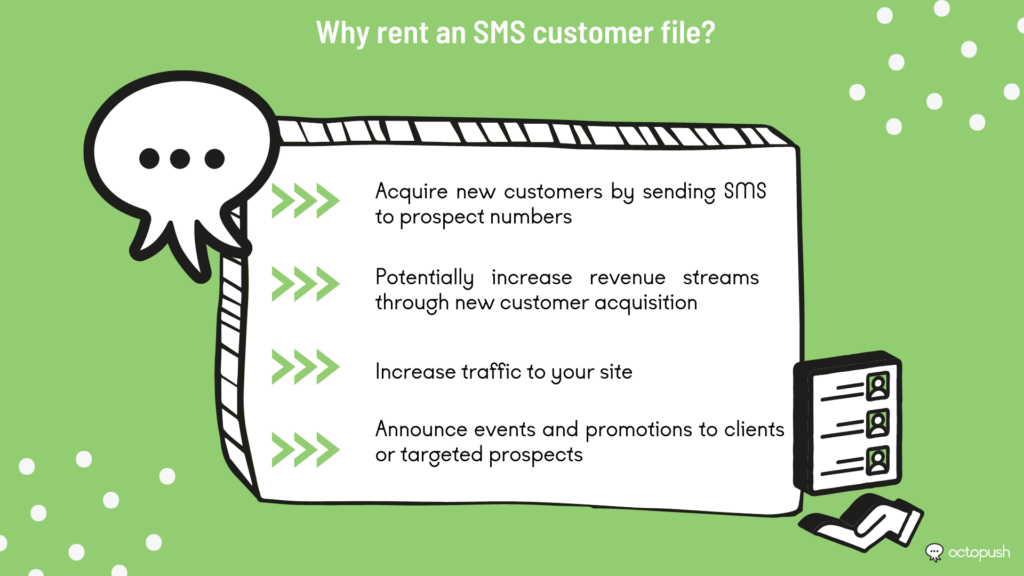 How to rent an SMS customer database?
In order to rent an SMS customer database, you must first choose a database provider. Currently, there are all kinds and you can find one in a few clicks. However, in order to benefit from the best database rental services, we suggest you call us, Octopush.
At Octopush, we have to our credit more than 35 million B2B and B2C contacts. Our files are registered with the CNIL and are regularly updated. So, to benefit from active contacts, you won't find better. Especially since the numbers of our contacts are Opt-in contacts, which means that they have given their consent to receive advertising messages.
So contact us as soon as possible to get your SMS customer file!
Octopush to benefit from a specialized database
From our point of view, a database is useless when it is not personalized. Indeed, the very interest of renting a database is to have contacts that are potential prospects for a company. Then, it is enough to send SMS to these contacts to potentially convert them into customers and have more turnover.
Here, the key is the targeting of the prospects. And precisely, at Octopush, we will make sure to create a custom SMS database, qualified and targeted according to your criteria. With us, the minimum size of the SMS file is 200 contacts, which will help you to make your first prospect. And above all, to optimize the profitability of your SMS prospecting campaigns. In order to know the potential of available contacts, we will give you a count. Finally, the list made available to you will be targeted by gender, age, city, department, professional category and center of interest. In other words, tailor-made for your business!
In addition to all this, our team is also available to assist you in writing the message. If needed, we can also help you with the optimization of your SMS campaign.
In short, working with Octopush means benefiting from quality SMS file rental services.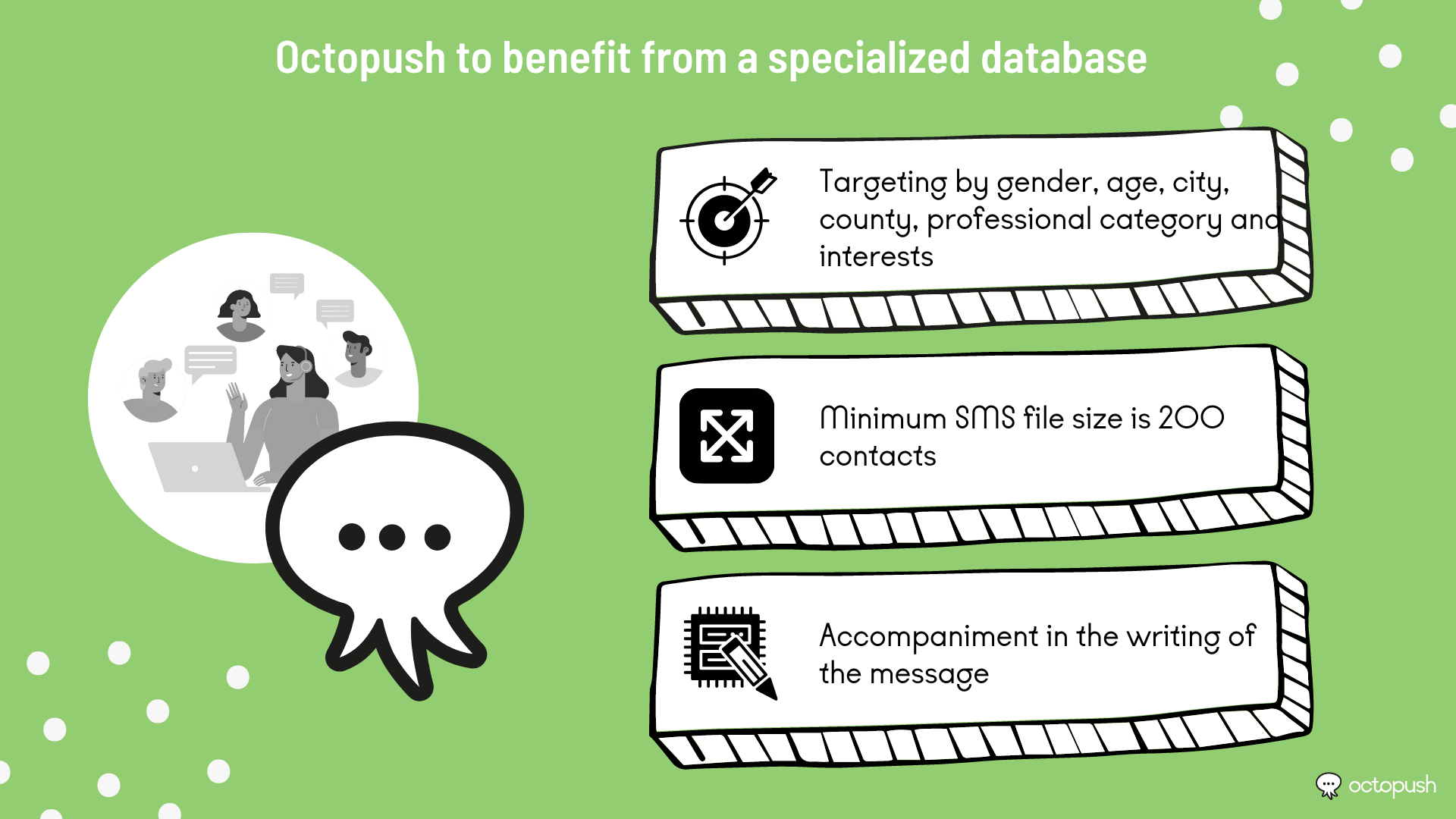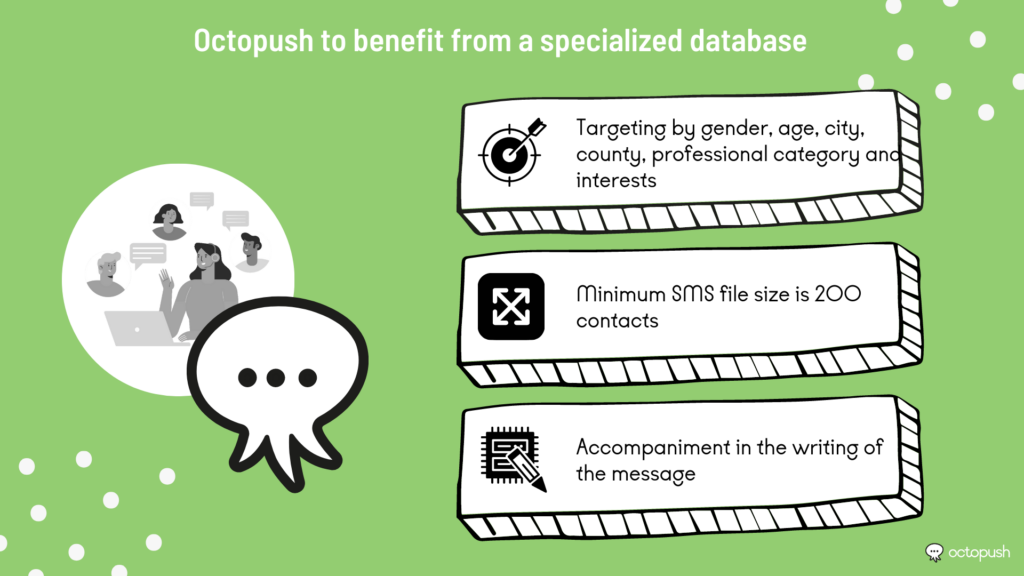 Where do our rental customer files come from?
The customer files that we offer for rent at attractive rates come from commercial partners. In particular insurers, mutual insurance companies, mass distribution sites and e-merchants. This explains why the size of our contact network is 35 million.
We reiterate however that even if our database is huge, all the prospect numbers are reliable. Remember that they are registered with the CNIL and are subject to an update of unsubscription requests. Not to mention that our prospect phone numbers are also opt-in certified.
Purchase or rental of SMS customer files?
In our opinion, renting SMS files remains more interesting for prospecting. Indeed, even if the purchase allows you to definitely have the contacts, they are not updated. According to statistics, a French person changes operator every 23 months. Therefore, after this period of time, it is possible that many numbers in your database are obsolete.
Note however that the purchase of an SMS customer file can still present some advantages. In particular, the definitive access to the purchased information. Moreover, at Octopush, we also allow you to buy them. The choice is yours.