If you are not yet a fan of WhatsApp for business, you must be wondering what benefits its use can bring to a company. We suggest you find out with us, through this article focused on the subject.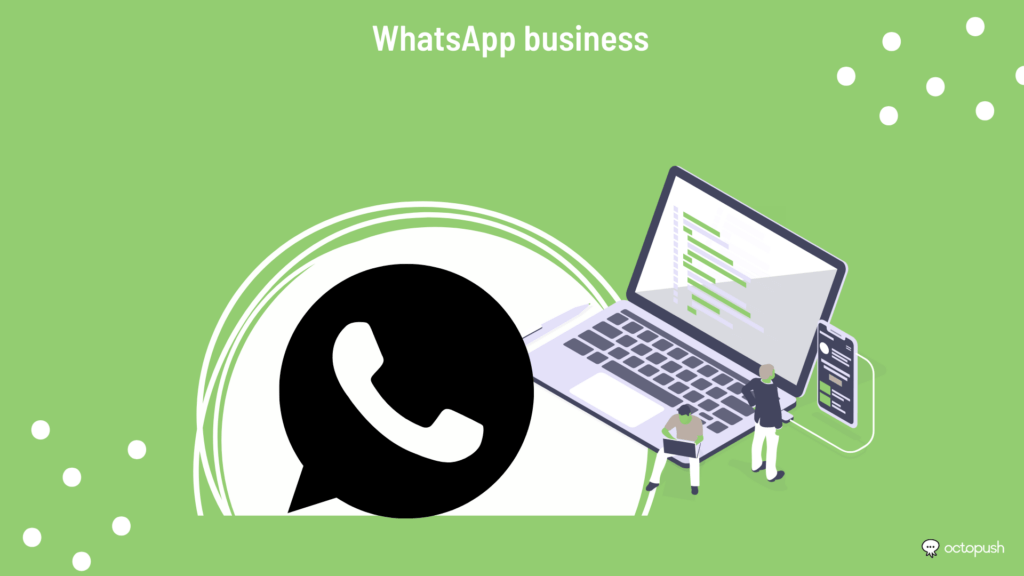 What is WhatsApp Business?
As mentioned earlier, WhatsApp Business is the professional version of the WhatsApp instant messenger. Its use is mainly aimed at allowing companies and their brand to ensure a much smoother business communication and a much better customer support. In addition, companies also appreciate this application because it ensures a clear separation between work and private life. All this, while allowing the company to expand its business through marketing campaigns.
What makes WhatsApp Business interesting for companies?
First of all, it is important to note that WhatsApp is one of the most used instant messaging applications. In fact, this platform currently has over 2 billion users. This is a large network of potential contacts and customers that a company can use to grow.
However, using a personal account to chat with your customers is not professional. This is why WhatsApp Business was created, to allow businesses to create a business account, but also to benefit from other interesting features.
WhatsApp Business: what are the main features?
The features of WhatsApp Business API are numerous and all of them are extremely practical for companies
Thanks to this professional application, you can indeed :
Create your own business profile
Thanks to the business profile, WhatsApp allows you to fill in essential information about your company. This can include your website, your contacts, the address of your physical store (if any), your opening hours and much more. Therefore, if a prospect or a customer is looking to know more about the company and its activities, a simple visit to this business profile is more than enough.
Automate a welcome message
In addition, WhatsApp professional also gives you the possibility to personalize and automate a Whatsapp welcome message. This way, the notion of immediacy will be present, even if sometimes you are not connected. For example, during your closing hours or when you are on break. This way, your third party messages won't stay on hold for too long.
Answer with pre-recorded responses
Often, when your customers ask for assistance, certain questions come up again and again. With the existence of canned responses, you will be able to answer these types of questions easily. This will greatly reduce your response time and allow you to have a much smoother and more instantaneous conversation.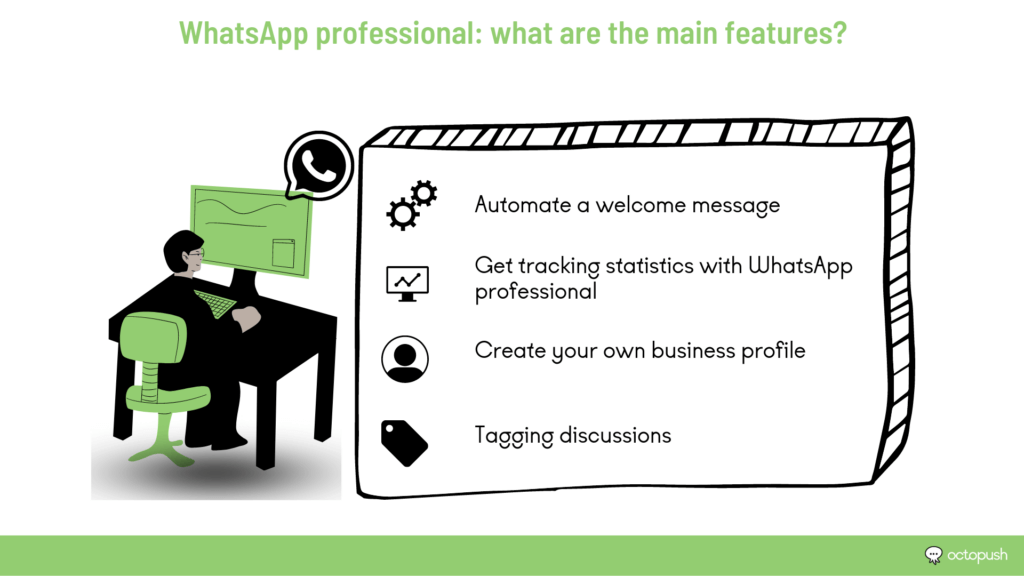 Have follow-up statistics with WhatsApp professional
Otherwise, note that through the programming of WhatsApp Business messages, you can get the necessary information to track your messages. That is, if they are sent, delivered, received or read. With these statistics you will certainly be able to make good decisions about adjusting your marketing campaigns for example. 
Tagging discussions
Finally, with the help of WhatsApp professionals, you will also have the possibility to tag your conversations. This will make it much easier to organize and find the most important conversations.
WhatsApp for Business, an ideal tool to improve communication and customer service in a company
The advantages of using WhatsApp Professional API or software are
Its application is free to download
Its platform is extremely easy to understand and use
It has thousands of users
This business application also solves the problem of roaming charges for tourists. And it saves local users from subscribing to expensive SMS subscriptions. In short, from a certain point of view, by using WhatsApp business by virtual number, everyone has something to gain.
Also, since customers and prospects are, for the most part, accustomed to using WhatsApp, its professional version allows to :
Ensure a good buying experience for the users or customers
Follow up with customers and maintain a relationship with them
To solve management and support issues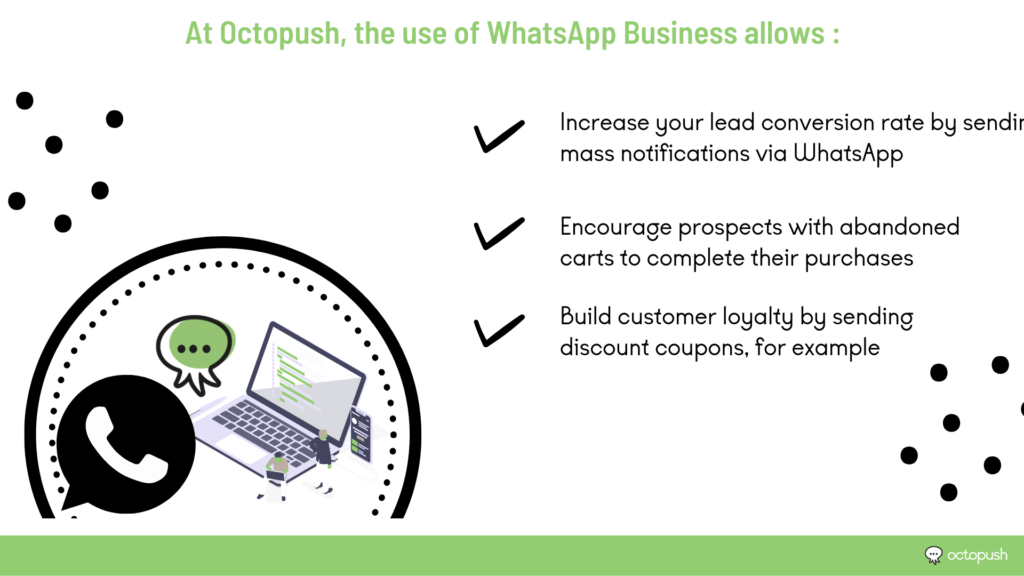 At Octopush, using WhatsApp Business helps you to:
Increase your lead conversion rate by sending bulk notifications via WhatsApp
Encourage prospects with abandoned carts to complete their purchases
Build customer loyalty by sending coupons for example