Many companies use SMS software to optimize their marketing campaigns. Indeed, in order for your company or brand to reach more and more prospects, you need to find the right method for your low cost marketing. And if you are not yet using the sms gateway for your campaigns, now is the time to think about it!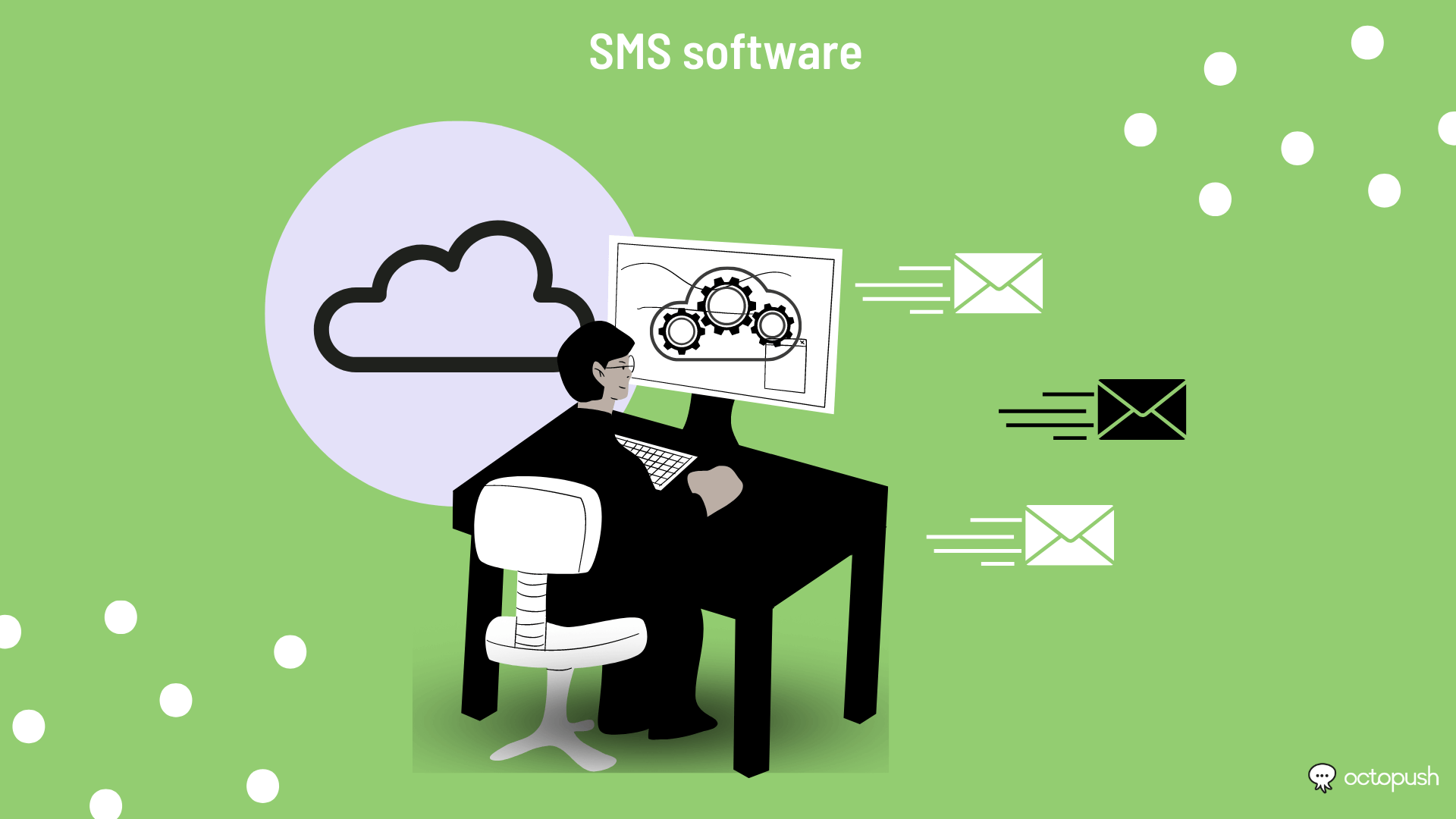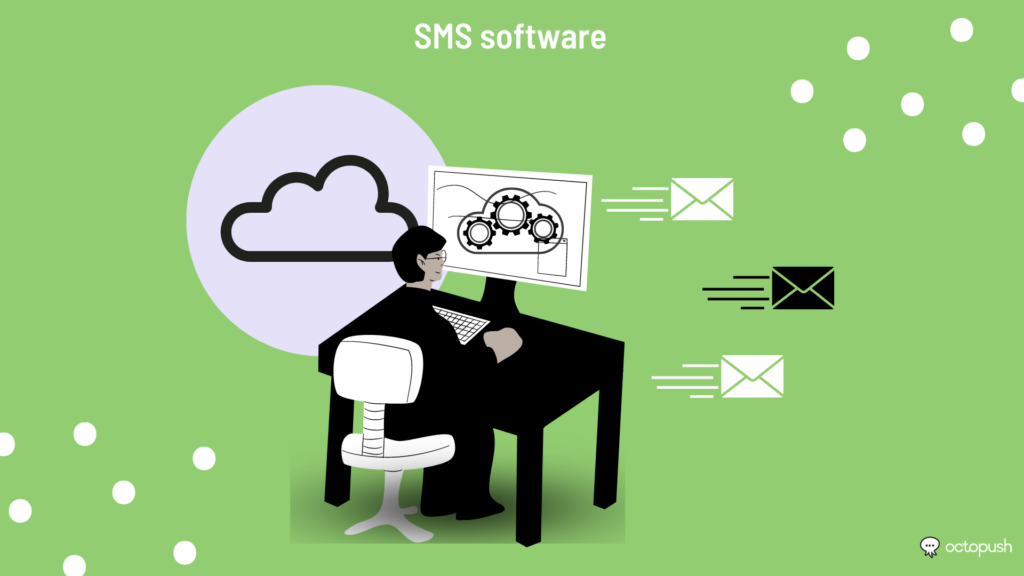 What is the use of an SMS software or platform in your bulk SMS sending?
In reality, what is an SMS platform or software? It is a program that allows you to send and receive messages through a computer. This is ideal when you think about the immense amount of time it would take to send messages to customers via a phone for mass marketing campaigns.
With SMS software, you have the solution to reach a large audience while benefiting from the additional features of a platform. To choose a good SMS software to reach your professional and private customers, you must take into account certain criteria:
Its sending capacity ;
Its compliance with regulations;
Its personalization;
Its analytical data.
Don't forget, you must adapt your messages to your brand and have a professional number with which you receive and send your marketing SMS. It should be noted that people are more reactive to SMS than to email. They read their text messages faster and are more likely to consider an offer that comes to them by message.
An SMS software plays a vital role in managing the sending of bulk SMS thanks to its features that offer many solutions. It helps in the immediate delivery of SMS to a large number of people at a low price per send. Moreover, thanks to this kind of software, you can send messages that will be read on the spot. Your prospects or customers, both professional and private, have their phone in their possession almost all the time. Choosing a software for sending SMS is a solution to boost your sales on mobile.
A way to have a precise and relevant targeting for your marketing campaigns at a reasonable price
For your marketing campaigns to work, you need to have relevant and precise targeting. SMS sending management software is a way and a solution to achieve your goal.
For example, with the help of software, you program the management of your systematic or automatic sendings. It is possible, thanks to the functionalities of the API or the platform on your computer, to personalize the messages, to send birthday sms, to invite to an event, to present promotions, etc. Moreover, thanks to an SMS sending software, the follow-up of these marketing campaigns is possible at the best price. Accurate tracking helps to boost mass SMS marketing campaigns.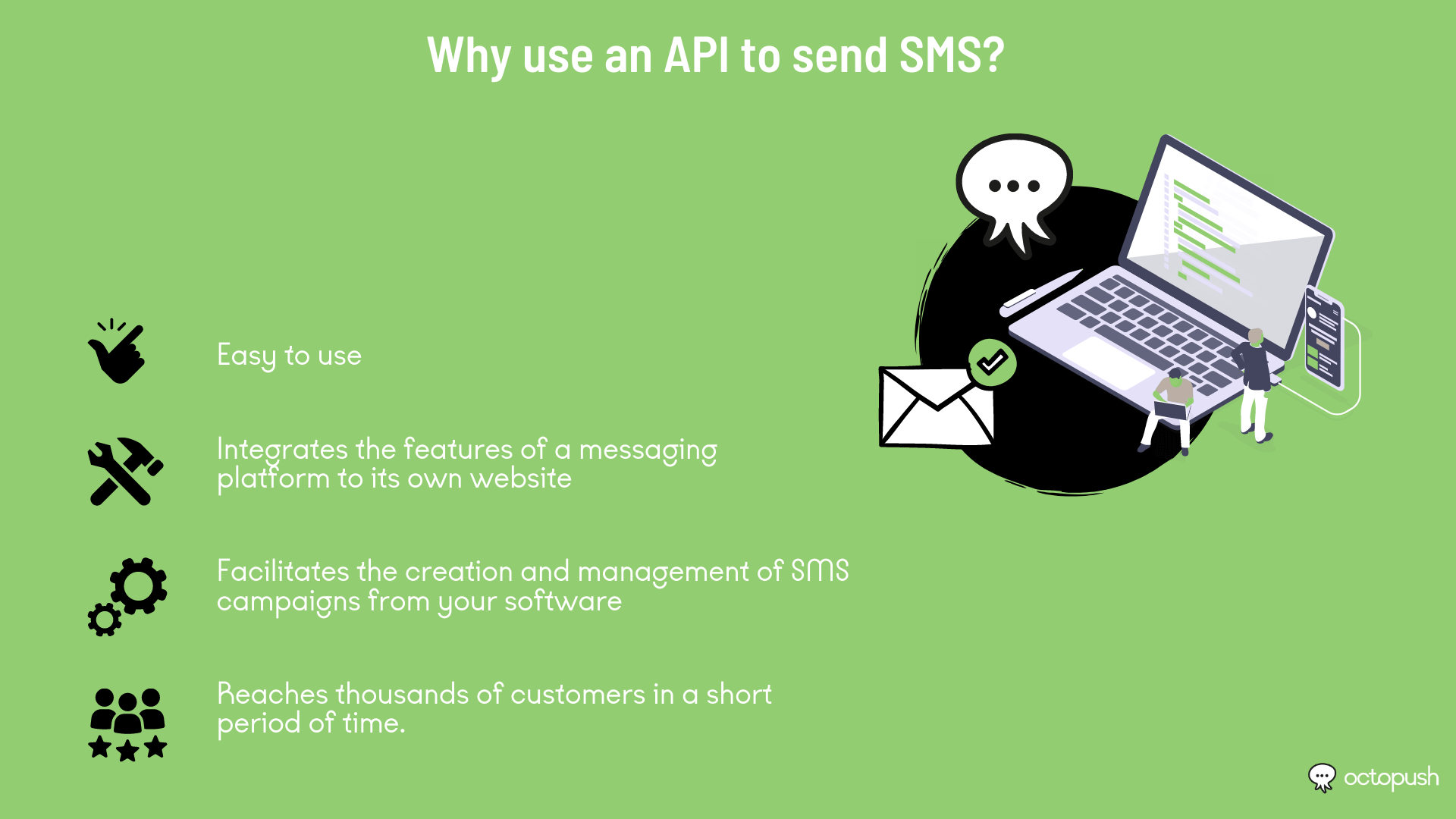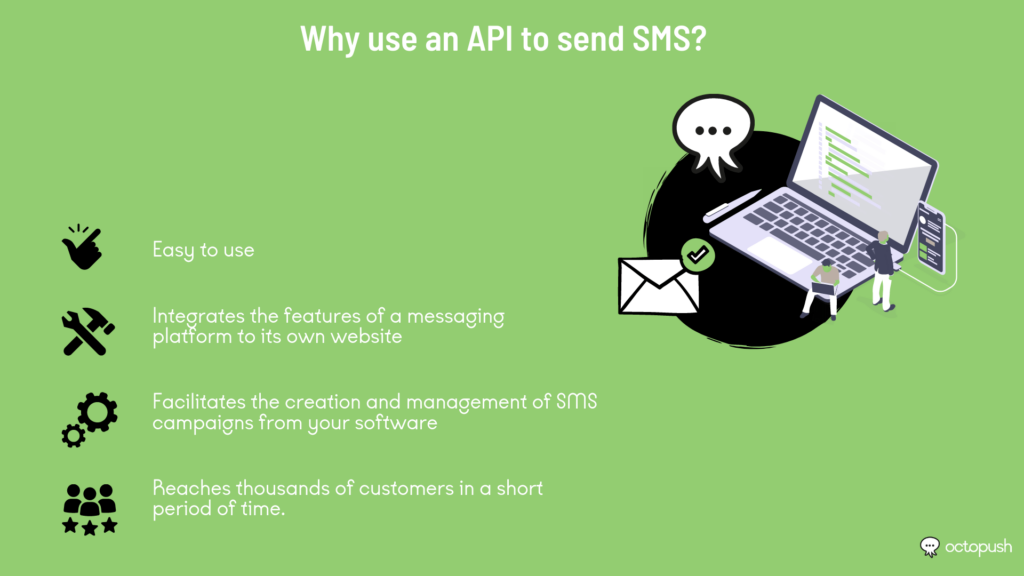 What is the best SMS sending software?
There are several SMS sending software available on the market. But among all these solutions or options, Octopush is among the most complete software for the success of your campaign. Indeed, Octopush is specialized in the mobile field. Via the platform therefore, you have the possibility to have a whole approach of mobile communication to increase your audience.
It is also possible to connect to the Octopush API and integrations, to optimize the work. With Octopush SMS gateway software, you can communicate via SMS Landing, Voice SMS, Rich SMS, Whatsapp, Lookup, etc. You also have access to a virtual number and you have a database. Everything is at your disposal on Octopush to carry out mass sms sending via Gateway at the best price per campaign.