SMS has been for many years an essential element in any marketing campaign. Whether for private companies or for public services, it is an indispensable tool. Especially to reach a large number of customers. The SMS API send is a tool that is part of the SMS gateway family and allows you to integrate messaging to several of your interfaces. Discover this indispensable software to create an SMS campaign and develop the profitability of your marketing strategies.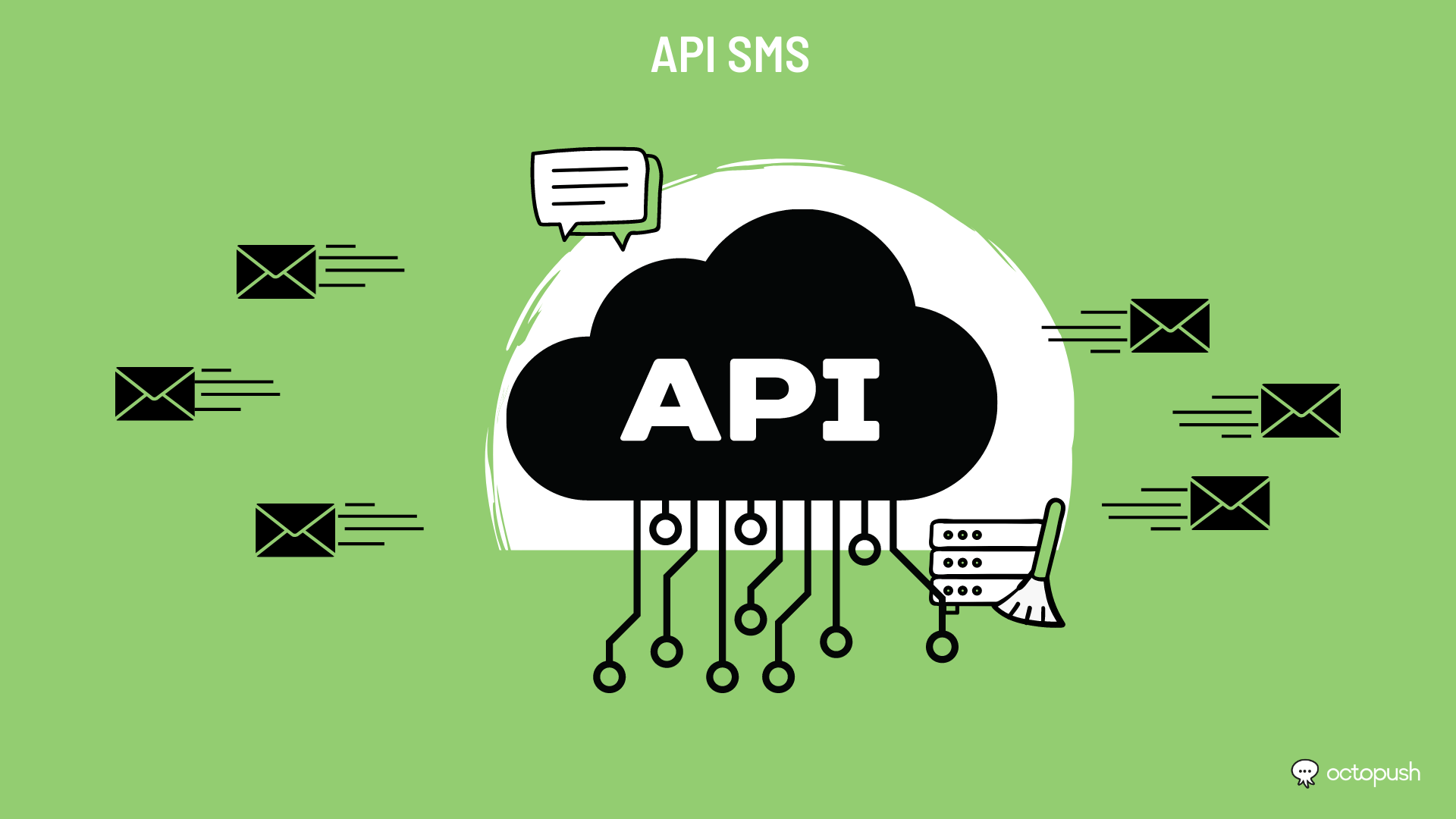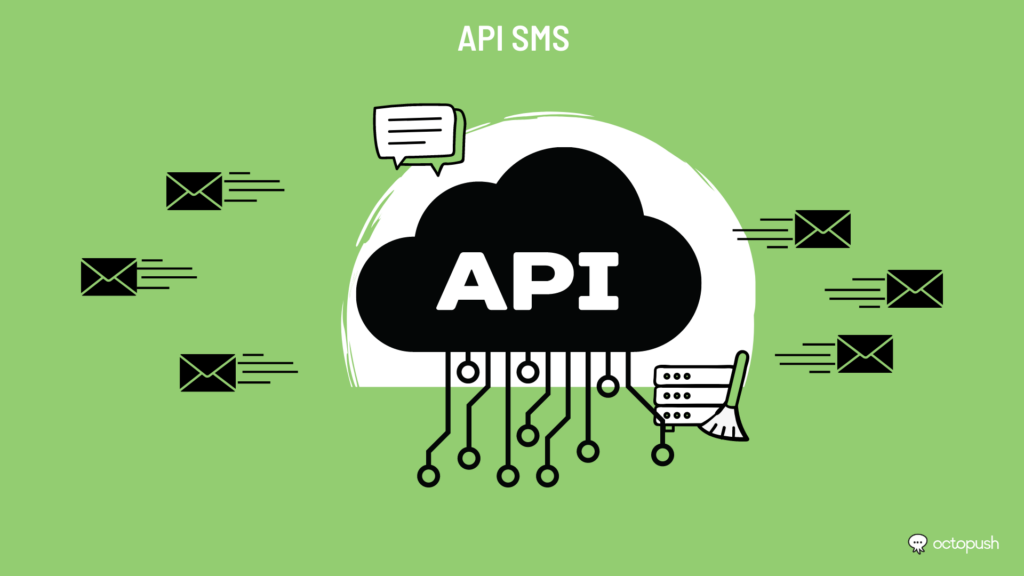 Definition of the solution
The term API stands for Application Programming Interface, also often called SMS Gateway. It is an acronym used to designate an application programming interface. It allows two or more digital interfaces to communicate. In other words, it allows software to be connected in a more simplified way for data exchanges. It can be an association between two software or between a software and a website.
The SMS API, provided with documentation, allows developers to connect SMS messaging to any working software and facilitate conversations through a single platform. It represents a gateway through which you can send SMS to your customers and partners. And this, from an application or a website. You also need to know what criteria you expect from this SMS software.
Starting conversations with your typical customer: how to use an API for SMS sending?
Using an SMS API to send automatic SMS messages is a fairly simple solution. All you have to do is send an HTTPS request containing some elements. These include your name, the API code or password, the content type of the response, the sender's number, the recipient's number and the message. Each of these should be written in the order listed and separated by the "/" character. Once your request has been sent, you will receive a return message telling you if your message was successfully sent to your customer or if there was an error.
The SMS http service API can be used in several areas by various organizations adaptable for each solution. It can be used in educational settings in schools and universities, in catering, in travel agencies, in the medical field, in public services or by private companies. It not only improves your customer relationship, but also increases your efficiency in the distribution of information via a mass SMS sending software.
Do not hesitate to consult our documentation related to the integration of our service to have the best method without creating too much code.
The Octopush solution: the best message API on the market for your SMS campaigns
Octopush is undoubtedly one of the leaders of the SMS API market which offers a wide range of solutions for sending SMS via the Internet. Our platform offers you several SMS management parameters to optimize your SMS communication marketing. In particular, it offers you the possibility to send your SMS via API by email or through your website and get answers via a virtual number.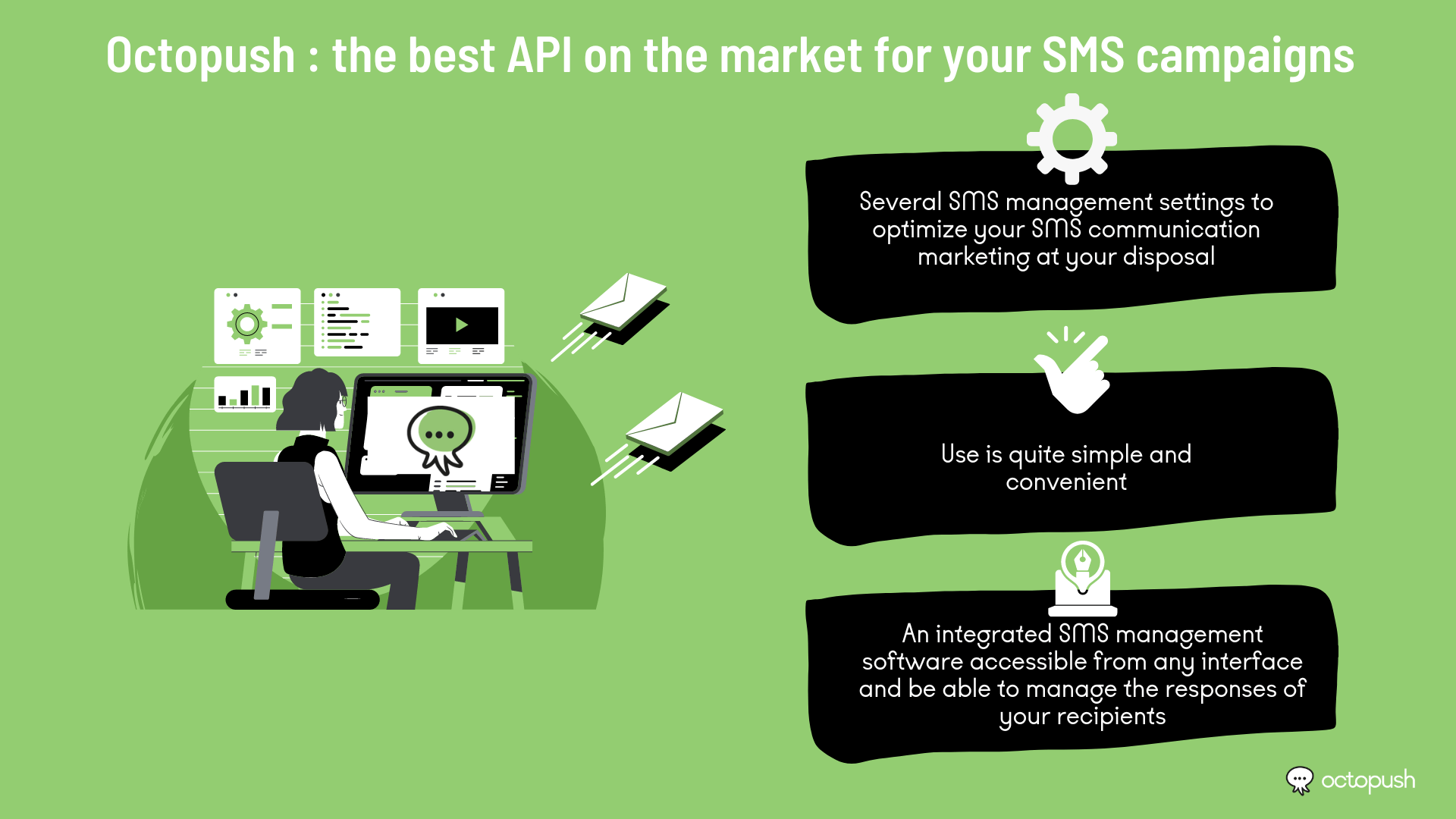 You also have the opportunity to use an integrated SMS management software accessible from any interface and to manage the responses of your recipients. The Octopush SMS API is convenient and easy to use. It provides you with various sending, personalization and targeting parameters in order to reach a maximum number of customers to succeed in your marketing campaign and engage in relevant conversations for both the sender and your recipients.
To conclude, remember that the SMS API, similar to the SMS Gateway, allows you to integrate messages on various interfaces and can be used in several areas. Its use is quite simple and convenient for the sender especially if you use the API of companies such as Octopush, your partner in sending your messages that lead your messages directly to your recipients.
As you can see, there are many advantages to using an SMS software via an API to manage your communication and message campaigns and conversations for each customer! So you have all the cards in hand to make your customer database as profitable as possible and all this thanks to our Octopush method, available on the web.
For the documentation, do not hesitate to consult us, everything is done so that your developers can integrate our service with all these features simply through a little code for a successful integration.