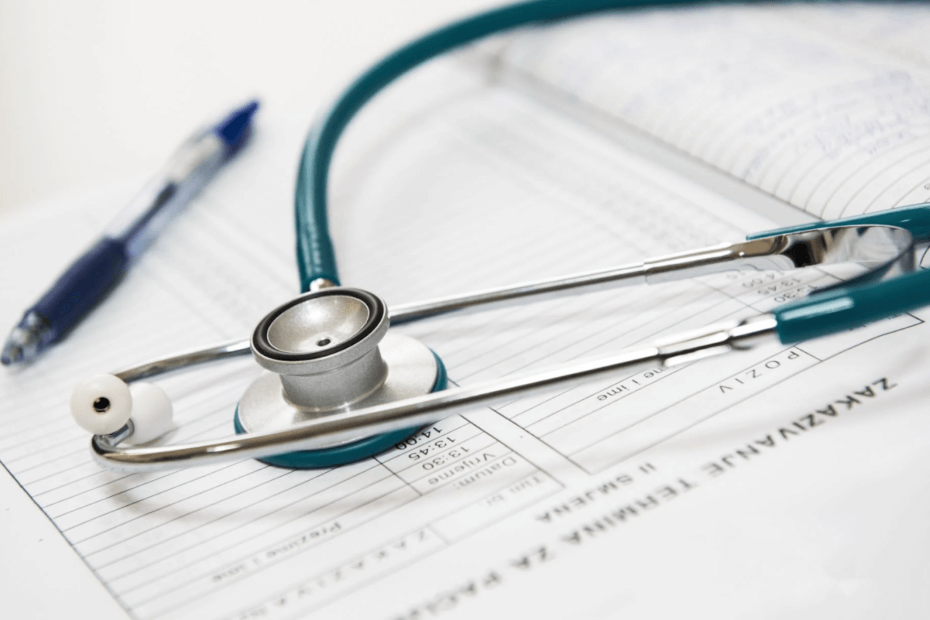 The use of SMS marketing to communicate with your patients in the healthcare sector has made reaching patients a lot easier in medical practice. Hospitals and medical centres are already using SMS to send alerts and updates to patients. But the scope of using SMS in medical practice extends well beyond just alerts and updates.
Why choose SMS marketing
Reach patients instantly
SMS messages have an incredible 98% open rate and only a 1% rate of being marked as spam. Which means the messages that get delivered to patients are almost certain to be read. This is partly because receiving SMS in real-time does not require the users to have an active internet connection all the time. Because of this instant delivery, around 90% of all text messages are read within 3 minutes of being received.
So if you need a fast and reliable medium to reach your patients to deliver updates, or send reminders, SMS proves to be an ideal channel.
Before starting to send messages, make sure your patient has opted-in to receive updates. One way of getting patients to opt-in is by sending a follow-up text after they have visited you. For example:
Thank you for choosing St. Vincent's Hospital. If you'd like to receive medical updates from us, please reply 'YES' to this text. Wishing you good health!
Higher response rate
Much like its extraordinary open rate, the response rate of SMS messages stands at 45%, which is far more than similar mediums such as email. Click-through rates for SMS also ranks higher at 36%.
This high response and click-through rate allows you to engage with your patients efficiently, and also direct traffic to your website. The high engagement also comes handy when rescheduling is required for appointments.
Automated interaction
SMS is proved to be the most efficient medium when it comes to customer service. Patients often need to ask queries about opening hours, appointment schedules, test availability. You need to provide 24/7 customer support for a great service. Unlike providing customer support over phone calls, you don't need a support staff 24/7 for an SMS based service.
You can automate the answers to your customers' most frequently asked questions by sending them automated SMS responses. Moreover, patients can send their queries over text in a few sentences without facing difficulties of a busy line or forwarding calls. Besides, over 50% of consumers prefer text messaging over phone calls for customer support.
If a customer is in situations where they can't respond to a phone call, for example, meetings or work, they can easily text back in a few sentences. Introducing text-based customer support thus saves time and money on customer service, making it a more efficient medium than email or phone calls.
Targeted information
It is quite likely that all of your patients won't have the same type of health issues, especially if your clinic deals with a large number of departments. In this case, you need to segment your patients according to their needs. SMS marketing tools like Octopush offer an easy way to manage your contact lists efficiently so that you can have the latest data while sending out any information or update. You can use its API to customise according to your need and integrate it with your platform.
This trend of personalised customer experiences is a secret to great customer service. Segmentation lets you ensure that your patients get messages that are relevant to them. If you are sending health tips, you can tailor the text to fit the needs of your patients based on their medical history.
Schedules and communications
SMS is at its core, a communication tool. Using an SMS marketing service like Octopush, you can take your communication one step further and make it easier for you to communicate with multiple recipients easily. For example, if you need to inform your cleaning staff about shift changes, you can send texts selectively to your cleaning staff only.
Besides communicating efficiently, SMS can be a very efficient tool to manage schedules internally and externally. You can integrate it with your CRM software and make schedule adjustments for both your customers and your staff. You can use SMS to manage and notify appointments, staff allocation, shift changes and more.
Build trust
SMS marketing can be a very effective tool when it comes to boosting retention by establishing a closer connection with your patients. The personalised interaction that is possible through SMS makes the patient feel connected.
You can take it one step further with Octopush, which offers a personalisation tool which you can use to add both the recipient's and the doctor or clinic's name. This goes a long way to build trust with your patients.
You can also receive feedback from your patients through text. If the feedback contains a certain issue that calls for your attention, you can send a follow-up text after it is resolved. This will assure your patients that they are heard, and help you establish trust with them.
How to use SMS marketing in your medical practice?
1. Send reminders and reschedule appointments
Missed appointments are a common issue for medical practices. This is particularly harmful financially, as health practitioners were already booked in due to the prior appointment. You can use your SMS marketing tool to send personalised appointment reminders to your patients. They can cancel or reschedule before the appointment day if needed. This allows you to allot the time slots to available patients.
Appointment reminders can be automated and scheduled according to how you see fit. You can send reminders 24 hours or even a week before the appointment if you need. Automating reminders saves time and effort on your part.
The high rates of delivery and opening of SMS messages make it the easiest and most efficient method of sending reminders. Octopush helps you schedule and automate appointment reminders in advance to prevent a rush in sending out reminders.
Besides, reminders don't need to be limited to the time slot of the appointment. You can send information such as the location, floor number, estimated time of appointment etc.
In case a patient doesn't show up for appointments, you can then send prompts to reschedule appointments. Patients will appreciate you following up on a no-show.
Apart from scheduled appointments, you can send automated text messages to come by for a regular check-up. Patients tend to overlook the importance of regular checkups twice or thrice a year. You can send personalised texts to remind them of it and ask to schedule an appointment for a check-up.
2. Send health tips and updates
Sending weekly health tips to your patients is a good way of engaging with them. This helps in cultivating a strong relationship with your patients. Because of the personal nature of text messages, sending weekly health tips will help you stay top of the minds of your patients.
SMS messaging can also be used to send alerts for disease outbreaks such as flu virus, seasonal viruses, viral outbreaks and more. Send a link with the update that redirects to a page that contains precautionary measures or primary care guidelines. In case any patient had contracted the disease already, add a prompt to schedule an appointment. This makes it easier for them to utilise your service.
The COVID-19 has overwhelmed health practitioners all over the world, as clinics are adapting up with new procedures. You can send the latest updates on clinical procedures to your patients. Patients are also using telehealth services to minimize the risk of contracting the virus. If you are offering telehealth services, let your patients know by sending a text. Send reminders and follow up on telehealth appointments similar to the ones you send for in-person appointments.
You can also send updates to them if new services are available at your clinic. Updates can also be used to inform the patients if a new doctor has joined your clinic. Targeted SMS messaging comes handy in this case.
3. Test results
Patients are often anxious to know if their test results are available and contact the customer support frequently. Delays in delivering test results can be an inconvenience for both the patient and the clinic.
Automated SMS messaging can be particularly useful for this purpose. You can set automated responses whenever a patient asks for the status of results. Use integration with your CRM software for automatically sending an alert whenever the test results are ready. SMS marketing services like Octopush makes it easy for you, letting you send automated SMS notifications based on the parameters defined by your needs.
You can also send a digital copy of the results to them. Add a shortened link with the result update text that redirects them to a secure portal containing a digital version of their comprehensive test result. For example:
Good morning Lucy, your test results are ready to pick-up any day between 8AM and 9PM from St' Vincent's Hospital. You can also access a digital version of your results by clicking on the following link: short.url/testresult
Prescription reminders
You can offer an option to remind patients of their medication timing. Use scheduled and recurring reminders for notifying them during an ideal time to receive medication. They might also need to schedule appointments after specific intervals.
You can also use automated reminders to alert your patients about an upcoming appointment. Recurring appointment reminders are helpful for the doctors, too, as they can easily keep track of their schedule.
Internal communication
The use of SMS in your medical practice is not limited to you and your patients. You can manage internal communication with hospital staff through SMS. Send important updates like schedule changes, cleaning shifts, emergency shift covers etc.
SMS is an effective way of making sure that all your staff are notified about any abrupt changes so that you can avoid any problematic situations.
Cover shifts
Even healthcare professionals can call in sick sometimes. In case of such an instance, you need an efficient medium to spread the word among your staff for a quick substitute.
You can use SMS Marketing tools like Octopush to send out SMS messages that allow two-way communication in bulk. If any other staff is available to fill in, they can respond immediately and take the slot.
Waiting line updates
Long waiting time during appointments can be very frustrating for patients, especially when they are sick. You can use SMS to provide a real-time update to inform patients who have appointments in a time slot about an estimated waiting time depending on the situation.
Apart from waiting time updates, you can also send bulk texts to your customers whenever there is a temporary or permanent change in opening and closing hours of your service. This will keep your customers informed so that they can schedule their visit accordingly.
Gather feedback
You can leverage the high response rate of SMS to gather feedback from your patients. This allows you to improve your service quality by taking into account how the patients perceive your service.
You can use Octopush to send polls and surveys to your patients after a visit where they can provide you with the positives and negatives of their experience. In case of any negative experiences, be sure to reach out to the patient and assure them of improvement.
After you have fixed the issue, send a text notifying them and thanking them for their support and feedback. Reaching out to patients helps to build a strong connection with them, which eventually helps in retention.
Integrate with a healthcare software
Integrating the SMS marketing service with your Healthcare software is an essential precondition to automating SMS deliveries. Octopush allows you to easily integrate and manage all your SMS sending from your software and applications with its API.
SMS automation not only reduces your time and effort needed to fully utilise the power of SMS marketing but also ensures providing faster service to your customers. Integration helps you to send reminders, reschedule appointments, provide automated customer support and more.
Customer service
In some cases, direct contact between a doctor and patient isn't needed. Patients may ask for generic information from the support staff, like opening hours, available slots, location of the hospital etc.
If you have a call based customer support, patients may face long waiting times or multiple transfers of calls. Introducing SMS-based customer support makes it very efficient for the patient to get the information they want, as the automated response is generated within seconds.
If the automated messages don't serve the purpose, patients are sent a text saying that a member of the support staff will get back to them during working hours. This reduces administrative and communication costs, and the funds can be channelled to more important uses. This also leads to better customer satisfaction.
When it comes to healthcare, ease of access carries a greater significance than simply a good service. Incorporating SMS into your service provides the patients with a fast, secure and reliable medium to interact with you. This builds a patient-provider trust and goes a long way to secure patient loyalty.
Healthcare professionals undergo a tremendous amount of pressure daily. Octopush takes care of your SMS marketing and communication and lets you focus on caring for the patients. Signup now by creating a free account on Octopush.