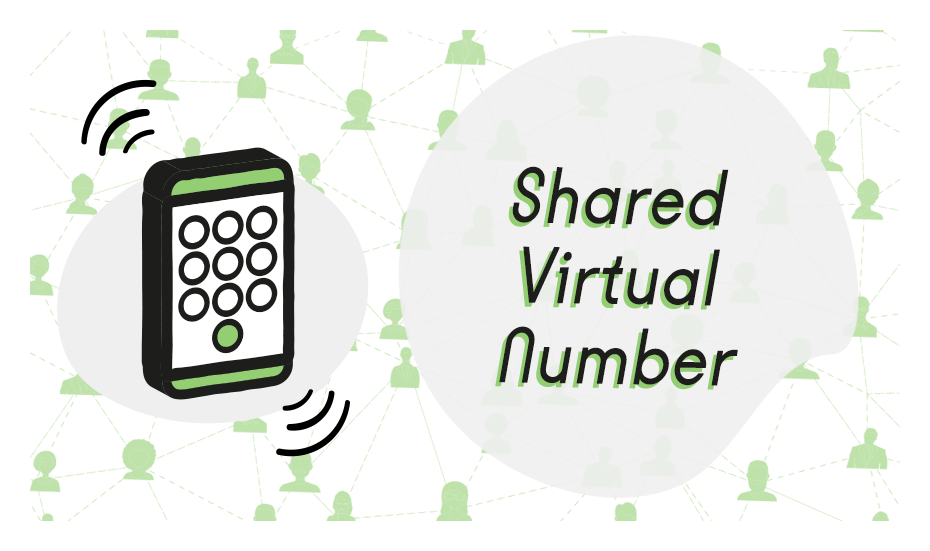 Do you want to launch an SMS marketing campaign, but you don't want your personal phone number to be used for this purpose? With Octopush, you can use a virtual number to launch your SMS campaigns.
Having a virtual number allows you to send and receive SMS messages from your computer, using a phone number with an international area code. So your customers in any part of the world can receive and reply to your messages from their mobiles without worrying about paying international rates.
Another advantage is that your private line is secure. Your customers will respond to your messages via your virtual number, no need to share your personal phone or have a single line for your entire business.
To find out more about what a virtual number is click here.
How do I know if the virtual number service is for me?
If you are not sure if it is worth buying a virtual number. Octopush offers you to try out the shared virtual number which is available to all our customers.
By setting up the Shared Virtual Number trial, any reply or message from your clients will trigger the Web Chat. Incoming messages will take place in a virtual space that is completely secure.
Testing the virtual phone number via a shared virtual number is already available for your campaigns to France and the Spain.
With the use of a virtual number, you will no longer need to share your personal mobile phone number!
How to do a test using the shared virtual number
Go to "Campaign Settings" and click on "2-way settings".
Define a keyword. This keyword must be six characters long and unique so that only you use it.
The keyword can be changed a maximum of ten times.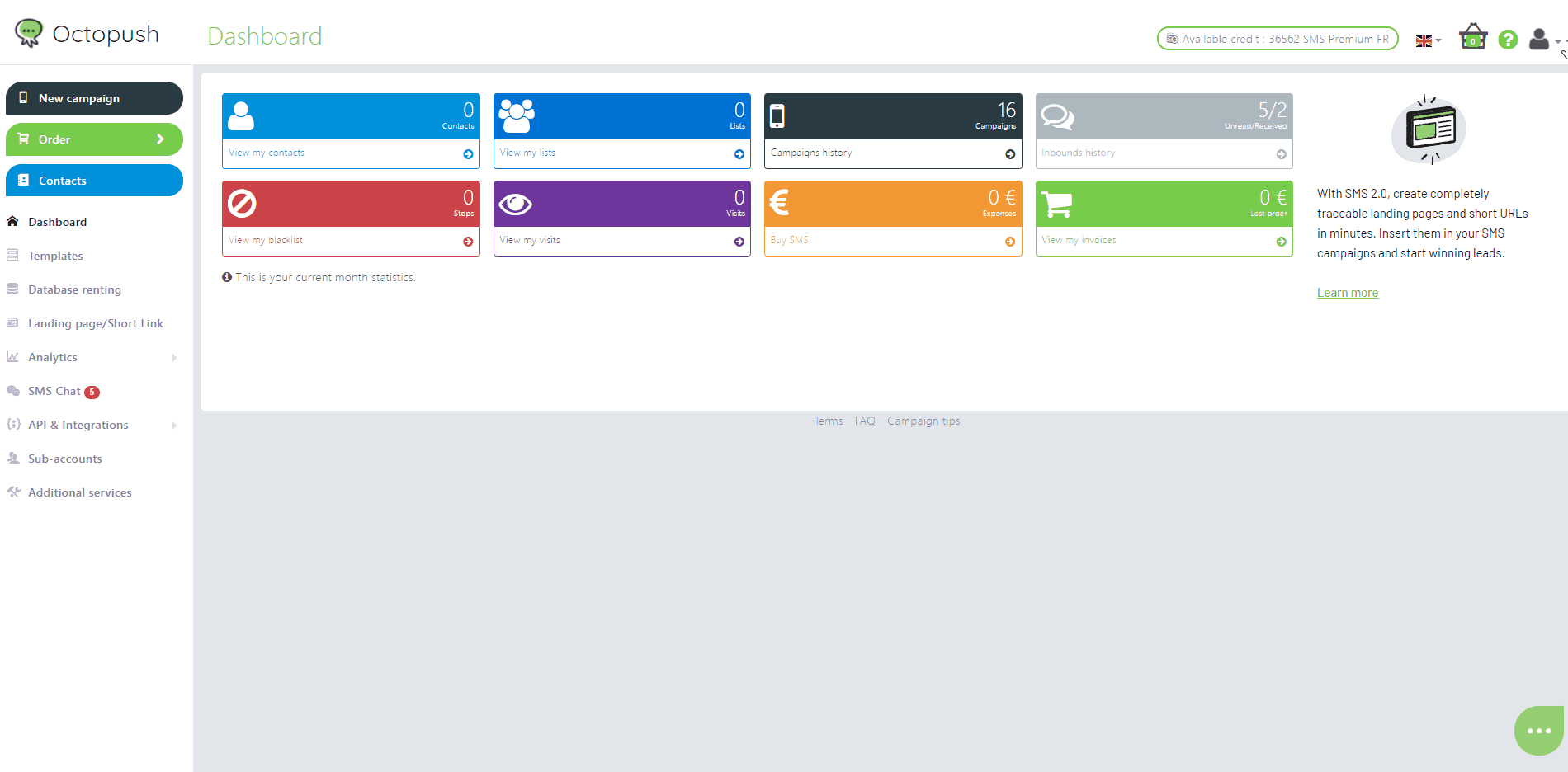 Once you have registered your keyword, you can test the functionality.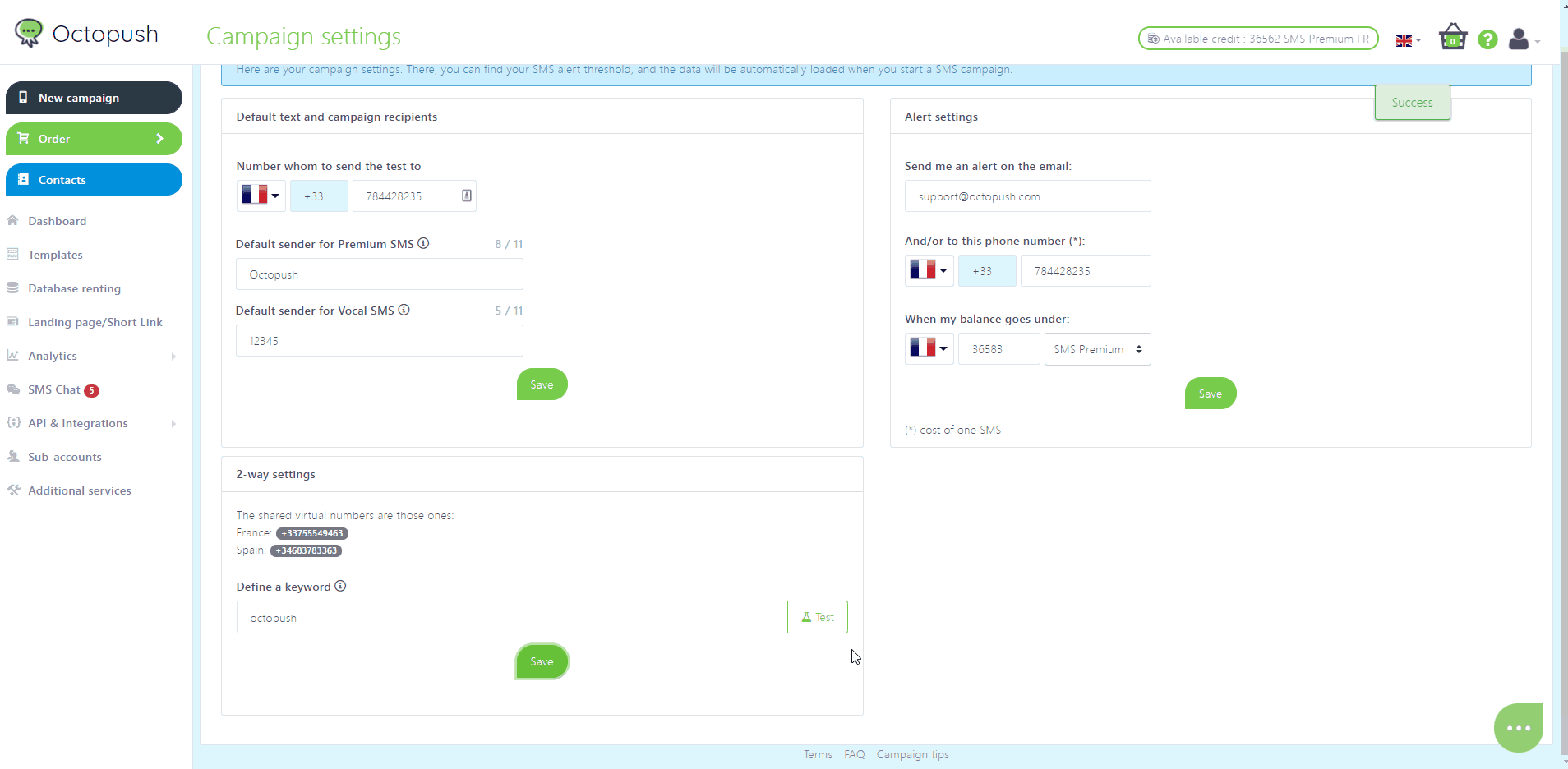 You will receive your test message from the shared virtual phone number.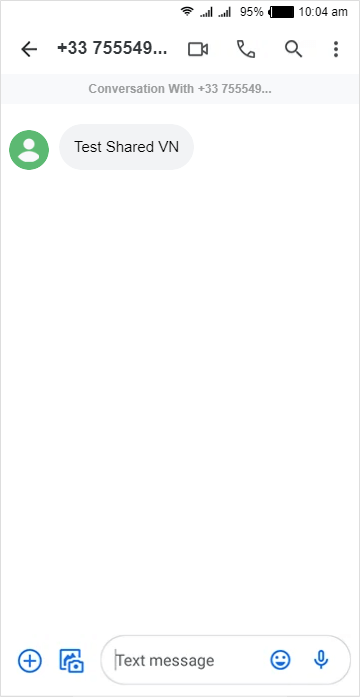 Any response from this number will trigger a chat which you can monitor on your customer area.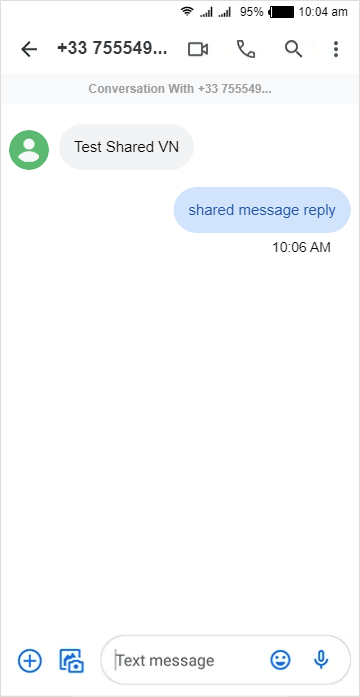 Here is the preview of your sent message.