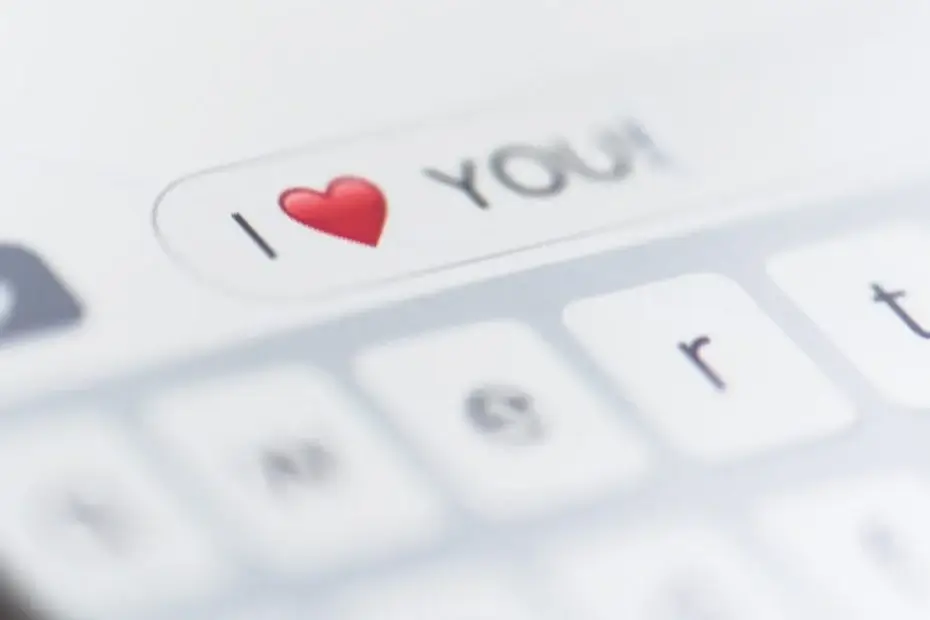 Valentine's day is the first major shopping day of the year. And with online shopping on the rise, customers have become more accustomed to staying digital and on their phones. Here is where SMS marketing shines. You can reach your audience exactly where they are —especially during Valentine's day where they will be scanning for the perfect gift for that special someone.
Some Statistics About Valentine's Day
According to France Info, the average valentine's day spending per person in France is about 111 euros in 2020. And last 2021, the holiday season brought 13 billion euros in purchases all across the hexagon.
In the United States, the average American spends 164 dollars on valentine's day gifts, which results in 21.8 billion dollars spent on valentine's sales.
With these numbers in mind, it's no surprise many companies are out in the search for ways to stay top of the customer's minds. This is where text message marketing plays a huge impact on the way you communicate your offer in the upcoming holiday.
Key Valentine's Day SMS Marketing Strategies to Take Into Account
Keep the Business Persona With Your Customers
Valentine's day is a date to celebrate romantic relationships with our significant others. You may appreciate the value of your customer base and even have cultivated a sense of closeness with them, but never use text messaging to express feelings of love towards your customers. They will feel awkward and probably won't appreciate the sentiment.
Anticipate Your Customer's Needs
According to google trends, people start worrying about getting the perfect gift for their valentine from two weeks to the very last day. You can take this into an advantage to start presenting limited-time special deals when they feel more pressured to buy.
Personalise Your Marketing Messages
Segment your contact list to create a different SMS campaign for each type of audience. According to the National Retail Federation, men spend more than double that of women on Valentine's day. Whereas women spend more on activities and experience over gifts.
Think About the Singles Out There
Depending on the person, Valentine's day can be an irrelevant date or a source of anguish. Have special deals prepared for those in your customer base who don't have (or don't want) a significant other in their lives, it can be from a discount code for self-care activity to a special offer for activities exclusive to singles.
Remember that Galentine's Day is celebrated on February 13th and it's a generally overlooked holiday that focuses exclusively on your female customers.
At Octopush we're glad to be your chosen one for your SMS marketing campaigns. So, without further ado, here you have free SMS templates that you can use with your customers for Valentine's Day to let them know you love them too.
Valentine's Day SMS Templates for E-commerce
Help Last-Minute Shoppers With a Gift Guide
Need help with your Valentine's presents? Check out this selection of gifts we prepared for you [URL]. From your friends at [company]
Offer Free Shipping
FREE shipping for your Valentine's presents! Use this code in your next purchase [code]. Your friends at [company]
Offer Gift Wrapping
Save time and surprise your loved ones on Valentine's Day. [Your store] offers free wrapping for purchases over [amount].
Include a Free Gift
[Your store name] Happy Valentine's day! Buy 12 roses or more and receive a free plushie or box of chocolates valued [price]€. Details: [your website]
Valentine's Day SMS Templates for Hotels & Restaurants
Offer a Special Deal to Celebrate With a Romantic Evening at Your Restaurant
Celebrate Valentine's with us! Send RESERVE to save a table at [company] with a [discount] discount. Dinner deals start at [price]€. We're waiting for you! [company]
Remind Them of Their Reservations With an SMS
Hello [name], We wanted to remind you that we have reserved a table/room for you on [date] at [hour] for Valentine's Day. We're looking forward to receiving you as a guest. Best regards, [company]
Promote Activities for the Special Day
[Your hotel name] Enjoy a 2 for 1 special massage and free room service for you and your valentine. Spend an unforgettable night for half the standard price. Details: [your website]
Valentine's Day SMS Templates for Medical Clinics
Send Your Patients Good Wishes
Happy Valentine's Day! We wanted to remind you how special you are. Thank you for always choosing us. Best wishes, [company]
Remind Your Patients They Should Have a Complete Check Done
Happy Valentine's Day! Take care of your heart as well as the rest of your body. Make an appointment to have a full health check [URL]. [company]
Valentine's Day SMS Templates for Other Industries
Theatres and Events
Special Valentine's Day offer! Buy one [Venue name]'s ticket and the second comes half the price! The ticket includes a half time aperitive and a signed up playbill. Details: [your website]
Home Care Services
Valentine's Day is nearby, celebrate with your significant other with the assurance your little ones are in good hands. [Your company] offers full night nanny services with 10% OFF for new customers. For more information: [your website]
Human Resources Services
Happy Valentine's Day! [Company name] requires staff for the upcoming event on February 14th. For more information, please visit: [your company website]
Did we miss your industry? Look at the +40 free SMS templates for the holidays in our SMS template gallery.
Conclusion
Whether you celebrate Valentine's Day or not, it is an important date for SMS marketing, since text messaging provides an opportunity to increase website traffic and sign-ups. These SMS templates are only the tip of the iceberg for all the potential text messages have for your business.
Sign up to Octopush now and begin creating your first campaigns in minutes, we will give you a dedicated tour that will help you increase conversions on this upcoming holiday.